Take a Spin on an E-bike
Environmentally conscious, this efficient mode of transportation also offers a health boost
Increased interest in electric bikes (or e-bikes) started before the pandemic, but "last year's events really helped to open people's eyes to the world that was just outside their front door and in and around their local neighborhood, and next they went looking for the tools to help them explore it," said J.W. Zhang, founder of the e-bike maker Aventon Bikes.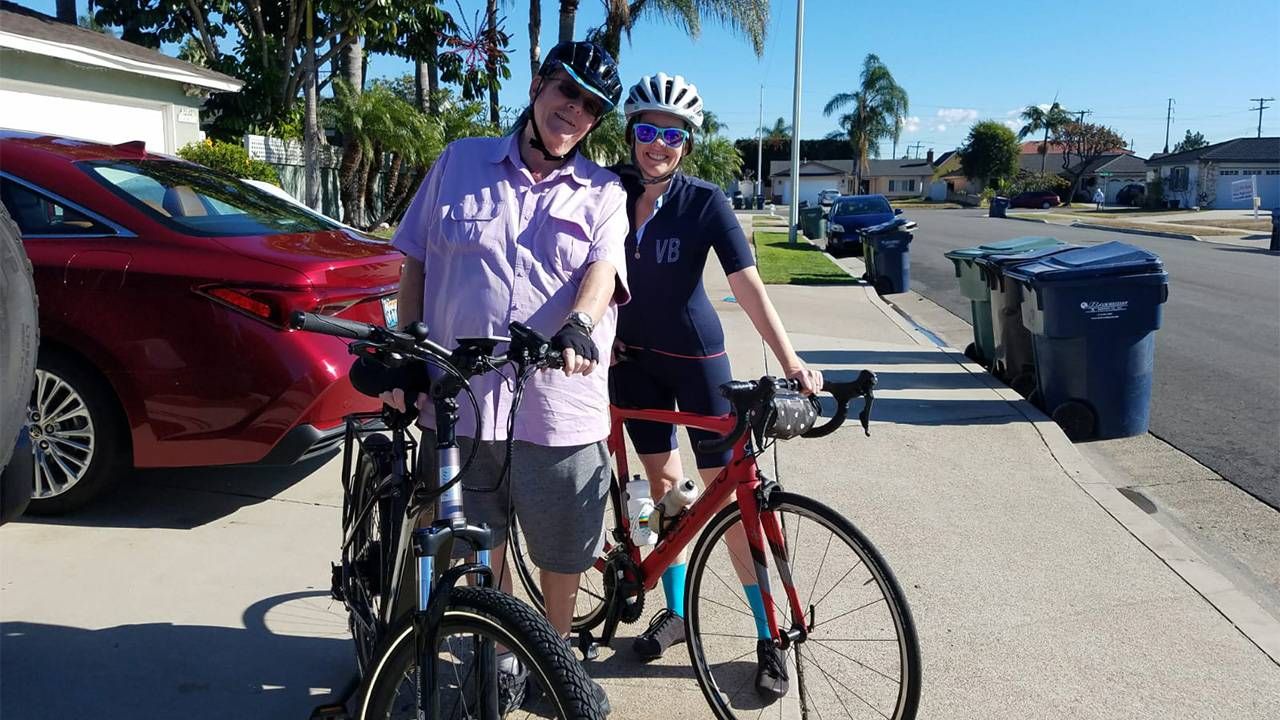 E-bikes are also a part of the green energy movement. According to the League of American Bicyclists, e-bikes can comfortably take riders on trips of 10 to 15 miles, saving the cost and use of gasoline during trips of that length.
"[Older adults] are riding more often and alleviating ailments, improving balance, losing weight and benefiting over all health and wellness."
While e-bikes are not new, advancements in technology and production methods have recently allowed innovative companies to produce high quality versions that can be sold at attractive prices.
Storm Sondors, founder of SONDORS electric bikes, thinks today's more active and health conscious older adults are ideal users for these bicycles.
"They're more likely to release the stigma of aging that leads to a quiet, sedentary life. They're instead rediscovering the secret to staying young is to stay active, and e-bikes offer an easier exercise option for all ages. [Older adults] are riding more often and alleviating ailments, improving balance, losing weight, and benefiting overall health and wellness," he said. 
Big Demand for Electric Bikes
Expect to wait a while for new electric bikes in 2021, however, especially during the first half, due to the COVID-19 pandemic, which wreaked havoc with e-bike supply chains in China and Taiwan that saw lockdowns in 2020. Those countries were hit with spikes in demand as soon as their factories reopened.
But Electrek has reported that the market is likely to see more affordably priced, mid-drive (where the motor is in the middle of the frame) electric bikes this year. Asian mid-drive suppliers are growing their market share and helping drive down prices. Right now, it can be hard to find a quality e-bike under $1,000; most cost $1,500 to $4,000, but those prices could decrease.
Riding Has Helped During the Pandemic
68-year-old Duncan Foster of Fountain Valley, Calif. has been riding his Aventon Level e-bike every day there was clear weather and when he wasn't sick with COVID-19. Before falling ill, he covered 250 miles in a two-month period.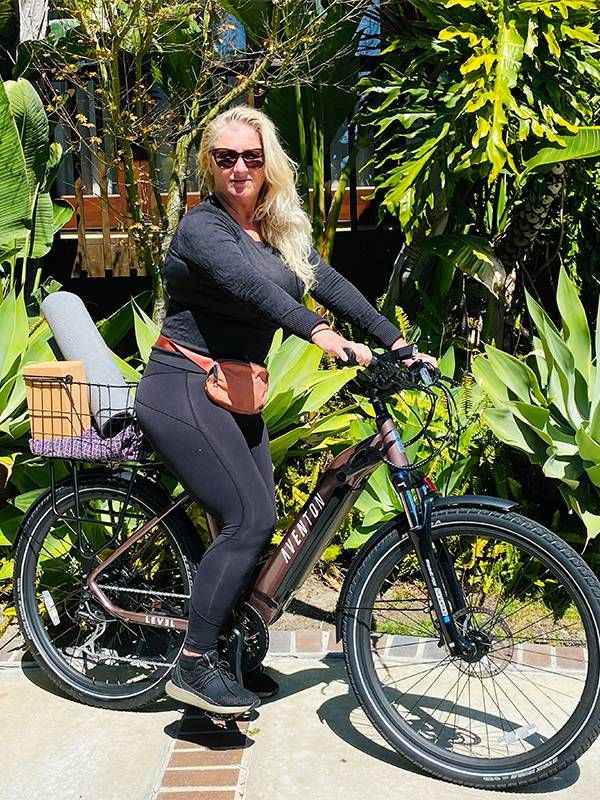 Foster was concerned that he would buy the e-bike and not use it. He chose his model for the step- over option's balanced ride and the ability to modify the seat and handlebar riser, accommodating his body shape.
"I purchased the bike to strengthen my stamina and breathing capacity, as I am an asthmatic. With my adjustments, the bike was a dream to ride, and I suddenly remembered all the joy of riding I had as a child," said Foster. "I started to lose weight and feel stronger as the weeks went by."
And, he added, "I was upset not being able to ride while fighting COVID."
Foster started riding again when he felt well and is now averaging 12 miles on his daily ride.
Jean Keane, 58, of San Diego rides her Aventon Level e-bike everyday unless it is pouring. "Riding has helped me tremendously during the pandemic. I feel like I am making a difference to the environment. It helps me feel like I have some control in my life," she said.
When Keane first started thinking about purchasing an e-bike, the sole purpose was for commuting to work. However, she now uses it to travel everywhere locally: errands, yoga class, shopping, exercise, clearing her head and getting fresh air. She has only used her car three times since November. 
"I feel like I am making a difference to the environment."
An essential worker in the middle of the supply chain for businesses and government agencies, Dale Houghtlen, 56, of Dublin, Ohio, has been going to work as usual through the pandemic. His wife, Julie, 51, started working from home in March. "There was so much fear, anxiety, uncertainty and negativity in general in the world," Houghtlen said, adding that the strain of working from home was also affecting his wife.
Their remedy for the stress? New e-bikes.
Thirty years after the couple threw their bicycles in the back of a Ford Aerostar for their first adventure road trip, they were heading home from Pittsburgh with new Aventon SINCH bikes in the back of Julie's SUV.
"Our favorite ride is probably to Glacier Ridge Metropark. It's like a two-wheeled, open-air North American prairie safari. Lots of wildlife and usually deer sightings," said Houghtlen. "We packed the bikes and hauled them to Florida last October and that was a great week. Get up, have a coffee, pack the bikes and bike through Point Washington State Forest on the way to the pristine beaches and dunes of Topsail Hill Nature Preserve."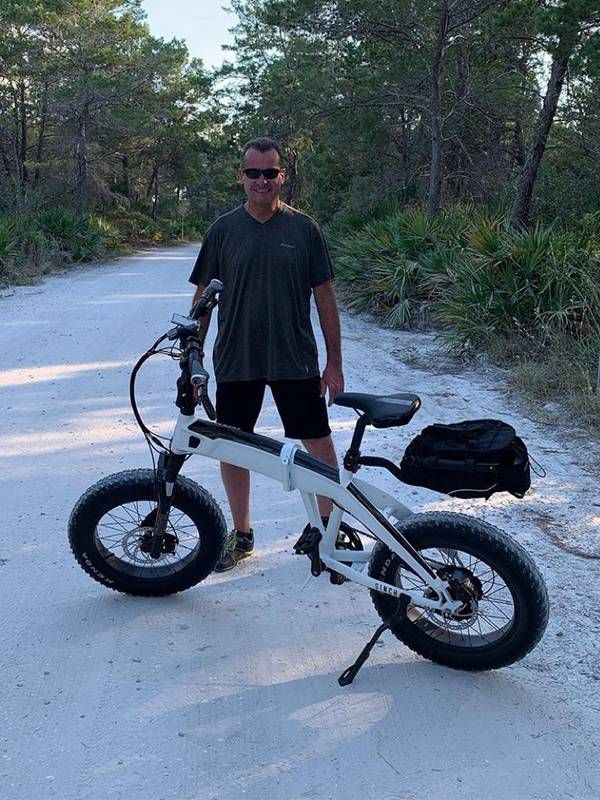 He added that the two of them discovered e-bikes at a time in their lives when they needed some good outdoor adventures.  
What are the Pluses of an E-bike?
The two most common types of e-bikes are hybrids and mountain bikes.
Electric hybrid bikes have flat bars and chunky, puncture-resistant tires, useful for cycling to work and more leisurely rides.
Electric mountain bikes have a motor with a high torque output to help you get over obstacles. The motor can be turned off to enjoy downhill rides.
But electric road bikes are growing in numbers. With drop handlebars, they are designed to ride fast and are lightweight to help with handling and hill climbing.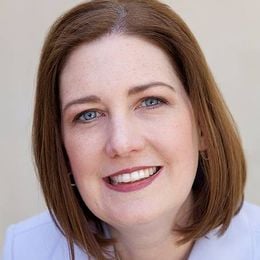 Erin Flynn Jay
is a journalist based in Philadelphia. Recent national writing includes First for Women, Woman's World Magazine, and Bar & Restaurant.
Read More