To Eliminate Age Discrimination, Shout Out Your Age
A noted economist discusses sexual harassment, ageism and the labor market
(This article previously appeared on PBS NewsHour.org.)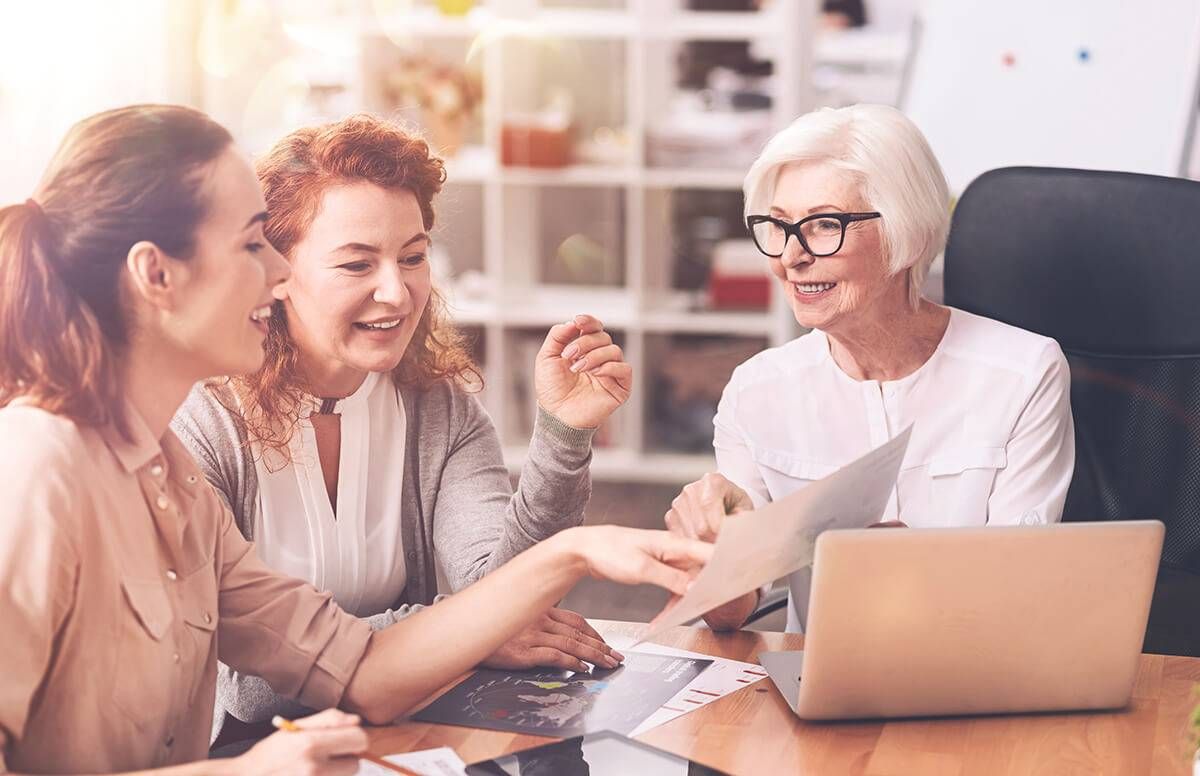 Editor's note: PBS NewsHour caught up with Teresa Ghilarducci, an economics professor at The New School for Social Research (and a Next Avenue 2016 Influencer in Aging), in Philadelphia at the annual convening of the world's economists earlier in January, where the role of women in economics was seriously trending. Here is an excerpt from NewsHour economics correspondent Paul Solman's conversation with Ghilarducci about sexual and age discrimination against women in the workforce, edited for length and clarity.

---
TERESA GHILARDUCCI: The low status of women in the labor market after the age of 50 may be quite related to the fact that we don't have many women economists and in fact other women reinforce that by not asking the age. I'm 60. The only way we're going to eliminate age discrimination is if we shout out our age. I'm 60, I'm vital and I'm so glad I have tenure, because I know the realities, Paul, that I wouldn't shout out my age if I did not have a secure job.
PAUL SOLMAN: Really? You mean you know you wouldn't?
TERESA GHILARDUCCI: I know I wouldn't. It would be very hard for me to get interviewed in the finance profession for instance. And I feel it's because older women have sort of lost the other kind of attribute that women will use on the job, whether it's unconscious or conscious. And that's the attribute that we might somehow boost the sexual egos of our male bosses.
PAUL SOLMAN: And that ego, the male ego, is becoming more fragile as men age.
TERESA GHILARDUCCI: They have always been fragile. But what's happening at work isn't about sex or attractiveness. It's really about power. So if men are feeling more fragile in their privileged opportunity, then they are going to subordinate people who are threatening their opportunity. A lot more people are competing and a lot more people have the skills that you once as a man had hoarded.
…An undergraduate at Berkeley wrote a paper where she analyzed the kinds of words and descriptions of young women on the job market compared to young men on the job market. How did their visits on campus go, how did their interviews go? Men who were looking for jobs as economists were described with words like empirical, data, monetary, fiscal — words that are associated with our profession. Women who were looking for jobs who had PhDs in economics were described as hot or a bitch or somehow sexualized.
PAUL SOLMAN: When I read that list of words I was shocked, startled. I just didn't think that in economics men were looking at women that way.
TERESA GHILARDUCCI: I mean a lot of sexual harassment, which that is, is not about sex. Saying that a female economist who is competing for an assistant professor [position] who is hot is not flattering. It's actually aggression. It's putting her in her place as a sexual object, not as a equal competitor.
PAUL SOLMAN: I've interviewed you for a decade at least. A number of times. As between us, is there an imbalance? I mean I know that I'm in a sort of power position by being an interviewer. I've always tried to work against that. Try to make the interviewee comfortable. But is there a difference in terms of me being a white male and older?
TERESA GHILARDUCCI: Oh no not at all. We're not competing for the same job. And you, like 99 percent of men, treat me with respect and give me the authority I'm due because of my knowledge and my profession. It's just that when you take the small number of men who express their threat with hostility towards women, and you multiply it over and over again, and the bystanding men get confused about what they're looking at, then you get an imbalance of power and an expression of hostility to women.
Paul Solman
is the business and economics correspondent for PBS NewsHour.  He has taught at Harvard Business School and his alma mater, Brandeis University, and now teaches at Yale and Gateway Community College. His reporting has won multiple Peabody and Emmy awards. He is co-author of Social Security, Get What's Yours: The Revised Secrets to Maxing Out Your Social Security.
Read More