Embracing the Next Stage of Life
Author and journalist Jeannie Ralston talks about the joy of taking risks in your 50s
Jeannie Ralston is a woman who believes in taking risks, and she encourages women in middle age and beyond to follow her lead.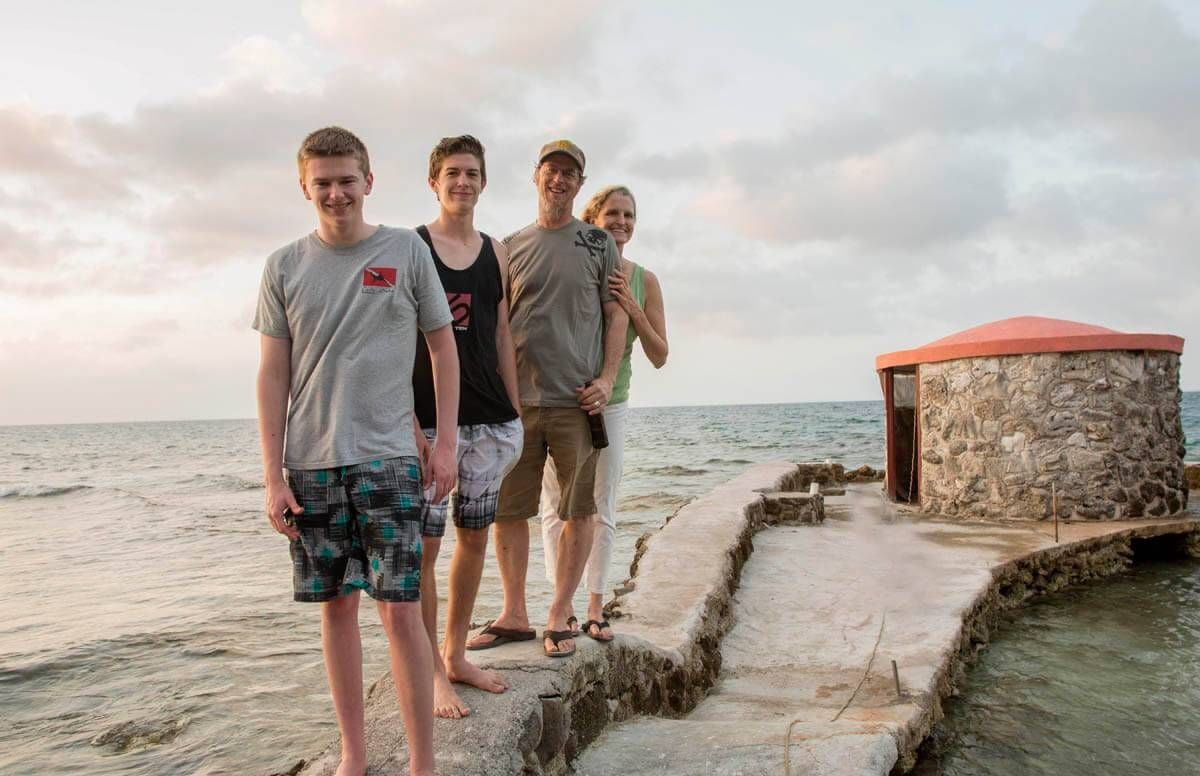 In 2017, along with co-founder and longtime friend Lori Seekatz, Ralston, who lives outside Austin, Texas, launched Next Tribe, a website which encourages female readers (ages 45+) to "Age Boldly" and consider all the opportunities they have to embrace the next stage of life.
"I feel young inside," said Ralston, who is in her 50s and the mother of two sons, 19 and 21. "I wanted to create a site that reflects that. Our readers are often empty nesters, but they are still grooving, they are traveling and many are at the peak of their careers and looking for ways to celebrate their knowledge and experience."
Ralston doesn't want women to think their best years are behind them. "Many women in our age group are still working hard to make ends meet, but as kids get older, there is less day-to-day stuff to manage. Whether it's a new hobby, or a passion they've always wanted to pursue, they can look at the 'second act' as a time to take risks and see what that brings," she said.
Not New to Risks
In addition to her role with Next Tribe, Ralston is a journalist who has written stories for publications such as The New York Times and National Geographic, many of which were travel pieces.
Several years ago, as a means of modeling risk taking, as well as the value of travel to their two sons, Ralston and her husband Robb Kendrick, a photographer, pulled up stakes from their home in Blanco, Texas and took the boys (middle schoolers at the time) to live in San Miguel de Allende, Mexico, for four years.
"It was a beautiful place with a thriving arts community," she said. The boys were being homeschooled and doing well. "For us, the idea of coming back into mainstream America was daunting, so we made a bigger plan."
After returning to Texas for a year, the family ventured out again for a three-year expedition around the world.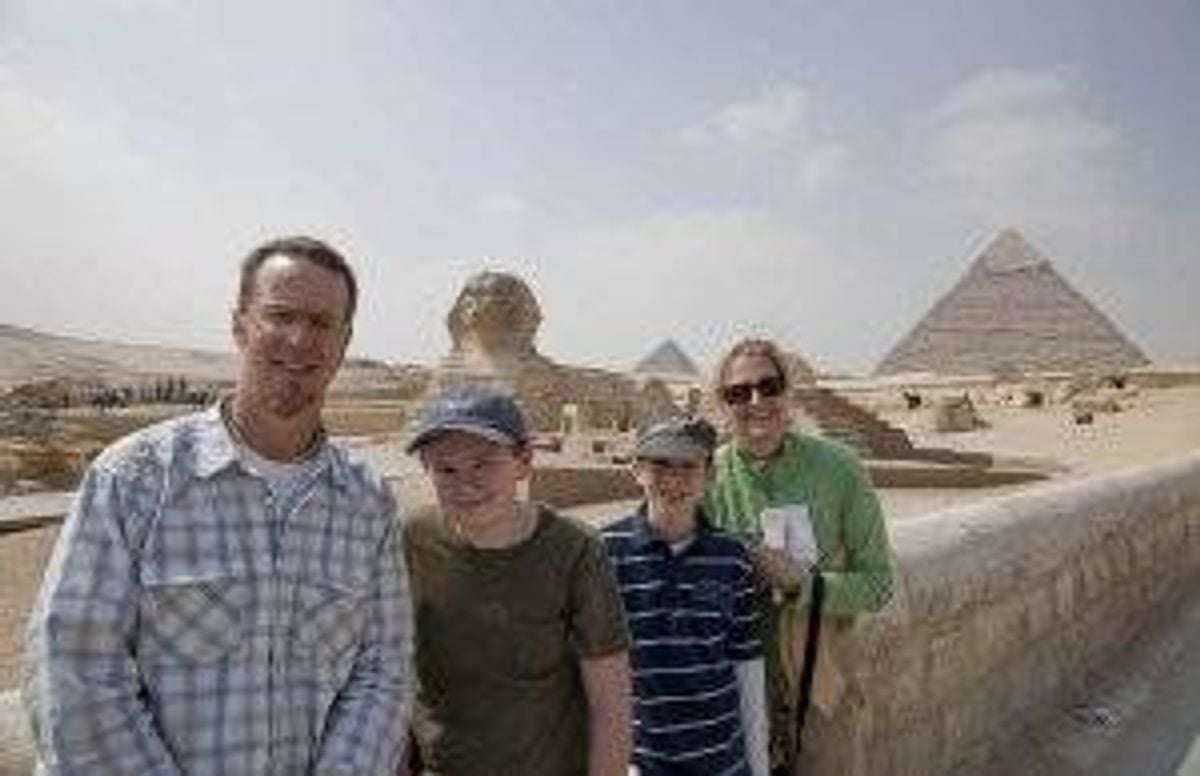 The journey is chronicled in Ralston's second memoir, The Mother of All Field Trips: Homeschooling Two Kids in 14 Countries. (Her first memoir, The Unlikely Lavender Queen, tells the story of the family's experience launching the first lavender farm in Texas.)
In 2011, they traveled to China, France, South America, Japan, Greece, Turkey and Egypt. "We were in Cairo during the Arab Spring uprising," said Ralston. "For two weeks, we never met another American."
This incredible historical experience, as well as other opportunities for exploring and learning, came at a good time for her sons, she said.
"They were old enough to appreciate what they were seeing, and young enough to enjoy hanging around with us," Ralston said with a laugh. "From my perspective, I knew I wanted to squeeze every minute with them, hold on to every day, before I knew I'd reach the point where we'd be facing the empty nest."
The Other Side of the Empty Nest
Recently, Ralston wrote a story about her childhood home in East Tennessee. Since her father died last fall, the time is approaching when the family home, which is more than 40 years old, will have to be sold. This has provoked profound feelings of nostalgia among her family members; she is one of six siblings.
Here is a portion of that essay:
My father died in October, and the daffodils he'd always nurtured started blooming a few weeks ago. It made my 88-year-old mother blue that he wasn't here to see them, and, in a text group my five siblings and I created soon after our father's death, my younger brother wrote, "She was worried that if she has to leave the house for a retirement home that she would lose the flowers." In losing the flowers, she would lose a connection to my dad.
These are the words in this sentence that made me freeze: "leave the house for a retirement home." Leave. The. House.
At this point, Ralston said the family home is not on the market, because the siblings are respecting their mother's needs when it comes to not making any big decisions in this first year after Ralston's father's death.
"My mother vacillates in her feelings, which is to be expected. She feels comfortable in the house she knows so well and likes keeping to her routines. She's very active and sharp and can more than take care of herself," said Ralston. "But, of course, there are times she gets overwhelmed with memories and she has considered a new retirement home that's being built in my hometown. We'll see how she feels after a year."
"It gives me some temporary peace, knowing that [the sale] won't happen tomorrow," continued Ralston. "Now that we're talking about the eventual sale, I think I'm pushing the thoughts down again, but I know I have a place [our text group] to air them and get support when they come up again."
Getting Out of Your Comfort Zone
According to Ralston, she and her husband downsized after their sons left for college. As "big environmentalists," Ralston said, they rely completely on solar power and use only rainwater in their home. "We have two electric cars, and those are charged with solar power, too," she said, adding that she and Kendrick still plant lavender, although their farming days are behind them.
What's not behind Ralston are new opportunities to stretch her own boundaries. In conjunction with Next Tribe, she has taken small travel groups to places such as Charleston, S.C., and San Miguel de Allende, Mexico (where she'll lead another travel group in the fall). Many of the women don't know each other prior to taking the trips, but according to Ralston, "the bonds they form are fantastic."
"It's okay to take a few risks," she said. "There's absolutely nothing wrong with getting out of your comfort zone."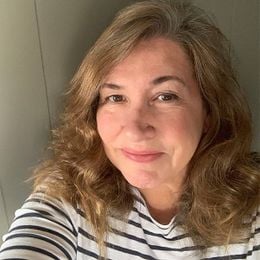 Julie Pfitzinger
is the managing editor for Next Avenue and senior editor for lifestyle coverage. Her journalism career has included feature writing for the Star-Tribune, as well as several local parenting and lifestyle publications, all in the Twin Cities area. Julie also served as managing editor for nine local community lifestyle magazines. She joined Next Avenue in October 2017. Reach her by email at [email protected].
Read More