Employers Penalizing Spouses for Health Insurance
Companies are increasingly slapping surcharges on wives who want to be covered by their husbands' health insurance
Here's a dose of medicine women might not want to swallow: It's getting more expensive for a wife to get health insurance through her husband's plan.
 
Employers, it seems, are madly seeking ways to put a tourniquet on their escalating health care costs. "They're well aware that in 2014, when the health reform law's provisions kick in, they will be asked to cover more employees and face added cost pressure," said Julio Portalatin, president and chief executive of benefits consultant Mercer. "They've taken bold steps to soften the impact and it's paying off already."
(MORE: Divorce Deals a Painful Blow to Women's Health Insurance)
 
One of those bold steps recently caught my eye.
 
Are Bosses Dumping Wives' Coverage?
I read a fascinating, if unsettling, piece by MarketWatch's Jen Wieczner called "Why Your Boss Is Dumping Your Wife," whose premise was that companies are dropping health coverage for spouses to cut costs.
 
While titillating, based on my reporting, the article turned out to be somewhat hyperbolic.
 
It seems that it's not so much that companies are suddenly dumping coverage for spouses. (They've never been required by law to provide that coverage, although many do; nor have they been obligated to insure employees.) What is happening is that firms are increasingly tacking on spousal surcharges that can run as much as $3,000 a year. And more companies are planning to do so next year.
 
Surcharges of Up to $3,000 a Year
In a recent survey conducted by the National Business Group on Health, a membership group that advises large employers about health benefits, and the consulting firm Towers Watson, 20 percent of respondents said they now levy a surcharge of roughly $100 per month on wives who decide not to take advantage of their own employer's insurance and instead opt for coverage through their husband's policy.
An additional 13 percent said they plan to do so in 2014. These types of surcharges typically range from $500 a year to $3,000.
(MORE: Benefits Blues: A Growing Epidemic Among U.S. Workers)
 
More Firms Slap on Spousal Surcharges
In 2012, 18 percent of employers with 5,000 or more employees had some type of spousal surcharge provision, up from 15 percent in 2011, according to the Mercer 2012 National Survey of Employer-Sponsored Health Plans. The employers either imposed a surcharge on spouses who had access to other coverage or in rare instances (4 percent of employers) denied coverage entirely.
 
A few years ago, these types of clauses were practically nonexistent.
 
Companies often find that spouses are more expensive to insure than their own employees, says Helen Darling, president of the National Business Group on Health.
 
That's because, Darling and other the benefits experts I interviewed say, covered spouses are often women. As a group, women spend more on health care than men because of childbearing and having more free time, which results in additional doctor's visits.
 
Health insurance surcharges can have serious financial repercussions for women in their 50s and older.
As I wrote in in my Next Avenue post, "Divorce Deals a Painful Blow to Women's Insurance," Bridget Lavelle, a Ph.D. candidate in sociology, and Pamela J. Smock, director of the university's Population Studies Center, noted in the Journal of Health and Social Behavior many women between 50 and 64 need to opt for spousal coverage because they are out of the workforce, working part-time or employed by small firms or nonprofits that don't offer health insurance.
(MORE: 3 Things Women Should Know About Health Reform)
 
What to Do About a Spousal Surcharge
If you're hit with a spousal penalty, I suggest taking matters into your own hands and compare your alternatives.
 
If you're currently on your husband's policy but work full-time for an employer that offers health benefits, check with your human resources department for details on enrolling. You might find that your employer provides a larger subsidy.
 
Before switching over to your employer's plan, though, scrutinize the benefits of both choices. Your coverage might not be as generous as your spouse's and paying a surcharge might be worth it.
 
You might also want to stay on your spouse's plan and pay the piper just to keep life simple. Being covered by the same insurer can make paperwork less complicated for filing and tracking medical expenses. And you'll avoid the potential hassle of needing to switch doctors when you change insurers if your plan has a different set of care providers.
 
Remember to factor in the tax savings when reviewing the surcharge; the penalty may not be as big as you think.
 
The health insurance premium and any surcharge is paid pretax, Darling says. So if you're charged $100 extra and are in the 30 percent bracket, you'll only effectively be responsible for 70 percent of the extra cost.
 
My advice may not eliminate the sting entirely, but perhaps it will numb it a bit.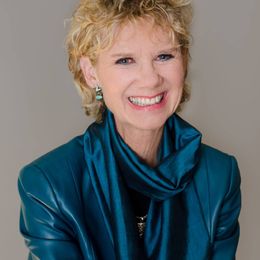 Kerry Hannon
is the author of Great Pajama Jobs: Your Complete Guide to Working From Home. She has covered personal finance, retirement and careers for The New York Times, Forbes, Money, U.S. News & World Report and USA Today, among others. She is the author of more than a dozen books including Never Too Old to Get Rich: The Entrepreneur's Guide to Starting a Business Mid-Life, Money Confidence: Really Smart Financial Moves for Newly Single Women and What's Next? Finding Your Passion and Your Dream Job in Your Forties, Fifties and Beyond. Her website is kerryhannon.com. Follow her on Twitter @kerryhannon.
Read More