End of Life Care for People with Developmental Disabilities
Why talking about this taboo subject with your loved one early on is important
Planning for our own death or that of a loved one is difficult. According to a survey by The Conversation Project, 92% of us think it's important to discuss our end-of-life wishes.Yet only one-third of us do so. 
For those with intellectual and developmental disabilities (IDD), those conversations happen even less frequently.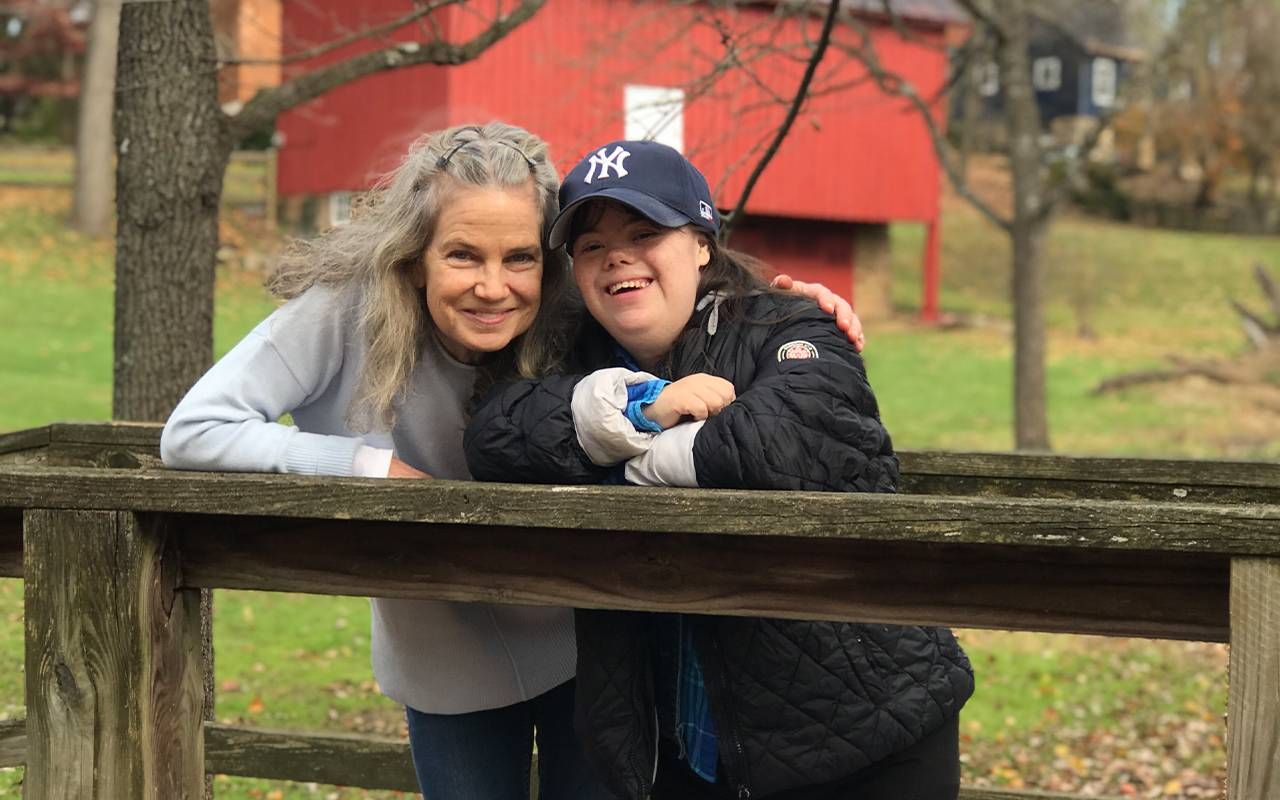 "Death in general is still a taboo subject," says Dr. Kyle Sue, at the University of Alberta, who treats people with developmental disabilities of all ages. "For people with a disability, health practitioners don't know how to bring it up, or they don't know how much the person will understand. There's a level of discomfort in trying to include them."
IDD includes conditions that appear before the age of 18 that affect physical development, learning, language or behavior. Some conditions begin in utero, such as Down syndrome which is caused by an extra chromosome. Others are from a birth injury, such as cerebral palsy. One common disability, Autism Spectrum Disorder (ASD), likely has multiple causes and may not appear until after age one.
"I've thought about the end of my life. I know for a fact that I won't be in denial of it... I would flat out accept it. Maybe I'll give my body to science." 
An estimated 1-3% of Americans have IDD conditions, according to Margaret Nygren, CEO of the American Association on Intellectual and Developmental Disabilities (AAIDD). Improvements in heart surgery and other advances have greatly extended the lives of many. 
Most notably, the average life expectancy for people with Down syndrome is now 61, compared to just 25 years old in 1983. Children with cerebral palsy are also living longer. A study in BMC Neurology found that 80% of children with mild CP will live to be 58 or beyond. Although this is good news, it presents new challenges as individuals outlive their parents or other caregivers.
Diseases associated with aging, such as Alzheimer's disease, are becoming more common, especially for those with Down syndrome. Some 30% of people with Down syndrome in their 50s have Alzheimer's, and 50% of those in their 60s.  
Having conversations about end-of-life wishes is important while the individual can communicate.
Nothing About Them Without Them
Charlotte Woodward defies stereotypes regarding people with Down syndrome and other disabilities. As is common in Down syndrome, she was born with a heart defect and has had four open-heart surgeries including a heart transplant — one of the few people with Down syndrome to receive an organ transplant. 
Woodward studied sociology at George Mason University, concentrating on discrimination against people with disabilities in the medical system, and she is now only the third person with Down syndrome to be a registered lobbyist. She works to advance the Charlotte Woodward Organ Transplant Discrimination Prevention Act, introduced by Washington State Republican representative Jaime Herrera Beutler and California Democrat Katie Porter. 
"Actually, the most respectful thing you can do is to give them the opportunity to express their wishes."
"I'm still in my thirties. I want to live my life to the fullest," says Woodward, who is Education Programs Associate with the National Down Syndrome Society. Still, "I've thought about the end of my life. I know for a fact that I won't be in denial of it. I won't be angry or bargain. I would flat out accept it. Maybe I'll give my body to science. And I would like to get my last will and testament in place and advance medical directive as well."
Her mother, Darcy Woodward, 58, finds such conversations difficult. "There's definitely a concern about the future among parents of children with disabilities. We're trying to make sure things are in place to protect our children who will hopefully have long healthy lives. I try not to think about it, but I know it's important."
In the past, someone like Charlotte would not have a seat at the table when it came to planning her health care. But in the 1980s that began to change, explains Leigh Ann Kingsbury, a North Carolina gerontologist who wrote one of the first guides on end-of-life planning for people with IDD.
People with disabilities who receive Medicaid-funded services must have an annual plan for their care. "Up until the '80s these planning processes were really perfunctory — professionals getting together and saying 'here is what we think is best for Susie Jo' in a highly patronizing, not culturally relevant manner," says Kingsbury. 
That began to change when advocates demanded that their voices be included. In the 1990s, the slogan "nothing about us without us" became a rallying cry in the disability community.
Advanced Directives
"People with IDD can and do create advanced directives for their care," says Nygren. "The thing that's different is they need some help discussing and thinking through the options, the way people without IDD can do it independently."
But many medical professionals and caregivers are reluctant to include people with IDD in decision making. "I never met a person with IDD who didn't understand the cycle of life," says Nygren. "People aren't automatically comfortable about it, but there's awareness. People want autonomy and control over decisions that affect them. Actually, the most respectful thing you can do is to give them the opportunity to express their wishes."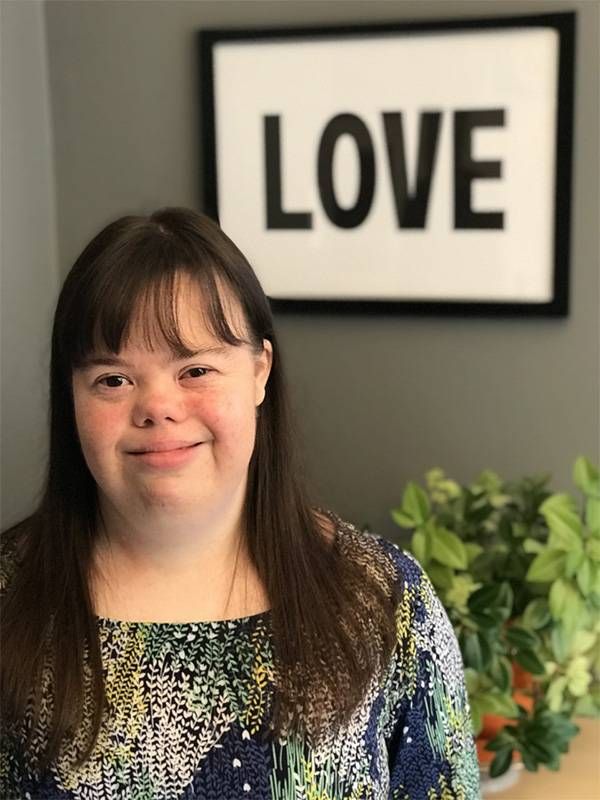 According to Nygren, the number of those with extreme intellectual limitations who cannot understand or speak is small, compared to the overall population of people with IDD. Even then, people who know them well know their likes and dislikes that can help inform care. 
Dr. Brian Chicoine has been medical director of the Adult Down Syndrome Center in Illinois since 1992. The center was the first clinic to serve adults with the disability. He cautions that there is nuance about how and when you talk about death. "Our patients are so concrete. They can become so focused on the fact that they're dying, they have trouble living," he explains.
Many have a different understanding of time, he adds. For example, the parents of a patient bought cemetery plots for themselves and their son. "This was a very bright guy, but for the next five years we dealt with his depression," as the young man focused on his death which was far in the future. "So we have to be careful with these conversations," says Chicoine.
Barriers in the Medical System
Whether or not you have disabilities, having a good relationship with your primary care physician is important for having your choices honored at the end of life. But finding a doctor can be tough for those with IDD. Physicians often do not want to treat people with disabilities. An article in the October 2022 issue of Health Affairs entitled, "I Am Not the Doctor For You" about three focus groups of physicians across disciplines and regions of the U.S. found considerable reluctance and outright prejudice towards people with disabilities.
"Some participants … revealed negative attitudes … and commonly used outdated or ableist language (for example, 'mentally retarded')," according to the study. Some admitted that they had turned away people with disabilities from their practice. One reason is time constraints. Explaining medical issues to someone with an intellectual disability takes more time, yet doctors are reimbursed for a 10-minute appointment even if it takes 30. 
"Even a person who is very, very ill or who has a psychiatric illness or Down syndrome can say 'Don't do this to me.'"
Pervasive "ableism" is common including in the medical profession. Many providers assume that a person with IDD has a poor quality of life. Such assumptions can have serious consequences. An article in a recent Journal of the American Board of Family Medicine entitled, "Ableism at the Bedside," found that people with IDD had a higher risk of mortality from COVID-19 compared to others with similar medical problems.
In one case, ICU physicians repeatedly pushed for a "do not resuscitate" order to be in place for a woman with Down syndrome. Her primary care doctor and family refused. The woman went on to a full recovery.
Medical schools and residency programs offer little training to help providers feel more comfortable treating this population. 
Sue begins end-of-life conversations when a patient he's followed for years develops more serious symptoms. 
"When I bring it up, I'm not saying, 'Okay let's talk about dying.' I begin by asking what are they seeing? How is your child compared to ten years ago? How are things at home? For everyone who has serious health conditions, we do need to talk about planning for the future. As conditions change, it's best to be prepared well ahead of time, rather than making difficult decisions in a crisis. I've found that families are quite receptive," Sue says.
Palliative Care
If a person ends up in the ICU, communication can be very challenging. Palliative care specialists must assess their level of pain, for example, if they cannot converse. Treatment choices can be hard to determine, especially if there is no guardian or caregiver who knows the patient well. Guardians are typically family members, even if they have not been living with the patient. The staff of group homes who may know the patient best are usually not included in hospital decisions. 
"No matter who the patient is, we always want to get as much information from a person based on what they do and don't want, what they do or don't value," says 2021 Next Avenue Influencer in Aging, Dr. Jessica Zitter, a specialist in both critical care and palliative medicine at a public hospital in Oakland, California, and author of "Extreme Measures — Finding a Better Path to the End of Life."
"The first principle is to try to elicit from a person the things that are important to them. Bring that information into their health care plan and medical decisions. Even a person who is very, very ill or who has a psychiatric illness or Down syndrome can say 'Don't do this to me.'" 
Ultimately with a life-threatening illness, no matter the patient's disability, "What we really need to be saying is, we're not going to abandon you. We want to do what you want until the last moment. We'll hold your hand," says Zitter. 
Supported Decision Making
Supported decision making is a process that helps people with IDD make decisions about important life issues. A team of family members, friends, neighbors, professionals or volunteers manages discussions to help the individual decide things about jobs, marriage or housing. 
The process can also be used for end-of-life planning.
Darcy Woodward is exploring how to disband her guardianship and transition to supported decision making. She recognizes that Charlotte can make her own decisions. "I wouldn't want guardianship to transfer to a stranger who would disregard Charlotte," she says.
For parents of adults with IDD, such planning is critical, which is why The National Down Syndrome Society plans to publish an end-of-life guide. "It's really about proactively planning for end-of-life care," says Rachel Grimm, manager of health programs, aging and caregiving for NDSS.
"We want readers to recognize that having a backup plan and planning for the future are so important for happiness and sustainability. We're encouraging families to find a lawyer to walk them through," Grimm says.
Editor's note: This story is part of The Future of Elder Care, a Next Avenue initiative with support from The John A. Hartford Foundation.