How to Enjoy a Class Reunion
5 ground rules to have the best time and avoid a faux pas
Recently, I returned to my university alma mater for an all-years reunion of my college newspaper — an event held every 25 years. Reconnecting, remembering and learning about where everyone has gone since and talking about the state of media was a blast, and I still have some residual post-reunion glow from the experience. But I've organized and attended other reunions that were not quite as rosy, and I think they might have gone better had I followed five ground rules I've since adopted.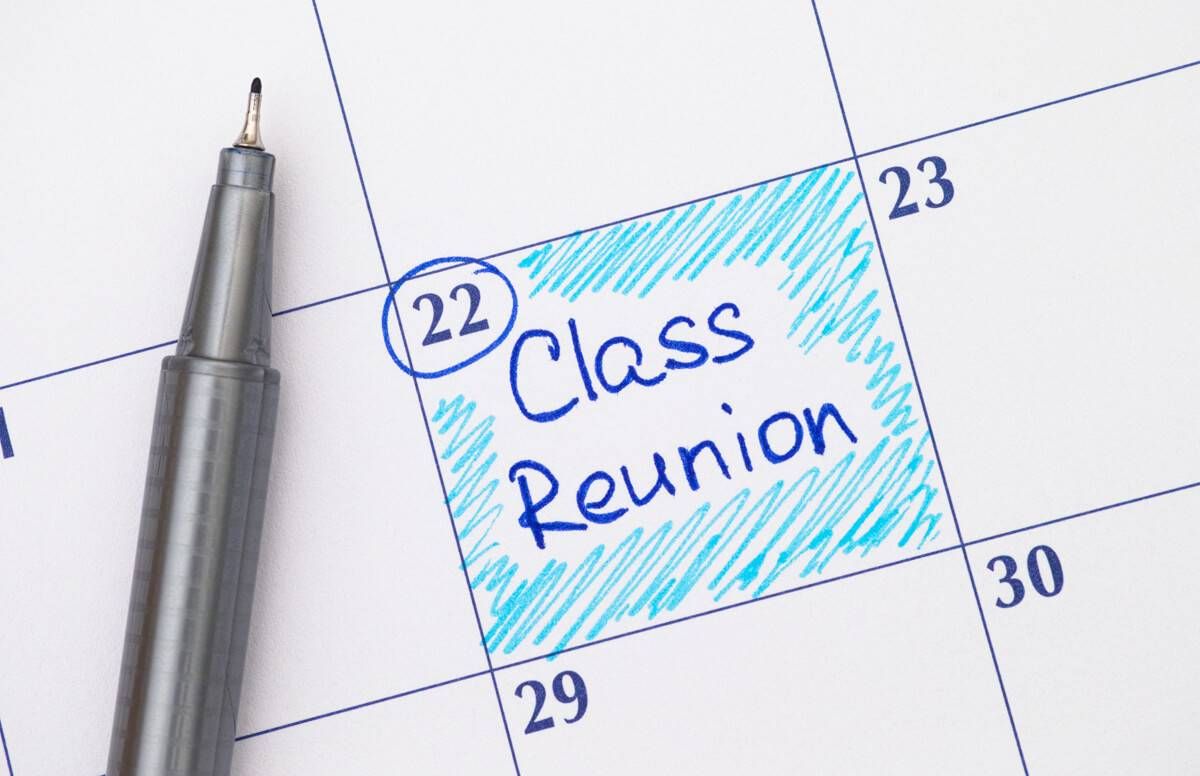 Here they are:
1. Don't comment about a person's appearance — even if you think it's a good comment. This is a really hard one to follow because often, it's the easiest way to begin talking to someone whose life you have not followed since graduation.
How people look, or have aged, is generally the least interesting conversation you can have with them, though; and in some cases, it can be downright offensive. Case in point: At a reunion several years ago, a guy I'd gone to school with remarked (after several drinks) that he didn't recognize me because I was so much more buxom than I'd been 25 years before. (Really. He said that.) Ugh. I can think of few women who would take that as some kind of compliment, and I had no good response.
2. (Related to No. 1) Don't drink too much. You don't want to be remembered as the slurring, staggering drunk at the reunion. This is sometimes hard.
Alcohol is a great social lubricant and when you're feeling uncomfortable, a glass of wine can definitely ease the tension a bit. But don't go overboard. You never know what will come out of your mouth.
Also: Don't question the friends who aren't drinking. For all you know, they've been through recovery and may not want the discussion or the pressure.
3. Don't press people about significant others — unless you know them really well — or whether they have children. I learned this the hard way when I asked about a classmate's partner without realizing the couple had split years before. The awkward silence following his "I don't know" will haunt me for a lifetime.
A lot of people choose not to, or can't, have children. Or they have lost children. Either way, they might not wish to share those decisions and experiences with you.
If they volunteer information about their personal life, that's nice. But if they press you about your personal life and you don't want to respond, just say something vague ("Oh, you know how life is…") and find a new conversation ("Have you tried the meatballs?"). 
4. Do talk about your fond memories and the fun that you had together. If sad memories come up in the course of the conversation, that's OK. Just don't lead with them.
5. Don't be nervous. In previous years, I spent hours trying to figure out what to wear to my reunion and sitting in a salon chair trying to look like the best version of myself. This past reunion at my college alma mater, I was incredibly busy with family and work in the weeks leading up to the event and had no time to think about any of that. And even though I was nervous — I certainly looked more tired, less skinny, marginally coiffed — I decided that it didn't matter. What mattered was seeing old friends.
Plus, spending a lot of time with family, and doing my best at a demanding job, were great excuses for not looking amazing.
You might be nervous about other things — being out of work, not having the life that you once dreamed about, having to make conversation. But in the end, everyone there is in the same boat with various insecurities and personal experiences, and you're there to reconnect and remember. Try to leave nerves at the door and have some fun.
You've earned it.