Entrepreneurship Is Down, but Not for Boomers
Fiftysomethings are using business incubators to help launch new ventures
Americans have long admired entrepreneurs. The most famous names in business are risk takers who transformed the way we live and work, from Andrew Carnegie to Steve Jobs. Problem is, entrepreneurship in the United States has been in decline since even before the troubled economy of the past five years. The United States created fewer start-ups employing at least one worker in 2007 than in 1990, after adjusting for population growth, calculates Scott Shane, professor of entrepreneurial studies at Case Western University.
Big Jump in Boomer Entrepreneurs
But the ranks of one entrepreneurial group is growing: older boomers. The share of new businesses formed by 55- to 64-year-olds has risen from 14.3 percent in 1996 to 20.9 percent in 2011, according to the Kauffman Index of Entrepreneurial Activity.
(MORE: What Over-50 Entrepreneurs Say About Going Solo)
Of course, many boomers have been forced to go off on their own because they couldn't get a job after being handed a pink slip. But other boomers recognize time is running short and that they'd better act now if they want to turn their long-held entrepreneurial dream into reality.
Tales of Two Ventures
One of those success stories is Pat Harris, a fiftysomething who opened the Bottom Line Coffee House in Detroit's Midtown neighborhood in July, along with her husband Al Harris Jr. and their 23-year-old son, Kyle.
Before launching Bottom Line, Harris had a good job for 20 years in human resources at Eastern Michigan University in Ypsilanti, Mich. But she and her husband felt the double pull of wanting to try something new and help revitalize Detroit.
"We were empty-nesters and it was a time of our lives where we could go for something we've been wanting," Harris says. "I have been really excited about transitioning out of what I used to do and trying something different."
Al, who owns a signage and graphics company and works as project manager on historic renovations, oversees Bottom Line's entire operation; he's the chairman. Pat's the chief executive. She is also working part-time at a store to make some money and learn more about running a retail business. Kyle, a 2011 graduate of Syracuse University, is the manager of the coffee house.
Milton Roye, age 56, also struck out on his own recently. A graduate of Harvard and MIT, he had a long career as an auto executive for a number of manufacturers. When his employer, Indian car company Tata Motors, put the brakes on its U.S. ambitions a few years back, Roye started exploring what to do next. "I was way too young to even think of stopping working," he says. "I thought maybe it was time to start my own company."
In 2009, Roye formed ENRG Power Systems, a Grand Rapids, Mich. startup that markets a plasma ignition system to improve non-diesel engine truck and van fuel economy by up to 21 percent. Roye has twice won the Accelerate Michigan Innovation Competition — which connects entrepreneurs with investors — securing $50,000 in funding. He's still looking for his first customer, quipping that everyone wants to be his second customer.
But Roye is far from discouraged. "All my background has gone into this," he says.
How a Incubator Helped Them
I met with Harris and Roye at Techtown, the 100,000-square-foot business incubator on the edge of Wayne State University in Detroit that helped them and thousands of others get their companies off the ground. Incubators like Techtown help new entrepreneurs by, among other things, teaching the basics of finance and marketing as well as working with them to develop business plans.
The eight-year-old Techtown is housed in the former Chevrolet Creative Services building, where General Motors designed the Corvette. It used to have a two-lane road — not a ramp — running from the first floor to the top floor. Today, the redesigned interior has the classic feel of a Silicon Valley office, with large windows, bright colors, conference rooms and cubicles.
Although not by plan — Techtown is open to anyone — the incubator has more fledgling entrepreneurs over 50 than under. Although the fundamentals of entrepreneurship are the same at any age, older entrepreneurs tend to have more assets to tap and experience to draw on. "I think entrepreneurship is for anyone but not for everyone," says Leslie Smith, president and chief executive of Techtown.
There's the rub.
Although many boomers have felt the urge to start their own businesses, no one wants to suddenly lose half their 401(k) on a failed venture — or worse. But it happens.
Necessary Research for Entrepreneurs
If you're thinking of starting a company in your 50s or 60s, it's important to spend time researching the basics of running a business and testing out your idea. You'll want to figure out the financing and understand the downside risk as well as the upside potential. At that point, you can decide whether to take a calculated risk.
"The reality is, it doesn't always work out," Harris says. But after honing her business plan at Techtown, she says, "I was like, 'OK. You can do this.'"
Tap Into Government Programs
Federal, state, and local governments offer many programs to help would-be entrepreneurs do their research at little or no cost, typically in partnership with industry groups, nonprofits and colleges. "There are scads of resources available to entrepreneurs," Smith says.
Incubators like Techtown are one example. So are the 1,000 or so Small Business Development Centers housed in colleges across the country that offer no-cost business consulting and low-cost training. The federal government's Small Business Administration also backs SCORE, a nonprofit whose volunteers act as mentors to new small business owners.
Pick the Brains of Experienced Entrepreneurs
I think the most valuable information vein to mine is the knowledge of experienced entrepreneurs. Veteran business owners are often extremely generous with their know-how and their expertise is underappreciated.
Owning your business isn't viable for every boomer, of course. Nevertheless, it seems to me that investigating the option might push you closer to figuring out what you want to do in the next stage of your life. Once you know that, the rest is just effort.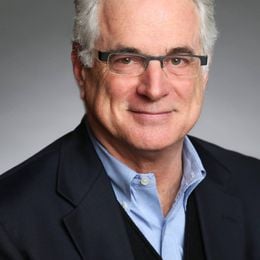 Chris Farrell
is senior economics contributor for American Public Media's Marketplace. An award-winning journalist, he is author of the books "Purpose and a Paycheck:  Finding Meaning, Money and Happiness in the Second Half of Life" and "Unretirement: How Baby Boomers Are Changing the Way We Think About Work, Community and the Good Life."
Read More