From Love Canal to Tesoro, the Fight for Environmental Justice Continues
Activists Lois Gibbs and Linda Garcia are both tackling corporate pollution
How many people can say they've stopped corporate pollution in its tracks? Lois Gibbs and Linda Garcia can. Both have won the Goldman Environmental Prize, the world's largest award for grassroots environmental activism. Gibbs received the honor in 1990 and Garcia won it in 2019. Although their work was done decades apart, they share mutual goals regarding the fight against environmental injustice. In honor of Women's History Month, their significant contributions to the environment are important to note.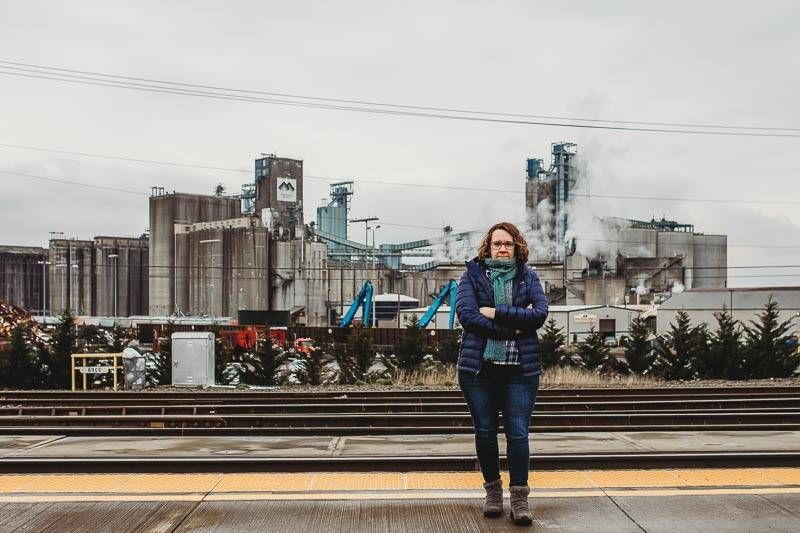 Lois Gibbs: The Mother of Superfund
If you hear the name Lois Gibbs, you might remember Love Canal and the toxic waste issue brought to the public's attention in 1978 by a "housewife" in the Love Canal area in Niagara Falls, N.Y. When Gibbs discovered her neighborhood had been built on 20,000 tons of hazardous chemical waste, she organized area residents into the Love Canal Homeowners' Association.
The toxic waste dump sitting beneath Gibbs' neighborhood contained toxic waste from what was then known as Hooker Chemical (now Occidental Chemical). In the baby-booming 1950s, Hooker had sold the land to the Niagara Falls Board of Education and a school was built there.
Gibbs' son suffered from epilepsy and urinary tract and respiratory problems. When Gibbs looked for the cause of her son's maladies, she learned that other families in her community suffered from blood disease, asthma and liver disorders.
Gibbs organized a campaign to get the U.S. government to buy all of the homes in Love Canal.
She also learned that the toxic waste site underneath Love Canal contained dioxin, the most lethal chemical in existence. Hooker's legacy also left PCBs and benzene, a known carcinogen. In all, more than 200 organic chemicals were found in Love Canal.
Gibbs petitioned the New York State Department of Health, which closed the school and recommended that pregnant women and young children living near it move away. President Jimmy Carter declared Love Canal a federal emergency area and made funds available to relocate the more than 200 families living very close to the school.
Gibbs then organized a campaign to get the U.S. government to buy all the homes in Love Canal. Eventually, Carter found funding to buy the houses and relocate all 900 Love Canal families.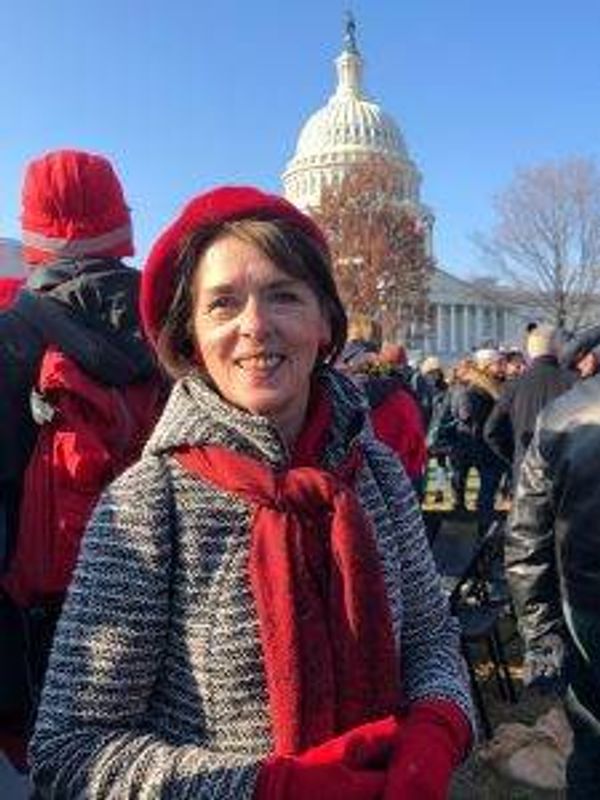 Gibbs was instrumental in the formation of the Comprehensive Environmental Response, Compensation, and Liability Act (CERCLA), a federal program also known as Superfund. The law, passed in 1980, was established to clean up toxic waste sites.
When Gibbs started fighting for Love Canal, toxic waste was virtually unknown; she made it a household word and became known as "The Mother of Superfund."
In 1981, Gibbs moved her family to Washington, D.C. and founded the Citizens Clearinghouse on Hazardous Waste (later renamed the Center for Health, Environment, and Justice or CHEJ), a grassroots organization that helped people living near toxic waste sites.  She has written several books, including Love Canal: The Birth of the Environmental Health Movement in 2011.
"CHEJ has assisted over fourteen thousand grassroots groups with organizing, technical, and general information nationwide," says Gibbs, now 68.
Gibbs was director of the group for 30 years and is lead trainer of its Leadership Academy, addressing communities in the U.S. and around the world about the dangers of dioxin and hazardous waste pollution.
Linda Garcia: Fighting Big Oil
Environmental activist Linda Garcia, 52, of Vancouver, Wash., grew up in a family that liked to discuss political and social issues.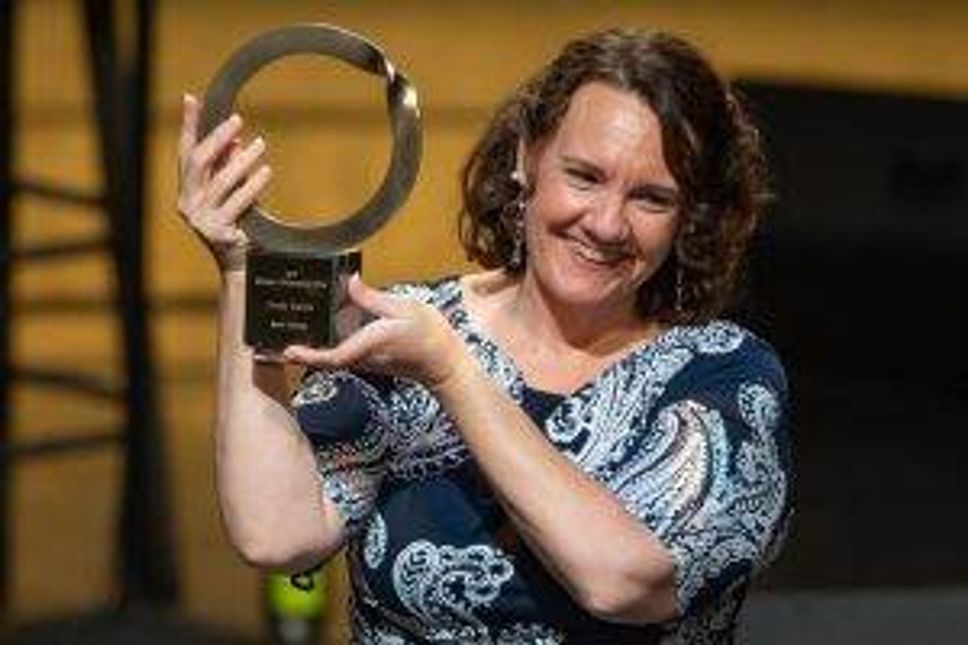 Garcia received the Goldman Environmental Prize for her work fighting construction of the Tesoro Savage oil export terminal. If built, it would have been the biggest oil terminal in North America, sending 11 million gallons of crude oil daily, from North Dakota to Port Vancouver, Wash. via rail, which could have resulted in significant health, safety and property risks to the area.
Garcia began the fight in 2013 by holding meetings in her Fruit Valley neighborhood to organize, and testifying at the Port of Vancouver Port Commission. She persevered for five years while facing death threats and undergoing chemotherapy to treat cancer. Ultimately, the state of Washington canceled the project.
During the battle over Tesoro and when it was canceled, Garcia did some national level environmental contract work. In 2019, while working for one organization, she became a whistleblower. As a result, she's been threatened, physically assaulted, and her GPS was tracked. Garcia was run off the road once and family members were threatened.
"The Tesoro project was about oppression of a marginalized community," Garcia says.
For her safety, she says, "I've been taken off the front lines."
Because of this, Garcia has left the Vancouver, Wash. area. At the moment, she's not working on any of the several environmental issues in the Pacific Northwest and travels with a security person.
Working for Environmental and Social Justice
Garcia and Gibbs agree that environmental justice equals social justice. "The Tesoro project was about oppression of a marginalized community," Garcia says. "A huge company came into a low-income community."
"I've worked in this field for over forty years," Gibbs says. "More often than not, it is low-income communities of color who are living around pollution, whether it be an industrial complex, landfill, coal extraction or another issue."
Gibbs says she is "working at reduced hours and getting ready for retirement," but is still at work on Superfund issues.
"CHEJ is launching a program around air pollution and community health, especially cancer risks and respiratory problems, called No More Sacrifice Zones," she says.
A Hero's Inspiration
At the Goldman Environmental Prize award ceremony in San Francisco in April 2019, where Garcia received her award, she met Gibbs. "It was a tremendous and humbling honor to meet Lois Gibbs," Garcia says. "I grew up back East, and the topic of discussion in my household frequently revolved around Love Canal."
"The grassroots values and subsequent fights we each pursued, even though decades apart, are so similarly aligned, and much of the work she does now resonates deeply with my goals to further activism awareness and safety," Garcia says of Gibbs.
Debbie L. Miller
Brooklyn, New York, writer Debbie L. Miller has been a freelance journalist for over 30 years and has been writing for NextAvenue.org since 2018. She writes mostly about health but has also written articles about aging, business, theater, and safety, as well as personal essays, short stories, and monologues. She's a satire/humor/comedy writer and playwright.
Read More