Have You Hugged a Donkey Today?
The intuitive powers of equine animals offer healing and comfort
You'll find most horses and donkeys on a ranch or a farm, but it's possible that you may also see them visiting nursing homes, senior living communities and even schools. As the benefits of equine therapy are becoming more widely known, more people are requesting an on-site visit or making the trip to a local equine therapy center.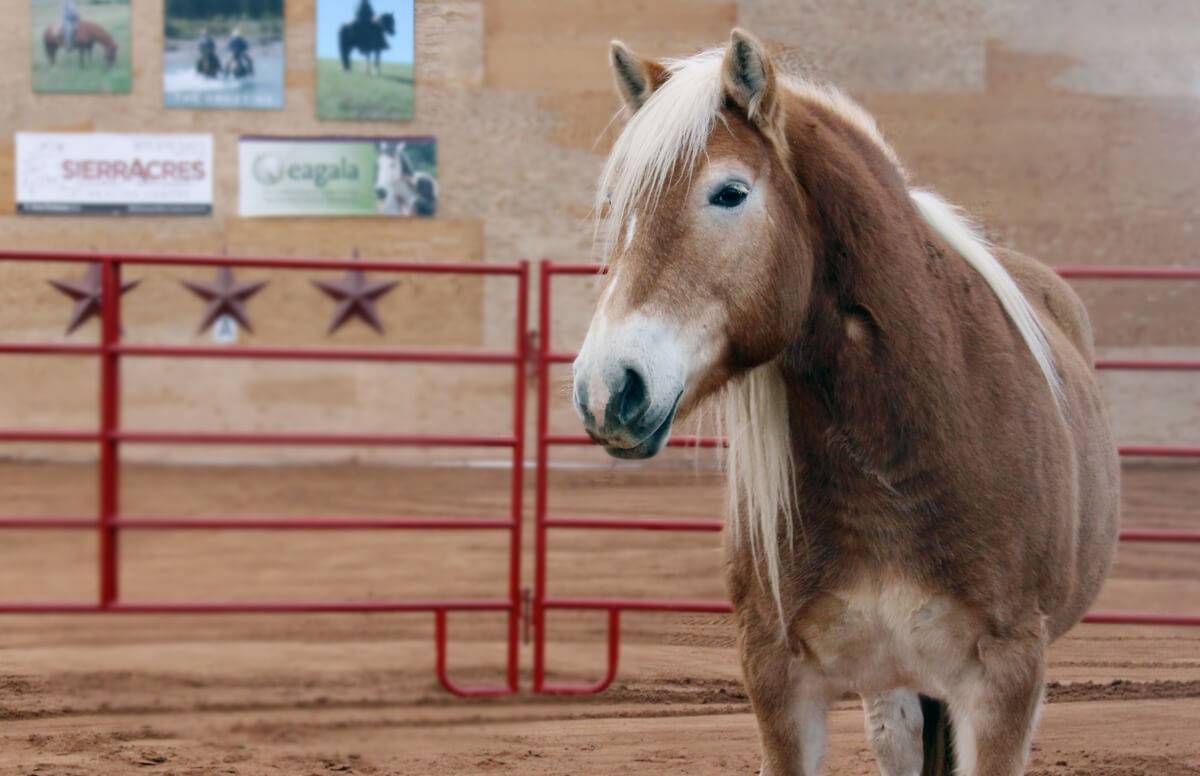 While interacting with any type of animal — dogs, cats, even chickens — has benefits for people of all ages, equine therapy offers unique opportunities for older adults and their caregivers, particularly because of the characteristics and personality traits of equine animals.
Eyes That Reinforce a Connection
Those with a memory-related illness like dementia or Alzheimer's who come from an agricultural background may find that horses and donkeys can trigger memories in a positive way, which can ultimately help caregivers better connect with those they're assisting.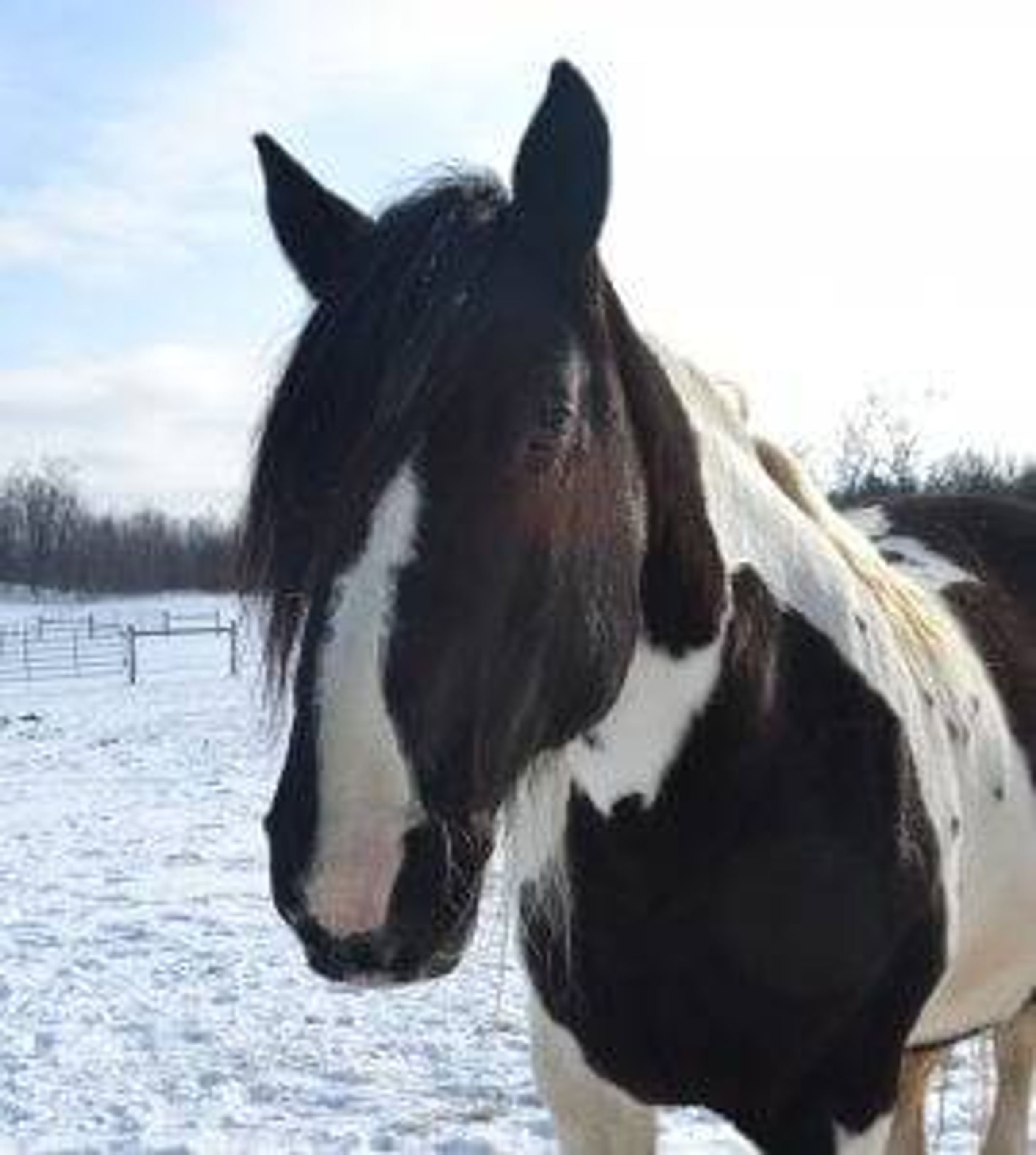 According to Steve Stiert, founder of Donkey Park, Inc., in Ulster, N.Y., equines have big eyes — a physiological trait that humans are especially drawn to because "deep, soulful eyes can reinforce a connection," he says.
For Stiert, that connection was instantaneous. His journey into equine therapy started eight years ago when his daughter was studying to become a veterinarian and joined a donkey club. Stiert, a former software engineer for IBM, was going through a divorce at the time and didn't know anything about donkeys; he found himself instantly drawn to the animals.
Working with donkeys helped Stiert connect with his true self. Now, "we offer services for free because I feel so fortunate to have found my passion in life and blessed to be in a position where I can do this," he says.
The Right Size for a Hug
Stiert believes donkeys are an excellent type of therapy animal for older people because they're inherently calm. Also, in a nursing home setting, where many people living there are in wheelchairs or otherwise sitting during the visit, donkeys are just the right size; the residents don't have to bend over to interact and don't have to worry about the animal jumping into their lap.
Instead, the donkeys (who love a head rub and scratch) will put their heads in the residents' laps, allowing the people to pet or even hug them. Stiert also brings along brushes so anyone who may prefer to be at arm's reach can groom the donkey. "The brush acts as a gateway to the donkey," Stiert says.
The benefits of this sort of interaction are immense. "Nursing home directors have told me that being isolated in their room is the worst thing for older adults, they stop socializing and that affects their health," Stiert says. "Our visits get them outside in the sun, it's very beneficial. They talk amongst themselves, and after the visit, they share the pictures they took."
Equine Therapy Benefits for Caregivers
However, residents aren't the only ones who benefit from the equine interaction. "Sometimes caregivers need it more than residents do," Stiert says. "They have a tough, stressful job." That's why when visiting nursing homes, Stiert tries to arrange extra time for caregivers to come out beforehand to visit with the donkeys.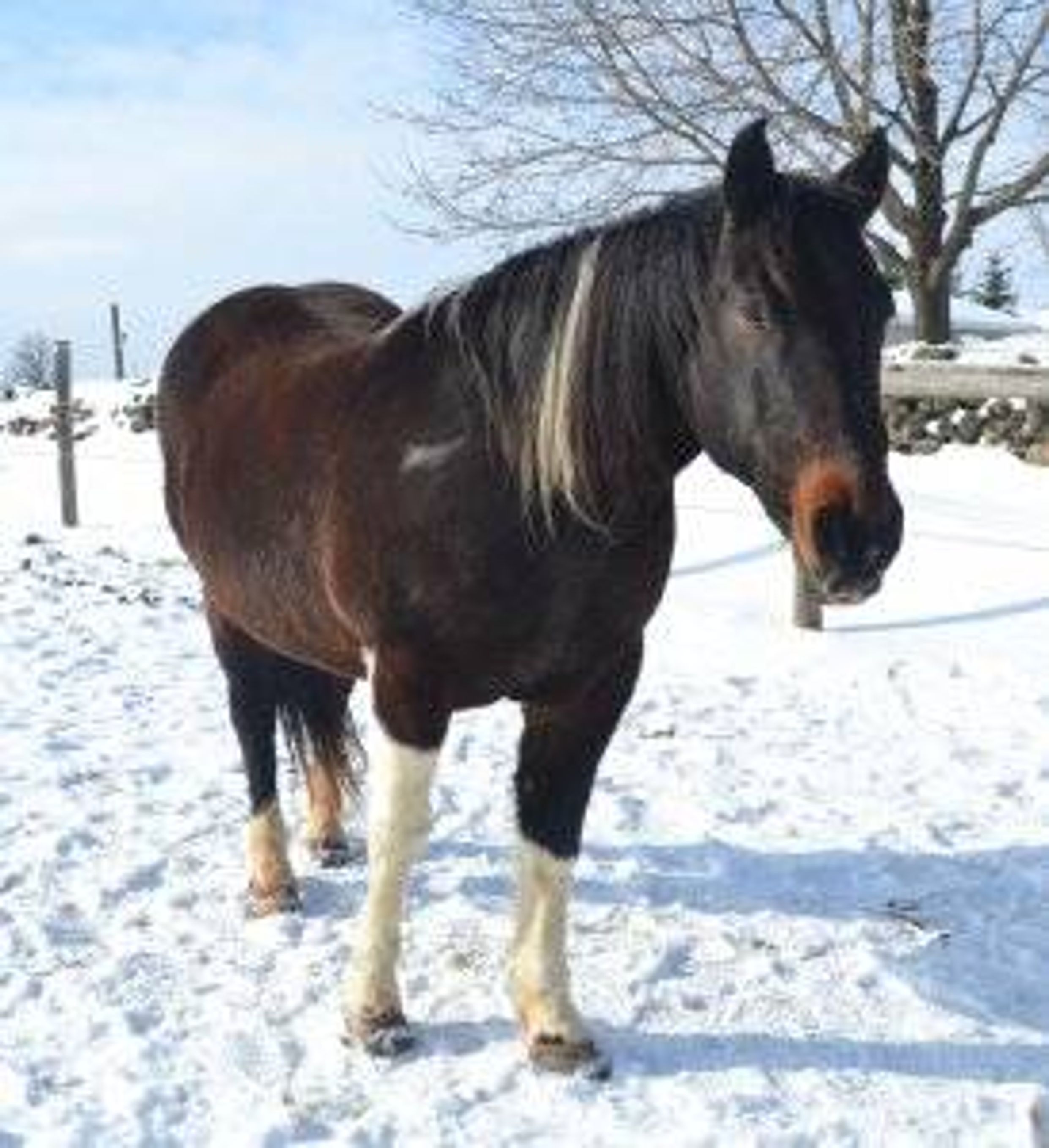 Anne Porteous, owner of Sierra Acres Equine Assisted Healing Centre in Rockwood, Ontario, has also observed the importance of equine therapy for caregivers.
"It's not only beneficial for the person with the illness, it's also great for caregivers," she says. "I recently had a group come around with early stages of dementia [and] in all cases, the caregiver was the spouse," Porteous explains. Equine therapy helps "caregivers see their loved one in a different light. Instead of experiencing their aggression or anxiety, they see a smile back on their loved one's face."
Porteous has been a registered nurse for over 45 years, and while she's still practicing as a nurse, running Sierra Acres allows her to combine her passion for healing and teaching with her love of horses.
Porteous, who is registered with Eagala, which sets the global standard and maintains accountability for equine-assisted psychotherapy and personal development, "has never not seen a bond" between her clients and horses. That's because a "horse lets a person be who they are," she says.
An Intuitive Experience
According to Porteous, a therapy session with a horse is unique because it's so experiential. There's no shared language, everything between a horse and human is felt. And because horses are very intuitive, they seem to know what a person needs. This makes a horse an ideal therapy animal for anyone with a language barrier, emotional issue, physical disability or cognitive issue like dementia.
"Horses constantly amaze me, they seem to know what to do to help and are very respectful of a disability or age by being careful around that person," Porteous says. "Other animals can provide calming therapy, but with horses, we are a predator and they are prey. They're not considered man's best friend like a dog. You have to gain a horse's respect and trust and show them you mean no harm."
Horses survive in the wild by observing and adapting to slight changes in their environment, a lesson which people can learn from in our tech-heavy society where we sometimes go through the day oblivious to what's around us.
"Horses instantly recognize small changes in their environment," Porteous explains. "So, when a person enters a horse's environment, they're instantly scanned for any inconsistencies (like saying you're happy but feeling sad or nervous). If you're not congruent, then they don't trust you."
Porteous says horses seem to know what's going on inside a person even before that person knows, and they can sense the increased heartbeat of a human, which means that a person's stress or anxiety comes through to them.
"Our horses help show people what it is they really need to deal with, what's going on inside them," she says.
The Eagala methodologies Porteous uses focus on growth, learning and development rather than 'therapy' in the traditional sense. Sessions take place at Sierra Acres and, only if they're interested and comfortable doing so, clients can groom the horse and put on its halter, walk alongside the horse or even paint with the horse (a great way to calm anxiety). Previous horse experience is not needed, and all activities take place on the ground, making the program more accessible.
While Stiert and Porteous emphasize that equine therapy benefits people of all ages, it's evident that for older adults and their caregivers (especially those with memory-related illnesses) hugging a donkey or walking with a horse can trigger a memory, promote an emotional connection or foster a smile, all of which can be the motivation needed to keep going.
Looking for More Information on Equine Therapy?
Reach out to Eagala to find an Eagala Model Therapy and Personal Development Services program near you. For information about donkey therapy programs in the United States, visit Donkey Therapy USA.