Humorist and Homemaker Erma Bombeck Shared Life 'At Wit's End'
The Erma Bombeck Collection at the University of Dayton spotlights the groundbreaking columnist who called herself 'a white sock in a pantyhose world' and made millions of women readers laugh
"Seize the moment. Remember all those women on the 'Titanic' who waved off the dessert cart."
The late humorist and homemaker Erma Bombeck might be gobsmacked at today's interest in her work. From the 1960s until her death, Erma reigned over a kingdom of readers who thought they couldn't change another diaper or handle their children's shenanigans for a minute longer. Erma Bombeck spoke to my mother's generation, the great Silent Majority, many of whom had married immediately after finishing their education.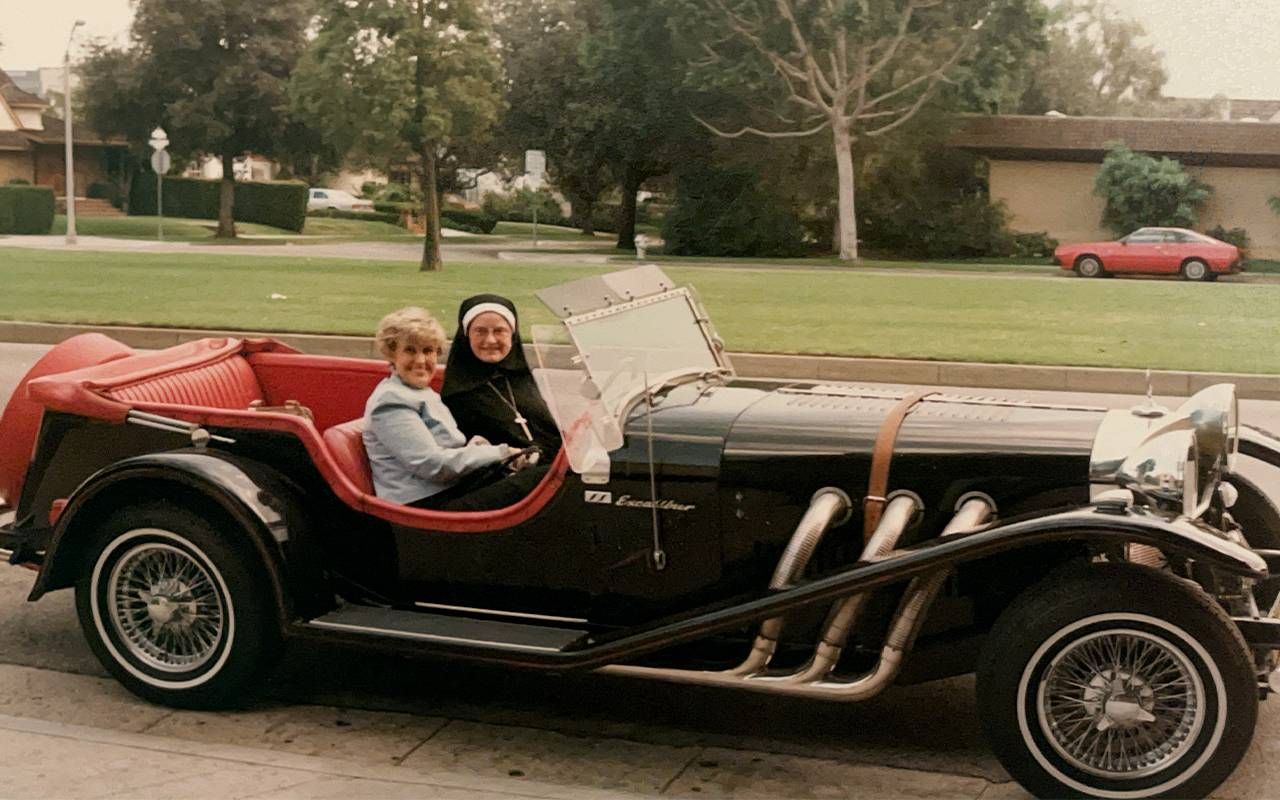 "Wait until you hear what Erma has to say."
Erma was destined for a legacy that would last as long as socks go in the dryer as a pair and come out solo.
My mother, a contemporary to Erma, frequently chased the child me with a clipped newspaper column in her hand.
"Wait until you hear what Erma has to say," she said, reading Erma's column aloud. Then, Mom hung Erma's clipping on the refrigerator, secured by a Farm Bureau magnet.
"Face it; I'm a white sock in a pantyhose world." (The Vancouver Sun, 1979)
The Original Domestic Goddess
Many baby boomers, children of another white-socks-in-a-pantyhose world, are today's Erma devotees, learning about life, family and writing from the original Domestic Goddess. Fans refer to her by her first name because she's still as accessible as a coffee shop pal.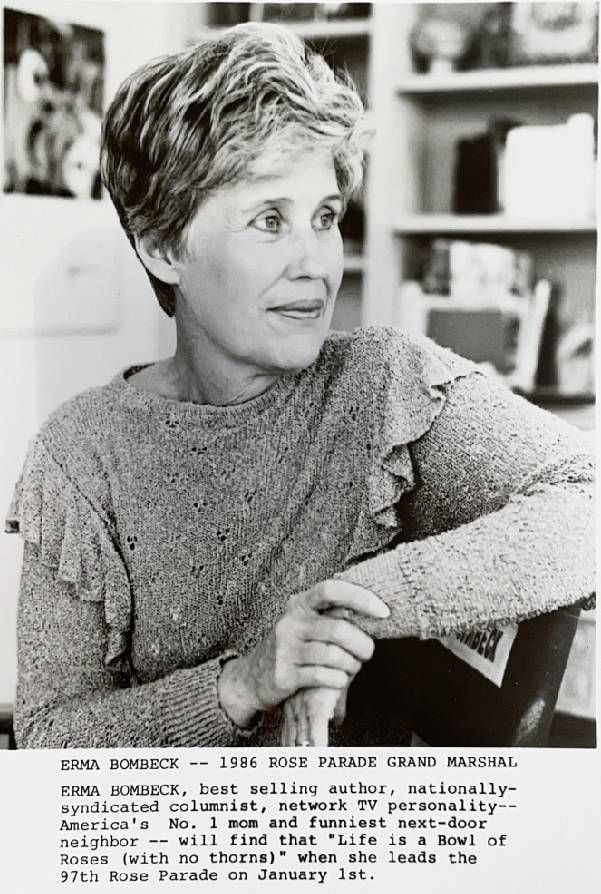 "At Wit's End" was Erma's pithy, brutally honest, thrice-weekly column. Erma also wrote many "New York Times" bestselling books, including "I Lost Everything in the Post-Natal Depression" and "The Grass is Always Greener Over the Septic Tank," and she was a twice-weekly regular on "Good Morning America" for 11 years.
Bombeck died in 1996 after complications from a kidney transplant. The Bombeck family — Bill and children Betsy, Andy and Matt, met with Bill and Erma's alma mater, the University of Dayton, to discuss ways to preserve Erma's legacy.
Through the Erma Bombeck Collection and a named workshop, new generations benefit from the encouragement from Erma's UD teacher, Brother Tom Price. Without three words to Erma, there might be no legacy. Brother Price told Erma after reading am early composition, "You can write!" And so she did.
The Erma Bombeck Collection was conceived in 1999, but the promise went unfulfilled for over two decades. Finally, after Bill Bombeck died in 2018,  the children gathered all the magical pieces and made the transfer to UD possible.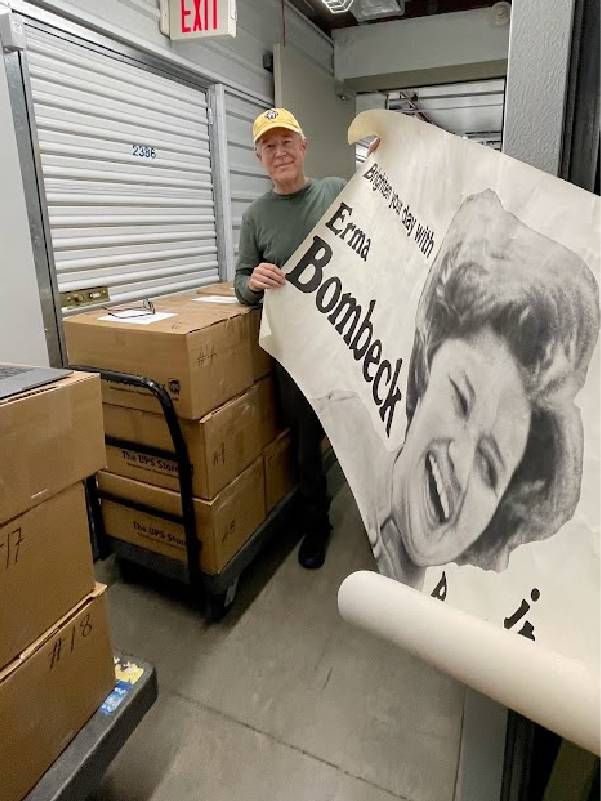 Son Matt, the youngest of the three children, explained, "The University of Dayton spoke with my mom and dad when my mom was still alive about leaving her Collection to UD. However, it wasn't until my dad passed away that we identified the items UD would want and sent them to Dayton from Phoenix."
"Purchasing for the entire family was the most important thing I had to do. In 1969, a man walked on the moon. Big deal! That same year I found a pair of gym shoes that would make my son jump higher than a basketball hoop.
A birth-control pill was perfected that would make an impact on the entire population of the world. Hosanna! I discovered a little man for my toilet bowl that cleaned as it flushed.″ (From "Aunt Erma's Cope Book,″ 1979.)
Matt, a semi-retired writer who lives with his family in Los Angeles, explained that his mom wasn't much of a saver. Still, her assistant, Norma Born, with the encouragement of Bill, kept and organized items by category.
"Mom's career was mostly pre-digital, so we had to track down and find many of her TV appearances and recordings," Matt added.
Matt and his wife, Jackie, spent a week in Phoenix, where his parents had lived, and packed up the Collection to send to Ohio. In 2021, Erma's work arrived at the University in Dayton in 78 UPS boxes.
"I don't think my mom had any idea that her career would take off as it did," Matt said. "From the early 60s (and before that as a writer for the Dayton Journal-Herald), her career was a slow build, a column of her own, a syndication deal, more papers, a book, GMA, all for years."
A Prolific Columnist
For Matt, the most important part of the Collection is Erma's "At Wit's End" columns and there are thousands of them. "Mom wrote a column three times a week for about 30 years, never missing a deadline, in over 900 papers. It's pretty impressive," he said.
Erma corresponded with many celebrity friends, including fellow columnist Art Buchwald, and the Collection features several letters.
Buchwald reviewed "If Life's a Bowl of Cherries" in the San Francisco Examiner in 1978. "When I mention Erma to people, they always ask me what she is like …Think of Rita Hayworth in her prime, then imagine Elizabeth Taylor in "Cat on a Hot Tin Roof." Combine the two pictures with the voice of Julie Andrews and the regal walk of Princess Grace of Monaco. That's what Erma is really like." If only we knew how Erma described her friend, a short, stogie-smoking, bespectacled columnist.
Matt shared that his favorite letter was from Paul Newman in which he suggested that Erma join him to eat pork rinds.
A note from Abigail van Buren, "Dear Abby," after a newspaper put Erma's picture in Abby's column, said, "Dear Erma, Will you get your face out of my column? Or should I get my column out of your face? Love you, Abby."
Matt shared that his favorite letter was from from Paul Newman in which he suggested that Erma join him to eat pork rinds. They didn't.
In one of the "Good Morning America" appearances in the Collection, Erma shopped with a friend on Rodeo Drive in Beverly Hills. The classic bit shows Erma with real-life pal Phyllis Diller, who is dressed in a black nun's habit to avoid recognition. Erma is hilarious as Diller's foil, her whip-smart barbs coming right back at the loudly laughing comedian.
Erma's Writing in the Classroom
The Collection holds multiple scraps of paper, including an airline napkin and the back of drafts on which Erma wrote ideas. Most of her original book manuscripts are included in the Collection. In addition, visitors view her beige IBM Selectric typewriter, familiar to anyone who lived before Macintosh changed the world.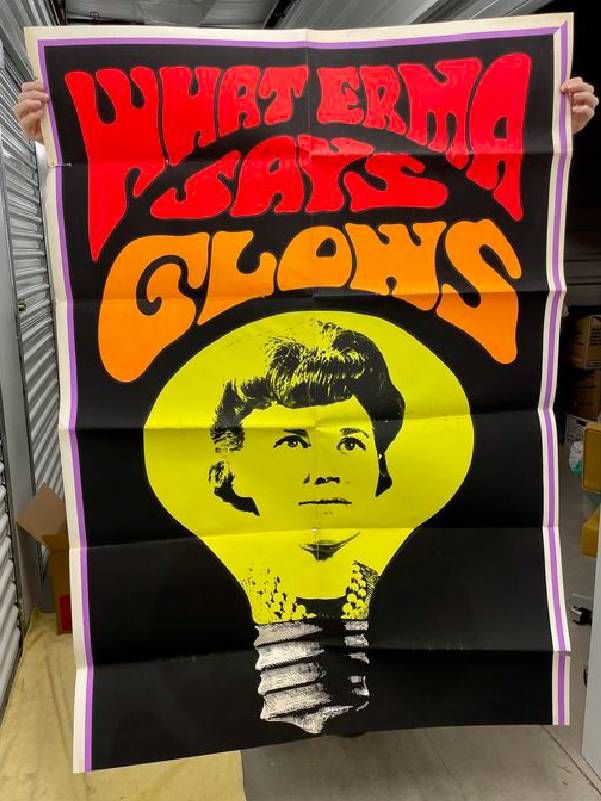 UD archivist Kristina Schulz supervised the process of 121 linear feet of material with the help of Katie Jarrell, a processing archivist, and had frequent conversations with Matt.
"We (UD) have worked to integrate using primary sources into the undergraduate curriculum for the past four to five years," said Schulz. She believes that the use of primary source matter encourages critical thinking. For example, a UD history seminar recently used pieces from the Collection that explored the feminist movement.
While the Collection is now accessible, full displays will be ready by the spring 2024 Erma Bombeck Writers' Workshop, said Schulz. "The new exhibit will be held at the Roesch Library and will expand on the 2022 exhibit," she added.
"Friends are "annuals" that need seasonal nurturing to bear blossoms. Family is a "perennial" that comes up year after year, enduring the droughts of absence and neglect. There's a place in the garden for both of them." (From "Family —The Ties that Bind…and Gag!")
The Loyal Ermites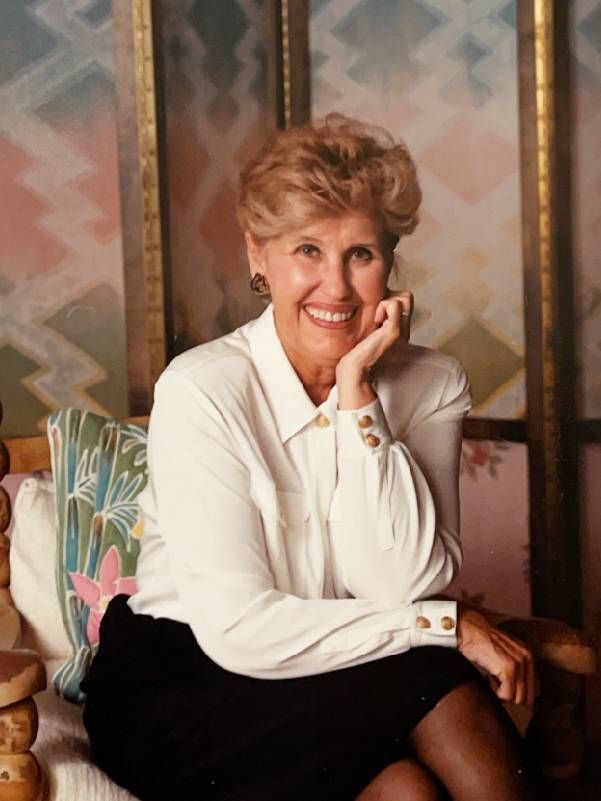 In 2000, the first Erma Bombeck Writers' Workshop drew writers, readers and Erma fans to the "Dayton Riviera," has continued every other year, and is often a sell-out. The faculty is a mix of nationally known comedians and authors, with many specialists in specific writing genres and craft. Tradition dictates first-timers wear an Erma Virgin button, and I've worn a Dollar Store tiara. Colleagues sometimes color their hair in pastels or wear feather boas. And there's lots of laughter. And cake, another Erma favorite.
Participants form deep bonds born out of allegiance to Erma and fellow Ermites. With donor support, the workshop funds student scholarships and a humorist-in-residence program sponsored by comedy writer and novelist Anna Lefler. Dubbed A Hotel Room of One's Own, the workshop offers two weeks at the UD-campus adjacent Marriott, complete with room service, for an emerging humor writer.
Erma lived a life beyond that expressed in her work. She became involved in politics, particularly advocating for the passage of the ERA. The humorist could not have anticipated a time when facts were questioned and her papers used in college classes to develop critical thinking skills. Nor could Erma have imagined her work would influence thousands of writers moved by her ability to make a reader laugh and cry in the same piece.
As it should be, Erma gets the last word.
"I'm 49. The reason I volunteer my age so readily is that I look 53." (Dayton Journal-Herald)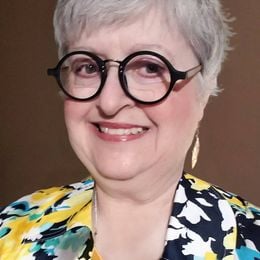 Amy McVay Abbott
is a retired healthcare executive who writes about health and aging, caregiving, disability, and occasionally the arts and history. She formerly wrote "A Healthy Way," syndicated by Senior Wire News Service.
Read More