Exercise Your Brain with Chess
Learning to play the game as an older adult can help you keep your mind sharp well into the second half of your life
I still remember how I confidently marched into a senior center on my first day as a volunteer teaching older adults how to play chess and then matching them with young people for a mutual-mentorship program I had just started. I felt supremely confident. I even had a grant. This was going to change the world. I was 18.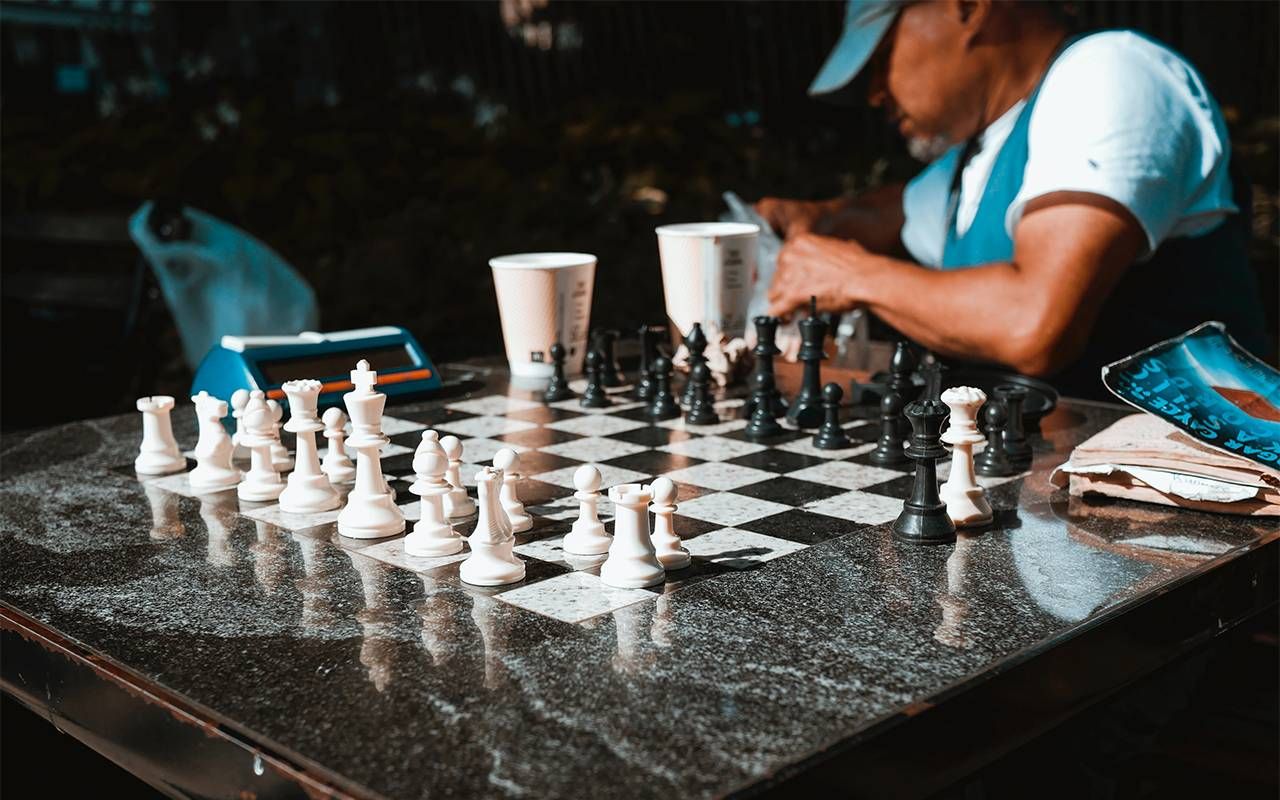 I placed the queens, rooks, bishops, knights, pawns and kings on the demonstration board. The half-circle of older students leaned forward to hear me try to talk over a Bingo game on the other side of the room.
"Thirty-two pieces might seem overwhelming; really there are just six," I began. "Four of them move almost exactly like each other, so that leaves two. Alright?"
At the time, I had been teaching for five years in the most expensive schools in New York City, but also some of the worst schools, as well as enormous Park Avenue apartments. While still a teenager, I considered myself a fairly seasoned teacher who made chess simple. Besides, these were adults — although, as I was about to discover, that didn't mean it would be an easy class.
Teacher's First Lesson
"So let's get started," I said. "The bishop —"
A woman with turquoise earrings and long dark hair raised her hand. "I don't know this!" she said.
"That's OK," I replied. "I haven't taught it to you yet."
But her fear was mirrored on everyone else's faces.
"We have to start somewhere, right?" I said, trying to sound encouraging. "It's perfect if that's the beginning. We're not going to learn everything now."
"But I want the king! I want him in my hand!"
"But I don't know any of it," the woman with the turquoise earrings said.
"Me either!" Another voice piped up.
"Well, I do," a man in denim said. "Let's get going."
Explaining Checkmate
I backtracked to the king who moves one square at a time. "Who knows what checkmate is?" I asked.
"Checkmate is when you take the king," said the man in denim.
"You never take the king," I replied. "You only trap it."
"What do you mean you never take the king?" he asked while standing up.
"The king is zero points because you never take him," I explained.
"So what do you get when you win?" the man in denim wanted to know.
"Nothing but the win."
"But I want the king!" he complained. "I want him in my hand!"
The room erupted. The Bingo group shouted. I packed up. We were done for the day.
New things can be scary. But learning new things is how our brains make new neuron connections and grow, especially as we age. Learning to play chess, regardless of your age, is a great way to keep your mind sharp well into the second half of your life.
The game's reputation as the domain of geniuses and eccentrics can intimidate want-to-be players. But not all chess players are like the reclusive world champion Bobby Fischer; most are ordinary folks who play for fun against people of comparable skills.
Below are six simple tips to help newbie players get over that intimation hump and into basic playing.
6 Chess Tips for Newbies
Tip 1: Start Small
Break things down. Learn how the pieces move, practice them one by one, then study checkmates and pawn games, which are played with only the weakest pieces on the board. Absorbing basic information a little bit at a time will not overwhelm you and will make it more likely your brain will retain it.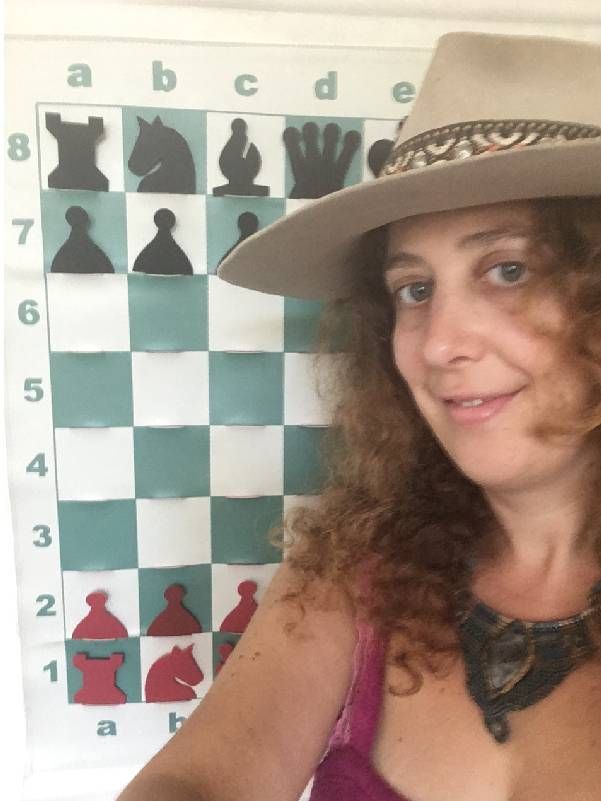 If you get confused, that's fine! Take a breath, go for a walk, drink a glass of water (or something stronger!) and when you return to the board you might see it differently. If you already know, start small by studying tactics and puzzles while also playing games.
There are some excellent online coaching programs on sites such as Lichess, which is free, and chess.com, which has a limited free option or paid subscription. I have videos for beginners at Chess with Sari; you can find more by searching Youtube for "chess."
Learning online isn't your thing? No problem! Find a chess-meetup or club in your area. If you can't find one, start one. Chess improves your memory, concentration and helps you make better decisions; it also offers opportunities for socializing.
Tip 2: Avoid Speed Chess
Speed chess is a version of the game played in five minutes or less and allows kings to be taken. Playing speed chess frequently can lead you to develop bad habits and makes your regular game sloppy.
Tip 3: Practice! Practice! Practice!
Learning chess is like learning a new language. It is essential to practice at least once a week. Start with tactic and checkmate puzzles. By breaking the game down into small pieces, you train your brain to focus and look. Then your brain develops the habit of looking at the whole board with all 32 pieces and finding tactics.
You can practice online at Chess.com or Lichess. Books are a good way to grasp basic strategies: I recommend beginners start with "202 Checkmates for Children." Ignore the word children — or embrace your inner child and dive in! (Full disclosure: I taught with one of the authors, Fred Wilson, for years and still use his books. This one is big, which makes it easier to read.)
Tip 4: Plan Your Opening
The opening is chess lingo for the beginning of the game, referring to the first 8-12 moves. Chess players learn "openings," which are a series of pre-existing moves you use to start your game. Most entail bringing your two center pawns, knights and bishops towards the center of the board. This is called "developing." You don't need to memorize your openings to play chess, but it helps. You also should learn how to "castle," which is the only chess move that allows players to move two pieces at one time and gets your king to safety.
Tip 5: Questions to Ask Before You Move
Where did my opponent just go?
What are they trying to do? Attack? Defend? Play positionally? (That is, play for small advantages in the positions of their pieces rather than directly attacking the king.)
Am I in danger?
Where do I want to go?
What am I trying to do?
Is it safe?
Tip 6: What Are Your Goals?
"I've been playing chess every night and then can't sleep," a 45-year-old emergency room doctor told me after finishing a lesson. "If I lose, I want to play until I win. If I win, someone out there's going to beat me."
An entrepreneur in his 60s lamented: "I can never be as good as I want, I'm too old," and then quit.
Yes, it's unusual to become a grandmaster at 50 but if that's your goal, go for it.
A talented 12-year-old girl cried at playtime, confessing between sobs: "I can't take the pressure."
When I was 12, I also buckled under the pressure and quit competitive chess. The next year, I was offered a chance to teach. My new relationship with chess began.
So, what are your goals? To become the best player in the world? Challenge yourself to learn something new? Keep in good mental shape? Play with your friends? Regardless of age, you can always get better if you apply yourself.
Yes, it's unusual to become a grandmaster at 50 but if that's your goal, go for it. For fun, consider reading chess master Jennifer Shahade's book "Chess Queens: The True Story of a Chess Champion and the Greatest Female Players of All Time."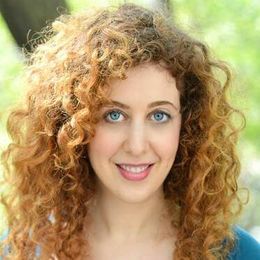 Sari Caine
A scholastic chess champion, Sari has taught chess in New York City schools since she was 13. She has written about chess for nbcnews.com, Wired, The Independent and Huffington Post. She posts chess lessons on her Youtube Channel. She's currently working on her memoir "Checkmating."
Read More