These Exhibit Portraits Honor the Visibility of Transgender Adults
Minneapolis Institute of Art hosts the first major museum exhibit by Jess T. Dugan
Clad in a crisp houndstooth jacket, braids piled atop her head and a bright pink scarf knotted at her throat, Andrea Jenkins cuts a charismatic figure in the large-scale photograph of her now on display at the Minneapolis Institute of Art (Mia).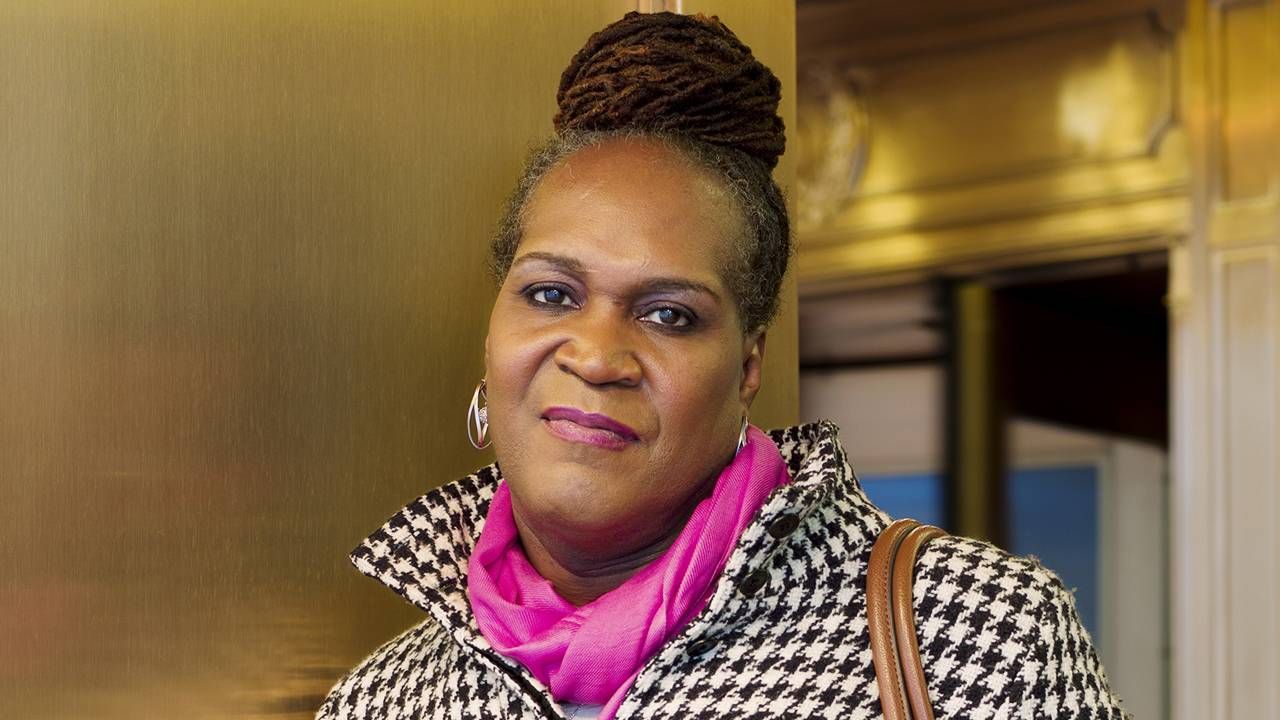 Stylish as she is, it's her direct gaze and bemused expression that captures the viewer's eye.
"I'd say that's a wise smile. The experienced face of a wise elder," said Jenkins, 59, who then chuckled at her own comment. "I've never referred to myself as an elder prior to this conversation."
When that picture was taken five years ago, Jenkins was contemplating public service.
She went on to make history when elected to the Minneapolis City Council in 2018, becoming the nation's first Black transgender elected official.
"Trans identity has been a reality since the beginning of time."
"It's critical that we're seen. We're here and we've always been here," she said. "We hear all the time now about young trans people but this is not a fad. Trans identity has been a reality since the beginning of time."
A Gap in Visibility
Jenkins is one of the eight older adults featured in portraits hanging in a gallery at Mia, as the century-old museum in Minnesota's largest city is known. The exhibit is also shown online.
Created by acclaimed photographer Jess T. Dugan, who uses the pronoun they, the exhibit is accompanied by narratives produced by their partner Vanessa Fabbre.
It's drawn from their 2018 book, "To Survive on this Shore: Photographs and Interviews with Transgender and Gender Nonconforming Older Adults."
The couple spent five years criss-crossing the country, collaborating to capture photographs and stories of 88 diverse transgender and gender nonconforming subjects between the ages of 50 and 90.
"I felt that it was important to focus on the older members of our community because their stories are important and are also at risk of being lost," Dugan said. "In many cases, transgender older adults (are) directly responsible for the progress around gender and sexuality that we benefit from today."
As a young person who came out at age 13, Dugan recalls, they didn't see images of "people who looked like me" in mainstream media back then.
"I felt that it was important to focus on the older members of our community because their stories are important..."
"I first discovered images of queer and gender expansive people in the pages of fine art photography books, and this discovery had a profound influence on me as both an artist and a queer person," Dugan said.
While such representation has become more common, Dugan concluded that there is a gap in the visibility of gender expansive people (when one's identity is broader than common definitions of gender or gender expression) in middle age and beyond.
"We heard from younger transgender people that they had never seen images of transgender older adults and they lacked a roadmap for what their life might look like as they aged," Dugan said.
Photographs as a Mirror to Reality
"Vision 2020: Jess T. Dugan" is the first solo display of the artist's work at a major metropolitan museum. Mia is in the midst of a yearlong exploration of contemporary photographic portraiture, and Dugan's work is pushing its boundaries.
"Photographs hold up a mirror to the reality we are living in. It's important to build on the collection with artists whose experiences have not been represented," said Casey Riley, who curated the exhibit as Mia's head of the Department of Photography and New Media.
"I've followed Jess' work for a while. When I first encountered it, I was incredibly moved. I thought, I've never seen portraits like this. They show a more generous and elastic understanding of humans than I'd seen. Looking at them, I wanted to know more," noted Riley.
"They show a more generous and elastic understanding of humans than I'd seen."
At any other time, Riley imagines that the museum would have staged discussions, forums and community conversations about gender, identity and aging. But current safety concerns surrounding COVID-19 have thwarted such traditional outreach events.
The virus will also limit the number of visitors who will see Dugan's portrait series in person.
Like other cultural institutions, Mia has imposed pandemic limits on the number of visitors permitted inside at any one time and has experienced a subsequent drop in attendance. Last year from July through September, the museum averaged some 2,400 daily visitors; it fell to 500 in the same time period in 2020.
"That's the disappointment and frustration of this moment. We were intentional about building a dynamic website that people can click through to see the pictures and read the stories," Riley said. "In this moment of great loneliness, we can offer an opportunity to view the tenacity of people who are true to themselves. It's relevant and inspiring."
"I've Always Been an Activist"
As the national conversation about inclusion and diversity has gained urgency, Riley believes Dugan's work is more relevant today than it was when Mia began planning the exhibit months ago.
That includes Andrea Jenkins' portrait. The councilwoman's profile heightened in a way Riley couldn't have imagined. She represents the part of Minneapolis where George Floyd died. The Black man was filmed gasping desperately for breath beneath the knee of a white police officer, a searing incident that sparked protests that spread around the globe.
As a city leader, Jenkins is now a fixture in the community, working for change, and an outspoken advocate for racial and gender equity in her frequent media appearances.
"Queer and trans women of color have been targeted and subjected to violence but are also leading the movement," she said. "I've always been an activist, seeking justice, acceptance and visibility."
Vision 2020: Jess T. Dugan will remain on display at Mia's Perlman Photography Gallery through March 7, 2021.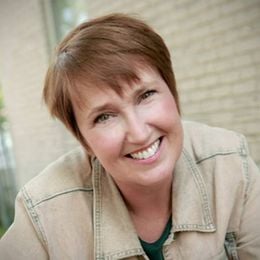 Kevyn Burger
is a freelance feature writer and broadcast producer.  She was named a 2018 Journalist in Aging Fellow and a 2020 Continuing Fellow by the Gerontological Society of America. Based in Minneapolis, Kevyn is the mother of three young adults and one rescue terrier.
Read More