An Exploration of Ethical Non-Monogamy
Defining the terms and risks that come with unconventional relationships
Chris Deaton and Elisha Thompson have been together over a dozen years and share a home lined with photos of family and friends in the college town of Tempe, Ariz., where they both work at Arizona State University. Both are graduate students and volunteer for causes they're passionate about.
As they schedule their busy lives, they make sure to keep space available for Thompson's husband of over 20 years, as she sees him most often for Wednesday lunch and Sunday dinner.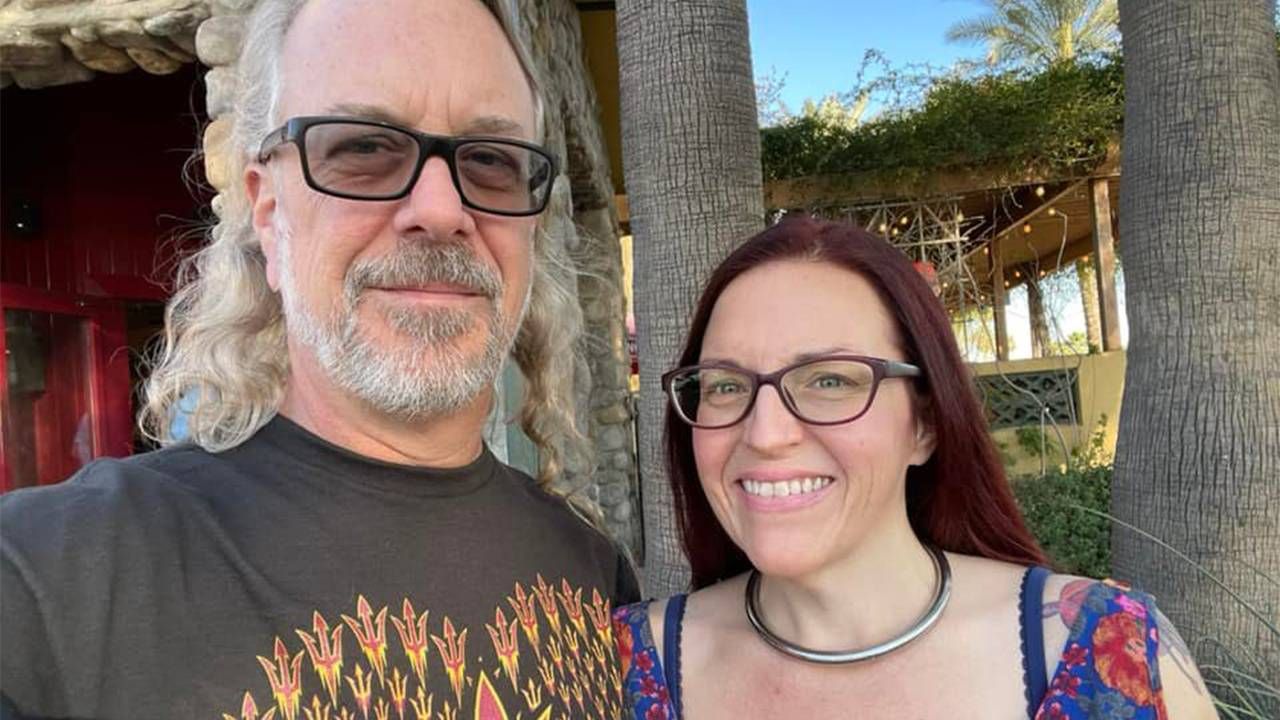 As Thompson's primary partner in their polyamorous relationship, Deaton isn't close friends with Thompson's husband, but they are amicable — making sure to circle each other respectfully so that Thompson can include both men in her life. It's an untraditional set up, but one that works for them and a growing number of people who are embracing polyamory and other forms of ethical non-monogamy.
What is Ethical Non-Monogamy?
Deaton and Thompson identify as polyamorous, which is a relationship style where participants can engage in multiple romantic or sexual relationships with the consent and knowledge of those involved. What this looks like in day-to-day life varies. It is one of multiple relationship practices under the umbrella term of ethical non-monogamy (ENM).
"So for me, the 'why' behind polyamory is that it is possible to love more than one person and relationships don't all have to look the same."
"Honestly, for me, polyamory just happened," Thompson explains about her journey. "I fell in love with someone after I was married. I also still loved my husband, and it did not feel honorable for me to just walk away from that relationship just because it no longer looked like it did when we got married. So for me, the 'why' behind polyamory is that it is possible to love more than one person and relationships don't all have to look the same."
As a broad term, ENM covers a wide array of open relationship dynamics. The common denominator is consent — all parties involved know and fully consent to the open nature of the relationships. It is estimated that one fifth of the population has participated in an ENM relationship at some point in their lives.
Deaton and Thompson share that their lives have been changed for the better because of their journey into polyamory. Both advocates for education, the two founded their own nonprofit organization called Truly Beloved, which is dedicated to the education and support of a sex positive lifestyle.
Under the Truly Beloved banner they regularly teach classes and facilitate both virtual and in-person discussion groups centered on non-monogamy.
"For most folks, I believe non-monogamy offers an opportunity to live a different lifestyle that aligns more with how their hearts feel rather than what society has said is deemed appropriate," Deaton says.
Ethical Non-Monogamy Terminology
While ENM is a term that encompasses a wide variety of practices, some forms of ethically non-monogamous relationships include:
Polyamory: Polyamory focuses on maintaining multiple relationships with everyone's consent and knowledge. Within these relationship styles, there can be:
Solo polyamory: Where someone maintains multiple relationships but not necessarily traditional relationship milestones like living together, joint bank accounts, and others.
Hierarchical polyamory: Where those involved have a hierarchy of primary and secondary partners, and often establish rules to go with the order.
Non-hierarchical polyamory: Where there is no stated order or "main couple."
Swinging: When an established couple has sex with other couples.
Open Relationships: Where couples are open to other romantic or sexual partners.
Polyfidelity: A group of partners where everyone is equal in the group relationship, and no one establishes relationships outside of the group.
Relationship Anarchy: An approach to relationships that often has few established rules or expectations other than the ones agreed upon by the people in the relationships.
ENM After a Life of Monogamy
For those who are interested in ENM in their later years, Deaton has some words of wisdom. "Ask yourself why and figure out what exactly appeals to you and what you are looking for on this journey," he says. "Read a few books, ask people that participate some questions. Develop some boundaries related to personal physical and emotional safety — it is nice to have some guardrails when first exploring a new world."
"Then I always tell people to ask themselves, 'If you were looking to date, would you date you? If not, why?' In my experience, most of the work needed by people looking to get into non-monogamy is the deconstructing and removing of past ideals and norms and learning to look at intimate relationships in a new light," he adds.
Deaton's go-to book list for those curious about ENM and polyamory include: "Polysecure," "More Than Two," "The Four Agreements," "Emotional Intelligence 2.0," "The Jealousy Handbook," "Life on the Swingset", "Open," and "Opening Up."
"Polyamory is hard and requires vulnerability, complete honesty and compromise."
Susan Wright is the founder of the National Coalition for Sexual Freedom (NCSF), a national nonprofit organization that advocates for the equal rights for consenting adults who engage in alternative sexual and relationship expressions. She has identified as non-monogamous for decades.
"Local polyamory meetups seem to be the most common way to get access to community events and socials," she says. "Go slow and start talking about it. You have to be able to talk about it before you can do it. You can start exploring as a team, if that's more comfortable for you, and make agreements together, like a safe word you can use that is the signal to stop and step away to talk to each other."
Out of the Shadows, Not Out of the Woods
While ethical non-monogamy is becoming more common, it's not without its risks. 
"Polyamorous people are discriminated against because of their relationships. If it comes out at work, polyamorous people can be harassed or even sexually harassed, and yet the workplace will label the polyamorous person as the distraction when they're being treated badly," Wright says. "You can also have child custody issues due to the fact that family courts don't like it when multiple adults live together in a house with children, even though many multigenerational and extended families live together without being discriminated against."
She advises that anyone who experiences discrimination due to ethical non-monogamy contact the NCSF for a list of resources to help.
And, of course, entering an ethically non-monogamous relationship can bring up issues that need to be navigated within already established relationships.
"Polyamory is hard and requires vulnerability, complete honesty, and compromise," Thompson says. "I live with my day-to-day partner [Deaton] and spend time with my husband multiple times a week. That on top of work, writing, and other responsibilities means that I rarely get time alone to just relax and reflect. Having multiple partners means that your time is even more limited. I also often struggle with feeling guilty when I'm not available to do something with one of my partners."
She continues, "On the other side, I often struggle with jealousy too — just because I have two partners doesn't mean I'm immune to jealousy. It is all worth it, but it is something that everyone should consider before taking the leap into polyamory."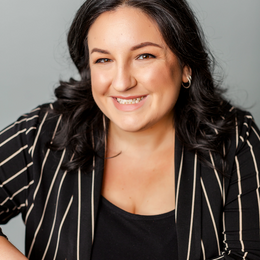 Michelle Talsma Everson
is a writer and editor from Phoenix, Arizona. She has written for a variety of media outlets and believes in the power of storytelling to shine a light on important topics that make an impact in people's lives. You can see her work at mteverson.com.
Read More