Facebook's New Job Search App: Useful, but Too Much Work
The social network's mega jobs board has some helpful features — and a serious flaw
Could you get your next job through a new Facebook app?
Recently, the Social Jobs Partnership — an initiative that includes Facebook, the U.S. Department of Labor, the National Association of Colleges and Employers, the DirectEmployers Association and the National Association of State Workforce Agencies — launched the Social Jobs app on Facebook for job hunters.
In truth, the Social Jobs Partnership isn't really an "app" in the conventional sense. It's actually a social networking jobs board, letting users search millions of openings from a central hub on Facebook's site.
My View of the Facebook Jobs App
I've just taken it for a test drive. Did I "like" the Social Jobs Partnership? Well, yes and no.
(MORE: The Right (and Wrong) Way to Use Job Boards)
The Social Jobs Partnership application pulls listings from five jobs sites: the Monster.com mega job board; Facebook's professional networking platform BranchOut and its recruiting platform, Work4Labs; social recruitment platform Jobvite; and DirectEmployers, a nonprofit consortium of global employers. You can search for jobs by industry, location, skills and whether the job is "veteran friendly." The app had nearly 2 million listings in mid-December.
While using Facebook as a tool in your job search arsenal might strike you as silly, the research suggests otherwise. In a June 2012 survey of 530 recruiters/employers by the National Association of Colleges and Employers, nearly half of respondents said they use Facebook in the hiring process; more than half reported they've increased their use of Facebook during the past year.
In theory, the idea of a single Facebook page with aggregated job postings struck me as a great concept: a one-stop shop where users can check on friends and job opportunities at the same time. I also liked the idea of easily sharing job postings on your Facebook newsfeed — a nifty networking feature that could prove valuable to you and your friends.
But I have to admit that I was ultimately unimpressed.
One Serious Flaw
Unlike true job aggregator sites, like Indeed.com or Simplyhired.com, that let you search listings from multiple sites simultaneously, Facebook's job board requires users to put their search requirements into each of its five partner sites one by one. I found this laborious process inefficient and frustrating.
My guess is that it won't take long for Facebook to work out the kinks and improve the functionality of the Social Jobs Partnership board. But for now, if you're looking for work, I prefer Indeed.com, LinkedIn.com and Simplyhired.com. Their job-search capabilities are far more powerful and efficient.
The App's Useful Features
That said, I was impressed by some other offerings from the Social Jobs Partnership, whose goal is to "facilitate employment for America's jobless through the use of social networks." The partnership isn't just using Facebook merely as a place to hunt for work. The Social Jobs Partnership also shares specialized content, webinars and information about employment programs and resources offered by government agencies.
So even if the Facebook jobs board isn't quite ready for prime time, I think you should integrate the site into your job search. Here are three easy ways:
1. "Like" Facebook's Social Jobs Partnership page. That will let you benefit from the partnership's free resources, which can be useful even if you're not looking for work at the moment. After all, you never know when you might want to switch jobs.
You can also share what you learn with others in your Facebook network. To get Social Jobs Partnership updates in your news feed automatically, go to Facebook.com/socialjobs and click on the thumbs-up icon.
2. Find and "like" employers of interest. This is a simple, but powerful way to grab the attention of a potential employer. According to a 2012 recruiting survey conducted by the Social Jobs Partnerships, a whopping 87 percent of recruiters said the No. 1 way to get on a company's radar is to "Like" their Facebook page.
Just remember to double-check your Facebook privacy settings and review your profile there, to restrict who can see your posts. You don't want your "digital dirt" to hurt your chances of getting hired.
3. Join groups of interest on Facebook. The social network lets you search for and become a member of job-hunting and industry-related groups. Once you're part of a group, add value by being an active contributor who shares resources, insights and news on a regular basis. Your usefulness might wind up being rewarded with a job offer.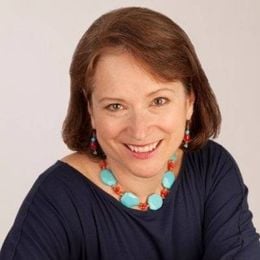 Nancy Collamer
, M.S., is a semi-retirement coach, speaker and author of Second-Act Careers: 50+ Ways to Profit From Your Passions During Semi-Retirement. You can now download her free workbook called 25 Ways to Help You Identify Your Ideal Second Act on her website at MyLifestyleCareer.com (and you'll also receive her free bi-monthly newsletter).
Read More