Famed Arts Organizations in Brooklyn and New York City Foster Creativity
BRIC Arts Media and The 92nd Street Y, New York nourish lifelong learners across the country
Before he retired from academia 14 years ago, Alfonso Siverls had no expertise in media. Now, at 76, he is a podcast producer, filmmaker, videographer and TV show host. Siverls credits his estimable array of skills to BRIC Arts Media in downtown Brooklyn, New York, which offers classes (many of them free) and presents events that focus on media education, contemporary visual and performing arts and civic action.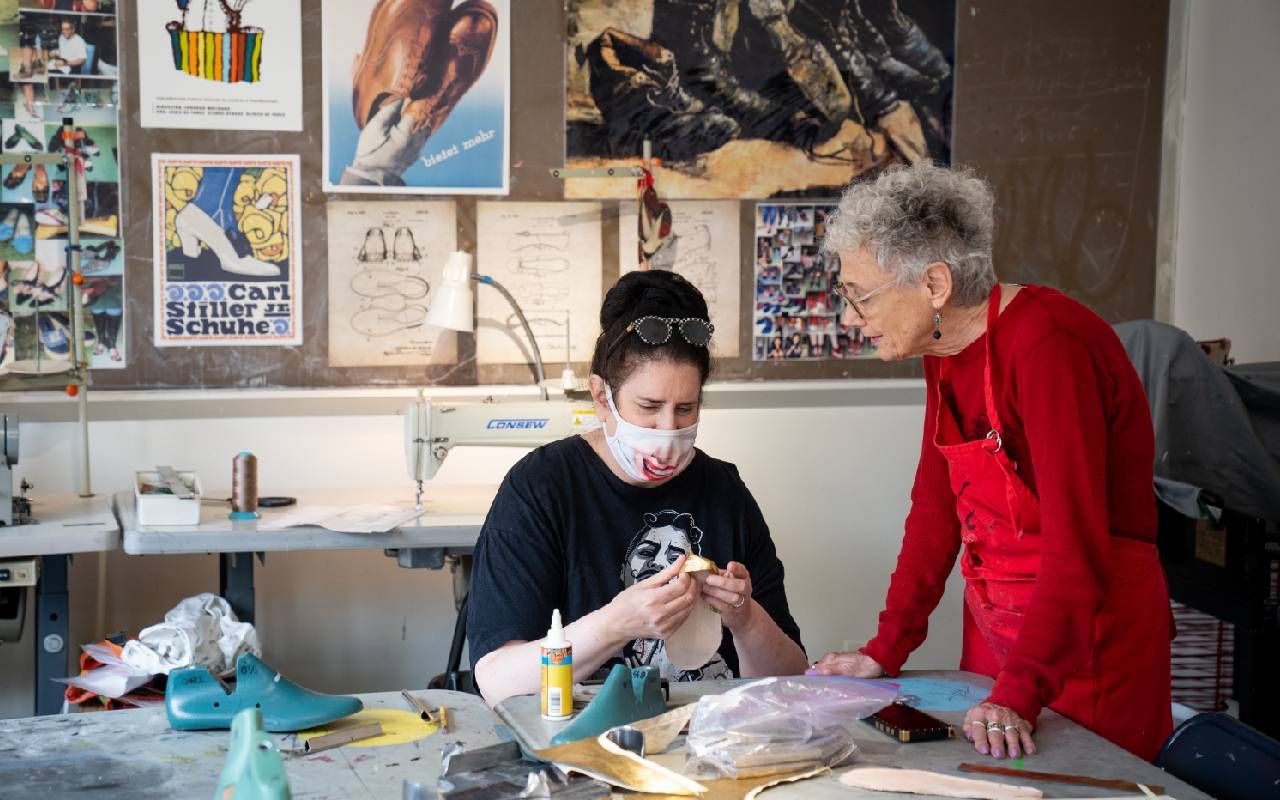 "As I was wondering what my next step might be after retiring, I heard an ad on the radio about a media orientation class at BRIC," said Siverls. "I went, and I was hooked. I was fascinated with all the opportunities to do new things, and over the years everything I learned triggered a creative aspect of myself that had been dormant."
"Sixty years ago, we used to buy albums together, and now we have a podcast."
Founded in 1979, today the nonprofit's main venue is BRIC House on Fulton Street, which houses a public media center, a contemporary art exhibition space, two performance spaces, a glass-walled TV studio and spaces for artists of all ages to work.
Each year, BRIC arts and media education programs and shows reach over 25,000 individuals. Residencies and fellowships are available, and the Youth Education department includes a network of artists who teach arts and media education in more than 35 public schools in New York City.
After Siverls took media classes at BRIC for two years, he began helping other students there with TV production. He started his own monthly TV show, "Second Saturday." He took classes in photography.
After he learned how to make a documentary, he made one on Arturo Alfonso Schomburg, the noted historian and chronicler of the Black experience whose name now graces a research library and archive repository in the New York Public Library system. "That was a fabulous experience," Siverls said.
Screen Writing, Documentary Filmmaking and More
When Siverls first heard about  classes in podcasting, he had no clear idea what that was. After learning everything BRIC had to teach on the topic, he started "Jazz, Just The Way We Like It," a weekly podcast series with his longtime friend Lawrence Williams. They play and discuss classic songs of the 1950s, 1960s and 1970s, and sometimes they talk about politics.
"Sixty years ago, we used to buy albums together," Siverls said, laughing, "and now we have a podcast."
On his website, Siverls describes his many projects — including the four books of poetry he has published — as "Working Towards What I Will Leave Behind." Though he credits BRIC for teaching him many of the skills he has learned, Siverls has additional words of praise in regard to the social interactions at the organization. "All the people, most of them younger than me, are fabulous," he said. "BRIC is a wonderful place, and learning there is a lot of fun."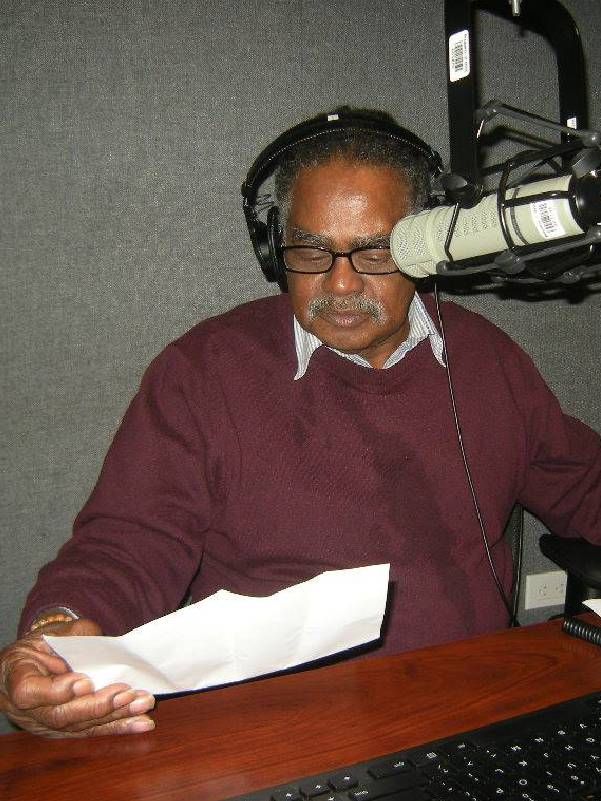 People from all over the world register for online classes at BRIC, said Skye MacLeod, senior director of media education. "That shows the international stature of Brooklyn. Though our community media education program primarily focuses on helping the Brooklyn community get their voices heard through our four public access TV channels, we also offer a large number of other classes."
MacLeod mentioned that the three-hour session in the fundamentals of screen writing is especially popular, and serves as a starting point for many people interested in filmmaking.
Older adults are big fans of the documentary filmmaking class. "They want to learn to document their lives, and they bring so much energy to our building, and so many amazing stories," he said. "We're all about honoring what they want to tell the world and helping them tell those stories."
The 92nd Street Y, New York Dates Back 149 Years
BRIC has collaborated on local programs from time to time with The 92nd Street Y, New York (92NY) on the Upper East Side of Manhattan, long considered one of the top community-based art centers in the U.S.
How long? Founded in 1874 as the Young Men's Hebrew Association, the nonprofit organization welcomes all and boasts patrons in all 50 states and some 200 other countries. Almost everybody who is (or was) anybody has performed (Yo-Yo Ma), read (James Baldwin), taught (Martha Graham) or exercised (Hank Greenberg) at 92NY — just check out this star-studded timeline for more famous names.
Last year, 92NY offered 3,723 classes, lectures and special events. Instructors teach everything from ballet to pickleball to music appreciation to silversmithing to dance for people with disabilities to quilting to self-defense to portrait painting to ukulele. Online sessions are available in abstract drawing, cooking, humor writing, paper marbling, Zumba and more, as are numerous art lectures, readings and musical programs.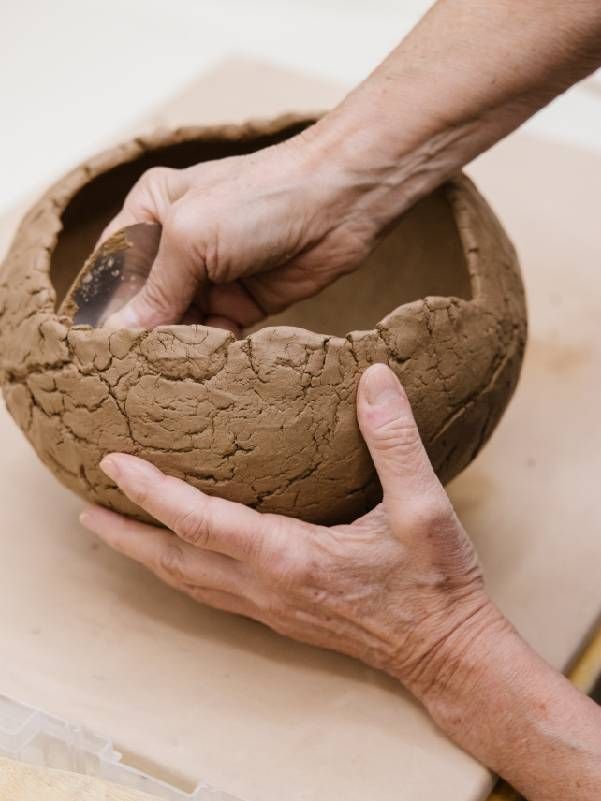 Emily Putterman-Handler, 56, teaches shoemaking, an in-person class. In her introductory class, students make a pair of mules. In the advanced class, they tackle oxfords, boots and more.
"People of all ages come to class," Putterman-Handler said. "Currently I have some software designers, engineers and people in finance, all taking the class because they want a different kind of challenge. I like to provide a nice atmosphere, and I put on soft music so the students can relax, work on their art and make friends."
Putterman-Handler was first drawn to shoemaking as a freshman at the Parsons School of Design, and she's been teaching the art for 35 years, with stints at the Fashion Institute of Technology, the Pratt Institute and other venues in New York.
Some former students have started their own shoe manufacturing businesses, Putterman-Handler said, and one made a pair of slippers that was part of a recent exhibition at the American Folk Art Museum that paid tribute to the work of Morris Hirshfield, a painter and shoe designer.
Guild Classes 'Beloved by Artisans'
"I'm taking a class now with a master miniature oil painter," Putterman-Handler said. "This place is one of the last places with old-time guild classes in jewelry making and painting taught by experts, and for that it's beloved by artisans."
The Art Center, part of the Gilda and Henry Block School of the Arts, includes the Ceramics Center, the Jewelry Center and the Fine Art & Design Center. The ceramics studios —  equipped with 25 electric potters' wheels, a gas reduction kiln and three electric kilns — is where Helen Chardack, 66, exercises her creativity three times a week.
"You make friends here, we help each other, and it's a wonderful community."
Chardack's latest project is a series of neolithic tools. "I throw a closed form and then alter it, because I don't want it to look like an old stone tool," she said. "Some are super smooth in my hand and others are faceted. Right now I'm figuring out a way to turn them fluorescent. This is all about creativity and self-expression." 
The social aspects also appeal to Chardack, who has worked in the ceramics studios for about 20 years. (Maybe you saw her in a segment on happiness that aired Jan. 8 on "CBS Sunday Morning.") "You make friends here, we help each other, and it's a wonderful community," she said. "That's really satisfying."
Patricia Corrigan
is a professional journalist, with decades of experience as a reporter and columnist at a metropolitan daily newspaper, and also a book author. She has written for Next Avenue since February 2015. Read more from Patricia at latetothehaight.blogspot.com.
Read More