An Heirloom Sweater for the Generations
The writer tells of the joy of passing along a baby sweater, made by her mother, to her first great-grandchild
Standing in line at the shipping company, my thoughts flashed back some 60 years. I could see a diminutive, handsome woman, a former flapper with wavy silver hair. It was my mother wearing her favorite black dress. When a clerk yelled, "Next," I snapped back to the moment and approached his window. He didn't look up as I slid my parcel through a slot. He didn't know the treasure inside.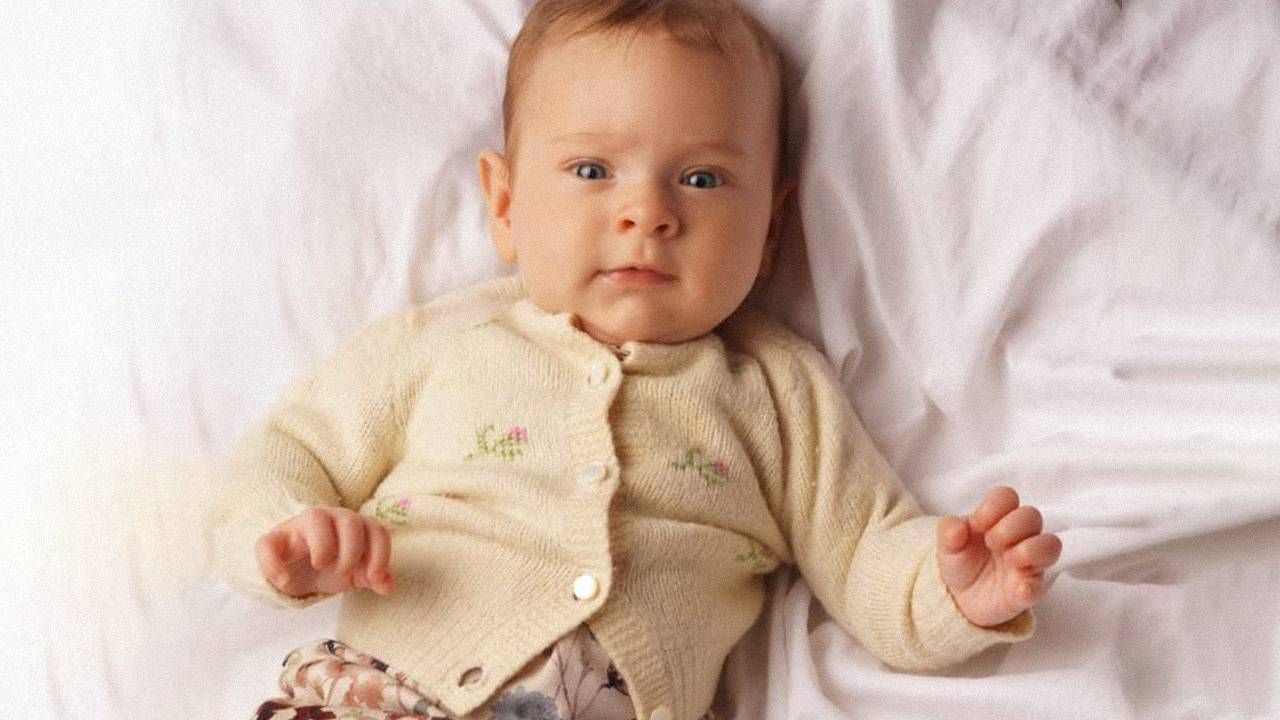 It was a handmade sweater from my mother — a gift for my first baby. A white knitted sweater sprinkled with pink rosebuds. It had been a complete surprise.
I knew her as a genius in our kitchen creating long-simmering, made-from-scratch vegetable soup, sticky cinnamon buns and airy lemon meringue pie. This diminutive superwoman won at the card game canasta, entertaining her friends with witty — often wicked — stories between each winning hand. I'd witnessed her gift as an expert saleswoman in a chic dress shop. But I'd never known her as a needlewoman.
Love Inside the Stitches
The surprise came when my first child, a wee girl, arrived three weeks early. My parents rushed from Philadelphia to visit the Cleveland home I shared with my husband. As I sat cradling my infant, my dad shouted proudly, "Look what your mother made for baby Nancy!"
He pulled off the ribbon and wrapping and pulled out the tiny garment from its tissue-paper nest. I heard my mom's voice whisper, "Do you like it?" 
This was a shy side of my mother that I'd never seen. This confident powerhouse seemed nervous that her best might not be good enough.
"I love it!" I shouted.
Her face lit up at my reaction. How had she learned to knit so secretly just to create this wondrous gift? I marveled at how much of her love was nestled inside each of her minuscule stitches. 
How had she learned to knit so secretly just to create this wondrous gift?
How many times had she made mistakes that she'd had to rip out and redo? How had she known that my firstborn would be a girl and fit in this delicate sweater with girly pink rosebuds that would dance across my girl's chest? Back then, we didn't know a baby's sex until, as the Italians say, we had "given them up to the light."
As I waited at the office window, I ached to shout through the plexiglass, "That's from my mother!" I was bursting to tell everybody, "My mother never knew how cherished her gift would be all of these years later."
Back then, my parents watched me dressing newborn Nancy, carefully turning her in my arms. Mom helped me pull the delicate sleeves around my child's tiny, restless fingers. As time zoomed by, it was bittersweet to see Nancy outgrow this gift from her grandmother.
I tenderly washed it with my own best woolens and knew just where to find it less than two years later when Jenny was born. Three years later, my third healthy daughter, Dora, was born, and she, too, wore the handmade treasure.
How lucky I was to see my mother watch her granddaughters grow up. She taught them to cook, play card games and beat me at Scrabble. I can still see her lying on our green couch, with her head nestled on my daughters' laps as they combed her soft hair.
Sending a Family Heirloom to Europe
Although my mother did not live long enough to know her great-grandchildren, nor see them in the treasured sweater, she left them a legacy of love, humor and wit. I couldn't keep my feelings in one more second.
"You know what's in here?" I blurted out to the shipping clerk — even though I could see he was busy and cranky and probably aching for his shift to be over. "I'm sending a family heirloom to my grandson in Europe. It's my mother's handknit sweater so he can give it to his child, my first great-grandchild!"
As soon as I'd said it, I felt embarrassed. Then a miraculous moment of tenderness broke through. During this shared time of stress, mask-wearing, and keeping our distance, he smiled. "Every day, I can't wait to get home. My wife and I are having our first any day now," he said.
My TMI turned out to be a link that connected two strangers.
Feeling uplifted, I paid the postage, wished him well and headed out to the subway. I had no idea what was to come.
"The travel restrictions are lifted! Can you come meet your great-grandbaby?"
As I walked toward my apartment, I heard my landline ringing. I pulled out my keys and rushed to let myself inside. Just as I turned the key, the ringing stopped.
The caller ID said it was my middle daughter, Jenny. My first thought was worry — yes, that's what we mothers do. I hit the button to call back. Jenny answered and I blurted out, "Is everything OK?"
"Yes, Mom," she said in that way offspring can do. "I called with good news," she said. "The travel restrictions are lifted! Can you come meet your great-grandbaby?"
"Yes!" I screamed. "I'll call back!"
In seconds, I was on a three-way call to my youngest and my oldest daughters. "Want to go meet your great-niece?" I asked.
My mother's exquisite handknit sweater with its dancing pink rosebuds arrived before us. It had traveled five generations, across two countries and survived a pandemic. My mask-wearing, double-vaccinated daughters and I arrived in Germany just in time to dress our precious Amaia in my mother's loving gift of long ago.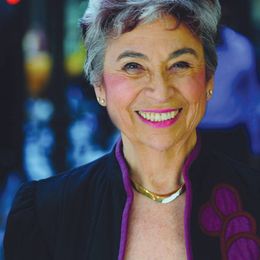 Sally Wendkos Olds


Sally Wendkos Olds, 87, who lives in New York City, is an award-winning author or co-author of eleven books and hundreds of articles that have appeared in major national magazines. Her first book was "The Complete Book of Breastfeeding," now in its 4th edition. She has been inspired by her three children, five grandchildren, and one great-granddaughter.
 
Read More