A Fascinating Look at the Enigma of Epilepsy
Damage after stroke is one cause, explains public TV documentary 'Seized'
Seized: Inside the Mystery of Epilepsy is a painfully fitting title for a new public television documentary that describes the unpredictable, unremitting hold epilepsy has on many of its sufferers.
The one-hour program has begun airing on select PBS stations across the country, and will continue through the summer. It is also available to watch online in its entirety here.
The show features intimate portraits of individuals with epilepsy and a look at some hope-inspiring research.
Epilepsy affects 3 million people in the United States — more than those with brain tumors, Parkinson's disease, multiple sclerosis and cerebral palsy combined, the program says. One in 26 people will be diagnosed with epilepsy in their lifetime.
It may begin in infancy, or it may strike later — with no warning.
"I see 30-year-olds coming in saying, 'How did this happen? I'm healthy, I'm 30 years old, I didn't hit my head, my MRI is normal. How did this happen?'" said Orrin Devinsky, M.D., of the NYU Langone Epilepsy Center. "And the answer is, it does. We often don't understand it, but it can affect anyone."
The incidence of epilepsy is higher in young children and older adults, according to the Epilepsy Foundation. Among the causes for older people: lasting damage from a stroke.
Keillor Taking Epilepsy Medications
Radio personality and author Garrison Keillor, 73, suffered a seizure over the Memorial Day weekend, his second in a year. It is unclear whether he has been diagnosed with epilepsy, but he told his fans that an MRI showed a "black hole" in his brain from a 2009 stroke. He said doctors have prescribed anti-convulsant medication.
"The way I conceive of seizures is that they are essentially a fire in the brain," Devinsky said, a burst of abnormal electrical activity.
Other causes, besides stroke, include injuries to the brain at birth, a brain injury or head trauma at any age, genetic abnormalities, or an infection in the brain. One fascinating portion of the program focuses on epilepsy among veterans, including a young man who served in combat in the war in Afghanistan and was thrown to the ground during an enemy missile blast.
About half of all veterans with combat-related head wounds will go on to develop epilepsy, the program says.
If you have no personal connection to epilepsy, the stories here may surprise you: seizures are not always marked by the stereotypical collapse and thrashing of limbs. Some are subtle, even unnoticeable, to the outside observer. A person suffering a seizure may not even realize what is happening; one man described smelling a "cold gasoline" smell, feeling nauseous and feeling as if he couldn't breathe just before a seizure.
Seizures can also be disorienting — so much so that a person may get lost or find themselves in a place where they don't remember going to.
Among new therapies being tried for epilepsy is cannabidiol, a type of medical marijuana.
Devinsky led a clinical trial in which a couple dozen patients were given the drug. Some of the patients became seizure-free. Others were unchanged.
"There is a chance that this really could be a breakthrough therapy for people with epilepsy," Devinsky said. "We don't know that yet, and we won't know it until randomized trials are done, but I do feel like, for one of the first times in my career, that we're at this point at which something incredible could be here."
Seized: Inside the Mystery of Epilepsy was produced by Partisan Pictures with producer/director Betsey Arledge, and present by Twin Cities PBS.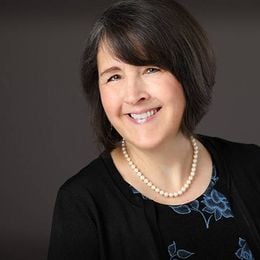 Emily Gurnon
is the former Senior Content Editor covering health and caregiving for Next Avenue. Her stories include a series of articles on guardianship abuse that was funded by the Journalists in Aging Fellows Program. She previously spent 20 years as an award-winning newspaper reporter in the San Francisco Bay Area and St. Paul. Reach her through her website.
Read More