FDA Hears Concerns About the Unregulated CBD Market
Among the issues: access for medical purposes, addiction and unknown risks
Chances are that you, as a patient or consumer, have become a marketing target for cannabis-product sellers. The cannabidiol — a derivative of cannabis also known as CBD — product market is exploding. And that's exactly why the Food and Drug Administration held its first-ever public hearing on the regulation of cannabis-derived products Friday, May 31.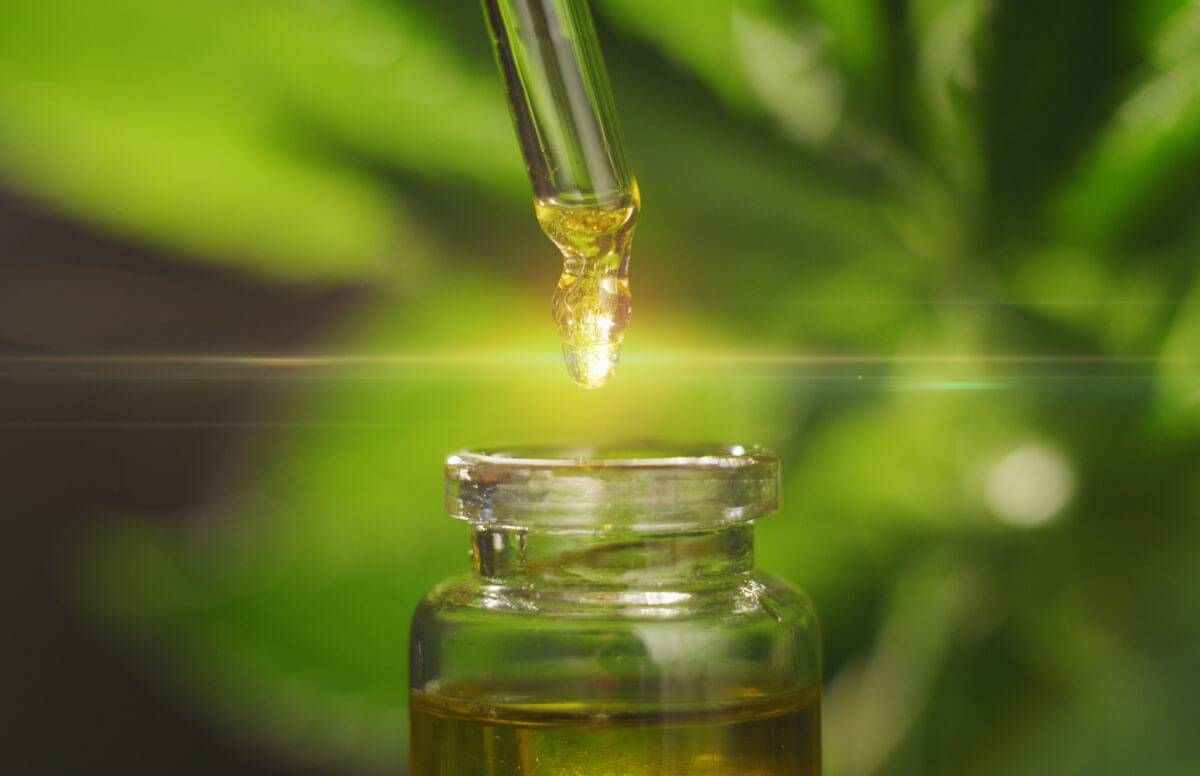 According to research, the market is anticipated to reach $20 billion in sales by 2024. From candies to cosmetics, CBD is expanding to new product categories. For example, Ben & Jerry's just announced its plan to launch a CBD-infused ice cream once CBD is legalized at the federal level. Currently, 47 states have legalized CBD for human use, according to Consumer Reports.
CBD products are being sold to youth, alongside older adults, offering multitudes of health remedies, pain relief and feel good vibes.
"Is cannabis good or bad? The answer is actually a little bit of both."
However, buyer beware. The CBD product market is unregulated, leaving patients and consumers vulnerable and at risk.
FDA's Public Hearing on CBD
At the FDA hearing — titled "Scientific Data and Information About Products Containing Cannabis or Cannabis-Derived Compounds" — on its Maryland campus, one by one, more than 100 speakers testified before a panel of the agency's officials. They ranged from health professionals to academics to consumer advocates. As you might imagine, they provided widely contrasting views about CBD's benefits and risks.
What most speakers agreed on: the need for federal CBD oversight for production quality, more testing and research and better product labeling and dosing guidance.
A Call for Regulatory Oversight
The FDA hearing's first speaker, Peter Pitts, president of the Center for Medicine in the Public Interest and a former FDA associate commissioner, set the theme. "The absence to date, of advanced regulatory thinking relative to CBD has resulted in a maelstrom of false claims and shoddy quality standards," Pitts said.
He called out "aggressive and misleading marketing campaigns" for CBD products, and urged, "It's time for the proponents of CBD, including many highly vocal patients, physicians, pharmacists, manufacturers and distributors, to become part of the solution.
"Quality must always trump corporate convenience," Pitts said, expressing the need for production quality oversight.
He also described a lack of a dosing schedule for CBD products. "When people are told to use CBD by physicians, pharmacists, friends or internet experts, they are not given any peer-reviewed guidelines on how they should take it or in what amounts — something that should never happen," Pitts said.
Concern About Cannabis Addiction
Elise Weerts, professor of psychiatry and behavioral sciences at the John Hopkins University School of Medicine, presented on behalf of the College on Problems of Drug Dependence, an international group of scientists that promotes research on addictive diseases and educates legislators about implications for public policy.
"We need science to inform policy. Is cannabis good or bad? The answer is actually a little bit of both. It can have medical benefits in some cases, and also have problematic use." Weerts said. "We're in a vacuum right now.
"Is cannabis addictive? Yes," Weerts continued. "There is a lot of data in scientific literature showing that thirty percent of regular users will come to have a cannabis use disorder and about three hundred thousand treatment admissions occur each year."
Weerts explained to the FDA panel that people seek treatment for problems with functioning, memory deficits, withdrawal and other reasons.
"Few patients that seek treatment are actually able to abstain; only about 20 percent. And treatment options are not that good," she said.
CBD Benefits for Epilepsy
Dr. Jacqueline French, chief medical officer of the Epilepsy Foundation and professor of neurology in the epilepsy program at the New York University School of Medicine, noted that CBD may be helpful for some of the roughly 3.4 million Americans who have epilepsy and seizures.
"Epilepsy, make no bones about it, is a serious and potentially life-threatening disease. And unfortunately, despite all of the therapies that are available right now, one-third of people with epilepsy do not have control of their seizures," French said.
"I think that I speak in a unique position because CBD, we've been told, is not a drug," she continued. "But we in the epilepsy community obviously know it is a drug and it is a lifesaving drug. It has been proven in randomized controlled trials of Epidiolex (a drug that contains CBD), that in high enough concentrations it can stop seizures. People who are in my community know that. They've heard that. They understand that. And they are looking for answers for their uncontrolled seizures."
French told the FDA panel that taking all CBD products off the market except for those with very low concentrations of CBD, as another speaker suggested, would be detrimental to many people with epilepsy.
"As much as I'm afraid of what we have now, I am more afraid as a representative of my community of losing it," French said. "CBD has been proven to be an effective treatment for the most severe forms of pediatric epilepsy, and I don't know that there's very many other circumstances where you have a drug that is life-saving as a medication and also available as a dietary supplement."
More CBD Research Is Needed
Speaking on behalf of the Alzheimer's Association, Dr. Keith Fargo, director of the organization's scientific programs and outreach efforts, said he believes more CBD research on Alzheimer's and dementia is necessary.
"Research findings to date have been inconclusive and contradictory," Fargo said. "Although the chemical components of cannabis have been studied in relationship to Alzheimer's and dementia, most of this research has been conducted on animal models, not in people."
He said cannabis is, essentially, an untested drug for use with people suffering from Alzheimer's disease and dementia.
"And like any untested drug, it cannot be responsibly recommended for human use. Only large randomized, controlled clinical trials can provide reliable evidence in efficacy in the drug for human use," Fargo said, adding that since no such trials have been conducted, the lack of evidence creates substantial risks for people with dementia using CBD for it, and their families.
Quality Oversight Needed
Older patients are among the vulnerable without regulatory oversight.
Michelle Peace, associate professor in the department of forensic sciences at Virginia Commonwealth University, told the FDA panel that consumers wishing to buy CBD products to relieve pain or manage seizures have no way of knowing exactly what they're getting.
"This is the case whether someone purchases from the internet or walks into a brick-and-mortar store," Peace said. "We have seen a rash of reports nationwide of people being poisoned from taking CBD products that they purchased. Just two weeks ago, we received two CBD samples from the family of a 79-year-old woman who was convinced to take CBD by her grandchildren to relieve pain for rheumatoid arthritis. After not hearing from her for a few days, they did a wellness check. They found her hallucinating and still trembling after days of her taking it."
Added Peace: "This unregulated industry with a high public demand and no requirements or oversight for quality, is at the edge of legality and is ample ground for nefarious activity."
The Way Forward: FDA Invites Comments
In a May 31 story about the FDA hearing, The New York Times described in detail how the FDA was advised to move forward on regulating the cannabis industry. Dr. Norman Sharpless, the FDA's acting commissioner of food and drugs, encouraged stakeholders to submit comments to the FDA's Docket, which is open until July 2.
"Docket comments will help inform the FDA as we consider the important policy options related to the regulation of products containing cannabis or cannabis-derived compounds," Sharpless said.