Feminist Leader Gloria Feldt Wants Women to Use Their Power
Her latest book, 'Intentioning,' offers her views on activism, along with nine essential leadership tools
When she was growing up in the tiny town of Stamford, Texas, Gloria Feldt, slightly self-conscious as the daughter of the town's only Jewish couple, wanted to conform.
After finding herself pregnant at fifteen, she married her high school sweetheart, moved with him to nearby Odessa where he got a job at a petrochemical plant, and had two other children; a third child was born shortly after Feldt's twentieth birthday.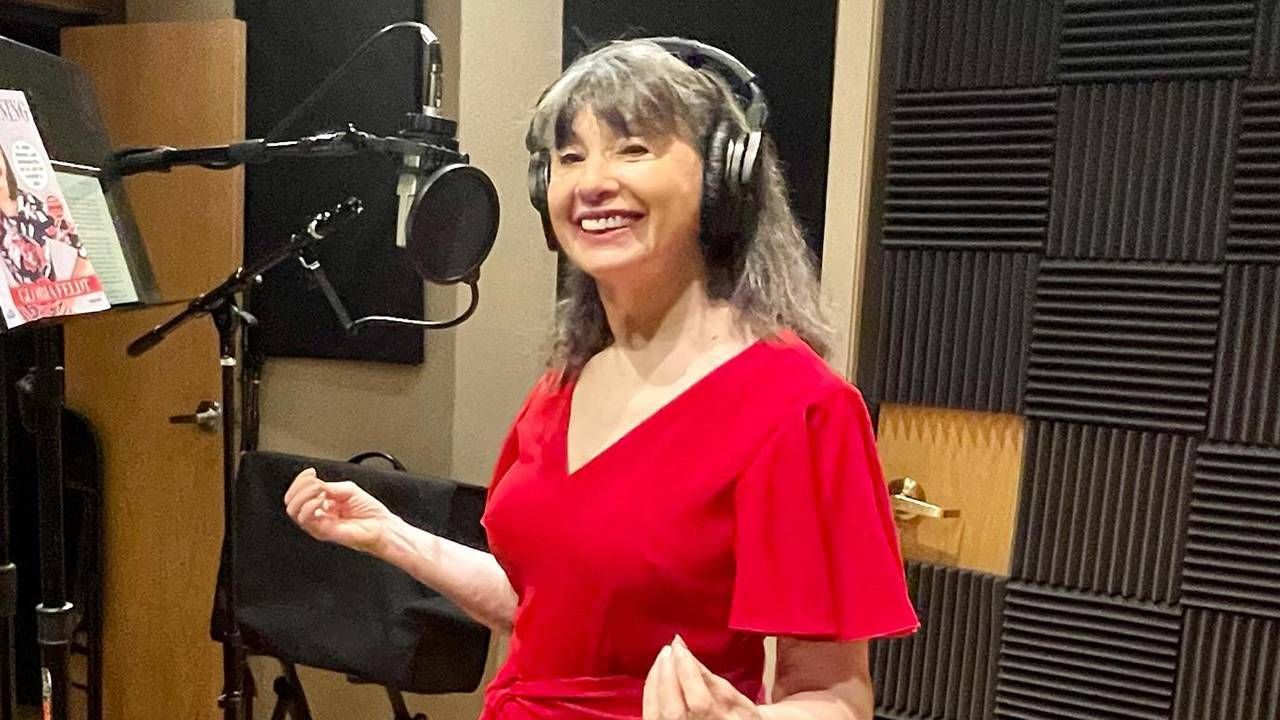 In a phone interview with Next Avenue, Feldt said, "I wanted to be like everyone else: [with] the boyfriend, the white picket fence."
Although the man she married "was a good guy," and they wound up spending 18 years together, her impetus had always been to hide what she believed to be true.
"Then I woke up. Part of it was maturity. Part of it was the change in culture: The Pill came out. Second-wave feminism was bubbling up," Feldt recalled. "I had started college when my third child was four months old, and the experience expanded my understanding of the world. I learned that people who worked together could change anything, even if they didn't have formal power of any sort."
"I learned that people who worked together could change anything, even if they didn't have formal power of any sort."
The lesson she learned about embracing her true activist identity, rather than hiding it for conformity's sake, became something she turned into "leadership tool number one" which she explains in her new book, "Intentioning: Sex, Power, Pandemics, and How Women Will Take the Lead for (Everyone's) Good."
That leadership tool? "Uncover yourself. What sets you apart is what gets you ahead, and the keys to your best future are already in your hands."
Vision, Courage and Action
In college, Feldt became active in the civil rights movement and began teaching at Head Start (a school readiness program for children from low-income families) which is where she learned about Planned Parenthood.
Following a four-year term as executive director of Planned Parenthood's West Texas affiliate, she was CEO of the Arizona chapter for 18 years.
In "Intentioning," her fifth book, the influential bestselling author and leadership expert who is 79 years old ("I'm proud of that") writes about a strategy she calls VCA – Vision, Courage, Action – which she actually developed 25 years ago during the time she was being recruited as Planned Parenthood's national president.
The recruitment phone call was memorable: it took place while Feldt was hiking in New Zealand, crossing the fabled Milford Track: 22 rickety wooden suspension bridges long. 
"Only one person could cross the first bridge at a time. People were lining up behind me. I was frozen. I realized I had to put my vision on the other side, to have the courage to do it – and then take action," she said. "To not look down -- just GO. It became a very important metaphor to me."
Feldt served as Planned Parenthood's national president from 1996 to 2005; her most consequential act was getting contraception covered by insurance.
When she left that position for the calmer life of a writer and thought leader, her research about, and her coaching of, women led her to "understand fully the incredible disparities in the way women and men were socialized around power," she said.
Her conclusion: "Women felt rightfully negative about the oppressive narrative of history, in which power was about war and fighting and scarce resources. I would tell women: 'You can think of power as a hammer – you can either break with it or build with it.'"
Through her experiences of coaching and offering workshops, Feldt explained, "I would say to women: 'There's really one big question: Once you know your power, how are you going to use it?' That's intentioning."
As she began writing her book called "Intentioning," Feldt decided she would build nine new leadership tools, including the aforementioned "uncover yourself" and "vision, courage, action."
Counterintuitive Leadership Goals
In order to develop these ideas, she began interviewing women in the year or so before the pandemic, which led to another discovery. "I realized that the context [of the book] also had to be the racial reckoning movement."
"We women have endured a great deal of implicit bias and micro-aggression in the workplace and in the culture."
In the book, Feldt has included a few leadership tools that might seem counterintuitive, such as "Modulate confidence," with its subhed: "Self-doubt can be good."
"There's been a whole industry formed around saying we need to teach women to be confident. I believe you need enough self-esteem not to be immobilized, but not too much more than that," she explained. "Because if you're totally confident, there's no impetus to get better; you may not have the humility you need to keep learning."
Feldt added, "I don't think I knew how to do any of the jobs I had until I had the job. I was a learner."
Another one of Feldt's nine leadership tools: "Be unreasonable." I asked her about the virtue and value of this skill.
She responded: "I love the George Bernard Shaw quote I used. 'The reasonable man adapts to the world. The unreasonable man expects the world to adapt to him. Therefore, all progress depends on the unreasonable man.' So, just insert 'woman' instead."
In Feldt's view, "Unpack implicit bias and turn it on its head" is one of the most important of her nine leadership sub-concepts in "Intentioning."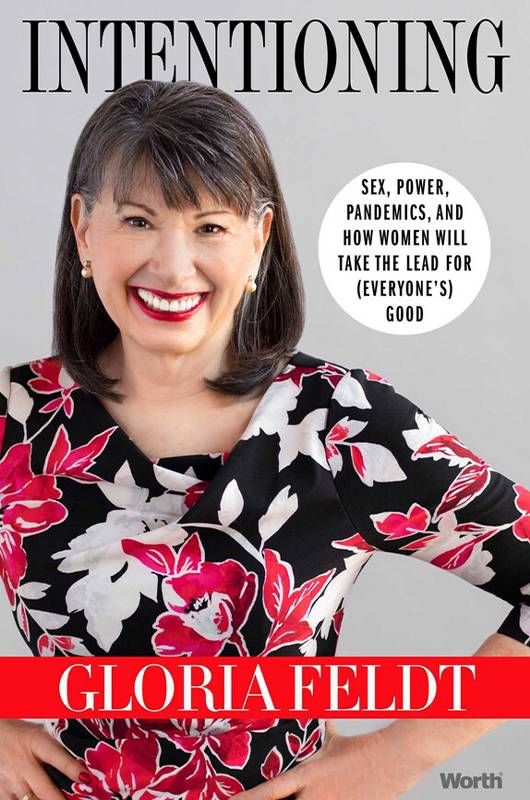 "We women have endured a great deal of implicit bias and micro-aggression in the workplace and in the culture. The cultural conditioning we've undergone has [led to why] countries run by women are typically more peaceful and have done a terrific job with the pandemic," she said.
She continued, "Women have been rewarded for considering other people. [Women] learn to read the room. You learn to work with more empathy and less ego than men. If we appreciate and nurture those characteristics, we can leverage that to achieve more parity in positions and pay and power."
Feldt notes that she starts the chapter on implicit bias with a quote from Amanda Gorman, the young Black poet who wrote a stirring poem for President Biden's inauguration in January 2021.
"She had a speech impediment growing up, which caused her to pay more attention to words," said Feldt.  "She attributes having become a poet– an amazing poet – to that fact. People with speech impediments are sometimes the object of bias, but she turned it into something that helped make her a super-power."
Feldt – whom her longtime friend, actress Kathleen Turner, calls "the clearest thinker and the most practical advocate of women's progress [and a] source of inspiration to me" – is currently busy doing readings, Zoom calls, and podcasts around "Intentioning."
She splits her time between Arizona and Manhattan, and is enjoying her fifteen grand- and step-grandchildren. And as her bio notes, "She makes a mean chili."
As she said to me: "Red or green – your choice."
Sheila Weller
is the author of eight critically acclaimed books, including three New York Times bestsellers including Girls Like Us: Carole King, Joni Mitchell, Carly Simon -- and the Journey of a Generation and her latest, Carrie Fisher: A Life on the Edge. She has won nine major awards for her magazine journalism.
Read More