Can the Fight Against Age Segregation Unite Us?
The CEOs of Encore.org and the Eisner Foundation explain how it could
Senator Ben Sasse, a 46-year-old, Harvard-educated, conservative Republican from Nebraska, and the late Maggie Kuhn, the progressive rabble-rouser and founder of the Gray Panthers movement to fight ageism, would have made quite an odd pair.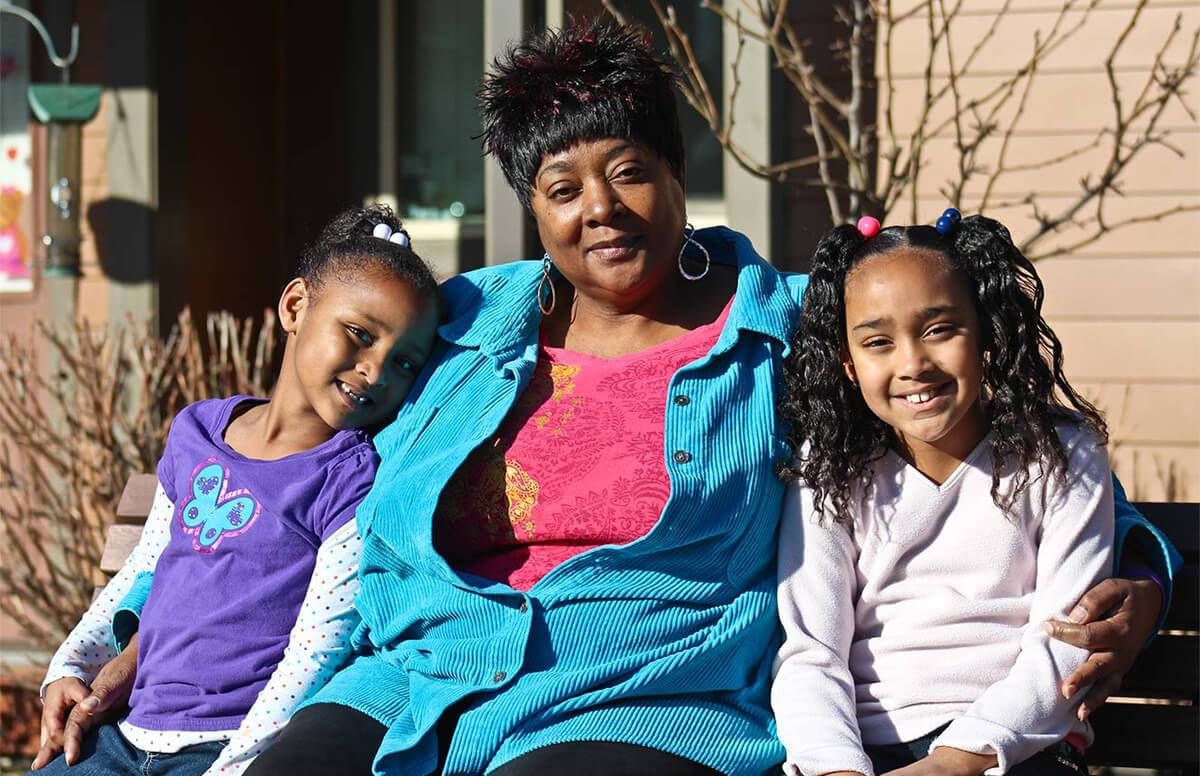 Taking inspiration from the Black Panthers, Kuhn fought hard to preserve and expand the very entitlements that Sasse and some other Republicans may soon put on the chopping block. On health care, they would have been at each other's throats.
The Evils of Age Segregation
But this unlikely couple would have seen eye to eye on one substantive issue that gets more and more important by the day: the evils of age segregation.
Kuhn lived in a multigenerational household in Philadelphia, sharing her large, ramshackle home with young people whom she inspired and mentored. "A healthy community," she said, "is one in which the elderly protect, care for, love and assist the younger ones to provide continuity and hope."
In his 2016 book, The Vanishing American Adult, Sasse argued that we need to banish age segregation, which in his view impoverishes the lives of old and young alike. In a chapter entitled "Flee Age Segregation," Sasse indicted "age-segregated ghettos" and their negative consequences for community, maturity, faith, wisdom and meaning.
Why Age Segregation Is Dangerous to Our Future
Age segregation today is rampant — and dangerous to our nation's health, economy and future.
At a time when many are sounding alarms about societal divisions and a coming budget war between "kids and canes," it's important to understand how we got here, how people feel about age segregation today and how innovative approaches are beginning to bring the generations together again.
Before the 20 century, America was a bastion of age integration. People of all ages worked together in the largely agrarian economy. They commonly lived together in multigenerational houses and worshiped in congregations comprised of members spanning the age spectrum. One-room schoolhouses educated students younger and older alike.
By the turn of the 20 century, with industrialization on the rise, Americans began reshuffling society in the quest for greater efficiency. Universal schooling put young people in educational settings that became factory-like and increasingly stratified by age. Workplaces began prying older people out of jobs, as mass retirement became the norm. Three-generation households were on the wane, as more and more young couples stretched to buy single-family homes in the suburbs and developers lured marginalized 60-somethings into retirement communities where children were banished, golf and shuffleboard ruled and those beyond midlife could pretend they were young again.
How We Shifted From Age Mixing to Age Stratified
The results? In a mere century, America was transformed from a model of age mixing into one of the world's most age-stratified places, depriving those at both ends of the lifespan from interacting with those outside their age cohort. The results have been predictably bad.
Experts report that both older and younger people today are facing epidemics of loneliness and social isolation — with serious implications for the nation's overall health.
Fed in no small part by rampant age segregation, ageism is an epidemic of its own. The absence of interaction between young and old (and those in the middle) surely contributes to prejudices on each side about the other and a fear of growing older.
Separation also leads to missed opportunities, including the chance for older people to find happiness and a sense of purpose and for young people to receive much needed social support and guidance as they navigate oftentimes confusing and stressful circumstances.
What Makes Older People Happier
The most significant longitudinal study of happiness in adult life, the Harvard Study of Adult Development, shows that older people who invest in, and connect with, younger generations are three times as likely to be happy as those who fail to do so. Meanwhile, longitudinal studies of young people growing up against the odds demonstrate that these children are far more likely to succeed if they have the support of caring adults.
Americans show a deep understanding of the benefits of bringing the generations together. New research from Generations United and the Eisner Foundation finds that nearly all Americans (94 percent) agree that older people have the skills to help address young people's needs and 89 percent believe young people have what it takes to help their elders.
Survey data also shows that Americans strongly embrace "shared sites" that pair younger generations with older ones in the same physical location. Nearly all Americans (92 percent) like the idea, but only 26 percent know where to find these places in their own communities.
How to Start Ending Age Segregation
So how do we begin to put an end to age segregation and bring the generations together for mutual benefit?
Turning the clock back 100 years isn't possible — or desirable. Instead we need to find new ways to do old things, to recapture the benefits of generational mixing in ways that fit our modern-family world.
The places to start are the very institutions most Americans spend the bulk of their time: housing, school and work. And we don't have to start from scratch. There are some powerful, experiments in age-integration that are working — at least on a small scale.
Housing That Mixes Older and Younger People
A new generation of social entrepreneurs has begun to create housing that mixes older and young people instead of separating them, efforts like the multigenerational community Bridge Meadows in Portland, Ore. and The Intergenerational School in Cleveland.
Others are reinventing community institutions by co-locating senior centers and preschools. And many organizations across the country are creating opportunities for older adults to mentor kids in schools and for kids to mentor older adults in areas like technology. So much more is possible  — and needed. But we must find the will.
Maggie Kuhn and Ben Sasse might have fought over specific policy measures and strategies to accomplish these changes, but they would have agreed on their fundamental importance and on the essential truth that young and old need each other. Now more than ever.