6 New Tips and Tools to Improve Your Finances
Gleanings from the world's largest financial content expo, FinCon
Who says you can't teach an older dog new tricks?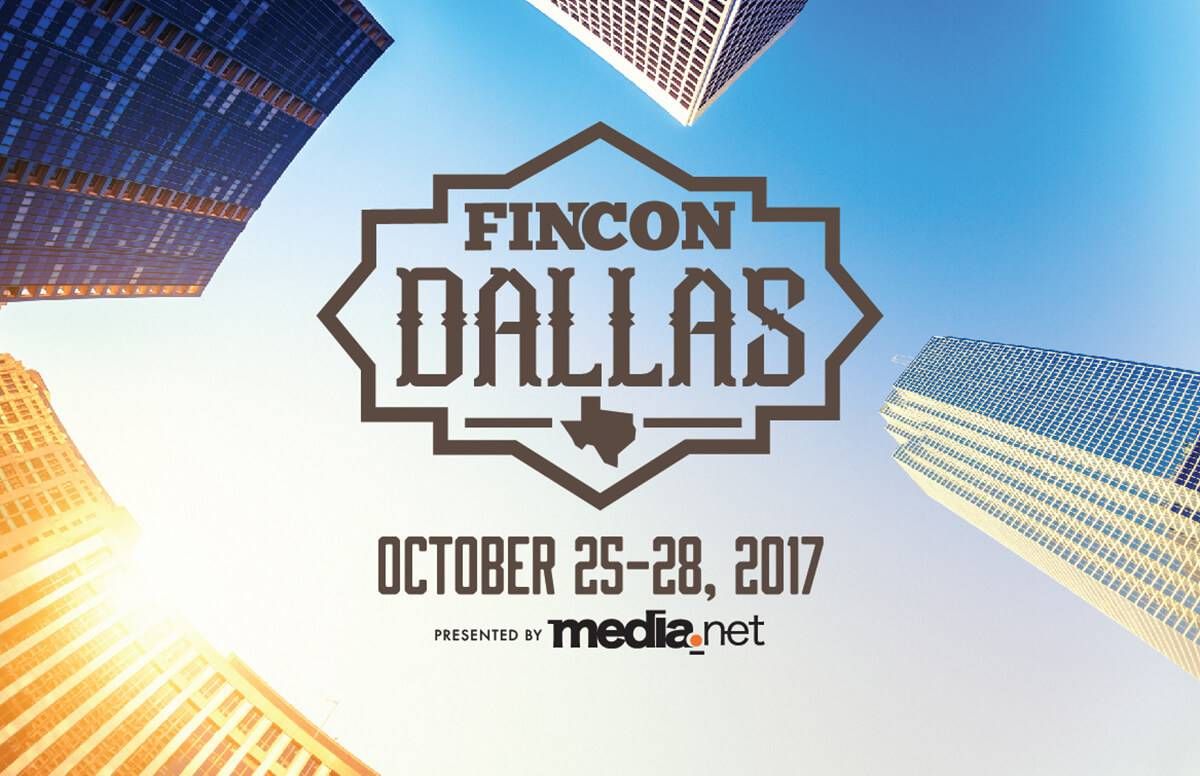 Last week, I attended FinCon, an annual gathering billed as the world's largest financial content expo, featuring bloggers, podcasters, influencers and innovators. The conference, held in Dallas this year, drew more than 1,700 participants, affectionately referred to on the FinCon site, as "an energetic community of money media nerds" ready and eager to connect and learn.
After covering personal finance for more than 30 years, I readily cop to the "money nerd" label, but I wasn't sure I'd learn a lot — especially since the conference was geared toward helping attendees grow their brands. As it turns out, however, FinCon delivered. Here are some of the most useful money tips I picked up and financial tools I heard about:
3 Timely Money Tips
Tax reform and online financial security were on the minds of FinConners, just as they are for many Americans. These suggestions struck me as particularly timely:
Take it to the max. Although tax-deductible contributions for 401(k)s appear safe for now, the debate about them makes it clear they could be vulnerable in the future. So, this is the time to sock away as much money as possible in your 401(k) as long you still can, advised Bobbi Rebell, author of How to Be a Financial Grown-Up.
Rather than set your retirement savings goal as a percentage of your salary and then bump it up as you earn more — the traditional advice — Rebell suggested increasing your annual contributions to hit the maximum dollar amount right now.
"If you find you can't afford to hit that mark, you can always work your way down," she said. But you can't count on the opportunity to save more being there for you in the future.
Leverage technology for protection. In the wake of the massive Equifax data breach, many consumers rushed to implement freezes and alerts with credit-reporting agencies to stop hackers from opening accounts in their name. But these steps won't tip you off to possible fraudulent activity in your existing savings, checking, investment and credit card accounts.
One service I heard about that helps fill this void: EverSafe, which monitors a broad range of financial accounts for unusual activity, then alerts the customer and his or her trusted advocates to possible fraud. (Price: from $7.49 a month for saving and credit card coverage to $19.99 a month for a more comprehensive plan that includes investment accounts and fraud resolution support). Co-founders Howard Tischler and Liz Loewy told me they saw a sharp increase in inquiries to their call center after the Equifax fiasco. Since Next Avenue last wrote about the company, EverSafe has expanded its services and added new alerts.
Loewy, who formerly ran the Elder Abuse Unit of the Manhattan District Attorney's office, also recommended two other tech services to help prevent problems with financial security online, especially for older people: Nomorobo, which helps stop automated, unwanted sales solicitations and this tool from Acxiom, which lets you opt out of marketing offers, online and through the mail.
Pick the right plastic if you run a small business. Reluctant to take on debt, many entrepreneurs opt for a business debit card over a credit card to pay for purchases related to their enterprise. That's a mistake, warned Gerri Detweiler, head of market education for the small business site Nav. Business debit cards are the only type of plastic not covered by federal laws limiting liability if they're used by someone fraudulently, Detweiler noted.
You can find smart choices for business credit cards on sites like Nerdwallet and ValuePenguin.
A New Way to Build Income
Company pensions these days are almost as antiquated a notion as shopping at Woolworth's or driving an Oldsmobile. But BluePrint Income, one of many tech innovators I learned about at FinCon, is looking to revive the concept with a new product it refers to as a personal pension.
Co-founded by a former U.S. Treasury official, Blueprint Income offers an income annuity with a fresh twist: You contribute on a monthly basis, similar to the way you save in a 401(k), to get a guaranteed stream of income month after month when you retire. BluePrint Income works only with insurers rated A or higher and pledges to provide "a moderate return similar to safe corporate bonds."
By contrast, with a traditional income annuity, you typically pay a large lump sum upfront. That's a deal breaker for many buyers — especially since you usually can't get your money back once you invest.
The lack of liquidity with income annuities has a silver lining, though: You won't get hit with the high fees and surrender charges typically associated with variable annuities and similar insurance products that do let you exit early or promise stock-market-like growth. "It's like two-in-one shampoo and conditioner," said Lauren Minches, Blueprint's head of product and marketing. "Trying to be too many things at once can dilute the effectiveness of what you're trying to accomplish."
How much monthly income can you get with Blueprint? Say, you're a 50-year-old woman who lives in New Jersey and plans to stop working at 70. If you save $500 a month to start with Blueprint, then increase that amount by 10 percent a year after year one, you should receive about $2,300 a month once you retire. The increases would come by redirecting some of the money currently being saved every month for retirement (the part earmarked for bonds or other fixed income investments) and/or later, perhaps a portion of money already saved in a rollover IRA.
If your circumstances change, you can change or stop your contributions at any point, Minches says, and the income you get at retirement simply will be adjusted accordingly.
2 Services to Help With Everyday Money Challenges
One of the highlights of FinCon: an annual competition to discover early-stage businesses offering a tech solution to common consumer challenges. This year's judges — Shannon Austin of the Center for Financial Services Innovation, J. Money (a pseudonym) of the blog Budgets Are Sexy and conference attendees awarded top honors to these services:
Take Command Health. Health care consumers need all the help they can get choosing an individual policy this year, given the shortened Affordable Care Act open enrollment period and limited assistance from the federal government to guide the decision. Competition runner-up Take Command Health reviews the doctors and prescriptions you use, along with other factors, via a Turbo Tax-like questionnaire, to suggest the best plans for you on and off the health care exchanges.
The basic service is free (the company is an insurance broker that makes money if you sign up for a plan through the site). There's also a membership service ($15/month for individuals, $25/month for families) that includes 24/7 access to an online doctor, medical bill negotiation and discounts on dental and vision services.
Birch Finance. The competition winner isn't the first app to help credit card holders maximize rewards. But it may be the best looking. Austin said it had a "gorgeous" interface that displays your spending patterns and missed rewards, as well as personalized suggestions about how you could do better with the cards you have in your wallet or a new one, based on info you upload about your bank and credit card accounts. (The service is free; the company makes money if you sign up for a recommended card through the site.)
But Birch Finance is more than just a pretty face. Austin was also impressed by its security features; the company doesn't hold onto personally identifiable information once it begins tracking your accounts.
One caveat: Birch can't yet tell you which card is best to use when you're shopping online. "Considering that's how so many of us do our shopping now, that's a big flaw," said Ismat Mangla, a senior writer for Experian (and a former colleague of mine at Money), who offered her own analysis of the FinTech winners here.
Even without the online component, though, when I tried out Birch, I learned I could have earned a few hundred dollars more in rewards last month alone by paying for purchases with different cards in my wallet. As far as new tricks go, this puppy thinks that's a pretty neat one.
Diane Harris
is an award-winning financial journalist and financial wellness advocate. She is the former editor-in-chief of Money magazine, the first woman to hold the top job, and covered virtually every aspect of personal finance during her 22 years there. She is writing a book on financial wellness and launching a related coaching and consulting business. Follow her on Twitter @dianeharris.
Read More