How to Find a Pet-Friendly Retirement Community
Locating one can be key to your happiness if you're an animal owner
If you're a pet owner and considering moving to a retirement community, you will have more options than in years past. Roughly 75 percent of for-profit senior living residences accept pets. But finding the right fit at a retirement community for you and your pet can take some digging.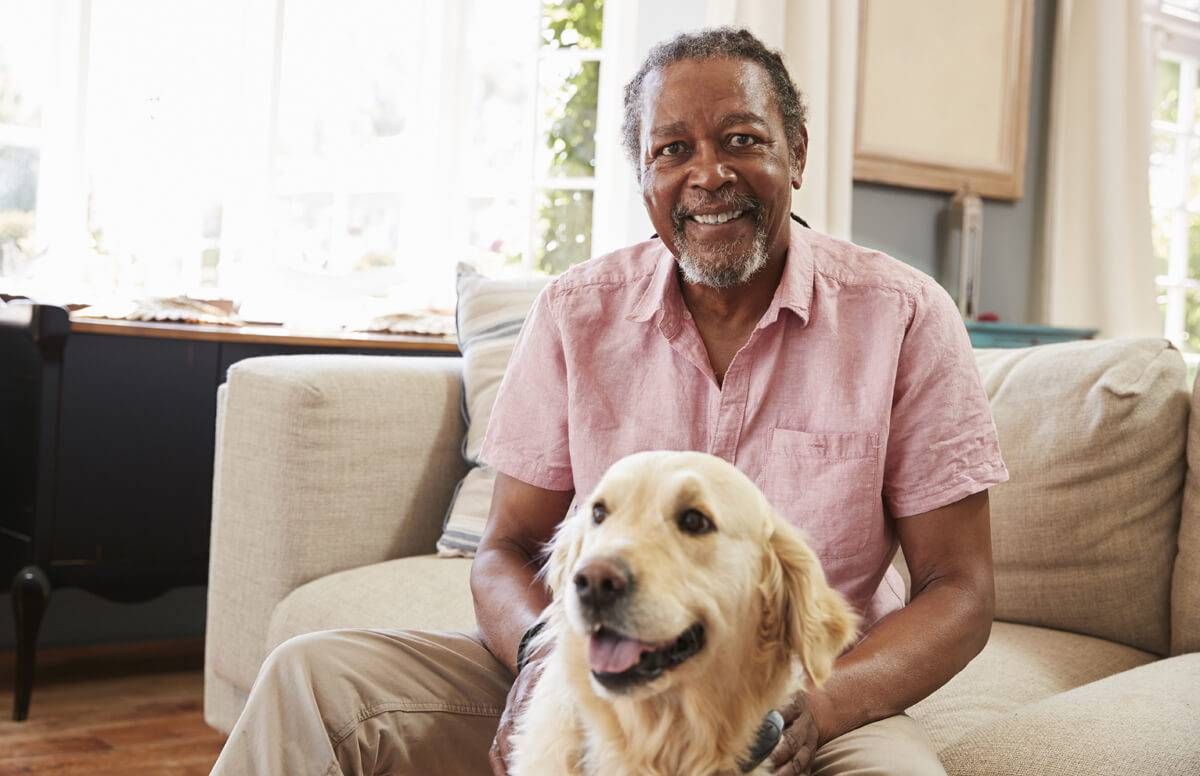 Sometimes, especially for low-income people on restricted budgets, it's impossible to find a pet-friendly facility they can afford.
A Pet-Friendly Retirement Community and Your Happiness
Yet locating a pet-friendly retirement community can be vitally important for your happiness.
At Brightview Senior Living in Randolph, N.J., Laura Berger, 71, says that when she decided to leave her condo 2 1/2 years ago, she wouldn't have moved without her 8-year-old Jack Russell Terrier, Misty. "She's a great companion," the retired teacher says. "We do everything together. She plays ball outside. She likes riding the elevator too. I wouldn't trade her for the world."
As Kathy Lehmeyer, senior manager of partner development at A Place for Mom, notes, for many owners, "their pet is like their child. For a lot of people, it's their reason for getting up every day." When people with pets transition to various level of care, she says, "they acclimate better if they can take their pets with them. It helps them to make new friends."
Adds Jill Vitale-Aussem, president and chief executive officer of the Eden Alternative, an early proponent of pets in "elder-centered" communities: "Pets can bring purpose to the people who care for them." The roughly 350 senior living communities on the Eden Alternative's Eden Registry are likely to allow pets as part of a holistic approach.
The Keys to Finding a Pet-Friendly Housing Complex
The keys to finding a pet-friendly place are knowing how to find ones that welcome pets and knowing the questions to ask before agreeing to move in. Most pets at senior living communities are dogs and cats, but there are also birds, ferrets, guinea pigs and the occasional rabbit. (There is often a weight limit for dogs, but at some places, it can be negotiated.)
Affordable housing subsidized by the U.S. Department of Housing and Urban Development (HUD) must allow pet ownership, says Linda Couch, vice president, housing policy at LeadingAge, the national association of nonprofit providers of aging services.
But if a city or county doesn't allow a certain kind of animal — for example, no pit bull ownership is permitted in Prince George's County, Md. — "then these local laws trump HUD rules on pets," Couch says.
Problems for Low-Income Pet Owners
Variations in pet policies and rules restricting their size or breed can be especially hard on low-income adults who can't afford to shop around to find a housing complex, said Caryl Shulman, president of the Pet Adoption League of New York.
"A lot of times, they have to put their dog into the pound because they're going into assisted living and they can't find a place to take a dog. Or they [the facility] will take one, but not necessarily a big dog," Shulman says. "I have seen people hysterically crying, handing over their pet. It makes people want to give up on living."
Fortunately for pet owners, places from Kittay senior apartments in the Bronx, N.Y., to Ida culver house in Seattle, welcome them, if they can afford to live there.
A Pet Owners Support Team
Rose Villa Senior Living, in Portland, Ore., has definitely gone to the dogs… and cats. About 250 humans live there, joined by more 40 dogs 20 cats and an African Grey parrot, says community relations manager Jenna Miller. Residents can get dog treats in the lobby and join up for events like a "dog days of summer party" at their off-leash dog park. A Pet Owners Support Team offers assistance and recommendations on pet-related matters.
At the Ida Culver House and several other of Era Living's eight communities in the Seattle area, dogs and human residents regularly gather for  "yappy hour." The dogs get a "shot" of gravy and special treats while their owners receive wine and beer and human-friendly appetizers, says spokesperson Nicole Francois.
TigerPlace, an independent living facility in Columbia, Mo., operated by Americare in affiliation with the University of Missouri Sinclair School of Nursing and College of Veterinary Medicine, goes all-out to be pet-friendly at every level of care. Residents with pets receive visits from pet care assistants and have access to veterinary care. "PAWSitive" visits bring in interesting animals and an endowment fund enables foster care for pets who outlive their owners.
Questions to Ask
Here are some key questions to ask in your search for a pet-friendly retirement community:
Do the living spaces have enough room to accommodate pets?
Is there a place where a dog can get exercise, such as a dog run or park?
Are there safe grounds to take the pets for a walk?
Are the premises well lit?
Do staffers help take care of pets, and are pet sitters or dog walkers available nearby? (Ask about fees for such people. They will vary based on travel distance, the number and types of pets you have and the number of times you want this kind of support.)
What kind of pets do you allow to live with me, and how many can I have?
Is there a size restriction on the pet? (Some limit size to no more than 20 or 30 pounds, but others have no limit and base decisions instead on a dog's personality and how the animal would fit into the community.)
Is a pet deposit required? If so, how much and is it refundable? (Most places require non-refundable deposits of around $250 to $300.)
Is there an additional monthly fee for having a pet? (Some don't have one; at others, the fee could be $10 to $50 a month.)
What veterinary care services are required before I may bring a pet?
Is a vet located nearby?
If a resident gets sick, are there provisions for taking care of pets?
If you visit the Pet Friendly Senior Living site, you can put in your ZIP code to get a list of nearby pet-friendly communities and their policies.  Seniorliving.org is similar, but requires you to put in your name and address for a free referral.
Also, your local Area Agency on Aging can refer you to facilities in your area.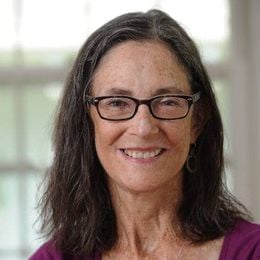 Ronni Gordon
is a South Hadley, Mass.-based freelance writer and editor and a former newspaper reporter. She has written for The New York Times, The Philadelphia Inquirer, the alumni quarterlies of Smith and Vassar and elsewhere.
Read More