How to Find a Flexible Job or Create One
Smart advice to get better work/life balance
Interested in a more flexible job? I've got some good news to share. According to Allison O'Kelly, CEO & founder of Corps Team, a Marietta, Ga.-based professional staffing firm with a focus on flexible work, "It's a wonderful time for job seekers right now. They are demanding flexibility and getting it."
I heard O'Kelly offer that upbeat assessment at the premiere Make Work Fit Life conference last week in Stamford, Conn. — a meeting I knew would be instructive for my work as a career coach. The gathering was organized by Kathryn Sollmann, Founder of 9LivesforWomen.com, a blog and career advisory firm for professional women, and attended by about 200 women. (For information about upcoming Make Work Fit Life conferences in other cities, go to 9livesforwomen.com.)

While the conference was targeted at women, the desire for work flexibility clearly cuts across gender boundaries. And employees across the age span — from Millennials to working retirees — are actively seeking more flexible work arrangements. In a second, I'll offer some advice from the conference on how you can find or create one.
Of course, "flexibility" is a catch-all word that can mean a lot of things. O'Kelly defines flexibility as it relates to time (modified hours or workweek), place (partial telecommuting, short commute or no required travel) and duration (ongoing employee, contract or seasonal work). In other words, there are many different ways you might be able to adapt your work situation to gain more flexibility in your life.
So whether you are looking for a new flexible gig or want to make your current job more flexible, here are some of my key takeaways from the conference:
4 Tips for Finding a Flexible Job
I learned these four recommendations for finding a flexible job:
1. Target small to mid-size employers. While progressive Fortune 500 companies often attract media coverage for their work-life policies, in reality, it's often the small and mid-size employers that offer the most generous flexibility.
"Our best success stories are when we place people at medium- and small-size employers, " said O'Kelly. "Smaller companies, typically those with fewer than a hundred employees, are often more willing to offer personalized solutions."
2. Don't assume a full-time position can't be done on a flexible basis. "Just because a company doesn't mention flexible work arrangements in its job postings or company handbook doesn't mean it won't consider them," said Katie Donovan, an equal pay consultant and speaker with Equal Pay Negotiations based in Medford, Mass.
Donovan estimates that 50 percent of flexible work schedules are negotiated on a case-by-case basis, with the terms of the arrangement tailored to each individual situation. Of course, some employers prefer to wait until after an employee is hired and proves reliable before agreeing to a flexible schedule.
Regardless of whether or not companies advertise their flexible work policies, "It's important to ask a lot of questions about culture," said O'Kelly, "It will help you figure out if an employer is a good fit."
In addition to asking questions, I always tell clients to look for subtle clues about the company culture during the interview: Do people prominently display family photos, personal knickknacks or their children's artwork? Do you sense a collegial atmosphere in the office? Do people look happy or stressful?
It also helps to check in with sites like Glassdoor.com that have the skinny on particular employers or with your LinkedIn network, to verify company culture.
3. Hold off on requesting flexibility until near the end of the job interview process. That's what both Donovan and O'Kelly said. The key, they noted, is to get the employer to like you first — and then make your request.
In fact, Donovan advocated not bringing up the subject until after you receive an offer. "You'll never have greater negotiating power than when they extend an offer," she said. "You don't want to derail the process by asking before that." (For a different take on this issue, I recommend this excellent article, How to Negotiate Flexibility During a Job Interview. )
4. Suggest a trial run. If the employer seems hesitant about allowing you a flexible work schedule, O'Kelly recommends asking for a two- or three-month trial run, after which you can meet with your boss to discuss any needed modifications. Another option: start working on a project or contract basis before agreeing to a more permanent arrangement.
If You Want More Flexibility at Your Current Job
Maybe you'd like to keep the job you have but make it more flexible to better fit the life you crave. If so, craft a well thought-out proposal to your boss. Sollmann said you need to approach this request with the same level of professionalism and effort you'd put into a client pitch. "You can't just ask for this on the fly," she warned.
She advocated constructing a detailed, written proposal laying out exactly how the arrangement would work. It's important to address things like your availability for staff meetings and other critical tasks.
For more advice on the how-to's of crafting a winning proposal, I recommend you visit Workoptions.com.
2 Tips for Long-Term Success
And here are two suggestions for long-term success working flexibly:
Be a team player. Flexibility is a two-way street. If you want an employer to offer flexibility, you need to be willing to flex occasionally as well. That means that if the company picnic is on a Friday and you normally take Fridays off, it's wise to make an exception in order to join in on the festivities.
Keep the lines of communication open. When asked for the key to a successful flexible work arrangement, both O'Kelly and Donovan immediately responded: Communication!
"It's critically important to check in with your employer on a regular basis," advised O'Kelly. A simple question like, "Is this working for you?" can help address concerns before frustrations needlessly boil over, she noted.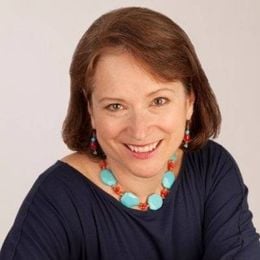 Nancy Collamer
, M.S., is a semi-retirement coach, speaker and author of Second-Act Careers: 50+ Ways to Profit From Your Passions During Semi-Retirement. You can now download her free workbook called 25 Ways to Help You Identify Your Ideal Second Act on her website at MyLifestyleCareer.com (and you'll also receive her free bi-monthly newsletter).
Read More