Finding Humanity in the Lost Belongings of the Kentucky Tornadoes
Destruction over a 200-mile radius ultimately leads to connection among strangers
All my life I've been fearful of losing my most precious belongings in a natural disaster. I've run down the response in my head: if a tornado, fire, flood happened, what would I grab first? My first reaction is all my family photos, but then I start considering the keepsakes, the irreplaceable items, and so much more that I'd never be able to gather quickly.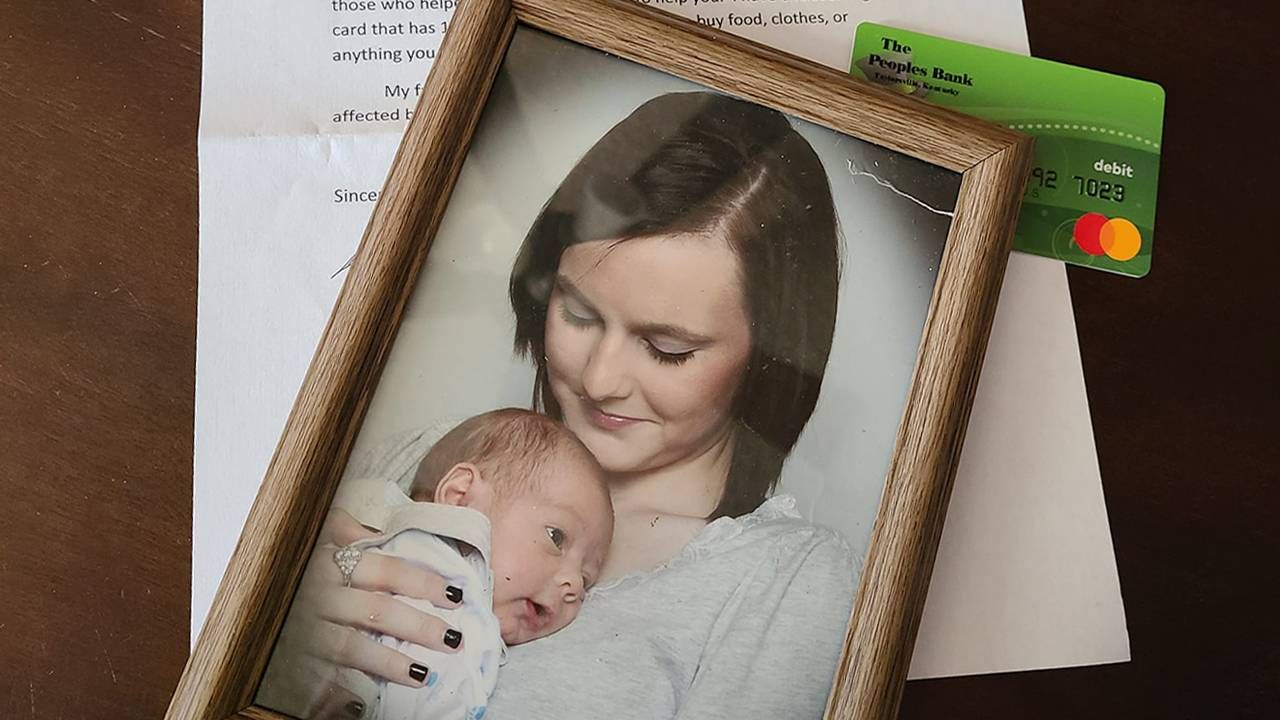 I've watched people's lives get uprooted, flooded, burned and tossed about, but I've never been the victim of such a natural disaster. I wince at the television screen, saddened at others' misfortune. But in truth, I don't know how it feels to lose everything I own.
In those first aftermath days, the reality unfolded of what we lose, what we keep, and how we stay connected in the face of tragedy.
On December 10, 2021, some 71 tornadoes, the largest, an EF4, pummeled a quad-state region (Arkansas, Missouri, Tennessee and Kentucky). On the ground in Kentucky, my home state, for more than 200 miles, some worst-hit towns, like Mayfield, Bremen, and Dawson Springs saw complete damage and destruction. It's estimated that 77 Kentuckians died, and countless others were injured, displaced and left mourning great losses, including loved ones, property and possessions.
In those first aftermath days, the reality unfolded of what we lose, what we keep, and how we stay connected in the face of tragedy. In a world that's been starkly divided by politics and a pandemic, nothing short of humanity bloomed through a Facebook page, "Quad State Tornado Found Items", which now has 87K+ followers and has become a place where people are reunited with the belongings that were, quite literally, blown away.
How a Facebook Page Helped
Kim Tyler, of Chelsea, Ala., started the group to connect people with their lost belongings after she'd witnessed a similar tragedy in a 2011 Alabama tornado. 
"I could only imagine with this tornado occurrence, the strength, and amount of area that was in the path, how far items were taken in the tornadoes. So that lead me to create the group to try and help those who have been affected try to get some of their memorabilia and items back," said Tyler.
In the process, the tornado victims are making lasting connections with perfect strangers, all in acts of goodwill and kindness unlike anything we've seen in the past few years.
The possessions being found ranged from treasured family photos to first baby ultrasounds to handmade heirlooms – quilts, dolls, crocheted afghans – handwritten letters, cancelled checks, marriage certificates, military dog tags, family souvenirs and other objects which only the beloved owner would value.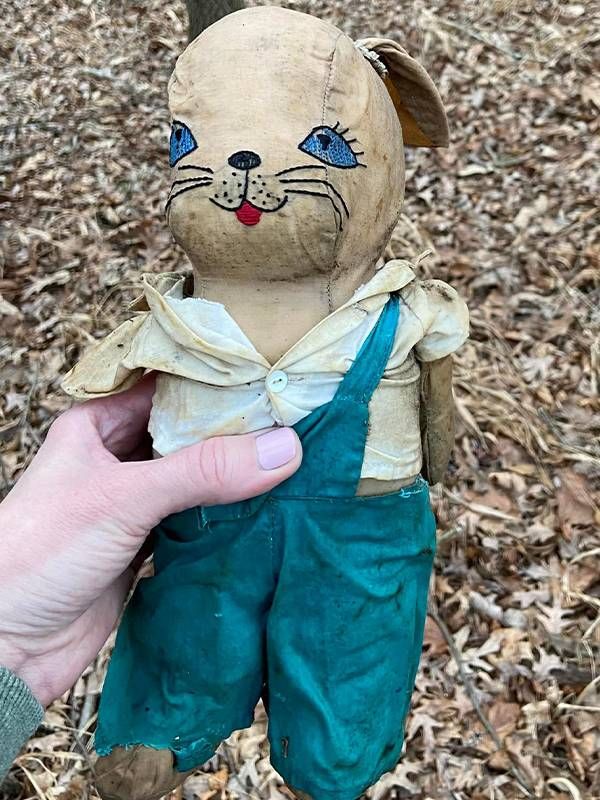 John Johnson, of Shelby County, Ky., was out walking on his farm when he noticed a felled tree where his cattle were grazing nearby. As he went to investigate, he found a mostly intact professional photograph of a young woman and her infant son. The image was of Kandace Fleming and her then baby son, Nature (Nate), who lived in Dawson Springs, Ky., some 200 miles away.
Johnson, who'd lived through a terrifying tornado himself at the age of five with his mother and grandmother, said, "You carry that forever."
Johnson instinctively thought the photograph must belong to one of the thousands of Dec. 10 tornado victims. He'd learned of the Facebook page and posted the picture on Dec. 11, 2021, with a description of where it was found and some other details. The post had 5.3K shares, eventually finding its way to Fleming.
"If the tree hadn't fallen, I probably wouldn't have found it," Johnson said.
"To be honest, I feel like a higher power was involved in letting that photo land on my farm. And I thought that was a message that I should do something to help the person," he said. He didn't think sending the photo back by itself was enough ... he included a heartfelt letter and a gift card.
A Renewed Sense of Humanity
Fleming was alerted about the photo by a friend who spotted it. She had been in the direct hit of the tornado, as she and her two children, ages 5 and 13, took refuge a quarter of a mile away at her mother and father's house in Dawson Springs. Fleming huddled in the bathroom with her 5-year-old beneath her, her 13-year-old beside her, and her sister and nieces. They had blankets and pillows and a small crib mattress to cover them.
"It has restored a whole lot of faith that I have lost in people."
The tornado destroyed the home, which they often called the "fortress" because it was always so reliable in previous bad storms. Her parents, boyfriend and brother-in-law, across the hall in an interior closet, were all okay. Fleming suffered a badly broken nose from the impact and had to be taken to the hospital but was okay.
Fleming said recovering the photo from Johnson renewed her sense in humanity.
"It was precious. He put it in a box; he put it in a frame. He included a letter explaining how he found it and his experience with tornadoes as a child," she said. "He included a gift card to try to help in any way that he could, [and said we] would be in his prayers every day."
"It has restored a whole lot of faith that I have lost in people," Fleming continued. "You don't ever hear about the good things or see the good things; it's just all the negative that gets blared very loudly."
Similarly, other acts of compassion and reconnection are happening, all due to the power of social media.
Marcella McCuiston-Dawson of Dawson Springs, Ky. took cover during the tornado with her family and her home was spared. However, a storage unit, located in town, was destroyed and it contained many belongings, including a handmade "puppy" doll that her grandmother had created for her as a child.
The doll was found by Jared Handley, in Ohio County, Ky., nearly 70 miles away. Though it was tattered and soiled (missing an arm and part of an ear), McCuiston-Dawson had the cherished item cleaned and is repairing it by hand.
Compassionate Acts of Kindness
She said the outpouring of support and connection through the Facebook page has been amazing, adding, "I offered to pay for Jared to send it and he wouldn't hear of it!"
Handley said the doll was found on a steep ridge on his father's farm. He knew it was of value to someone, likely someone from the tornado.
"I was surprised we were able to find the owner at all. But I'm very surprised that it was that quick. I like being able to return something to somebody," said Handley.
Though many items will not find their owners, Handley knows the feeling of being able to help.  
"It's so hard finding stuff and not knowing who it belongs to, so it really feels good to be able to get something back to somebody. We were just so happy to get something back that had sentimental value," he said.
The trauma from this tornado is immeasurable, considering its physical, emotional and long-term effects on families, businesses and organizations, which will be recovering for years to come.
Fleming, who understands this well, said, "Pay attention. If you're in an opportunity to help somebody, help somebody, but help yourself and be ready in case this should ever be you. It can be you any day."
Angela Burton
, a 2020 Next Avenue Influencer in Aging, is the Founder & Chief Writing Motivator of Feet to the Fire Writers' Workshops®, a creative program that inspires adults to challenge themselves through expressive writing. Her particular brand of helping people find their voice and write authentic stories earned her a spot in Louisville's WILD Accelerator for Female Founders program; Feet to the Fire Writers' Workshops® launched nationally in 2018. Burton holds an MFA in Creative Writing from Vermont College of Fine Arts and a B.A. in English from the University of Louisville.
Read More