Finding Home Care Help Through An App
A new range of tech platforms offers more choice and flexibility as people seek companionship and caregiving support for older adults
One day a week, Heidi Sundström visits a 93-year-old woman living with Alzheimer's in Helsinki. Sundström helps with some tasks around the house, doing dishes or vacuuming. But mostly, she and Helka hang out, go for walks, and sing their favorite songs.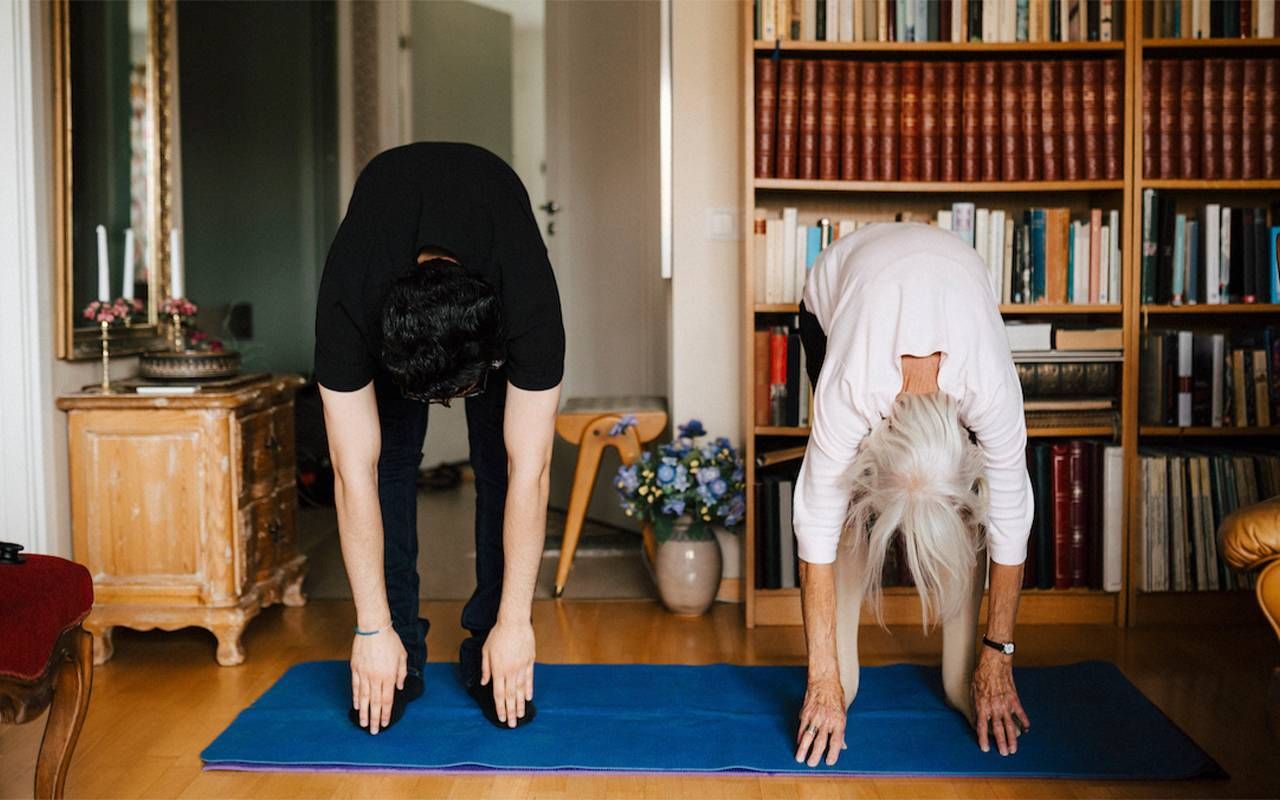 Sundström is a helper with Gubbe, a Finnish tech company where older adults and families needing eldercare support can hire assistance.
Gubbe is one of several platforms emerging abroad and in the U.S. that aim to make various types of eldercare easier to access.
A small subset of people utilize paid care, and very few rely only on paid care.
As populations are growing older, many individuals and families are confronted with challenges related to caregiving. Aging at home is common — three-quarters of adults over 50 want to live in their homes as they grow older. 
But the arrangements can come with drawbacks, including access to caregiving and social isolation.
While Gubbe has been expanding in European countries, platforms offer care services in the U.S. California-based Alice Care operates a bit like Doordash or Uber, allowing people to hire caregivers on short-term notice for a wide range of needs. 
Another service, Papa, offers "companion care," which aims to reduce loneliness and stress among family caregivers. The service, offered through over 100 Medicare Advantage and some employer and Medicaid plans, partners older people with "pals." The pals provide social engagement through regular visits and help with everyday non-medical tasks.
Demand For Home Care
In the United States, the vast majority of people in need of care rely on family members or other unpaid care for support, according to Jennifer Wolff of the Johns Hopkins Bloomberg School of Public Health. 
A small subset of people utilize paid care, and very few rely only on paid care. But, in general, paid caregiving help is expensive, so that can be financially prohibitive for many people, Wolff explains. 
Trust can also be an issue; many households are cautious about bringing other people into their homes. In addition, there can be anxiety around leaving a loved one in the care of someone else.
However, Wolff sees a lot of potential for gig economy services that provide care help. "I think that this is an untapped area where there is tremendous pent-up demand," she says.
The option of a platform that could provide care support, which is not a significant financial burden, could help people access paid care when needed.
There are also possible benefits for people working in caregiving, she says. For example, platforms could also be attractive for direct care workers, offering opportunities for career advancement with flexibility.
Making Connections
After Sandra Lounamaa's grandfather died, Lounamaa's family needed help caring for her grandmother. They looked into services, but the only options they could find in Finland didn't provide the companionship and care they were looking for, Lounamaa explains. 
The option of a platform that could provide care support, which is not a significant financial burden, could help people access paid care when needed.
Different nurses came each time, and there was no opportunity to build relationships. The caregivers also weren't in communication with the family, so family members couldn't ask them to do specific things during their visits, like go for a walk or cook.
"We never knew who would come, when they would come, and they had like 15 minutes' time to do only the necessary stuff," Lounamaa says.
Lounamaa partnered with her friend, Meri-Tuuli Laaksonen, and the pair launched Gubbe in Finland four years ago. 
The company currently has about a thousand clients in Finland and has expanded to Sweden and the United Kingdom. Lounamaa says the company plans to continue growing, hopefully to the U.S.
A study Gubbe carried out in seven Finnish municipalities found that the service increased older people's physical activity level and time spent outside. Building relationships is a core goal of Gubbe. 
The service matches older people needing help or companionship with helpers, taking into account location, physical condition, interests and other criteria.
Sundström, a musician and kindergarten teacher, has always enjoyed spending time with older adults. She was very close with her late grandmother — the two sang karaoke together. With Helka, Heidi gets to do some of the same activities she did with her grandmother.
Before Sundström's visits, she calls Helka to remind her of their appointment. Then, she knocks three times on the door, so Helka knows it's her. After their appointment, Sundström is in touch with Helka's family about what she needs. She says she enjoys the relationship they've developed.
"It's very nice because Helka's memory is quite bad and she always remembers me," she says. When a family seeks a helper through Gubbe, meet-ups can often begin within a few days. Each visit costs 40 euros per hour (about $43 U.S. dollars). After that, the helper is paid 10 euros.
Lounamaa says they hear particularly positive feedback from family members who live farther from their older relatives, who get regular updates after Gubbe visits.
"We all live busy lives so we all need help with taking care of our older loved ones," Lounamaa says. "When you know that the same, lovely Gubbe helpers will be visiting your loved one, you feel calm."
Flexibility For Care Needs
In the Sacramento, California area, residents needing a helping hand with home care can get it through an app — often within hours.
Launched in January 2022, Alice Care offers home care without the financial commitments and minimum hourly requirements of many traditional agencies, explain co-founder Stephanie Dupzyk.
"We all live busy lives so we all need help with taking care of our older loved ones."
Alice Care grew out of Dupzyk's family's experience caring for her mother-in-law, who was living with Alzheimer's. Many agencies require long-term commitments and have a minimum time requirement of four hours. 
But not all people seeking professional care help need or want that much time, Dupzyk says. "There's a lot of people out there that need just certain services from homecare," she explains, "but they don't need four hours, nor do they want somebody in their house for four hours."
Some Alice Care clients have helpers for several hours at a time, according to Dupzyk, and some people have an aide come at the same time every day to help with tasks like getting out of bed.
Alice Care's caregivers, who are employees, not contractors, are certified nursing assistants. When someone puts the Alice Care app in the area, they get a notification and can decide whether to accept.
Unlike Gubbe, the helpers change with each visit. But the platform emphasizes flexibility. Someone can schedule visits in advance or put in a request and have a helper arrive within a few hours. Visits cost $45 per hour.
There are also benefits for workers who enjoy flexibility. Alice Care plans to expand to San Diego in 2023 and would like to expand nationwide.
Dupzyk gets inquiries from people across the country. She thinks that reflects the needs of many families. "The traditional model is broken, and it doesn't work for many people," she says.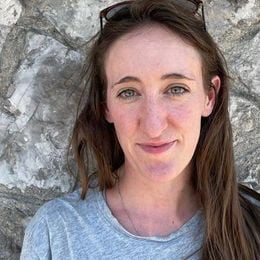 Elizabeth Hewitt
is an American journalist based in the Netherlands, reporting on topics including aging, nature and culture. Her stories on dementia have appeared in publications including Being Patient, Reasons To Be Cheerful and Sierra Magazine, and she's a former editor and reporter for the Vermont nonprofit news site VTDigger.org. Find her on Twitter at @emhew
Read More