Finding Part-Time Jobs With Benefits
Why more employers are offering health care to part-timers
My friend, Laura Green, is frustrated.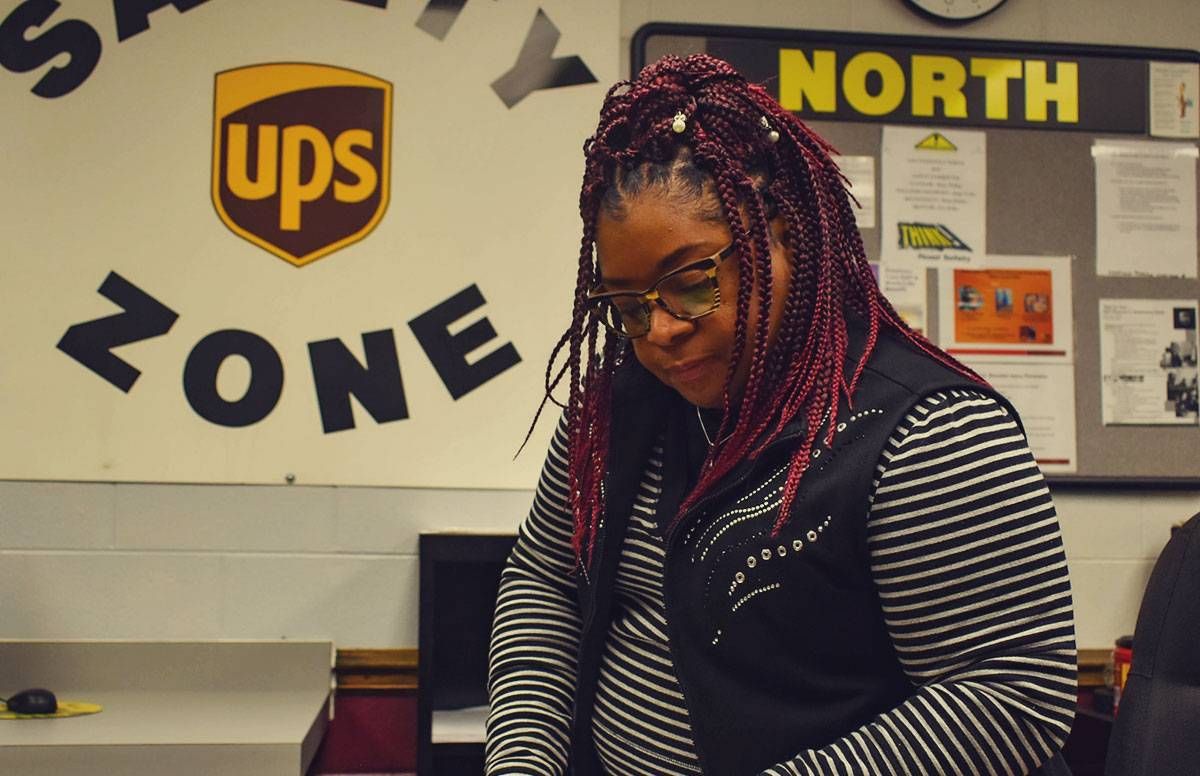 Green, 58, who lives in Delray Beach, Fla. had always carried the health care insurance for the family. But about a year ago,  she was laid off from her job as a controller for a small company, and her COBRA insurance coverage letting her keep that coverage temporarily, is ending soon. When Green found out how much a health care plan would cost for her husband and her (even with a high deductible), she was stunned.
Plus, over the past year, Green has spent much of her time helping her mother-in-law deal with medical issues.  "What I need is a part-time job with health care benefits, so I can still help my mother-in-law," she says, asking me, "do jobs like that even exist?"
I wasn't sure. So I decided to do some research.
How Employers Are Standing Out for Applicants
With the U.S. unemployment rate hovering around a 50-year low of 3.5%, there are now labor shortages in every industry. So, Julie Stich, vice president of content at the International Foundation of Employee Benefit Plans (IFEBP) says, "The tight labor market has employers looking to stand out from the crowd. And one way to do this is by making part-time work with benefits coverage an option. This allows employers to attract and retain key talent who for whatever reason — whether personal or professional —are looking to work part-time hours."
"I work two hours per day, I'm off all holidays and summer, get paid year-round and get full benefits for both my husband and me."
And the new SECURE Act may soon make it easier for older, part-time workers to qualify for 401(k) retirement benefits.
According to the  HRDive online publication, more employers are extending benefits to part-time workers these days. HRDive noted an IFEBP survey found that 79% of responding employers offered health care insurance to part-time workers who worked 30 or fewer hours per week.

Finding those employers, however, isn't easy. But here are a few success stories from part-timers:
At UPS, Part-Time Work With a Bushel of Benefits
Jacquelyn Hicks, 55, works part-time as a supervisor for UPS in Chattanooga, Tenn. and gets health care, vision and dental coverage, plus a 401(k) with matching contributions. On top of that — drumroll please — she even qualifies for a UPS pension. Hicks started as a temporary worker at UPS at age 25.
She is one of 140,000 UPS part-time employees, all of whom (as well as their families) are eligible for those same benefits after being on the payroll for nine months.
"Many part-time workers at UPS start out as temps or seasonal," says Hicks, who works alongside several other part-timers over 50. "It's not just about loading and unloading trucks and delivering packages. At UPS, there are part-time clerical, customer service, accounting, finance, sales and other jobs without major physical requirements."
Some other well-known companies also offer part-time positions with health care and additional benefits, such as vision and dental coverage, 401(k)s and paid time off. A recent list compiled by the FinanceBuzz site includes Starbucks, Amazon, Delta, REI, Chipotle and Costco.
Keep in mind, though, that benefits coverage can change. So, if you're interested in working for any of those companies part-time, check to make sure that the benefits are still in place.
Government Part-Time Work With Benefits
Local government employers sometimes offer part-timers benefits, too. Just ask school bus driver Angie Smith, 53, of Wilsonville, Ala.
Last year,  Smith wanted to spend more time with her grandkids and gain more flexibility over her time. But she still needed affordable health care. So, Smith left a full-time position as a nutrition manager and became a part-time bus driver for the Shelby County Board of Education (as well as a real estate agent).
Behind the wheel, she says, "I work two hours per day, I'm off all holidays and summer, get paid year-round and get full benefits for both my husband and me. In addition to health care, we get vision and dental coverage, a 401(k) with a matching option, sick days and personal days. We pay three hundred dollars a month for our portion of the family health care plan, which is a great PPO [a preferred provider organization with a network of health care providers]."
Smith says her employer loves to hire older drivers. "We're dependable, flexible and don't mind the early morning starting times," she notes.
Some have limited driving experience. "I'd only driven Hondas," Smith admits. "I went to a free class and learned how to drive a bus. Many school systems offer free classes a couple of times a year."
Negotiating for Part-Time Work Plus Benefits
In other cases, older workers are actually invited to take on part-time jobs with benefits.
Jason Hamilton, 55, of Joplin, Mo., has been selling electrical parts online on his website, Motoelectrix.com, for nine years and has worked occasionally as a contractor for the Better Living store. Demand for people who could install the company's home closet and vacuum systems, curtains, blinds and interior shutters kept increasing, and Better Living found it hard to locate available workers. So, three years ago, it asked Hamilton to sign on.
He wanted to continue running his online business and not work full-time at Better Living, though, so Hamilton negotiated working two to four days a week on an hourly basis, with health care benefits and no monthly health insurance premium.
After doing this for three years, Hamilton asked to participate in the company's 401(k), which matches up to 3% of employee contributions. He got that, and also received a bonus last year.
"It's a win-win," says Hamilton. "Better Living needed an installer, and they don't have to pay someone a full-time salary. My family gets our health care benefits and monthly premiums paid for. Before that, we were paying twelve hundred dollars per month for health care, with a high deductible."
Phased Retirement With Benefits
The Holy Grail for workers aged 50 to 64 may be transitioning from full-time work to part-time work at their companies, while keeping benefits.
Sometimes known as "phased retirement," the number of employers (usually larger companies) offering a formal, transitioned-retirement program has remained steady in recent years. But the percentage offering a program instead on an ad hoc basis has risen steadily in recent years, according to the Society for Human Resource Management's 2019 Employee Benefits survey.
Kathy Johnson, 64, of Denver, has been participating in an informal phased retirement program at Prairie Mountain Media, where she'd spent many years as a full-time salesperson.
See if you can negotiate a part-time position with health benefits.
"In my late fifties, I got to a point where I didn't want to work as many hours," she says. "At sixty-two, I negotiated with my company to take a pay cut and work thirty hours a week instead of forty and still get health care and other benefits." Being a top sales performer at the company helped her make the winning case for the transition.
Johnson's monthly health insurance premium is the same as when she worked there full-time.
In addition, she gets dental and vision coverage, a 401(k) and vacation time. Johnson gave up personal days and must take holidays as vacation now, but was able to keep the same amount of vacation days as when she worked  full-time.
3 Tips to Find Part-Time Work With Benefits
To search for a part-time job with benefits, here are three tips:
Check out national or local employers that may offer part-time jobs with benefits in your area. Start by looking at their websites. On the UPS job site,  for instance, you can enter the type of position and your location to see which jobs are available.
Search online for "part-time jobs with benefits." You can also check out LinkedIn and specialized job sites that offer part-time jobs, such as FlexJobs and the AARP job board.
Talk with your current full-time employer or reach out to one offering a full-time position of interest. See if you can negotiate a part-time position with health benefits.
So what happened for my friend, Laura Green after I shared with her what I'd learned?
Someone in my bicycle club mentioned to me that his office manager quit and I told my friend. While the job would be a step down from her position as a controller, she said she'd be willing to take a lower-level position if it was part-time and came with benefits. I asked my biking buddy if he'd consider a part-time office manager and if the position would include benefits. After a moment, he said, "I never thought about it. Actually, that would work out perfectly. And yes, we would offer benefits if she worked part-time."
Then I told him about Laura, and he asked me to have her send him her resumé. Fingers crossed.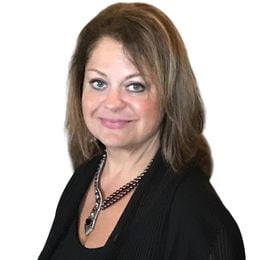 Margie Zable Fisher
is a freelance writer and the founder of The 50-Year-Old Mermaid, where she and other 50+ women share their learnings and experiences on living their best lives after 50. Her website is margiezfisher.com.
Read More