Finding Your Calling Through Work
The new StoryCorps book, 'Callings,' features 53 who've done it
We spend a good chunk of our lives on the job. Some of us locate the path to professional fulfillment early on. Others take a circuitous route, but eventually get there. Still others never find the true meaning in work. The inspiring new book, Callings, features 53 people who might teach us a few things about how to discover purpose and passion in work — at any age.
The book's stories come from StoryCorps, the 12-year-old oral history project in the tradition of Chicago's Studs Terkel whose captivating, personal tales are heard weekly on NPR's Morning Edition. "Essentially, what we are collecting is the wisdom of humanity," says StoryCorps founder Dave Isay, the Callings author.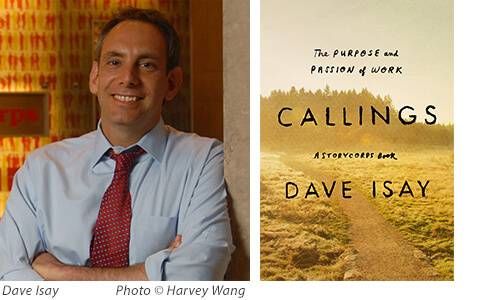 Callings is Isay's fifth book, culled from some 65,000 StoryCorps conversations that have been recorded over the past dozen years in its booths in New York, Chicago, Atlanta and San Francisco, as well as in an Airstream trailer that roams the country.  (Another 80,000 stories have been generated from an app.)
Terkel's classic book Working captured the joy and despair on the job, but Callings, says Isay, reveals "how everyday people found meaning in their work," something more than a means to put bread on the table and a roof over the head. It's about finding your calling through what you do to make a living.
"Studs cut the ribbon on our first booth at Grand Central Station, saying, 'We know who the architect of Grand Central was, but who laid these floors or built these walls? These are the stories you must get for StoryCorps.' Studs was not just an inspiration, but threw down the gauntlet that we've been trying to live up to every since," notes Isay.
The Bridgetender
One such story in Callings, and on Morning Edition last Friday, is from Barbara Abelhauser, now 51. She'd been miserable at her desk job as a Florida state employee and one day concluded, "Life's just too short." So Abelhauser took a leap into the unknown, spending the next 14 years in a tiny space, "smaller than your average walk-in closet," at the controls of the drawbridge spanning the Ortega River in Jacksonville, Fla. "The pay's horrible, the benefits worse, but the job itself is great. I love it," she says. Abelhauser adds about her bridgetending: "You know, I could get hit by a bus tomorrow and if that happens, I want to have woken up that day and not thought, 'Ugh, I don't want to go to work.'"
Other Callings stories include first-hand accounts by first responders, an ICU nurse and veterans' crisis hotline workers, though most are quiet heroes.
For example, there's the 64-year-old library assistant who discovered books as a 12-year-old when the bookmobile came to the migrant fields where she labored and found a world beyond the field. Her journey led to the library where she spent 32 years helping others make a connection with books. Then there's the 64-year-old African-American woman who fought her way into a management role at a Ford plant and sued when women weren't getting promoted as men were, opening the way for future women to become superintendents, plant managers and serve in overseas operations.
Isay says people who find their callings do so in one of two ways: "They get hit by lightning...or they like that they're doing something positive and they're in a job that they're very very good at and they're treated with respect."
The Lox Slicer
You could say that Leonard Berk, 85, got hit by lightning when a friend called him 20-odd years ago to say the famed gourmet New York deli, Zabar's, was looking for someone to be a lox (smoked salmon) slicer. Instantly, Berk (who'd retired from his job as a $150-an-hour CPA) thought, I could do that. After all, he'd been a longtime customer and had almost been preparing for the job when he regularly brought chunks of salmon home and sliced them himself.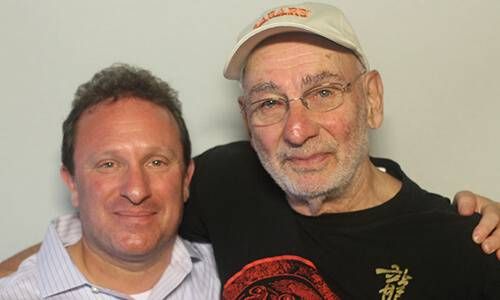 When Berk applied, the Zabar's owner took one look at his resumé and asked point blank: "What kind of CPA wants to slice lox?" Fair question. But Berk had never loved being an accountant and never thought he was that good at it. Zabar's offered him $9 an hour and he's been slicing ever since.
For Berk, it's all about pride in the art of his work: "Every time I slice, I want to make the best possible slice I can make. It's a sensual experience that occurs between me and my salmon and my knife. And I never get tired of it. It's mesmerizing…It's a very Zen thing."
The Beer Vendor
Thumbing through Callings, I spotted a familiar face, though his name — Clarence "Clancy" Haskett — meant nothing to me.
For the nearly 40 years I've gone to Baltimore Orioles games, one beer vendor with an infectious smile has stood out. Turns out it's Haskett, who has perfected the art of pouring a beer with the same hand that he's holding the cup. (Don't try it at home.) Haskett also gets the crowd going by delivering a beer to a fan behind his back with his leg draped over the railing, calling many spectators by their name.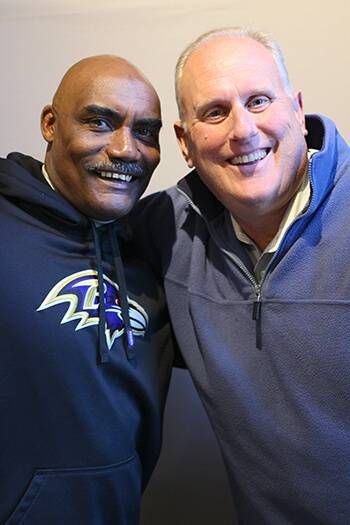 In 2014, when he was 55, Haskett told StoryCorps: "You have to be aggressive. I was a Division One sprinter in college and I used to race guys up and down the hallways. And since 1984, I've consistently been in the top five in sales." Haskett has also set a stadium record selling 40 cases of beer in one day.
As for Isay, he originally thought his calling — like his father's — might be medicine. In fact, Isay was headed to medical school when he fell into public radio by accident. "The moment I pressed the button on the tape recorder to begin my first interview I had an overwhelming sense I knew what I was going to do for the rest of my life," he writes in Callings. "A few weeks later, I withdrew from medical school. It was a terrifying decision, but one of the best I've ever made."
At 50, Isay isn't thinking of an encore career to pursue a new calling. He's sticking with his original plan. "I will be carrying the StoryCorps torch when they put me in the grave," he told me without hesitation.
And now that Isay has his AARP card, he's increasingly "mystified and angered at the way older people are diminished in the workplace. If you look at the body of work I've done, it's always been focused on older people. In many ways, StoryCorps is about honoring them and taking the time to listen to them. I've always felt that elders are the keepers of wisdom in this society."
In fact, the last three words of Callings come from a 90-year-old grandfather to his granddaughter: "Live with courage."
https://soundcloud.com/nextavenue/abelhauserbncfinal?in=nextavenue/sets/abelhauser
https://soundcloud.com/nextavenue/haskettbncfinal?in=nextavenue/sets/abelhauser
https://soundcloud.com/nextavenue/berkbncfinal?in=nextavenue/sets/abelhauser
Richard Harris
is a freelance writer, consultant to the nonprofit iCivics, former producer of NPR's "All Things Considered" and former senior producer of "ABC News Nightline with Ted Koppel." Follow him on Twitter @redsox54.
Read More