It's OK to Fire Underperformers Even if You Are Worker-Friendly
Overcoming her aversion to conflict was necessary for this entrepreneur to create the kind of environment in which she would want to work
Editor's note: This first-person account of changing careers and starting a business is one in a series of eight stories shared by Next Avenue readers. The full collection is available here.
I loved food from an early age. After getting my undergrad degree in Food Science, I worked in product development for a food manufacturing company and eventually got my MBA in marketing. I went on to become a corporate sales and marketing manager.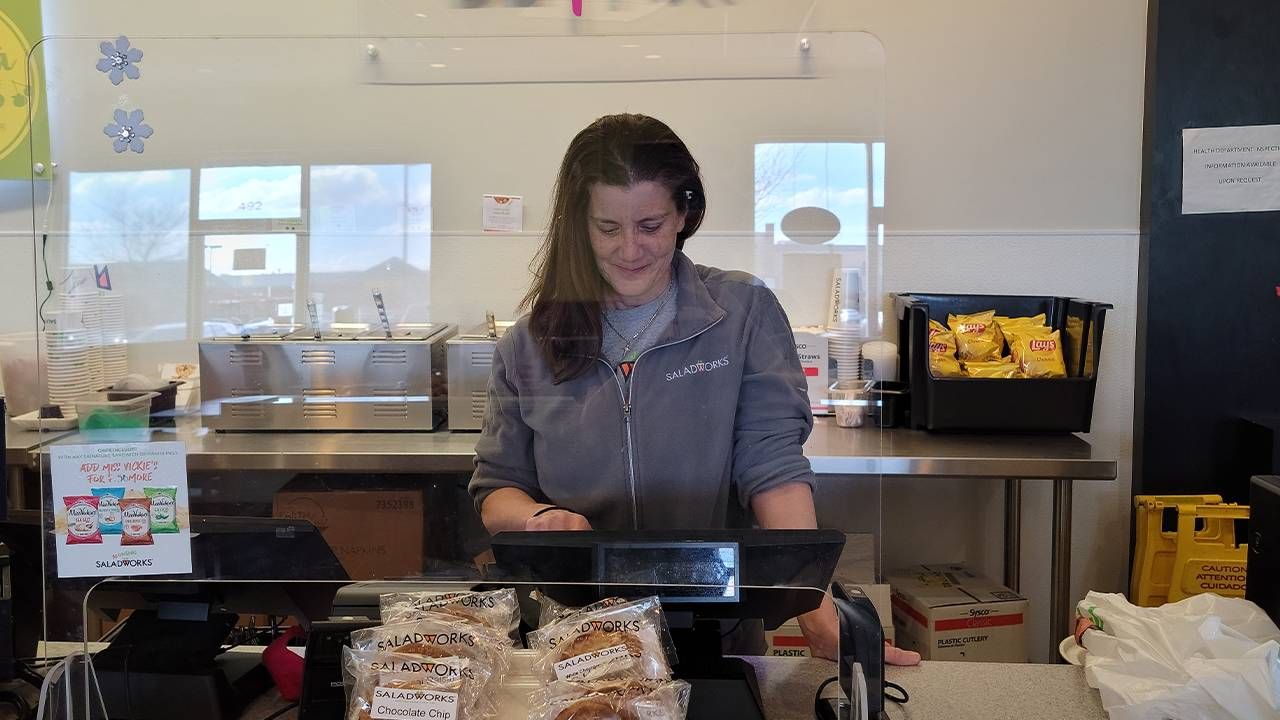 I always knew I wanted to own my own business. With my background in food, the idea about owning my own restaurant felt like a natural choice.
One of the things that drove this desire to try something new was my 28-plus years in corporate America. I had become increasingly displeased with the way corporations treated their employees, so I decided to venture out on my own. My goal was to create a business environment that lifted and strengthened people.
How I Found Balance for Myself
When I started my own business, a Saladworks franchise, I initially struggled with balancing my work and home lives and let myself become depleted. While I made sure to provide my employees with the life balance they needed, I did not achieve it myself until recently — and I cherish it more than anything.
Something that helped me achieve this balance was becoming comfortable with the firing process. I didn't realize that not everyone has the same drive to "do good" that I have. I thought that by being a role model, having integrity, working hard and giving everyone opportunities to grow — that is, by being a servant-entrepreneur — all my employees would follow my lead.
Soon, I realized that not everyone was a fit for my core values and that it was all right to let them go. Once I became OK with that part of the process, I started finding balance in my life.
My leadership style came from an early job I had in college. My manager taught me the 4 F's of leadership — Fair, Firm, Friendly and Factual — and they have stuck with me ever since. But when I started my business, I was surprised to learn that I was more conflict averse than I had anticipated. With time, I have learned to adjust and grow for the betterment of my business and my employees.
I learned that by being direct, I help my employees. When I don't address areas where they need to improve, I hinder their ability to learn and grow.
My mom taught me a valuable lesson in leadership as well. When I had a question, she would make me look up the answer rather than simply tell it to me. As a result, I learned how to problem-solve and persevere. I now lead the same way, guiding employees to think through their questions and independently solve problems.
Running a business is not for the faint of heart. I have, on several occasions, had to push through. In those times I ask myself, "What are you willing to do to succeed? Because failure is not an option."
Editor's note: This article is part of America's Entrepreneurs, a Next Avenue initiative made possible by the Richard M. Schulze Family Foundation and EIX, the Entrepreneur Innovation Exchange.
Sandra Webb
operates Saladworks franchises in Dover and Middletown, Delaware, and owns ProFit Business Partners, a franchise consulting company.
Read More