9 Signs You Should Fire Your Doctor
Not all physicians are right for all patients. When to look for a new one.
Your doctors help with so much more than just your health. They impact your pain management, your health care experience, your quality of life and even how long you are able to live it. Because they are such a powerful force in your life, it is crucial that you hold them to a high standard.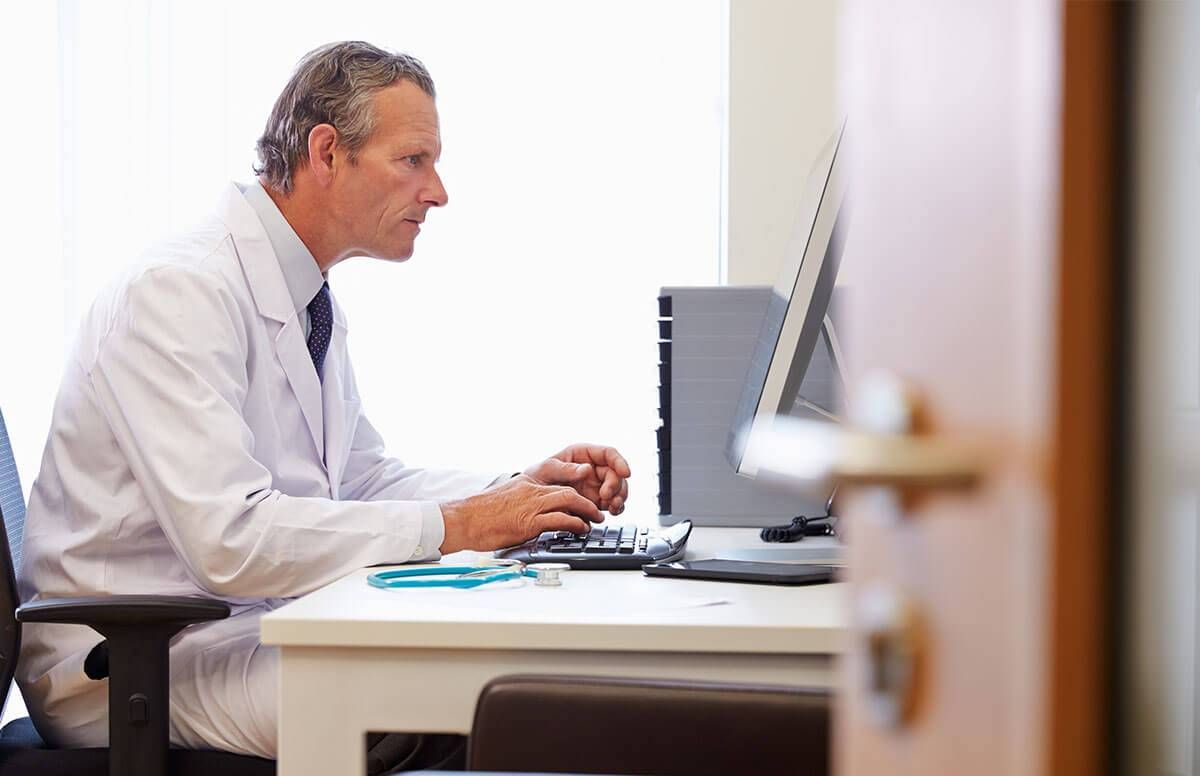 And physicians like Dr. Neel Anand, professor of orthopedic surgery and director of spine trauma at Cedars-Sinai Medical Center in Los Angeles, couldn't agree more.
"When you keep expectations high, you find better providers and you also more often hold yourself accountable to following their prescribed treatments because you inherently trust in them," he says. That's a win-win for you and the doctor.
Here are nine warning signs that it might be time to find a new doctor:
1. You don't feel heard. Your doctor should listen — really listen — to all of your concerns. If you want to discuss your heart disease risks and your family's cancer history and all your doctor wants to talk about is your hearing, there is a major disconnect that may not be bridgeable.
Anand says: "If you've waited a long time to see this person and they provide you five minutes of time, most of which is spent staring at the chart... it's best to go with the doctor who puts down the chart and actively listens to what's going on with you. You'll both be better for it." Dr. Edward Hallowell, a New York City psychiatrist, adds that if a doctor cuts you off or frequently prevents you from sharing the whole story, it's time to find a new one.
2. You have a serious personality conflict. How do you trust a doctor who you can't bring yourself to like? Dr. Peter LePort, bariatric surgeon and medical director of MemorialCare Surgical Weight Loss Center at Orange Coast Medical Center in Fountain Valley, Calif., says personality is pretty important.
"I'm not talking about the [doctor's] qualifications or outcomes. Those are very important factors, but what I'm talking about has to do with how you feel about the [doctor] you are considering," he says. Concerns about the physician's dedication to you as a patient, your ability to trust him or her, he says, may be on the warm and fuzzy side, but it's equally important as the doctor's skills and outcomes.
Would you want someone you can't stand operating on you or making major medical decisions for you, despite the fact this person may be talented? For some, this is a deal-breaker.
3. Your doctor is too stretched to serve you. He or she may be the best doctor in the world, but if you can't get in for an appointment within a reasonable time or the physician has way too many patients to make you a priority, you may need to seek someone who is more conscious of your needs.
Of course, much of this depends on how populated your area is and how many doctors there are. A recent report can tell you what the practitioner-to-patient ratio is in your state. For instance, Hawaii has a nurse shortage and Idaho has a physician shortage. If you live in a state with shortages, you might look for a new medical practice in your area with a shorter list of patients who won't be overbooked yet.
4. Your doctor's approach is not healing you. Sometimes you need a second opinion if treatment doesn't seem to be working. But research shows that you should venture outside your doctor's practice to get an unbiased opinion. You may want to do so for no other reason than to give you the confidence that you're going in the right direction.
5. Your doctor doesn't educate you. These days, some medical answers are one Google search query away. But there are disadvantages to getting your information this way, including the potential for poor-quality or biased sources. Hopefully your doctor is a reliable source for all the information you need, so you don't feel compelled to seek more information elsewhere. You should be educated completely about your medications, conditions and treatment options.
6. You can't be honest with your doctor. Your doctor needs all the information you can possibly provide to make decisions about your care. LePort notes, "When you know you can talk to your doctor, you're more likely to keep your appointments, follow his or her advice and implement suggestions for making adjustments that are right for you."
Hallowell agrees and underscores  the importance of trusting your doctor. He says you should be able to tell your physician things you wouldn't even tell your best friend. If you are unable to, he says it "may be cause for ending the relationship."
7. Your doctor is too aggressive. Be careful how quickly your doctor moves to extreme treatment options. Anand says that, in medicine, you should seek a doctor who is both conservative and a little aggressive. For instance, if you go to see a doctor about your back pain and he or she immediately wants to schedule surgery, that should be a huge red flag.
"What you really want is someone who will assess your condition over some period of time, trying the least invasive and disruptive approaches to managing your back pain first. But you also want him or her to stay on top of it, too. That's where the aggressive part comes in," he said. That being said, Anand maintains that your doctor needs to make adjustments quickly if things are not working.
8. Your doctor refuses to coordinate with your other specialists. Care coordination is crucial, especially with your primary care physician (PCP). But all your doctors should be communicating at some level. Most often, a PCP acts as the "hub" of information, especially in complicated cases. A study done of patients in 11 different countries found that roughly 5 percent of patients reported their care coordination as "poor." If your doctor won't communicate with your other doctors about your care, it might be time to find a new one, especially if this physician is  your PCP.
9. You feel bullied. If your doctor is pressuring you to undergo a treatment or take a medication you're not comfortable with, or isn't open to second opinions, this is not a good sign. There are usually at least a couple of treatment options your doctor should be discussing with you. According to the Patient Advocate Foundation, "Statistics show that over one-third of adults in the United States will never seek a second opinion and almost one-tenth of newly diagnosed patients rarely or never understand their diagnosis."
Hallowell says a doctor who doesn't answer all your questions, doesn't return phone calls, speaks condescendingly or keeps you in the dark is not well-suited to you.
Hilary Thompson
is a Salt Lake City freelance journalist and mother of two who loves to write about everything from older adult health to parenting to sleep disorders.
Read More