Why Flexible Workplaces Are a Win/Win for Women Entrepreneurs
Giving workers autonomy can mean highly productive employees
Talk about synergy: Women entrepreneurs over 50, meet your flex workers.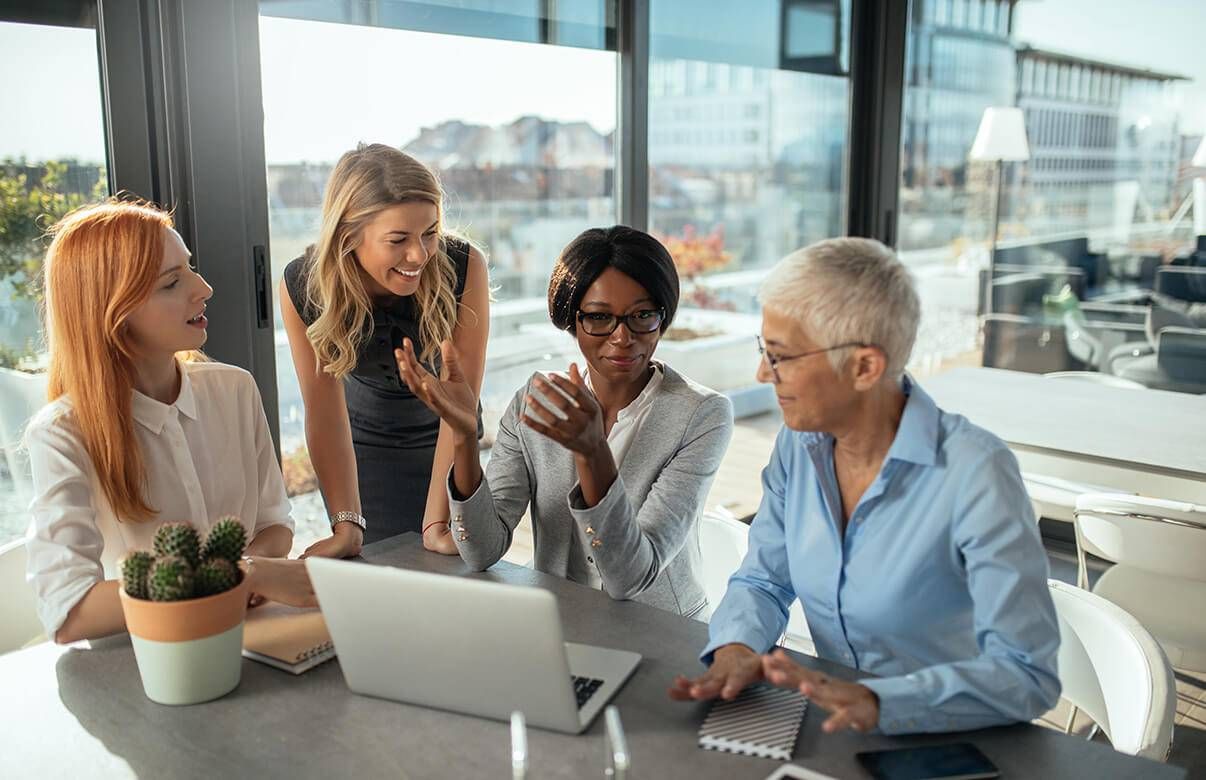 Increasingly, older women starting businesses without the bankroll to hire full-time, in-house workers or to set up office space are tapping telecommuting or remote workers. And it's a win/win for the entrepreneurs and their employees.
The women launching ventures this way have a ready and eager pool to recruit from. And many of the people who want the flexible jobs happen to be women over 50, too.
Why Many Older Women Prefer Flexible Workplaces
They want a less rigid workplace at this stage of their careers for a myriad of reasons: They might be phasing into retirement or looking to get a toe back in the workplace after years away raising a family or caring for a parent. Or they may simply want a job that'll finally give them autonomy — being in control of their time and able to set a schedule that works for their lifestyle.
"Since founding FlexJobs over 10 years ago, the flexible job marketplace has steadily grown and diversified, as companies across sizes and industries not only respond to job seekers' demands for flexibility, but also recognize the bottom-line benefits of adopting flexible work policies," said Sara Sutton Fell, founder and CEO of FlexJobs, a job search site specializing in professional telecommuting, part-time, freelance and flexible jobs.
But a study from FlexJobs and Global Workplace Analytics notes that telecommuting is more than twice as common at large companies, with over 500 employees, than small ones, with under 100 (offered by 12 percent and 5 percent respectively).
No Sacrifice in Productivity
Hiring flex workers doesn't mean productivity will be low. Quite the contrary. With the omnipresent smartphone, virtual meeting platforms like Skype and Gotomeeting and almost-like-being-there workplace instant messaging through Slack, the days of needing facetime to motivate workers are over.
The more autonomy you give someone, the better job he or she will do. That's a refrain I've heard time and again from employers who regularly employ flex workers and what I heard repeatedly at the TRaD Works Forum, a conference in Washington, D.C. sponsored by FlexJobs and Remote.co, where I was a speaker and moderator. (TRaD stands for telecommuting, remote and distributed work.)
According to a recent FlexJobs survey, 66 percent of professionals think they'd be more productive working remotely than in a traditional office. And Gallup's State of the American Workplace report found that employees categorically say they'd be willing to leave their job for one that offers greater flexibility.

But flexibility "means something different to every person you talk to," said Karen Beaman, senior director of talent acquisition at Sutherland Global, who was on my panel at the TRaD conference. "For some people, it's one day in the office each week. For me, it's being able to pick my daughter up at school at 3 pm."
Advice for Women Entrepreneurs
Beaman's advice to women entrepreneurs thinking about making their business a flexible place to work? "Don't make assumptions about what flexibility is to a potential employee. Be specific about what you can offer," said Beaman.
Flexible work is not one size fits all, said Jennifer Jones Newbill, director of global employment branding at Dell. "You need to treat each employee as an individual and ask, 'When do you want to work, where do you want to work?'" she noted.
What people tend to miss most about working in an office are spur-of-the-moment visits. Smart use of technology makes up some of that difference, though. Newbill, for example, ran a "virtual baby shower" for one of her team members.
This week, I spoke to Sutton Fell about ways women entrepreneurs can benefit from a flexible workplace:
Next Avenue: Why are women entrepreneurs in a unique position to take advantage of a flexible workforce?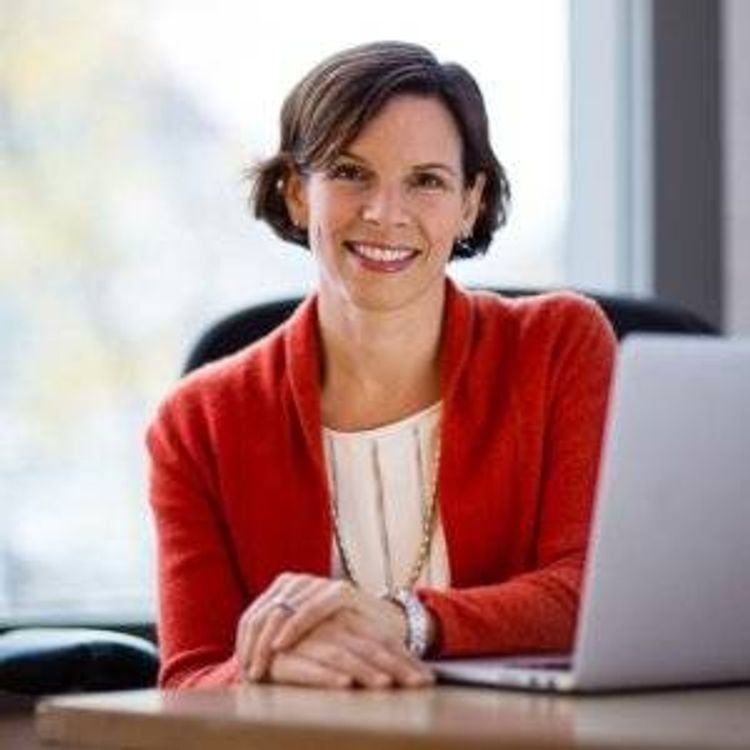 Sutton Fell: Women entrepreneurs are often in a unique position to better understand the importance of work flexibility and to value the benefits both for themselves as well as for the people they might hire.
This is even more so for women entrepreneurs who are starting a company in the second half of their lives and who likely have substantial life experience to know the very real negatives that result from inflexible, often arbitrary, schedules and work guidelines that typically favor men.
They have the opportunity to break the cycle, while also helping their company!
What have you learned from your experience as an entrepreneur with a flexible work staff?
As a woman entrepreneur myself, as I've gotten older I have realized more and more how important flexible work options are for myself and for my team members. Flexible options such as telecommuting, flexible and part-time schedules allow us to both be incredibly productive professionally and also live and manage our personal lives on a daily basis.
I've hired many women at all levels of their careers and stages of their lives, and they tell me regularly how flexible work options are vital to helping them manage childraising, caregiving for elderly parents, unexpected health diagnoses like cancer or postpartum depression and allowing them the opportunity to re-enter the workforce after months or decades away.
How does employing a flex work staff help your business?
Flexible work options allow entrepreneurs to recruit and retain top-tier, highly talented women and men who may not fit into a traditional work situation but who will bring a wealth of experience, education, passion and skill to a new company.
This talent can bring tremendous benefits in terms of productivity, effectiveness and cost-savings from being able to hire people to work remotely, on flexible schedules or part-time.
How does offering flex options for workers boost women in the workplace overall?
Women entrepreneurs supporting other women through flexible work options is an important component of reducing the gender gap in the workforce, both in terms of pay and participation.
Flexible work options are especially important for working women during motherhood years in order to help achieve better gender parity in the workforce, make women more financially secure and help reduce the negative impact the gender pay gap has on women's retirement.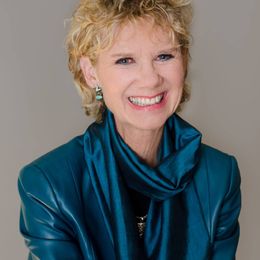 Kerry Hannon
is the author of Great Pajama Jobs: Your Complete Guide to Working From Home. She has covered personal finance, retirement and careers for The New York Times, Forbes, Money, U.S. News & World Report and USA Today, among others. She is the author of more than a dozen books including Never Too Old to Get Rich: The Entrepreneur's Guide to Starting a Business Mid-Life, Money Confidence: Really Smart Financial Moves for Newly Single Women and What's Next? Finding Your Passion and Your Dream Job in Your Forties, Fifties and Beyond. Her website is kerryhannon.com. Follow her on Twitter @kerryhannon.
Read More