Will FOMO Ruin Retirement for Millennials?
Not if boomer and Gen X parents offer these tips to help their grown kids
I'll be the first to admit it; I've rolled my eyes at some of the things my millennial children spend their money on. When I see what they bring home, I often wonder how their generation (more than 75 million strong) will navigate their financial future in a world where everything they desire is available with one swipe. Will FOMO (Fear of Missing Out) ruin their retirement in the future?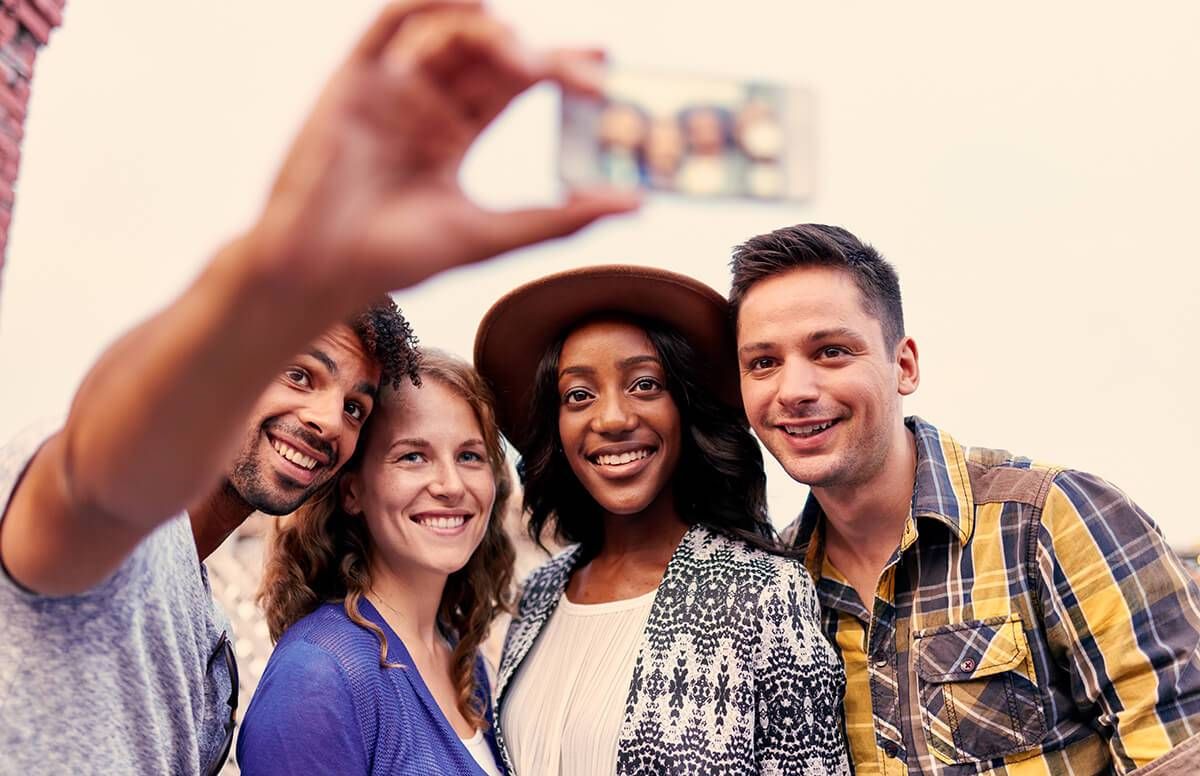 Millennials are constantly faced with financial detours — the options to spend money are endless and unlike what we boomers and Gen Xers experienced growing up, these options are in their faces constantly due in part to social media.
Positives and Negatives for Millennials and Retirement
So how do I, as a parent, help them when the motto I used to use, "save your $5 latte and you'll have a million dollars in retirement" is now, "save your $10 avocado toast, or $15 martinis with friends, or $10 quinoa salad, or… (fill in the blank) and maybe you'll have a million dollars in retirement?" Being in the financial services industry for more than 25 years, I've picked up a few insights that could help our millennial children. Before I get to them, let me run through the positives and negatives for millennials and retirement.
First, the positives. Millennials are on the right track. Believe it or not, they are actually doing a better job getting their financial house in order than previous generations.
In a recent Allianz Life study about generations (The Allianz Generations Ahead Study of 3,006 U.S. adults ages 20 to 70 with a minimum household income of $30,000, commissioned by Allianz Life Insurance Company of North America and conducted by Larson Research + Strategy), we found that 41 percent of millennials set money aside each month for saving, which is on par with the 42 percent of boomers who do the same (and higher than the 36 percent of Gen Xers). And the millennial generation is working harder to earn more. A growing number (28 percent) even have a side job in addition to their main source of income, according to a recent study from BankRate.
Millennials are making saving easier for themselves, too. The vast majority (71 percent) in our study use "tricks to save money" (like having different accounts to save for different things) and 64 percent admit they save more successfully when it comes directly out of their paycheck so they "never miss it."
This is good news and it's making a difference. Nearly half (42 percent) of millennials with a 401(k) put 10 percent or more into it monthly, which is similar to the 44 percent of boomers who do the same (and more than the 36 percent of Gen Xers). Their median retirement savings is $35,000, which is equal to Gen Xers who have less time to make up for any shortfall.
Now, the bad news: Social media has caused financial disruption for millennials, and it's not going away.
According to our study, more than half (57 percent) of millennials spent money they hadn't planned to because of what they saw on their social media feeds. Perhaps because of FOMO and what they see on social media, 50 percent claim they spend more money on going out than on mortgage or rent. The vast majority (71 percent) even admit, "If I'm being completely honest, when I have a fun experience and post it online, I'm doing it at least partly to show my friends that I have a great life too."
Millennials also believe social media is setting a negative precedence to how they perceive their lives. A staggering 88 percent believe social media creates more of a tendency to compare wealth and lifestyle with others (vs. 71 percent of Gen Xers and only 54 percent of boomers).
It seems clear that millennials are dealing with a new level of "keeping up with the Joneses" that could derail their good progress.
Advice for Boomer and Gen X Parents to Pass On
So what advice can we parents give to our millennial children? Consider these tips the next time finances come up in conversation:
When it comes to money, they should be honest with themselves. More than half of millennials in our study claimed they buy organic foods or spend $12 on lunch. Are these costs a true priority in their lives? Or can they trade-off these purchases to achieve a longer-term goal?
Tracking spending gives a clear view of where money goes. This may seem obvious, but it is often overlooked. For at least a month, either with an app or even a notepad, they should track every time they spend money. By tracking how they spend, they will quickly understand how "extra" expenses add up. This can create a clearer picture of what can be saved instead.
Mapping out their ideal life can help establish easily managed goals. What do they want their next 5, 10 or 15 years to look like? Having a visual map of upcoming life events like a new job, a trip, a home purchase or even a home remodel can help create short-term, intermediate-term and long-term goals they'll want to attain.
Once they set goals, they should revisit them regularly. Life isn't stagnant, so they shouldn't let financial goals be either. Adjust them if pitfalls come along or change them if life takes a new turn.
Financial tools can help. Living in a digital world has its challenges, but it has also spurred change and innovation to bring financial tools to the masses. These tools allow users to manage money at their fingertips and can make saving automatic.
When in doubt, a financial professional can help you and your millennial child get through the planning process.
We all remember when our teenage millennials first sat behind the wheel of the car. It was frightening for both parent and child. While millennials are making great financial progress, social media can be equally nerve-wracking. As parents, it is never too late to help them create a solid financial roadmap. And after all, isn't the primary goal of being a parent to guide your children so they can drive on their own?
Paul Kelash
is vice president of consumer insights at Allianz Life Insurance Company of North America, where he is responsible for research related to consumer trends and financial planning concepts. He also oversees communications and community relations for the company.
Read More