Food Security Boosts Cognitive and Physical Health
Research shows that access to healthy foods has significant impact, and helpful resources are available for older adults who are food insecure
We know that regularly eating nutritious food is good for our health and can help delay or prevent many conditions affecting older adults, like heart disease, diabetes and obesity. In addition, new evidence shows that food security — the ability to access high-quality, nutritional food — can positively affect brain health.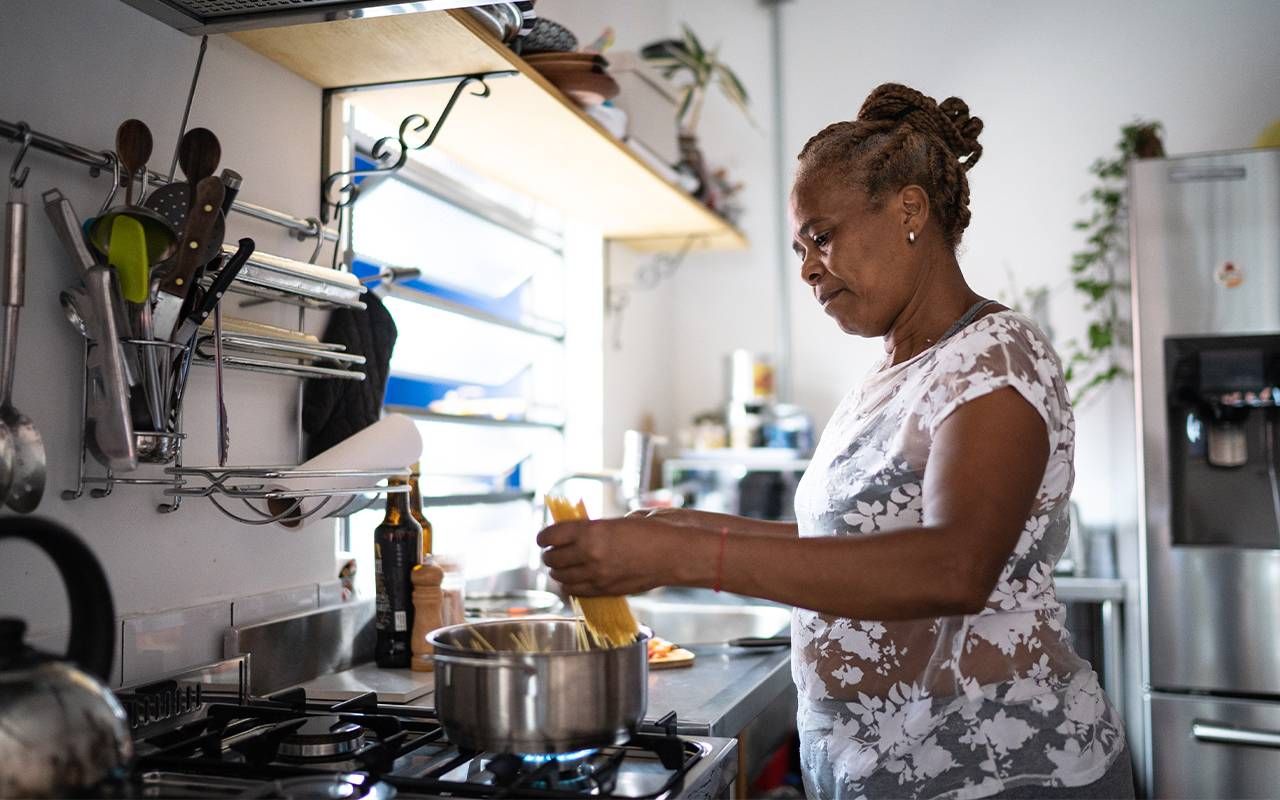 Researchers at Columbia University's Mailman School of Public Health looked at eligible older adults who participated in the Supplemental Nutrition Assistance Program (SNAP), the government food program for eligible older adults and others with low income or specific disabilities. 
Other research has found that financial strain and instability are linked with premature cognitive aging and can weaken brain stability.
They analyzed cognitive decline among participants 50 and above over ten years. They found that older SNAP beneficiaries had about two fewer years of cognitive aging than those who were eligible but did not participate in the food program.
"It's certainly possible that those who receive SNAP benefits have more money to spend on healthier food," said Peiyi Lu, who led the study.
"Another possibility is that the additional financial relief SNAP provides alleviates financial stress, which means there's a bit of extra money to spend on things like doctor visits, exercise or medications," Lu added. 
Other research has found that financial strain and instability are linked with premature cognitive aging and can weaken brain stability.
The Challenge of Food Insecurity
The U.S. Department of Agriculture (USDA) defines food insecurity as "a household-level economic and social condition of limited or uncertain access to adequate food." 
In simple terms, food-insecure older adults can't rely on getting enough nutritious food to lead a healthy and active life. Food insecurity among older people remains a serious challenge. 
A 2020 University of Michigan poll on Healthy Aging found one in seven older adults (14%) had experienced food insecurity in the past year. The problem has only worsened since COVID – leading to lower self-reported physical and mental health. 
An interactive map from The Food Action Research Center shows how much food insecurity among older people increased between 2019 and 2021.
Food insecurity also discriminates. It is highest among Black, Indigenous, and Hispanic populations, those with lower incomes, the "young-old" (60-69) and renters, according to a 2020 report from Feeding America.
Yet many older people eligible for SNAP benefits don't take advantage of them. About 4.8 million Americans 60 and older participate in SNAP. That's less than half (48%) of older adults eligible for the program, compared with 84% participation from all-age qualified individuals, according to Lu.
Food insecurity among older people remains a serious challenge.
Many Are Reluctant to Ask For Help
Many older adults are proud; they've worked hard all their lives and don't want to accept what they perceive as hand-outs, according to Melinda Hemmelgarn, a registered dietician in Columbia, Missouri. 
"For those on fixed or limited incomes, many are forced to choose between drugs, heat or food. It's easy to see why seniors suffer from malnourishment due to lack of adequate income and resources," she said.
The National Council On Aging states that food-insecure older adults are 65% more likely to be diabetic. They are also more likely to suffer from conditions such as congestive heart failure, high blood pressure, asthma, obesity and gum disease as well as depression and anxiety.
Doctors should refer older patients with food insecurity to affiliated social workers, social services and dietitians. It would be helpful to have food security information in waiting rooms, Hemmelgarn noted. 
She suggested that all doctors screen patients for malnutrition and food insecurity. "If a senior is food insecure, one should assume the patient is malnourished. But it's not always so obvious," she said. 
Additionally, specific nutrient deficiencies are relatively common and often overlooked among older adults and can lead to problems with cognition. Vitamin B12 levels, for example, decline partly because our absorption of the vitamin declines with age.
The Rural/Urban Divide
Food insecurity among older people is often worse in rural areas than in urban or suburban communities. Food-insecure rural New Yorkers experience worse health than their suburban and urban peers. 
Among food-insecure rural New Yorkers, 11% of all adults reported poor health, compared with 8% of food-insecure individuals in suburban and urban areas.
"Food-insecure rural residents are both more likely to have a chronic illness and less likely to get the care they need: a greater percentage of rural food-insecure residents delay or forgo medical care compared with their suburban and urban peers," according to a recent report from the New York State Health Foundation. 
"Any discussion of food insecurity has to look upstream to ask why people are food insecure – and that would be poverty."
Among the barriers are transportation, cost, isolation and lack of easily accessible stores stocking nutritious food, commonly known as food deserts. Unfortunately, this scenario repeats across the U.S.
In September 2022, President Biden hosted a Hunger, Nutrition, and Health Summit to accelerate action for the millions of Americans struggling with food insecurity and diet-related diseases like diabetes, obesity and hypertension. 
As a result, the Administration has pledged $8 billion towards a national strategy to end hunger, reduce food-related disease by 2030, and close disparities among the communities most affected. 
Initiatives include:
Increased funding for nutrition programs under the Older Americans Act.
Making it easier for individuals to apply for programs like SNAP and Medicaid.
Expanding virtual and in-person nutrition education for older adults.
Both Hemmelgarn and Lu stressed that older adults who have trouble affording healthy food should not hesitate to tap into federal, state and local resources.
One of the first stops should be local health departments, senior centers, or even county extension offices, Hemmelgarn suggested. Additionally, hospitals often have social workers who can ease the transition from hospital to home and ensure any available programs are accessible.
"Any discussion of food insecurity has to look upstream to ask why people are food insecure – and that would be poverty," Hemmelgarn said. "So we have to address that as well."
If you or someone you know is struggling with food security, consider the following:
• Each state administers the SNAP program, and each has its requirement for eligibility. You can view the requirements and apply online.
• Meals On Wheels is a program for home-delivered meals for elders who are ill or disabled. It operates in nearly every community in the U.S. Find a local provider in your zip code. 
• Feeding America has programs to assist older adults, children and families including senior food programs and mobile and drive-through pantries. 
• The U.S. Department of Agriculture's Commodity Supplemental Food Program, also called the Senior Food Box program, provides essential nutrition assistance to eligible participants through the commodity food list. You may be eligible even if you're receiving other benefits. 
• The Senior Farmers' Market Nutrition Program helps older adults obtain fresh food from local farms, roadside stands and CSAs at no cost. State Councils on Aging often administer the program, which provides farmers' market vouchers for eligible low-income seniors. 
• The Emergency Food Assistance Program is a federal assistance program that provides vital resources to food banks, food pantries, soup kitchens and other community-based partners who feed people in need, including older adults, whether or not you receive SNAP benefits. 
• Your local Area Agency On Aging can connect you with local programs that offer nutritional programs at senior centers or homes, transportation, referral services and more. Programs vary by state, region and county.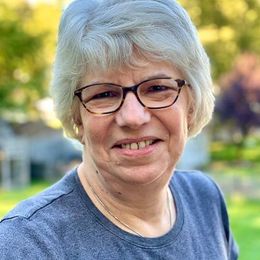 Liz Seegert
is a veteran independent health journalist covering aging, health policy, social determinants of health, and other key healthcare issues.
Read More