Food Tours Get a Green Light for Gluten-Free Diners
Now more than ever, gluten-free alternatives abound for food tour lovers
We squeezed into tiny Joe's Pizza in Greenwich Village while our tour guide shared the secret of New York City's delicious pizza: the water. My high-school-aged son nodded. "Yeah," he said. "I saw that on YouTube."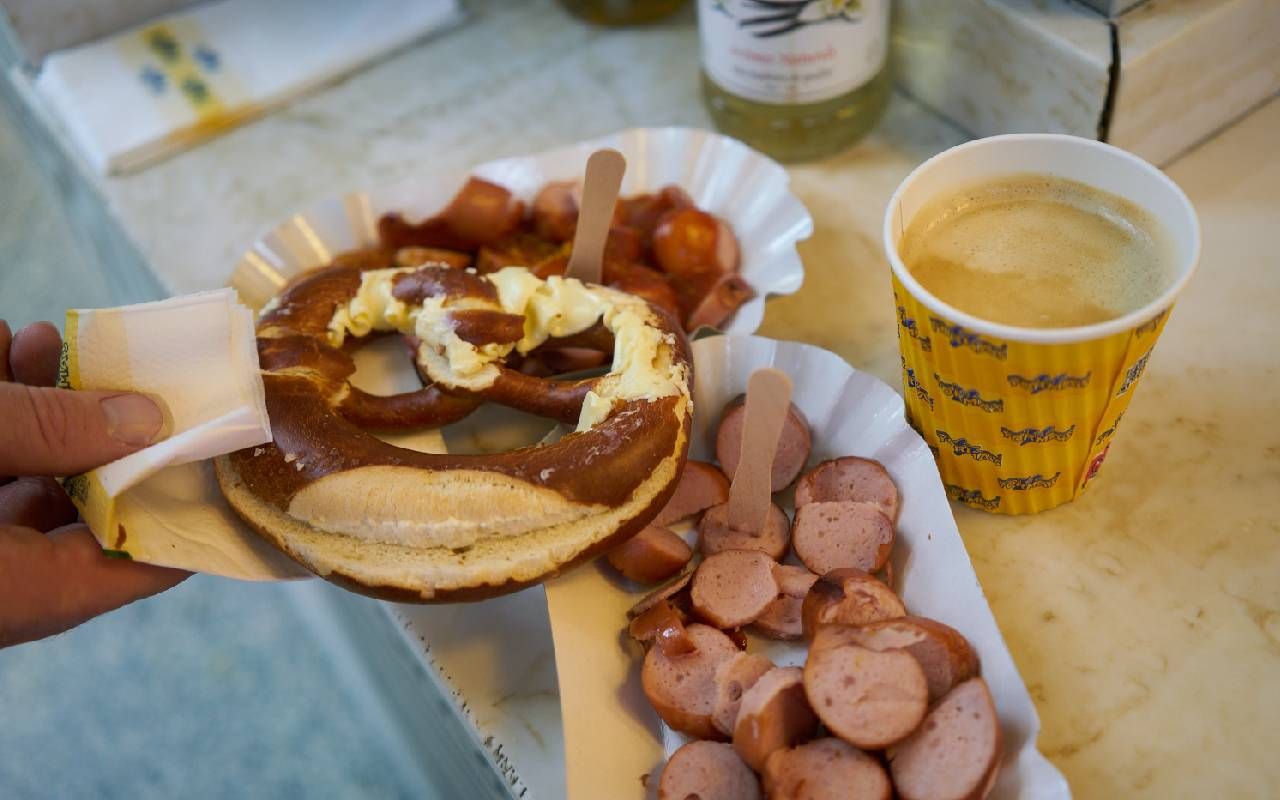 Since he's allergic to museums, I was pleased to see my son's enthusiasm for this new activity: A food tour. Having a guide take you to multiple restaurants for small bites gives you varied tastes of a city's cuisine and some history and local flair.
We've made it a practice to schedule a food tour whenever we visit a new city.
Our guide was an aspiring actor, and his humor kept us engaged nonstop. In addition to pizza, we tasted a freshly baked chocolate chip cookie, gourmet cheese and meatballs. We also learned about the challenges and opportunities of rent control in the Big Apple.
Fans of Food Tours
Since then, we've made it a practice to schedule a food tour whenever we visit a new city. They've been a great way to meet other people, enjoy an activity with cross-generational appeal and get a "taste" of a new area. 
For example, my adult son and I enjoyed the vibe of our tour in Amsterdam, where we tried cultural delicacies such as herring, stroopwafels and Jenever, an alcoholic beverage flavored with juniper berries. 
The guide oversaw our tastings and conversations, asking pointed questions to engage the group. One challenge has arisen, however: since our first tours, I learned that my chronic autoimmune disease would require me to give up gluten.
So, while not diagnosed with celiac disease, I joined the approximately 3 million Americans who have to pass up bread, beer, waffles, muffins and other tasty treats — often the delicacies for which people travel.
On some tours, that presents a problem. For instance, a food tour in Brooklyn, run by the same company we'd used to explore Greenwich Village, doesn't accommodate gluten-free diners. But we've found plenty of tours that do.
It's essential to see if a tour can offer gluten-free options (many also offer vegan substitutions) before booking since arrangements with participating restaurants are made in advance. Often, the replacement item is equally, if not more, delicious than the standard fare.
Often, the replacement item is equally, if not more, delicious than the standard fare.
We did a food tour in our hometown of Washington, DC, with a friend visiting from The Netherlands. We started at Dean & DeLuca (now closed); while everyone ate a morning muffin, I enjoyed a fresh wild rice salad. Other delights on the trip were falafel on pita for the group, salad for me and a slice of gluten-free chocolate cake.
Our most humorous moment was on a food tour in Berlin, where the group enjoyed warm, steaming pretzels with mustard while I nibbled on a canned dill pickle. The guide introduced us to currywurst — which I doubt we would have tried otherwise.
We ate the spiced sausage with curry and fries again and again while in Berlin. And we still talk about the Bao Burger we tasted, served on a fluffy rice-based, rather than a wheat-based, bun.
Some guides delve deep into history. In our Charleston, South Carolina tour, the guide explained the Historic French Quarter's role in the local and national records; we tasted Southern staples, such as authentic low-country boil, barbecue and pralines. And we visited a unique restaurant — housed in a former church building — for which my husband and I had dinner reservations. 
In St. Thomas, if you want a more interactive experience, try tours like the Flavors of St. Thomas. In addition to tasting Caribbean classics, you'll learn how to make the island's signature rum drink, the Painkiller cocktail.
While most tours advise participants to expect small bites rather than a full meal, we got more than we asked for in Old Town Albuquerque. Our first stop featured a plateful of chicken enchiladas, beans and rice after eating chips, salsa and guacamole. The subsequent red chile beef bites, margaritas and custard (all gluten-free) were delicious but difficult to squeeze into a full stomach. 
Confirm the availability of gluten-free or vegan items before booking, as needed.
Another couple on tour had recently retired and traveled as much as possible. They explained the story behind one of the restaurants on our time — that it had been a brothel — as they'd learned during a ghost tour the previous evening.
Those with extreme food sensitivities can go off the beaten path and check out the foraging tour in Asheville, North Carolina. Rather than visiting restaurants, you'll go to a local meadow and forest to find edibles from the local woods and meadows. As an option, you can bring your foraging finds to one of several restaurants, which will create an appetizer for you. 
Our favorites on tour were the sourwood leaves, garlic mustard and pedicular. However, the guide advised that mushrooms, psychedelic or not, are never a guaranteed find: our group came across some, but none that were edible.
Ready to book a food tour? It's easy to find options online; prices range from about $70 to more than $100 per person. Next, confirm the availability of gluten-free or vegan items before booking, as needed.
Finally, explore reviews on TripAdvisor, Secret Food Tours or other platforms to ensure that the experience will align with your expectations. Bon appetit!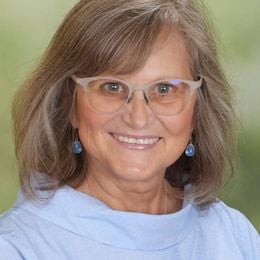 Judy Harju Galliher
recently retired from a 37-year-career in corporate communications in which she wrote about issues related to health and well-being, data center management, and school and college safety. She continues to delve into stories she's passionate about and has been published in The Mindful Word and The New York Times.
Read More