The Freebird Club: An Airbnb for the 50+ Set
Its creator hopes to help curb social isolation and add joy to traveling
In his excellent new book, The Longevity Economy, MIT AgeLab Director Joseph F. Coughlin makes a compelling case that too many businesses fail to recognize or understand older consumers. Let me tell you about a new and intriguing business that's bucking this trend by wisely serving people 50 and above. It's called The Freebird Club and it might change the way you or your parents travel.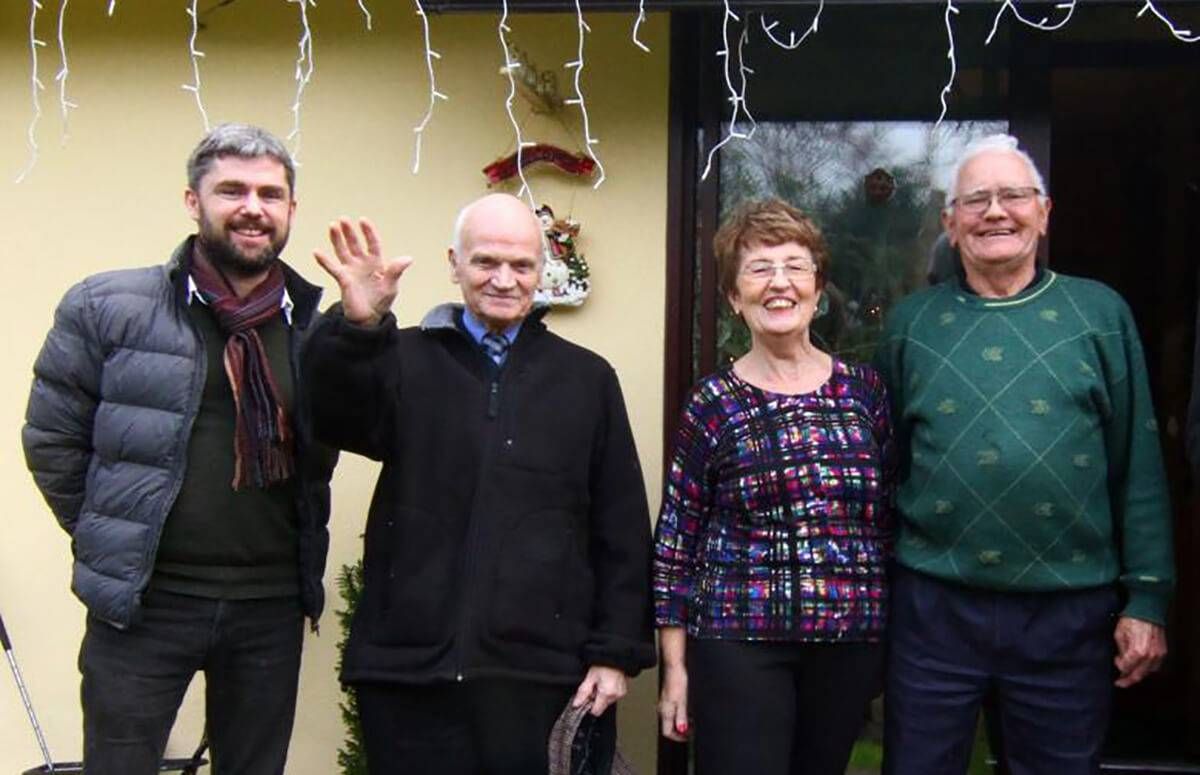 The Freebird Club: An Airbnb for People 50+
Think of The Freebird Club as the Airbnb for the 50+ set, with a hint of Match.com thrown in.
The Freebird Club, founded by a young, zealous Irishman named Peter Mangan, lets people 50 and older host in their homes other people who are 50+ and traveling. The one requirement for hosts of the peer-to-peer social travel and homestay club: they can't just hand over the keys. They need to be home some of the time their guests are visiting so they can mingle and have fun together.
The Freebird Club (not to be confused with the Lynyrd Skynyrd power ballad signature song) isn't just about helping people 50+ find a place to stay on vacation. It has two greater purposes: 1) providing income for older people who need it and 2) curbing social isolation among older people by letting travelers and their hosts share time together. According to a 2013 National Academy of Sciences study, social isolation and loneliness are associated with a higher risk of mortality among people 52 and older.
'Building Bridges to an Age-Friendly World'
In reality, most Freebird members are in their 60s and older. "I was going to do The Freebird Club for people 60 and older," Mangan told me. "But all the advice I got was to attract people in their late 50s and up" by keeping the minimum membership age down to 50.
Mangan's slogan for The Freebird Club: "Connecting senior explorers and building bridges to an age-friendly world."
His dad, Owen — a retired, widowed veterinarian — was the inspiration for the travel service. Peter, who lives in Dublin, had been renting out a cottage he had in county Kerry, Ireland, through Airbnb to bring in extra income. His dad, who was in his 70s, took care of the property.
"My father was doing most of the meeting of the guests on my behalf. He was living alone and adjusting to that phase of life. And he was using words like 'boredom' a lot," says Mangan, a former banker. "But what was enjoyable for him was meeting the older guests who came to stay. They'd go to the pub together and go sightseeing and have dinner. There was real bonding. The common denominator was their age group."
Mangan realized this was something Airbnb wasn't doing. "If I could make it a social club more than a travel accommodation, I can really do something in the aging space," he thought.
The Freebird Club: Winner of a 2015 Competition
After tinkering with the idea a bit, Mangan brought it to the 2015 European Social Innovation Competition, run by the European Commission, and he won. At the time, Mangan was senior manager for research innovation at University College Dublin (UCD), his alma mater.
Next, Mangan moved to London for three months to enter a bootcamp accelerator program with mentors in the aging and business sectors.
"When I went to London, the first thing I did was search Airbnb for two weeks, looking for older-looking hosts I could stay with to see what it would be like. There were very few," says Mangan. "I stayed with nine hosts and found some wanted to chat and some didn't — they just wanted to give me their keys."
In 2016, Mangan left his college job to become a full-time Freebirder and The Freebird Club won the Aging 2.0 Global Startup Search in London. The site went live with a soft launch in September 2016; it launched officially in April 2017.
A Club to Empower Older Adults
"We don't want to be considered just another travel accommodation site," Mangan says. "We're more of a club for older adults." Freebird, he adds, "is about empowering older people and giving them opportunities to be mobile and vibrant."
It costs 25 Euros (roughly $30 currently) to become an approved Freebird Club member. Initially, Mangan says, "I thought it would be free to join. But experts didn't like that. They said people will trust it more if only people who paid are in the club and that this would increase the level of security and trust. Plus, it would generate some upfront income."
You can charge any amount you like to rent out your home as a Freebird member. Freebird's fees are similar to Airbnb's: It charges guests 12 percent above the rental fee and charges hosts 3 percent, to cover processing costs. In the United States, Freebird members often charge guests between $50 and $100 a night.
The Freebird process: you click on the JOIN CLUB button, provide a few basic personal details, complete a simple profile description and pay the one-time membership fee. Once you're a member, you can list your available accommodation by clicking on the "Become a Host" button. If you prefer to travel as a Freebird guest, you can search on the site for places you'd like to visit and look for Freebird hosts there.
Freebird staffers — at least 50 percent of whom must be over 50 — interview all prospective hosts and read reviews from hosts and guests after each stay.
Freebird also has a "buddy" system for security: An adult child might be the "buddy" of a parent traveling through Freebird, gaining access to information about the hosts and notifications about the parent's stay. "We don't want to be 'Big Brother,' but we want to provide a sense of comfort for people who'd never dream of using Airbnb," says Mangan.
Its No. 1 Nationality: Americans
After AARP ran a piece about The Freebird Club last year, "we got 300 to 400 people in three or four days. It was really amazing. The idea really resonated with a lot of people," says Mangan.
Already, Freebird has 1,500 members in 38 countries from Australia to the United States; Americans are its No. 1 nationality. "Twenty-five percent of members who joined last month are American," says Mangan. There are currently 30 Freebird hosts in the U.S., spread across the country.
To build an in-house tech and web development team, amp up marketing and boost its customer service, The Freebird Club is now raising money through a crowdfunding campaign on IndieGogo, which ends Dec. 16. The goal: 150,000 Euros.
Mangan hopes Freebird will ultimately spread its wings and help members search online for things to do together so they can meet up around interests.
"Some members have said jokingly that they could see a romance part taking off," he says. "We'll see where it goes."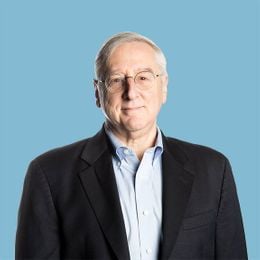 Richard Eisenberg
is the former Senior Web Editor of the Money & Security and Work & Purpose channels of Next Avenue and former Managing Editor for the site. He is the author of "How to Avoid a Mid-Life Financial Crisis" and has been a personal finance editor at Money, Yahoo, Good Housekeeping, and CBS MoneyWatch.
Read More