From Homelessness to Home Dweller
Volunteer organizations across the country help formerly homeless people make their new spaces feel like home
Cecilia Murphy's three-room Bronx, New York, apartment was a mess. Slightly used clothing, appliances and small pieces of furniture filled the space. Each time the needle on her Singer sewing machine made a knocking sound, she took out a tool and fixed it.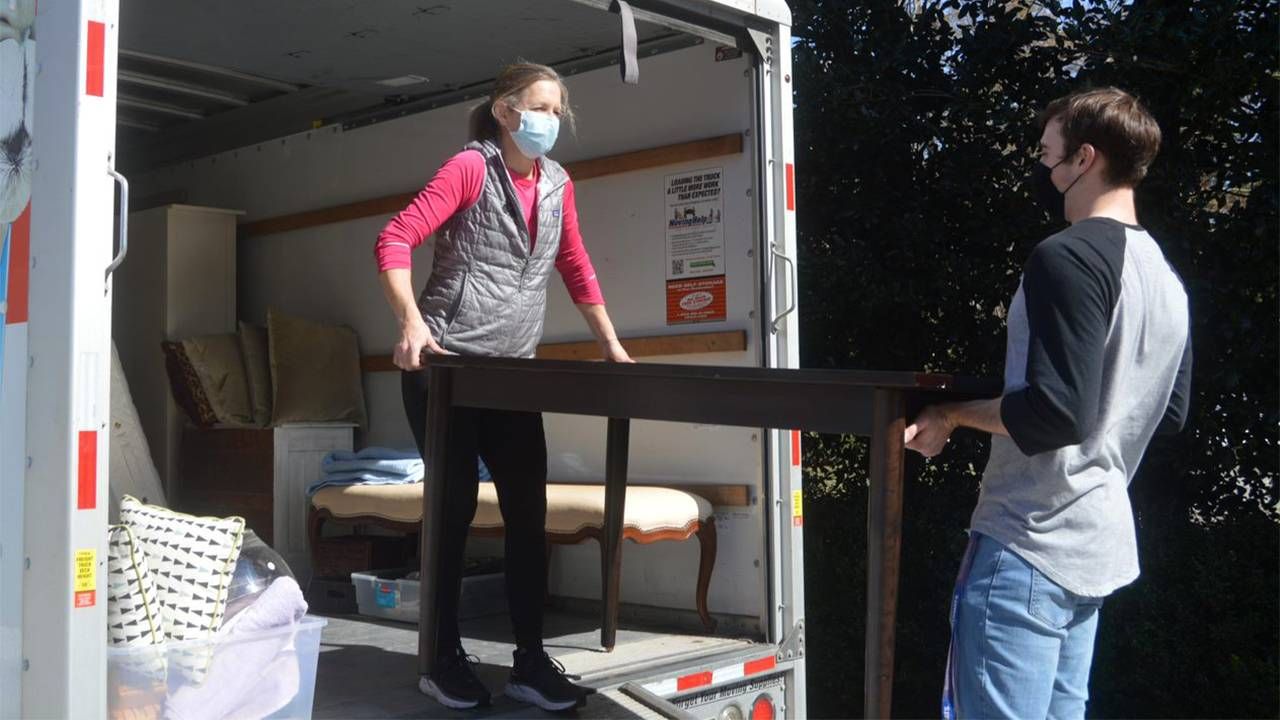 I grew up in the same apartment building and spent a lot of time with "Grandma Ceil." She wasn't my real grandma. I had a deep fondness for her. Everyone in the building did.
She repaired everything she collected and donated it all to people in need. This was in the 1970s when homelessness wasn't as widespread as it is today. She taught me that homelessness could touch everyone, and she did what she could to help people get what they needed once they found a place to live.
Filling an Empty Home with Dignity
"It's not like you walk into a new home and have everything you need."
Making the move from homeless shelter to a new home often means sleeping on the floor. In Section 8 housing, which provides shelter assistance to low-income people, many residents who are formerly homeless often arrive solely with the clothes on their backs.
"It's not like you walk into a new home and have everything you need," says Annemarie Thayer, city director with Humble Design Seattle, a 501(c)(3) that hires interior designers to customize and fully furnish interiors for individuals, families and veterans emerging from homelessness. In addition to its Seattle operation, Humble Design has chapters in Chicago, Cleveland, Detroit and San Diego.
"What's missing when a family or person moves into an empty home is dignity," Thayer says. "We need to restore their dignity."
Humble Design does that by working closely with partner agencies that alert them to people in need of furnishings. "Clients fill out an extensive design form," Thayer says. "We get to know them and their likes in terms of design."
For Alycia, age 54, and her son Joel, age 20, books topped their list of what made a space a home. They spent 10 months in a homeless shelter after fleeing an abusive situation. When Alycia met with Humble Design's interior decorator, she spoke about her love for books, especially her favorite, "Alice in Wonderland." On the nightstand right by her bed is a framed illustration from the book.
Making a Family Feel at Home
Bookshelves filled with books are the first thing one sees when entering the apartment. The interior designer also made sure to outfit the home with all of the essentials, from cookware to linens to furniture. "We furnish one home a week in Seattle," Thayer says, "and 2400 homes a year within all of the Humble Design locations."
"No two interiors are alike," she adds. "It comes down to what the client wants and likes."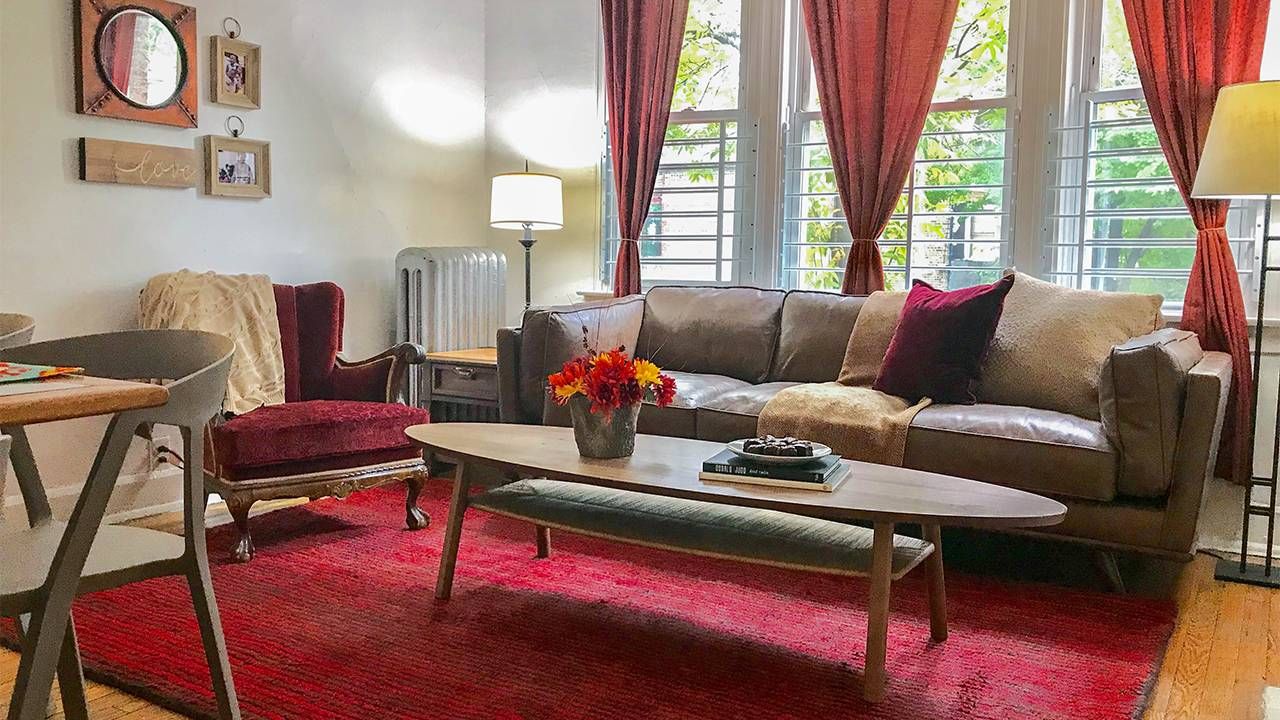 Humble Design began in 2009 in Detroit. The Seattle warehouse is between 10,000 and 12,000 square feet, and it's filled with an assortment of home goods, furniture, beds and dinnerware.
People in and around Seattle can donate new and slightly used goods to Humble Design. Monetary donations are also welcome. "Local businesses also spend service days volunteering at the warehouse and raising money for the nonprofit," Thayer says.
To watch a video of Alycia and Joel move into their furnished home, and to see the "before and after" photos, click here.
'Do We Really Need So Many Sets of Silverware?'
While founder Fran Heitzman was touring one of two Bridging warehouses with a mom and her daughter choosing essential items for their home, he watched the child look wide-eyed at the assortment of silverware. She remarked, "Just think, Mom, we don't have to share spoons when we eat."
That prompted Heitzman to go home and look in the silverware drawers in his kitchen. He found 20 sets. "What in the world do we need with twenty sets of silverware?" he asked.
"No one expects to be homeless."
He took five sets and brought them to Bridging. "It took more than a year and a half before my wife noticed it was missing," said Heitzman, who passed away in 2020 at the age of 94.
"His memory lives on," says Mark Wilkening, executive director at Bridging, based in the Twin Cities. Wilkening has been with Bridging since 2015 and fondly remembers the beloved founder. "I told my wife after the interview how I want to work with this man," he says.
Heitzman, a former business owner, worked as the custodian at Pax Christi Church in Eden Prairie, a suburb of Minneapolis, in a job he loved. In 1987, a woman came in with a slightly used crib and asked if the church nursery could use it. He said no, however, he took it because he knew he could find a home for it.
Today, Bridging has two warehouses: the Bloomington warehouse, in a Minneapolis suburb, is 26,000 square feet, and the Roseville warehouse, just north of St. Paul, is 70,000 square feet. Both are filled with everything needed to furnish a home.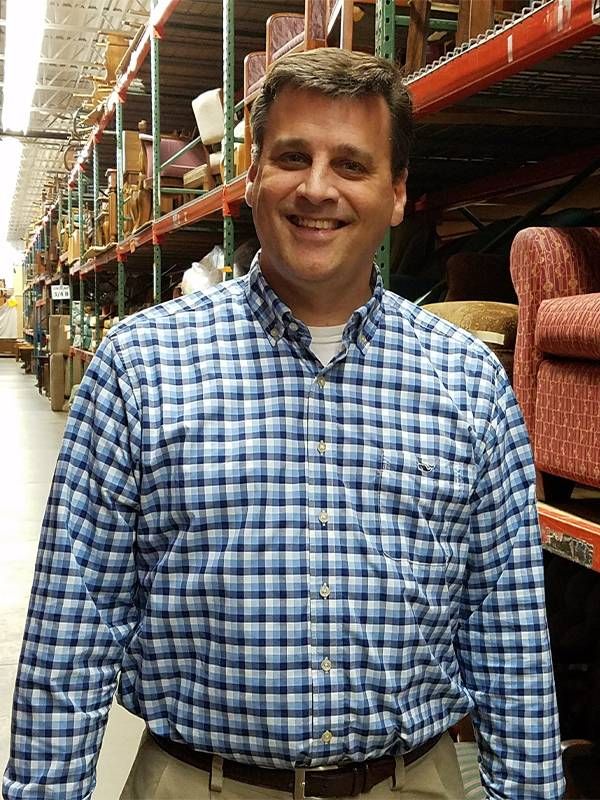 Formerly homeless people make an appointment to visit the warehouse and pick out the items they need. They are assisted by professional volunteer shoppers and Bridging staff and volunteers transport the goods to the new homes. 
It's a busy place. Based on statistics from 2021, the organization hosted 22 appointments a day, which amounted to 4,174 households a year. About 1,900 of those were households with children; others consisted of singles and couples of all backgrounds and ages. 
"No one expects to be homeless," Wilkening says. "Everything can be fine and then something happens such as job loss, the ending of a relationship, domestic violence, a physical disability, illness or mental illness. Older adults are not immune. You lose a spouse and you lose your income."
Bridging hosts an annual gala and accepts new and slightly used household goods. "Our goal at the end of the day is to be a good kind of tired," Wilkening says. "Fran used to say, 'That good kind of tired meant when you go home at the end of the day, you're tired and you also feel good because you did something good for someone.'"
To watch a YouTube video of Bridging founder Fran Heitzman, click here.
Making a Difference
When hard times hit, Brian, Shannon and their son left their New Jersey apartment, got rid of all of their possessions and moved into a homeless shelter. Within a few months, they applied for and received Section 8 Housing.
"Most people don't realize that if you're homeless or living paycheck to paycheck, you put all your money into that first month's rent and deposit," Kim Sleeman, founder and executive director of The Warehouse NJ, based in Millburn, New Jersey, says. "It doesn't leave enough for furniture or household goods."
Brian says, "I don't know what we would've done without help from Kim (Sleeman) and The Warehouse NJ."
He adds, "We were thrilled to have a home we could afford but we had nothing to put in it. Kim gave us everything we needed: our couch, bedroom furniture, kitchen table, the bedding, just everything. We can't thank her enough for what she did for our family."
"We were thrilled to have a home we could afford, but we had nothing to put in it."
Prior to the move, Brian and Shannon met with Sleeman so they could pick out furnishings for their new apartment. It's her favorite part of the job.
She never dictates what the clients pick, and offers decorating suggestions only if asked. Her involvement ranges from collecting slightly used and new furniture and household goods, to loading trucks to take these goods to storage facilities, to meeting with clients and to delivering products on moving day. Donations come from New Jersey residents and a handful of retailers.
Sleeman founded The Warehouse NJ in 2019, and to date has helped 450 former homeless families and single adults furnish new apartments and homes. She met Brian and Shannon through Homeless Solutions, Inc., a nonprofit that offers shelter, services and supportive housing to homeless people and working poor in Morris County. Homeless Solutions is one of a dozen nonprofits that collaborates with Sleeman's organization.  
"Kim approached us," Tamala Reynolds, volunteer manager at Homeless Solutions, says. "When our clients move into housing, we try to procure furniture and other household items to get them started. Fortunately, Kim reached out to us. Everyone she's helped sees how big her heart is."