Funeral Planning in the Time of COVID-19
Experts offer alternatives for services and connecting with others
The death of Dave Kerpen's mother could not have come at a worse time.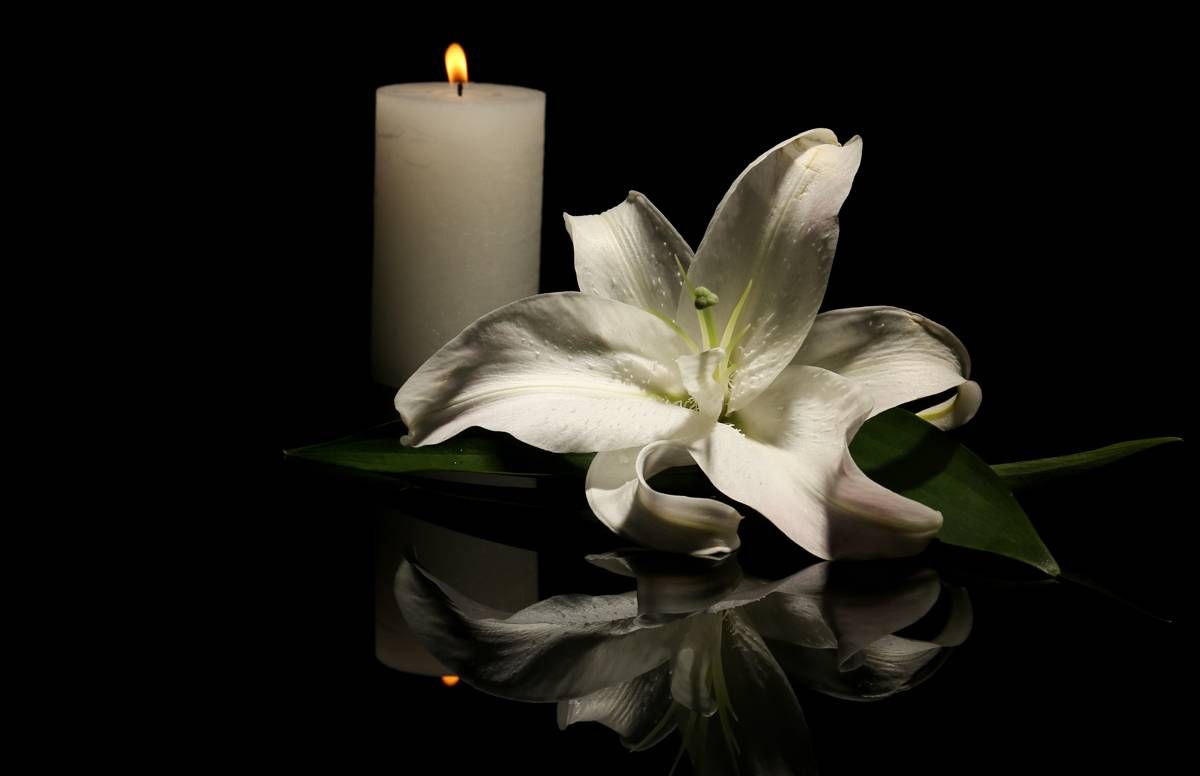 It was March 17, 2020, the day after the White House advised people to avoid groups of more than 10. The family was scattered: Kerpen's mother, Rayni Joan, 79, died in Santa Monica, Calif. Kerpen and his brother, Dan, lived in New York. A third sibling lived in Washington, D.C. They could not safely gather to comfort each other and celebrate their mother's life.
"It was devastating," Kerpen says. "All I wanted in the world was to hug my brothers."
But with the help of his wife, Carrie, and his work assistant, Sam Nesbitt, Kerpen came up with an alternative. They designed an online memorial to Rayni and live-streamed the memorial service, followed by a six-hour virtual shiva, a Jewish tradition that normally involves seven days of visits to the home of the grieving family.
"Grieving my mom is a horrible and painful thing, but I was able to honor her with the website and memorial service and really connect with my friends and family through the shiva — even if it was online," Kerpen says.
When You Can't Be Together After a Death
Nearly everything has changed since COVID-19 established a grim foothold in our world, and the way we handle death is no exception. More and more state and local jurisdictions have restricted large gatherings. Families and funeral homes are left with few options: postponing services or limiting them to family-only gravesite gatherings. Others are swiftly putting live-steaming capability into place.
"Grieving my mom is a horrible and painful thing, but I was able to honor her with the website and memorial service and really connect with my friends and family."
Goldman Funeral Group of Buffalo Grove, Ill., live-streamed its first burial service on its Facebook page March 17, 2020, attributing that decision to the federal guidance that suggested a limit of 10 people at gatherings. "In light of these guidelines, we feel we need to take decisive action to keep our attendees safe while still properly honoring their loved ones," it announced on the website. The live streams are available at no additional cost.
Our Commitment to Covering the Coronavirus
We are committed to reliable reporting on the risks of the coronavirus and steps you can take to benefit you, your loved ones and others in your community. Read Next Avenue's Coronavirus Coverage.
But the death of a loved one is never easy. We depend on established rituals to provide a sense of comfort and routine, and the physical presence of other people is key.
"The most difficult thing is, in times of grief people want to hug and huddle and be close," says James Kennerly, president of Greenwood Funeral Home, of Fort Worth, Texas. "Of course, we're not police; we can't prevent people from doing that. But we do provide a place in the graveside service that's large enough for ten people to be safely gathered together. It's tough."
The Heightened Psychological and Emotional Toll
Erica Srinivasan, associate professor of psychology at the University of Wisconsin-La Crosse and director of the school's Center for Grief and Death Education, says being unable to gather after a loved one's death may leave people feeling isolated and unsettled, which is compounded by the coronavirus crisis.
"I think the unknowns of the virus, and all the changes day to day that have happened as a result of the virus, likely add an additional layer of anxiety to the grieving process," Srinivasan says.
Rev. Edie Bird of Christ Episcopal Church in Cape Girardeau, Mo., performed a funeral service on April 4, 2020, in front of just six relatives of a long-time member. Even for that, she had to obtain special permission from the area bishop. "It really was different. Much more somber," she says.
There is no perfect substitute for physical touch when people are grieving, Bird says. "Hugging at this time is a pretty big deal, because it can convey things when you don't have words," she adds.
What's more, a public funeral or memorial service brings a powerful message to family. "It's very encouraging," Bird says. "They don't even realize until they see all the people [in attendance] how many people loved their family member and how many lives the person touched."
Ways to Reach Out to Each Other Now
While it is vital to acknowledge how difficult solitary grieving is, we can also find creative alternatives to traditional memorial and funeral services, says Christina Staudt, who chairs the Columbia University Seminar on Death.
Families can ask friends and relatives to send in photos or written memories of the loved one that may then be assembled online into a memory book, says Staudt, who has also been a hospice volunteer for more than 20 years.
"Or we could decide that on the first Sunday of the month at 10 o'clock we will all sit down [in their separate homes], light a candle and say something special about the person we're remembering," Staudt says. "This is a way to bring in all the people who might not have access to the internet."
Personally, Staudt says she enjoys doing meditations and visualizations to bring loved ones close. "It's not so difficult to sit down and look at a photograph of someone who cannot be physically with you and just think about them giving you a really good hug. Something happens, some hormone in our bodies starts moving, and we're actually, strangely enough, receiving comfort in that way," she says.
"I think the unknowns of the virus, and all the changes day to day that have happened as a result of the virus, likely add an additional layer of anxiety to the grieving process."
These rituals need not be lengthy — something caregivers grieving the death of a loved one while caring for another should keep in mind, since their time is so limited, Srinivasan said. It can be something as simple as writing out one's feelings for 10 minutes or five minutes or even two minutes each morning, or drinking a cup of tea while focusing on the person who has died.
"When these small coping approaches or rituals are set with an intention for grieving, that's when they can be really powerful," Srinivasan says.
Roz Whillock, of Cottage Grove, Minn., and her two sisters have been sending photos of their father, Robert Allers, to each other since his death on March 17, 2020. They've also cherished the cards friends have sent.
While Whillock's family could not have a memorial service right away (their immediate family alone consists of well over 10 people), they hope to do so eventually.
Allers worked as a volunteer firefighter in the small town of Goodhue, Minn., where he lived his entire life and was a fixture in the community.
"Because my dad grew up there, and until even less than a year ago, he was very active with everything and so many people. We just feel like we would really like to have something that everyone could come to," Whillock says.
Experience Sparks Online Funeral Business
Kerpen decided after creating the online streaming event and memorial that he wanted to share it with other families. In keeping with his entrepreneurial background, he and Nesbitt created Remembering.Live, which offers online memorial services and websites for those who cannot gather in person. Costs range from $499 to $999, depending on which services are chosen.
For his family, the online service and shiva had something of a silver lining, Kerpen said. "The thing about a shiva and a wake is that they're very crowded, and you don't have much time to talk to anyone. Through the [online] shiva, I was actually face to face with my brothers for six straight hours. And while we couldn't hug physically, we actually connected way more through that than we would have had it been a shiva at my house with people running around and everyone entertaining everyone else.
"It was actually really nice."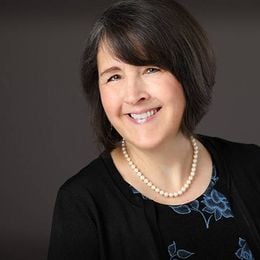 Emily Gurnon
is the former Senior Content Editor covering health and caregiving for Next Avenue. Her stories include a series of articles on guardianship abuse that was funded by the Journalists in Aging Fellows Program. She previously spent 20 years as an award-winning newspaper reporter in the San Francisco Bay Area and St. Paul. Reach her through her website.
Read More