Opinion
OPINION: The Future Is Multigenerational and Bright
A young Influencer in Aging on what she's been seeing and expects
I come to you energized and exhausted. I'm just one in hundreds of thousands of millennials on the digital frontlines of the coronavirus pandemic.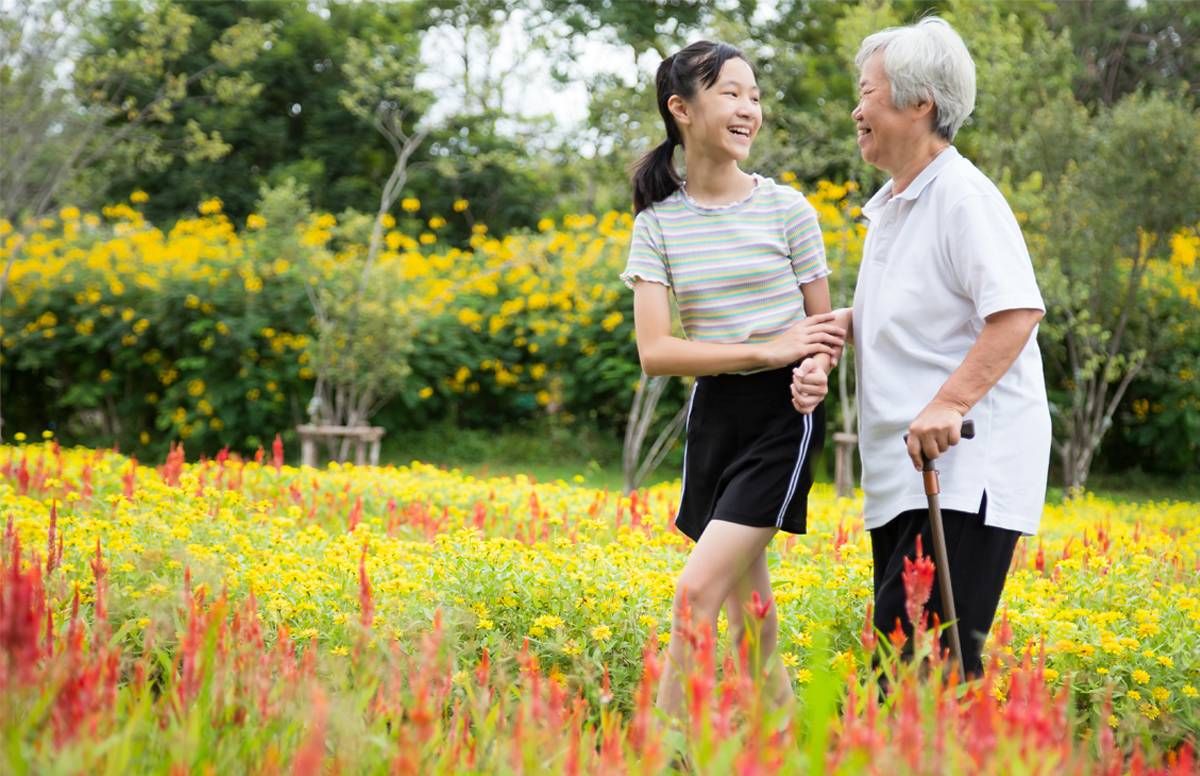 Armed with our computers and networks, we are on a mission to do everything in our power to reduce suffering, while balancing the threats of public health with economic collapse. Some of us double as essential workers and health care heroes. Some, like me, are entrepreneurial and couldn't not do something.
Bottom line: we millennials generally don't want our grandparents to die and we don't want to go through the Great Recession again, and we don't want an unjust world, or country.
I am nearing 90 days from my pandemic triage draft date. Some digital draftees started earlier, some later; many have left the front lines, while others continue to pour in, preparing for the next spike as protests have no end in sight. It's sometimes paralyzing to explore the enormity of the impact of the coronavirus outbreak, but we push forward.
You won't see us because we are too busy pouring 40 to 80 hours per week into building solutions.
Like many, I've felt anxious frequently. I've also felt simultaneously overwhelmed/free, isolated/smothered, grateful/hopeless, appreciative/disappointed, hopeful/frustrated, compassionate/intolerant, curious/hopeless, joyful/sad and confident/uncertain. Mostly, I feel optimistic that this set of circumstances will bring greater opportunity for systemic change, allowing generations to build, together.
Millennials Teaming Up to Help Fight COVID-19
My pandemic story:
After nearly a decade in the field of aging, I needed to find out what I was really made of. I needed to learn the difference between what I am truly good at versus what I am merely capable of.  Along the way, I helped launch encore startups with tech gurus, I learned international policy and business at the speed of relevance and accomplished feats I never dreamed of pursuing. Mainly, I learned that funds dictate trends and if I ever wanted to fulfill my vision of multigenerational living, I needed to immerse myself in the world of finance.
I was mainly consulting with Asian-based emerging technology funds when that work came to an abrupt halt around Chinese New Year (January 25, 2020) due to the pandemic. I did my best to pivot, focusing locally and working with mentors on a multigenerational economic development fund concept. When March arrived, the reality of the impact of COVID-19 vs. the cognitive dissonance I was living came to fruition.
People I had known on the front lines of health care — the real heroes —began sharing stories of bleaching PPE (personal protective equipment for health care workers) reusing masks and asking construction workers to donate their N95s, all before things really got started.
How could our nation be so ill-prepared?
I had to try something to help get masks to people who needed them. So, I reactivated my WeChat, fired up my WhatsApp and messaged every person I knew around the world who had uttered the words factory, mask or medical in previous investor meetings. I stayed up until 3 am speaking to friends and friends of friends in Asia and ultimately sourced 20 million masks (N95, KN95, triple-layer surgical and 2-ply cotton) in one night.
At first, the mask quotes were wildly overpriced. But after constant 16-hour-days and collaboration with networks like NEXUS Global (a community of young philanthropists, creatives and social entrepreneurs), market-rate pricing and invaluable intel was available at the touch of a screen. The highlight for me was the successful Easter mask collaboration with an L.A.-based screenwriter and a leader from MaskForce/RETI Center in Brooklyn,  a feat accomplished with three millennial females in less than a day.
2 Things I've Realized During the Pandemic
The reason for our mask shortage, I realized, was the supply chain was breaking. They required levels of middlemen, weren't nimble and didn't reward problem-solving.
What I've also realized is that, despite some media declarations that millennials are against boomers and Twitter bots aiming to divide us, there are a lot of good ones in the younger generations that you won't see. You won't see us because we are too busy pouring 40 to 80 hours per week into building solutions.
We, the digital front line millennials, are still working to navigate the chaos of the pandemic, finding opportunities to bypass entrenched intermediaries and build agile solutions.
Over the last three months, I teamed up with an eclectic, operationally minded group of ex-military and intelligence people. I also contributed to a privacy-based contact-tracing app called Covid Watch. And, leveraging my background in aging services and security in fintech, I've become Trust & Safety Tsar at Helping Hands, a new nonprofit created to slow the spread of COVID-19 through tech-enabled community volunteerism.
Why I'm Optimistic About the Future
Most of us have done things we never imagined doing, while also finding overlaps from our previous experiences. I have to admit that working alongside very capable teams on a mission is riveting. If this is what the coronavirus is bringing to the world, I am optimistic.
Back in 2014, I founded Connect the Ages, whose goal is to connect younger generations to the value of wisdom. It led Next Avenue to honor me as a 2017 Influencer in Aging. Due to the pandemic, for the first time in years, I've found myself thrust back in the field of aging.  And once triage is in place, I aim to revive Connect The Ages.
What's it like to be an entrepreneurial millennial on the digital front lines of the coronavirus pandemic? You don't have time for Netflix, but you daydream about what it must be like to binge Tiger King while avoiding carpal tunnel. And you adjust a makeshift home-standing desk while navigating Slack, WhatsApp, Google Drive and Zoom.
If you want to join this ragtag, multidisciplinary (and multigenerational) crew, we'd love to have you, digitally.
The millennials I work alongside have enormous hearts and brilliant minds. Together we navigate the murky waters of disinformation, rumors, pandemic profiteers, and bureaucracy. I am grateful to participate in this work because I have grown as a person and as an entrepreneur.
The future is multigenerational and bright.
Amanda Cavaleri
is a  2017 Next Avenue Influencer in Aging.  She founded and is CEO of Connect the Ages, a nonprofit to help bridge the multigenerational divide. She is Trust & Safety Tsar/Advocacy and Partnerships for Helping Hands Community, a nonprofit created to slow the spread of COVID-19 through tech-enabled community volunteerism. Cavaleri also is a strategic adviser to corporate/startup teams designing and building products in emerging tech.
Read More