Geena Davis Talks About the Impact of 'Thelma & Louise'
It's been 30 years since 'Thelma & Louise' was released, and Geena Davis now campaigns for equal representation of women in media
It's hard to believe that it has been three decades since the now-iconic duo of Thelma and Louise set off on a road trip in their blue 1966 Thunderbird convertible.
The movie "Thelma & Louise" (released May 24, 1991 in the United States) was one of the first to star two females in the lead roles: Thelma, played by then 34-year-old Geena Davis, and Susan Sarandon (then 44) as Louise. It was both a critical and box office success, nominated for six Academy Awards (with Callie Khouri winning for Best Original Screenplay).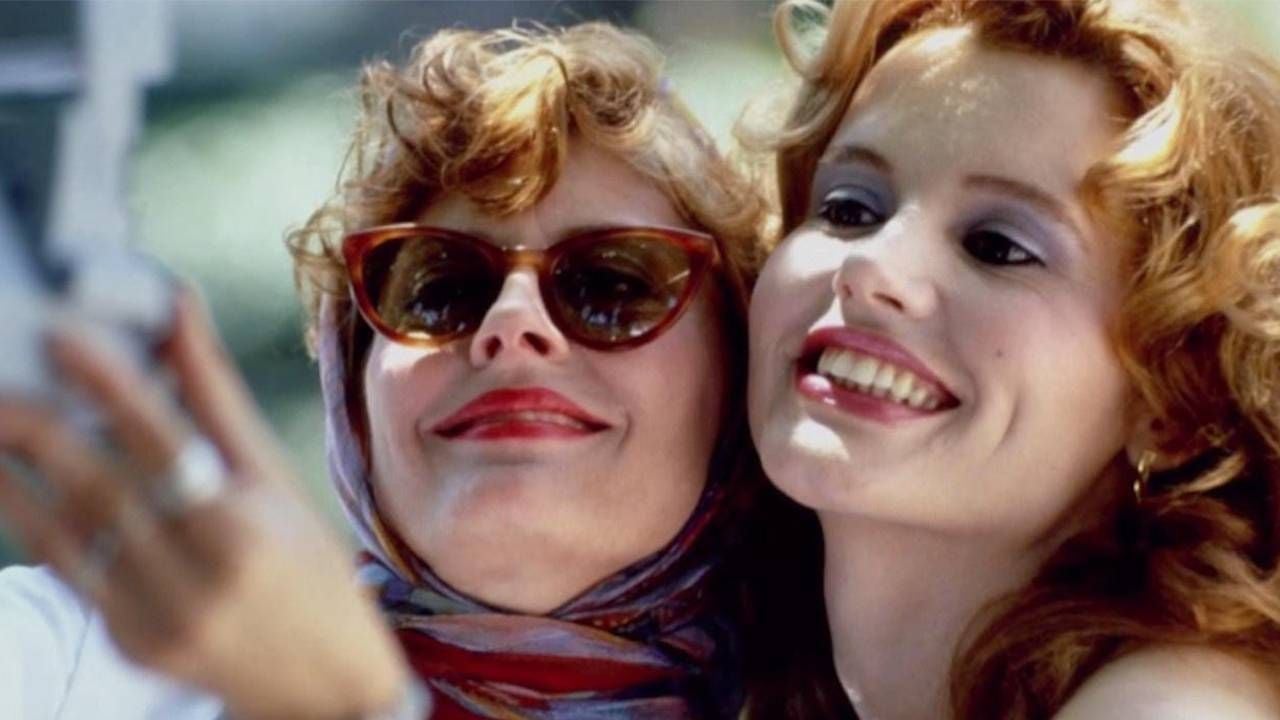 In honor of the movie's 30 anniversary, Davis, now 65, generously agreed to answer a few questions about "Thelma & Louise," her career and how she believes that women can change the future of films.
Next Avenue: Can you believe it has been thirty years since the movie premiered?
Geena Davis: Well, I'd say it feels like it was just a few years ago — the experience is still so fresh in my memory. It certainly doesn't feel like it was nearly half of my lifetime ago!
Did you think when you read the script that this was going to be as big a movie as it was, and resonate for so many three decades later?
When I first read 'Thelma and Louise,' all I could think was, "somehow, someway, I have to be in this movie."  It was the best script I'd ever read, and to have TWO female lead characters like that was extraordinary.
But no, I absolutely didn't think it was going to strike a nerve the way it did... or become a cultural landmark! Believe me, no one did. Susan and I watched it again together on the twenty-fifth anniversary, and we were like, 'Damn, that's a good movie.'
Why do you think the move resonated with fans then and continues to do so today?
People could describe the movie in a variety of ways: two women go on the lam, a female road movie, a Butch and Sundance movie for women … But what I think Callie [Khouri] tapped into was a story about women becoming fully in charge of their own fate. Thelma and Louise experienced the freedom in that, and they could never go back. Ridley [Scott, the director] brought it all to life in a brilliant way. He's a genius at storytelling.
I've had a lot of time to think about the movie and the ending, and I think the reason people come out from seeing it feeling empowered and liberated  — despite [spoiler alert!] the lead characters killing themselves — is because for good or ill, they retain control of their lives, all the way.
"Susan and I watched it again together on the twenty-fifth anniversary, and we were like, 'Damn, that's a good movie.'"
Yes, that infamous ending! What are your thoughts about how the movie ends?
The story could never have a different ending, no matter when it came out, if you stick with what I see as the story's goal — two women find their freedom and decide to never go back to being under someone's thumb. They broke the law; they will go to jail if caught.
Now, was their situation worse because of their gender? Sure — and it would still be that way today.  But the only true way to not surrender their autonomy was to just keep going.
Some people see the movie as 'anti-male,' while others see it as a 'feminist' anthem. Can it be both?
In interviews at the time we made the movie, some people would ask me if I thought the film was anti-male, and I would say, 'Of course not. There's a whole spectrum of men in there.' Harvey Keitel's cop character was extremely sympathetic, Louise's boyfriend had a lot of good qualities... heck, even though Brad Pitt's character stole their money, Thelma might have thought that night together was worth it!
Years later, I heard Callie Khouri answer the same question. She said, 'If you think it's anti-male, you're identifying with the wrong character.' Now I go with that.
Thelma and Louise brought 'Me Too' issues to light thirty years ago. For example, Harlan (played by Timothy Carhart) says, 'Who is gonna believe that? We don't live in that kind of world.' Here we are thirty years later and there are still issues. What are your thoughts?
The prediction that the movie would 'change everything' never happened. There is still an enormous amount of work to be done in empowering women.
However, there has been a change in the ability of women to speak up about sexism and abuse in the Me Too era.
"Our research has determined that improving the portrayals of female characters in television shows and movies can create change in the real world."
For example, in my industry, I think my peers and I all felt like you could never complain. You had to just suck it up or you'd lose your career. Now, that's dramatically different; people are able to talk about the indignities they have suffered or name their abusers and not get punished for it.
Susan Sarandon said at the Cannes Film Festival a few years ago, 'After 'Thelma and Louise,' they predicted there would be so many films starring women. But that didn't happen.' Why do you think that is? 
Thirty years ago, I was sitting back waiting for all of this fabulous change everyone was predicting to happen, but as Susan said, it didn't. Movies starring women were seen as 'risky.'
Maybe every five years or so, there'd be a female-led movie that did well. The headlines would again be about how this was 'going to change everything,'... but the mindset in the industry didn't change. Because every movie that was made starring women was still considered a 'one-off.'
Sure, that one did well. However, still, ninety-eight percent of movies must appeal to teenage boys and men. Women will go to anything, but men don't want to watch women.
Now, fortunately, in the past few years, there has been irrefutable evidence that movies starring women make money — and can even be giant blockbusters, like with Rey in 'Star Wars,' 'Wonder Woman,' 'Frozen,' 'Captain Marvel.' It turns out men will gladly see movies starring females if the characters are compelling, instead of mere window dressing.
In 2014, you founded The Geena Davis Institute on Gender in Media. This not-for-profit research organization researches gender representation in media and advocates for equal representation of women. Tell us about the work the Institute is doing.
We are all about using research to inspire change. I've always said that 'Data is the magic key' in building awareness of the problem.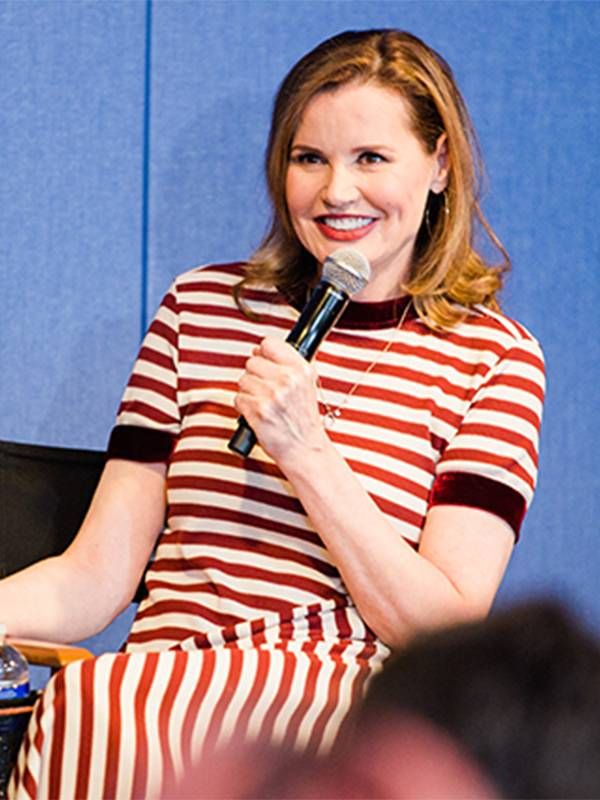 Our research has demonstrated that improving the portrayals of female characters in television shows and movies can create change in the real world.
For example, in 2019 and 2020, our research showed that we had achieved gender parity for female lead characters in the top Nielsen-rated children's television shows and the top one hundred largest grossing family films for the first time in history. Of course, there is much work still to be done to achieve intersectional gender parity for all female characters, but our theory of change does work and is making an impact.
This year, I was very proud that we published a groundbreaking study on the representations of Black women and girls in television and film.
Over the past five years, we have developed two unique research tools that industry leaders use to support their diversity, equity and inclusion strategies. The first is GD-IQ — the Geena Davis Inclusions Quotient — which we developed in partnership with the USC Viterbi School of Engineering SAIL Laboratory and our own research team.
It's a hybrid methodology allowing us to automatically analyze screen- and speaking time for female characters and then use our expert coders to analyze race, LGBTQ+, disabilities, age 50+ and body type.
Our second tool, also developed in partnership with USC Viterbi, allows us to analyze written text. We have been piloting that tool with NBC Universal and The Walt Disney Company.
In real life, who is your Louise?
My ride or die friend is Nina Tassler. We met at eighteen years old and have been going strong ever since. We are the best-friend version of soul mates. 
And your best road trip?
My all-time best road trip was with Susan in the movie. We had an experience like no other. For snacks in the car, we had mini bottles of Jack Daniels and Slim Jims.
From time to time, she'd turn to me and say, 'See how much fun it is to work with women?'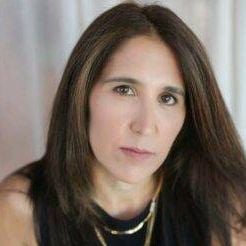 Randi Mazzella
is a freelance writer specializing in a wide range of topics from parenting to pop culture to life after 50. She is a mother of three grown children and lives in New Jersey with her husband.  Read more of her work on randimazzella.com.
Read More