Get the Most From Your Health Insurance
If you don't have health insurance, there are other options
By

National Endowment for Financial Education
Unfortunately, about 45 million Americans lack health insurance and are at risk for having their savings wiped out by a medical crisis.
In addition, many uninsured people put off seeing a doctor unless absolutely necessary instead of receiving ongoing preventive care.
To get the most out of your health insurance, be sure to understand your policy and stay on top of paperwork.
If you have no health insurance, consider other options.
    Understand your options. There are two main categories of health insurance policies: indemnity or "traditional" plans and managed care plans such as preferred provider organizations (PPOs) and health maintenance organizations (HMOs). 
    With indemnity plans, a patient can receive care from any medical provider. After an annual deductible, most plans pay a percentage (often 80 percent) of "reasonable and customary" charges for covered services. The insured pays the remaining amount up to the stop-loss limit (such as $5,000).  
    With managed care plans, the selection of medical providers is more limited than with indemnity plans, but there is often less paperwork, lower out-of-pocket costs, and an emphasis on wellness and preventive care. Managed care plans generally require a primary care physician who coordinates medical services and provides referrals to specialists as needed.
    Read the fine print. Review excluded services (such as maternity benefits) and pre-existing condition clauses that disallow coverage for a certain time period for medical conditions in effect when a health insurance policy is purchased.
    Look for the words "guaranteed renewable" or "noncancelable," which both indicate that a policy will continue until a specified age as long as premiums are paid. For employer-provided health insurance, find out if it can be extended into retirement and, if so, at what cost and under what conditions (25 years of service, for example).
    Find out if you are eligible for COBRA coverage to extend group health benefits following separation from employment (such as a layoff or retirement). COBRA is a federal law that allows workers to keep group coverage for up to 18 months after leaving a job as long as they pay up to 102 percent of the cost. Dependents have COBRA coverage even longer—36 months if they no longer qualify for benefits due to widowhood or divorce.
    Keep good records. Save all documents related to medical expenses, such as copies of managed care plan referral forms and medical bills, "explanation of benefits" statements from insurance carriers, diagnostic reports, and proof of payment to health-care providers.
    Request itemized bills and review them carefully. Several published articles have reported that about 90 percent of hospital bills contain at least one error, the majority in the hospital's favor.
    Stay on top of medical bills as much as possible. Don't ignore them or assume that health insurance will "take care of it" or you could find outstanding bills turned over to a collection agency.
    Keep a written log of who you speak to and when and create a spending plan line item for out-of-pocket medical expenses that health insurance doesn't cover (for example, co-payments for prescription drugs and office visits).
    Those with employer benefits may experience changes in coverage in future years. Consumer-driven health care (CDHC) is the term used to describe a new model of health insurance in which employees have more of a financial stake in what they pay for medical treatment. It is predicted to increase as employers try to slow the growth of health-care costs. Employers are starting to experiment with CDHC, such as offering high deductible insurance policies used in conjunction with health savings accounts (HSAs). HSAs are like an individual retirement account (IRA) for health-care expenses. Money placed in an HSA is tax-deductible and designed to pay health-care expenses not covered by a high deductible policy. Money in HSAs can build from year to year, providing an opportunity to accumulate years of savings for large medical expenses.
    If it is difficult to pay medical expenses, or you lack insurance coverage entirely, take advantage of free or low-cost public health programs such as immunizations, cancer screening tests, and well-baby clinics. Try to work out an installment plan with providers rather than charging medical bills to a high-interest credit card.
    Another financial topic related to medical crises is income taxes. A medical crisis can significantly reduce household income such that tax withholding may need to be changed with an employer using form W-4. If unreimbursed medical expenses exceed 7.5 percent of adjusted gross income, they can be included as an itemized deduction on federal tax returns. As a result of reduced work hours and household income, financial goals and spending plans often require adjusting.
This material is provided by SmartAboutMoney.org, a site from the National Endowment for Financial Education (NEFE) that helps people make sound decisions throughout all of life's financial challenges.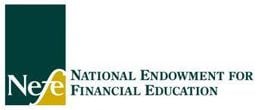 By

National Endowment for Financial Education