Gig Economy: Better for Boomers Than Millennials
Make your own hours and make money too? What's not to like?
Everyone thinks the gig economy is for Millennials — Uber and Lyft drive-sharing services, AirBnB home rentals and the like. But if you ask me, the gig economy (aka the sharing economy and the on-demand economy) is far better suited to boomers.
Specifically, I think the growing gig economy (now 40 percent of the U.S. workforce, up from 31 percent in 2005) is an ideal way for boomers to bolster their income during their unretirement years.
When you work in the gig economy, the app-based platform owned by a high-tech company lets you use your car, home or skills to make money by connecting with customers — on your own time. Gig work is social, the hours are flexible and the pay is greatly appreciated.
"Income from work is a growing part of the mix when you look at it from a retirement standpoint," says Retirement Revised syndicated columnist and author Mark Miller.
Uber Driver in Unretirement
Just ask Uber driver Sue Johnson, 73, a former entrepreneur (co-owner with her late husband of a salvage yard invoice business and a classic car parts service) and real estate agent living in the western suburbs of Minnesota's Twin Cities. She "retired" from selling homes several years ago, and in 2014 was convinced by her daughter to begin Ubering.
"I've always worked, so I've never developed the retirement skills," she says with a laugh.
A big attraction of her piecework lifestyle is its flexibility. Johnson works when she chooses to, typically driving her small Mazda SUV for several hours, three days a week (never at night). "It's nice to be able to say: 'Yes, I can meet you for lunch' or to be able to be home with a sick grandchild," she says.
Johnson's customers usually want her to take them to the airport and she loves meeting and gabbing with them.
Although she doesn't earn a fortune, Johnson takes in enough from her Uber gig to pay for an annual vacation with a group of friends and to visit her daughter for a month in Arizona every year.
"Making a little money is probably a good idea," she says. "You don't want to outlive your money."
The Pluses and Minuses of Going Gig
In the gig economy, you don't have to come up with a ton of cash, the way you might as an entrepreneur, or deal with the hassles that come with running a business — additional attractions for boomers in unretirement. "It's a good way to sort of get your toes in the water without a big commitment to see if things are working," says Miller.
The gig economy business model, however, is somewhat controversial. That's because its companies commonly treat workers as independent contractors rather than employees. These employers aren't required by law to pay contractors a minimum wage, reimburse expenses or make Social Security and Medicare contributions for them. At the same time, the independent contractors aren't entitled to unemployment insurance benefits or workers' compensation.
Losing out on those employee benefits is clearly a downside. But perhaps less so for people in their 60s, say, then those in their 20s. Older Americans have a safety net, including Social Security and Medicare and, hopefully, retirement savings to rely on.
My sense is that boomers will increasingly and gladly gear up for the gig economy as they enter their 60s and 70s. Already, Uber says more of its drivers are over 50 than under 30 and that about a quarter of its drivers are 50 and older. Last year, incidentally, Uber and AARP's Life Reimagined teamed up to help Uber find more 50+ drivers.
The lure of job flexibility and part-time income may be too hard to resist for millions of older Americans.
You can listen to Sue's story, and hear Miller's additional insights into the benefits of gig work for older boomers, on my Unretirement podcast here.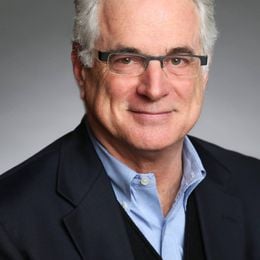 Chris Farrell
is senior economics contributor for American Public Media's Marketplace. An award-winning journalist, he is author of the books "Purpose and a Paycheck:  Finding Meaning, Money and Happiness in the Second Half of Life" and "Unretirement: How Baby Boomers Are Changing the Way We Think About Work, Community and the Good Life."
Read More