It's Giving Tuesday, So Wise Up About Charities
Here are a few ways to help ensure your donations are used properly
Now that December is here, you may be ready to amp up your charitable giving to maximize your 2013 tax write-off. You might even plan to contribute today, because it's #GivingTuesday — the nonprofit world's answer to Black Friday and Cyber Monday, when donors are urged to unite and give, give, give.
 
But how can you be sure your gifts will be spent wisely or that telemarketing, direct mail and email solicitations from purported charities are legit?
 
The short answer: You can't.
Charities: Incredibly Opaque
 
"Many charities are incredibly opaque organizations," says Kendall Taggart, an award-winning reporter for The Center for Investigative Reporting (CIR) which teamed up with The Tampa Bay Times to publish a remarkable series about the underbelly of the charity world.
(MORE: A Charity Expert's Advice on Wise Giving)
 
But just because it's impossible to be wholly certain your charity dollars are used well doesn't mean you shouldn't try to boost your odds of giving wisely.
 
The CIR/Tampa Bay Times folks put together a good list of rules in their article, Don't Get Fooled by Bad Charities. Below, I'd like to elaborate on their advice and point you to four ways, some brand new, of becoming a smart donor.
 
The 'Overhead Myth'
To complicate matters, though, three of the big groups that rate nonprofits just threw cold water on a time-honored way for donors to assess charities: scrutinizing their overhead costs.
 
Traditionally, charity experts have advised not giving to groups that spend more than 20 or 25 percent of their money on fundraising and administration. 
 
But Charity Navigator, GuideStar and the Better Business Bureau's BBB Wise Giving Alliance now call this "The Overhead Myth."
 
(MORE: How to Recognize Charity Fraud)
In a joint letter to America's donors, they wrote that in most cases, "focusing on overhead without considering other critical dimensions of a charity's financial and organizational performance does more damage than good."
 
Here's the dilemma for donors: If overhead won't tell you whether a charity is performing its mission efficiently and effectively, what will?
 
"The problem is there are no other good tools yet," says Taggart. As Susan Cooney, founder and CEO of the new shared-giving website Givelocity (more about it shortly) says: "Measuring impact is one of the challenges for any charitable organization."
 
4 Tips for Donors
In the meantime, here are four things you might do to give wisely to charities in 2013:
 
1. Consider joining Givelocity. This site — which has been in beta and launches officially today, on #Giving Tuesday — is what's known as a "social giving circle." Through crowdfunding, members tell Givelocity how much they'd like to contribute every month ($1 and up) and then anonymously vote once a month for their favorite charity on the site. At the end of each month, the organizations with the most votes get the pooled money.
 
"We use the reoccurring donation model because one of the challenges for charities today is that their donations are often one-time or event driven," says Cooney.
 
To help ensure charities manage donors' money well, Givelocity lists nonprofits with 4-star ratings from Charity Navigator and the winning causes are required to tell members how they'll use their Givelocity funds.
(MORE: 6 Mistakes to Avoid When Giving to Charity)
 
If you don't like that month's winning charity, though, you have to donate to it anyway. ("It's a democratic process," says Cooney.)
 
2. Steer clear of America's 50 "Worst Charities" and ones with disciplinary records. The "50 Worst Charities," according to the CIR and The Tampa Bay Times, are the nonprofits that steer vast sums of money to their solicitors. The Top 5 (whose names often sound like legitimate charities you know): Kids Wish Network; Cancer Fund of America; Children's Wish Foundation International; American Breast Cancer Foundation and Firefighters Charitable Foundation.
 
Taggart says the Worst Charities list is heavy with organizations claiming to raise money for veterans, the police, cancer victims and terminally ill children. "These types of groups pull on your heartstrings," she says. "If you get a phone call from one saying there's a child dying who could be granted a last wish, that's a hard thing to say 'No' to."
 
The CIR and The Tampa Bay Times teams also created a searchable nationwide database of 8,368 regulatory actions taken by states against charities and solicitors. (No one has done this before, amazingly.) So if you want to see whether a charity that solicited you has run afoul of the law, just type in its name.
 
3. Consult the charity rating groups. They are:
4. Turbocharge your participation in #GivingTuesday. There are a few ways to do this.
Find out if your employer will match #GivingTuesday contributions. On some sites, you'll see a list of participating employers, created by a company called Double the Donation.
Join the Indiegogo crowdfunding challenge. The site will contribute $1 for every $20 raised to #GivingTuesday campaigns. Its partner, First Giving, will also donate 1 percent of the total nonprofit funds raised.
The Case Foundation also has a #GivingTuesday challenge, in collaboration with Crowdrise, Network for Good and SixDegrees.org. If you go to Crowdrise.com/givingtuesday2013 today and make a donation, your favorite nonprofit could win a grant of $1,000, $10,000 or $25,000.
 
Why No '50 Best' Charities?
You may be wondering, as I was, why the CIR and The Tampa Bay Times folks could assemble a list of the "50 Worst Charities" but not the "50 Best Charities."
"That's one of the most common questions we've been asked," says Taggart. "The information we compiled for our list of bad actors is, unfortunately, not the same information you'd need to identify good actors. There are a lot of other things you'd want to know."
 
Questions like: How effective were the charities in pursuing their mission?
 
Problem is, for now at least, those judgments are often unquantifiable and — what especially rankles — unrankable.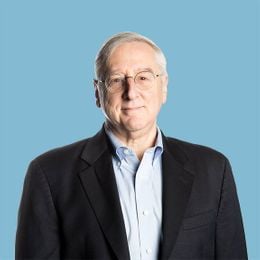 Richard Eisenberg
is the former Senior Web Editor of the Money & Security and Work & Purpose channels of Next Avenue and former Managing Editor for the site. He is the author of "How to Avoid a Mid-Life Financial Crisis" and has been a personal finance editor at Money, Yahoo, Good Housekeeping, and CBS MoneyWatch.
Read More