Old School: The Go-To Site for Anti-Ageism
How Next Avenue's 2016 Influencer in Aging of the Year, Ashton Applewhite, is making her online resource even better
Old School is the useful and illuminating website for all things anti-ageism, created in 2018 by Next Avenue's Influencer in Aging Ashton Applewhite and two fellow activists. Want to know what the World Health Organization is doing about ageism? It's there. Interested in what steps Australia is taking to change that conversation? Check out the Campaigns tab.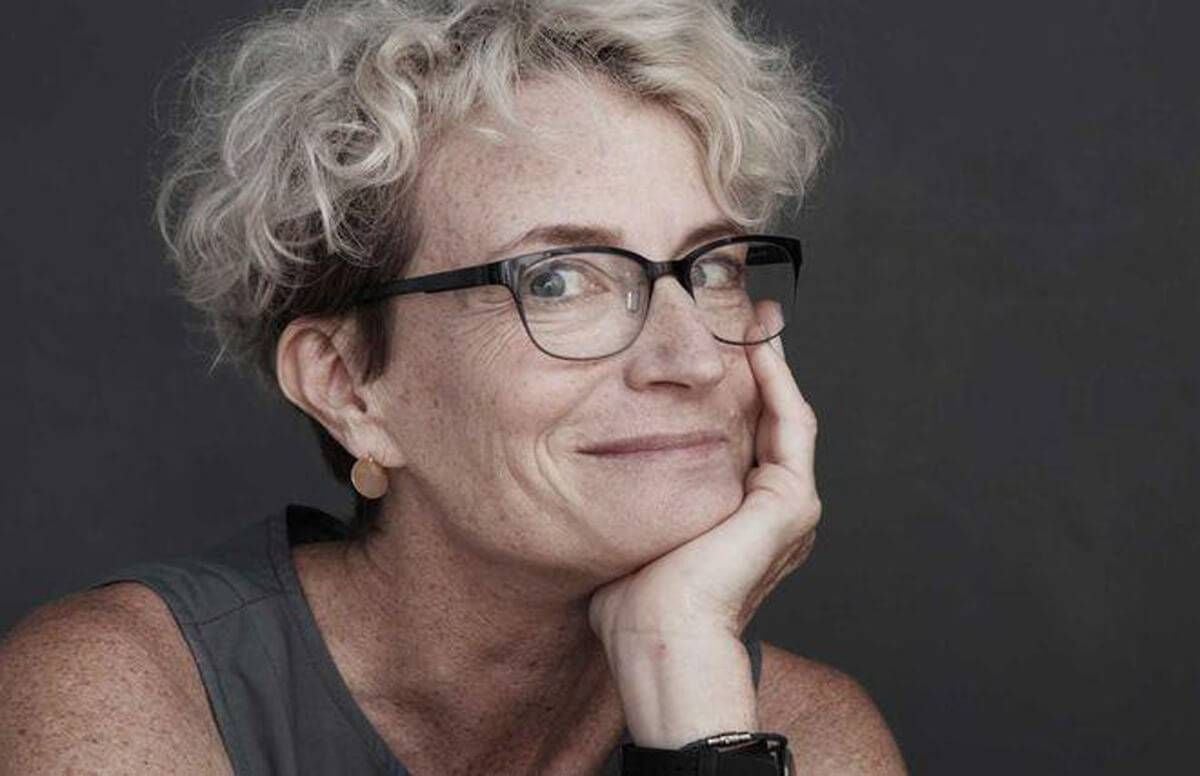 Old School: Thinking Big
Now, thanks to an anonymous donor from the tech world, Old School has received a three-year grant to expand its offerings as a clearinghouse for anti-ageism resources.
She's excited that "a global movement to dismantle ageism is underway."
"The grant is enabling us to think big and to dream," says Applewhite, 68. "We have a lot of ideas in the hopper, and we're excited." Her Old School co-founders helping expand Old School are Kyrié Carpenter, 35, and Ryan Backer, 32. The grant will pay for their salaries and for a web developer. 
"People need to have a sense of age discrimination as a problem that we can come together and do something about," says Applewhite.
The Old School clearinghouse — whose goal is to make discrimination on the basis of age as unacceptable as any other kind of prejudice — is one way that Applewhite, Carpenter and Backer are helping others learn about ageism and take action against it.
Ashton Applewhite Takes on Ageism
Applewhite has been preaching the gospel of equality for older adults for years, through her book "This Chair Rocks: A Manifesto Against Ageism," social media and a TED Talk that just made journalism site Stacker's list of 50 essential civil rights speeches.
The Old School clearinghouse pulls together online tools, books, blogs and papers, campaigns, podcasts, speakers, videos, organizations and COVID-19-related resources on anti-ageism. Everything, except the books, is free. And they're all vetted for quality by Applewhite, Carpenter and Backer.
"We consider the current version to be Old School 3.0," Applewhite says. Coming up: a webinar resource category and, Applewhite hopes, "taking down the COVID section not too long from now."
Carpenter, who attended graduate school to become a therapist and worked in a long-term care space with people with dementia, says: "When we started the site there were no anti-ageism campaigns. Now we have thirty-three. The movement is underway; we're definitely making progress."
Much of the Old School work is behind the scenes — "like creating consciousness-raising sessions, interactive presentations and our about-to-be-released guide to starting a consciousness-raising group around the intersection of ageism and racism, "Ageist? Racist? Who, Me?" says Applewhite.
She's excited that "a global movement to dismantle ageism is underway," noting that the body of evidence for it wouldn't exist without Old School.
"Imagine if the women's movement had had a central repository of vetted resources, best practices and ways to meet and learn from fellow advocates," says Applewhite.
She's enthusiastic to see that younger people are joining up with older ones to combat ageism.
An Intergenerational Campaign
"We need older and younger people to join forces if we are going to deal with the wicked problems facing humanity. Prejudice operates to pit us against each other. It's unhelpful and divisive. We do not need to add age to the mix," says Applewhite.
To combat ageism in our daily lives, Carpenter (who's also managing editor of ChangingAging) says, we can start by noticing when we characterize a situation as "young" or "old" as in, "I'm too old to mountain bike anymore."
"We don't actually mean chronological age. We mean the culture would not accept it," Carpenter says. "If we don't unpack it, it becomes a stereotype."
Backer, who studied gerontology in college and has facilitated anti-ageism workshops around the world, recommends interacting with people of all ages to help curb ageism.
"For me, it's also doing the uncomfortable work of understanding how I've been conditioned to be ageist," they said.
Old School offers a ready-made presentation on ageism, similar to those sexual harassment and discrimination workshops many employers have for their workforce.
"We helped to start the Age Equity Alliance, which is changing workplace culture at large," Backer says. "But for an individual facing this struggle [at work], I would recommend Patricia Barnes' book 'Overcoming Age Discrimination in Employment: An Essential Guide for Workers, Advocates & Employers,' as well as her blog, which is on the Old School site, Age Discrimination in Employment."
Applewhite's excited about what Old School will teach in the future. "Social change is slow, not sexy, and we're in it for the long haul," she says.
If you have an ageism-related resource you'd like to contribute to Old School, there's a form on the Old School site for submissions.
Alix Boyle
is a freelance writer and marketer who covers health, women's issues and business. Her work has appeared in The New York Times, The Hartford Courant and Seasons Magazine, among others. She lives in Connecticut with her husband and her exuberant rescue dog, Sophie.
Read More