Going Viral: Secret Shame of the Middle Class
A former TV movie critic goes public with his financial plight
You may have seen Neal Gabler doing movie reviews on the PBS show Sneak Previews or read the noted author's magazine articles or books. But what you'd never have known, or guessed, is that if he needed $400 to pay for an emergency, he would have difficulty finding the money — just like nearly half of Americans.
Gabler makes this surprising confession in his new, mammoth 6,800-word Atlantic article, The Secret Shame of Middle-Class Americans.
Gabler writes:

I know what it is like to have to juggle creditors to make it through a week. I know what it is like to have to swallow my pride and constantly dun people to pay me so that I can pay others. I know what it is like to have liens slapped on me and to have my bank account levied by creditors. I know what it is like to be down to my last $5 — literally — while I wait for a paycheck to arrive, and I know what it is like to subsist for days on a diet of eggs. I know what it is like to dread going to the mailbox, because there will always be new bills to pay but seldom a check with which to pay them. I know what it is like to have to tell my daughter that I didn't know if I would be able to pay for her wedding; it all depended on whether something good happened. And I know what it is like to have to borrow money from my adult daughters because my wife and I ran out of heating oil.
Gabler's article about the financial woes of the middle class has already attracted more than 1,700 comments on the Atlantic site. Some are sympathetic, others think Gabler is a whiner who brought on his own financial problems.
I think you should read his article and draw your own conclusions.
But there's no denying this: As I've written on Next Avenue earlier this year (The New Normal of Financial Vulnerability in America) and in 2015 (The United States of Financial Insecurity), millions of middle-class Americans have serious, sometimes dire, money challenges.
In certain cases, they're still trying to recover from the Great Recession and the real estate and stock market crashes of 2008-2009. They're stuck with underwater mortgages, they've lost jobs, their incomes have plummeted while their expenses have risen and they're pummeled by the steep cost of college.
As Gabler wrote, the Pew Charitable Trusts' Survey of American Family Finances found that 60 percent of U.S. households experienced a "financial shock" in the past 12 months. Kasey Wiedrich, director of applied research at the Corporation for Enterprise Development (CFED), told me recently: "It doesn't seem that the gains in the economy are changing the day-to-day lives of many Americans."
As for saving for a future retirement? For many, it's not in the cards when there are urgent monthly bills to pay including, in some instances, expenses for an elderly parent's caregiving needs.
A secret shame? There's no shame here. Just reality.
What do you think? Share your thoughts on the Facebook post or comments section below.
%%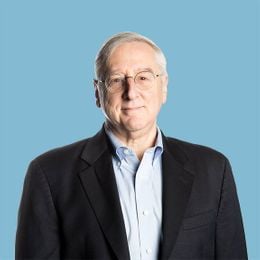 Richard Eisenberg
is the former Senior Web Editor of the Money & Security and Work & Purpose channels of Next Avenue and former Managing Editor for the site. He is the author of "How to Avoid a Mid-Life Financial Crisis" and has been a personal finance editor at Money, Yahoo, Good Housekeeping, and CBS MoneyWatch.
Read More