Goodbye Early Retirement, Hello Early Unretirement
The joys and finances of quitting full-time work in your 50s (or 40s!)
Remember the '90s and the lure of early retirement? The catchphrase, a staple of personal finance articles at the time, painted pictures of fiftysomethings saying goodbye to their colleagues to embrace a life of leisure — travel, golf and the beach.
You don't hear much about early retirement anymore. But "early unretirement" — that's starting to happen.
The early retirement idea fell out of favor with the end of the great bull market in 2000. I also think the realization sank in that for most people, living off investment assets for 35 to 40 years while playing golf and traveling isn't practical or desirable.
Why Wait Until 65?
That's why some people are now quitting their full-time jobs in their 50s (sometimes, their 40s) to pursue early unretirement, stepping away from a career path to design a more flexible lifestyle, a mix of earned income (usually part-time), volunteering and, yes, fun. Their thinking: Why wait until 65 or 70 to make the leap?
I talked with a few to find out why and how they did it and had Larry Kotlikoff, finance professor at Boston University and co-founder of the online financial planning firm ESPlanner, run some numbers for retiring at 62.
One early unretiree is Richard Corriea. He spent most of his working life as a San Francisco police officer, with responsibilities ranging from street patrol to heading up internal affairs to eventually becoming commander in charge of about half the city's patrol force. Corriea loved his job, but, at 56, decided it was time to come up with a better balance in his life.
He took nearly a year off, decompressed, spent time with his 14-year-old son and mulled over what to do next.
Like many boomers, Corriea doesn't like the word "retirement." Considering everything he's now doing, at 58, unretirement is a much better term.
Among his activities: He teaches one class a year at the University of San Francisco; this year it's on community policing. He runs his local volunteer community board. A former lawyer, he volunteers doing legal work for the California Crisis Intervention Training Association, a nonprofit seeking to create better relations between law enforcement, mental health care providers, the mentally ill and their families. Corriea puts in about 10 hours a week for a national consulting firm on leadership and business development issues.
Family is a key priority, too; they're planning a trip to the Galapagos Islands.
Taking a Different Route
"Computer Bob" Emmelkamp, of Mesa, Ariz., took a different route to early unretirement.
Emmelkamp worked as a computer consultant since graduating high school in 1977, but at 38 decided he wanted to spend time making a difference rather than pursuing the next client. So he implemented a plan to unretire in seven years. Sure enough, at 45, Emmelkamp began devoting about 90 percent of his time helping nonprofits free of charge. (He still does a little consulting on the side.)
Now 56, Emmelkamp does some consulting as well as fundraising for nonprofits whose mission excites him, saving time for himself, as well. "I try to give back every single day," he says. "My bottom line in life is to help people."
I wondered how Emmelkamp could afford his chosen lifestyle. His answer: "Simple math."
The book, Your Money or Your Life: Transforming Your Relationship With Money and Achieving Financial Independence by Vicki Robin and Joe Dominguez, guided his transition. It encourages people to examine their lives and align their spending with their values, with a goal for maximizing time doing the things important to them.
Emmelkamp saved like crazy. He and his wife, an artist, paid off their home and they're now debt-free. Says Emmelkamp: "When you're debt free, it makes it that much easier to live off what you make — spending 10 percent, 20 percent, 40 percent less than what you have coming in on a consistent basis, and you don't have to worry about money."
Emmelkamp has a side business, making private mortgages with an average rate of 7 percent to 7.25 percent, and his wife works part-time at a community college teaching computerized embroidery.
Running the Numbers
Curious about the numbers for becoming an early unretiree, I got in touch with Kotlikoff, and his son Alexander ran a simulation. We came up with a fake family and financial situation to illustrate the trade-off between earning a good salary and retiring full stop at 62 versus shifting to part-time work at 55 and doing that until 75:
Robert and Janice, both 55, live in Ohio. Robert works full-time and earns $75,000; Janice makes $25,000 working part-time. His 401(k) is worth $400,000 and her IRA has $100,000. They have a daughter in college with two years to go; their annual out-of-pocket college cost is $13,000. They own a $300,000 home, with 10 years left on the mortgage, refinanced to 4 percent, and about $20,000 in liquid savings. They pay off their credit card bill in full at the end of the month. When they retire at 62, both will file for Social Security.
In this scenario, after taking into account their income from retirement savings and the like and major expenses such as taxes and housing, their annual discretionary spending is $46,254. (Think of discretionary spending as the household's bottom line — the amount they have to live on each year.)
Now, let's change things up a bit.
We'll assume Robert shifts to part-time work he loves at 55. The two-income, part-timers now earn a total of $60,000. Robert and Janice file for Social Security at 70 and don't "retire" until 75. Their annual discretionary spending is lower at first, at $43,790, but the family's living standard rises steadily as they withdraw from their retirement accounts, pay off the kid's tuition, file for Social Security later and continue earning part-time income for two decades. At 75, their discretionary spending has swelled to $67,070.
Like all simulations the numbers are merely illustrative. You'd want to play with your own figures for savings, income and expenses if the notion of shifting to part-time work in mid-life intrigues you.
My suspicion is that with a bit of planning, and sometimes a leap of faith, the shift in priorities may well be realistic.
Early Unretirement Plan B
It was for Larry Jacobson. He ran a successful incentive travel business for two decades but left the corporate world behind at 46. Then, Jacobson bought a 50-foot sailboat and spent the next six years sailing the world, his dream since childhood.
One reason he did it: Jacobson's father worked his whole life and, at 59, reached a point in life where he could play golf twice a week. But his dad got cancer and died in a year.
Jacobson just ran into one problem when he returned to the U.S. at 52 after his sailing foray: "I spent all my money," he says.
So he came up with an early unretirement Plan B. Now almost 61, Jacobson has written a book about his maritime adventures and become a career coach and an accomplished speaker. Most recently, he launched a business aimed at helping boomers figure out their next chapter.
"I like to stay busy," he laughs.
Early unretirement isn't for everyone. But if you're in your 50s and feeling antsy, dissatisfied with work or the balance in your life, the example of Corriea, Emmelkamp and Jacobson raise a critical question: What are you waiting for?
As the Irish are fond of saying, You're a long time dead.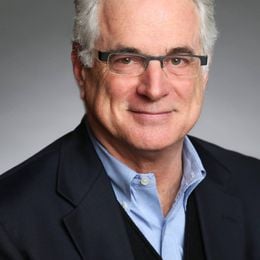 Chris Farrell
is senior economics contributor for American Public Media's Marketplace. An award-winning journalist, he is author of the books "Purpose and a Paycheck:  Finding Meaning, Money and Happiness in the Second Half of Life" and "Unretirement: How Baby Boomers Are Changing the Way We Think About Work, Community and the Good Life."
Read More