Grandparenting: Time to Look Back and Move Forward
Reflect on your own parenting style and embrace your new role
If you have just learned you are about to be a grandparent, congratulations! You are likely eager to meet this new addition to your family and may already have expectations about the role you will play in his or her life.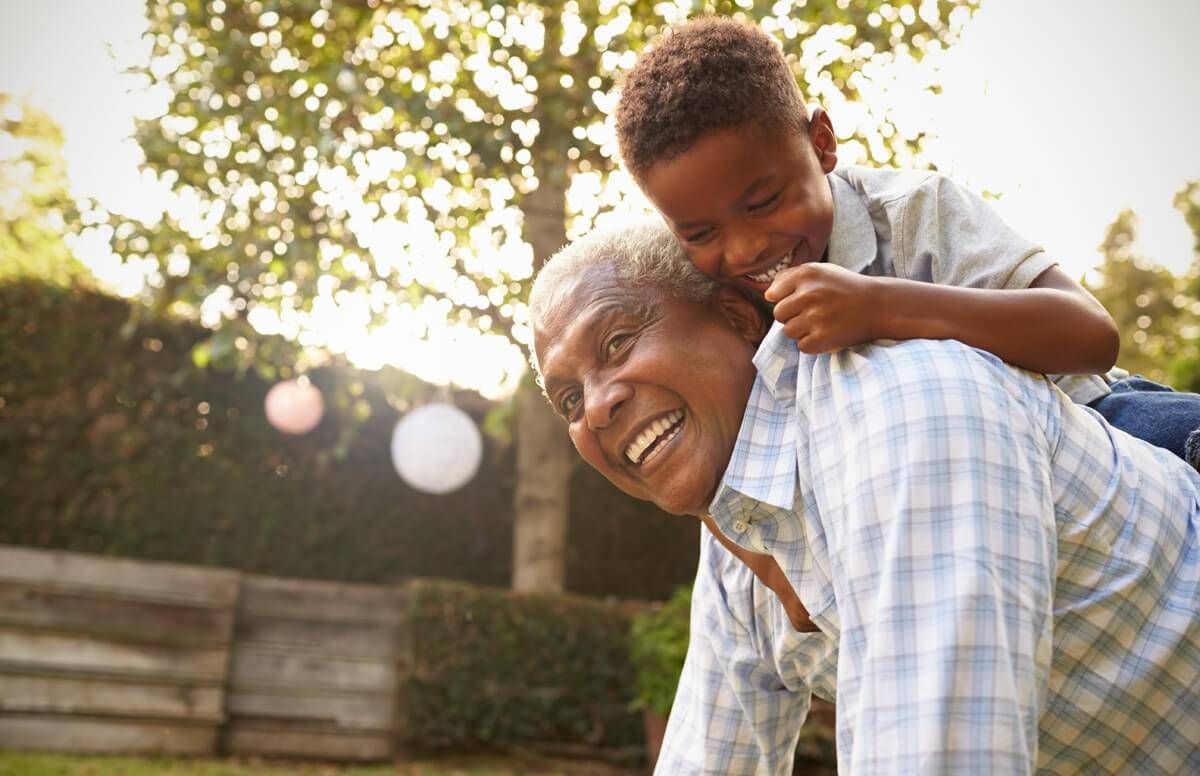 However, we've all heard stories from grandparents who come to sense their role isn't valued, who feel shut out of their grandchildren's lives and lay blame with their adult child or a daughter or son-in-law. Or perhaps the grandparents do spend time with the grandchildren, but find themselves at odds with the parents on everything from mealtime to discipline.
The truth is that parents and grandparents bring their own sets of expectations and experiences to the prospect of raising and nurturing the next generation. The way the grandparents were brought up had an effect, for better or worse, on how they raised their own children. The new parents may either rebel against how they themselves were raised, or want to mimic it. And in every partnership or marriage, there are pre-ordained backgrounds which may or may not always mesh successfully, or mesh with those of the grandparents.
So before buying items for the layette or stocking up on children's books for story time, prospective grandparents might want to consider making time for self-reflection and then begin opening up conversations with the new parents to help strengthen the bonds of the entire family the little one is about to join.
Past Experience Affects Future Relationships
This self-reflection for the grandparents can be rooted in their own upbringing, how they brought that experience to their own roles as parents and how it might affect their perspective as grandparents.
According to Marti Erickson, who served as the founding director of the Children, Youth & Family Consortium at the University of Minnesota and and co-chair of the U of M President's Initiative on Children, Youth & Families, many characteristics of personal family experience can be brought to bear in future relationships.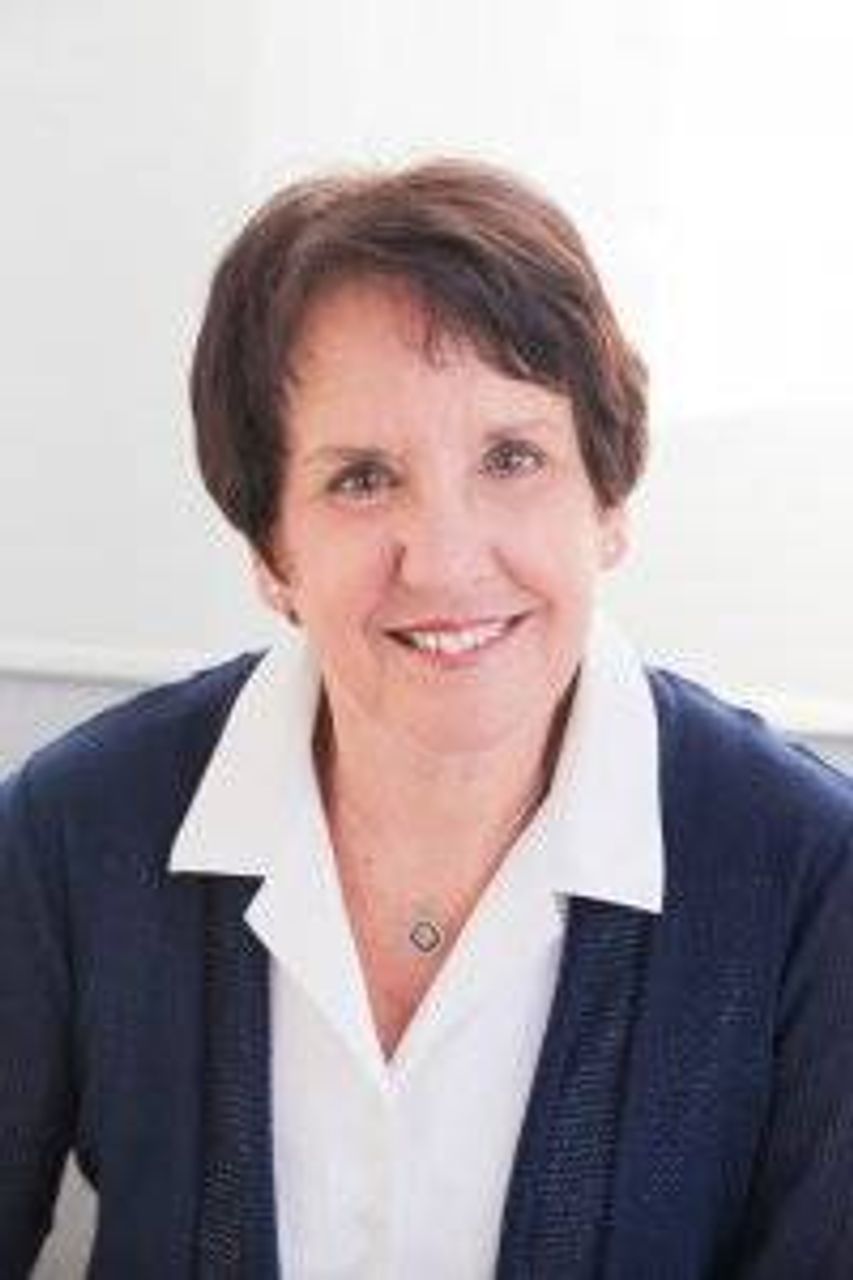 "As parents, if we were dismissive of the hurtful things that were done to us, as in 'Oh sure, my parents hit me, but that just made me strong!,' we were very likely to dismiss our children's emotional needs, pushing them to be tough and independent before they had the secure foundation of being loved, comforted and allowed to be dependent," says Erickson.
Being preoccupied with the pain of the past can cause people to be erratic and unpredictable with their own children, says Erickson, unable to see through their eyes and incapable of sustaining the emotional energy to provide good enough care. And understandably, those with unresolved trauma in the  past discover that their background has profound effects on parenting.
But Erickson says the good news is that research on intergenerational cycles of parenting shows that we do not have to repeat the past.
"It's not so much how we were parented, but how we have come to think about it. Through thoughtful reflection on both the good and bad things we experienced with our own parents, we can decide what we want to carry forward and what we want to leave behind," she says. "It's not too late to reflect and improve as grandparents, becoming more sensitive to the needs of our adult children, and of course, to those precious grandchildren."
Reflect on Your Parenting
According to Erickson, preparing to be a grandparent can be an invitation to "look back and move forward," closely examining some of the roots of your own parenting style and then ideally sharing your thoughts in conversation with your adult child.
The starting point is to honestly consider what type of parent you were when your children were young.
"Ask yourself, what would I do the same way today? And what would I do differently?" says Erickson.
The mother of two children and grandmother to five, Erickson said that one of the things she reflected on several years ago concerned her son, the older of her kids.
"He was a very active, strong-willed little boy. At first, my husband and I got caught up in ways to control his behavior and could be harsh with him, until we found more creative approaches," she says. "When I told my son I regretted that we weren't more gentle in guiding his behavior, he said he didn't think it was a big deal at all and thought it was the way most parents were then. Now I love watching what a supportive, gentle father he is to his two children."
"It's not that discussions like this even need to be intense and overly-serious, it's more about saying out loud that you had struggles as a parent and you know that there were some things you did imperfectly," Erickson continues. "You can communicate, even in a lighthearted way, that going forward, you want to learn with the new parents as they are beginning their own parenting journey."
Erickson adds that a separate and informal conversation around discussions of parenting and grandparenting may also be a helpful step to take with your adult child's partner, so he or she knows and understands the place you are coming from and that you can do the same with this person.
"However, it's important to always listen more than you talk," she says.
Share Feelings With Others, Not the New Parents
Despite good intentions, grandparents sometimes end up feeling shut out of grandchildren's lives. But according to Erickson, the best gift that grandparents can give is to set aside their own needs and desires; the needs of the new parents should come first.
Offer to go to the grocery store or take on another errand. Try not to focus on visiting the baby right away, but on being helpful. Don't impose your own feelings on the parents, who are doing their best to adjust to their new roles.
If you are struggling, you may benefit by talking about your concerns with a spouse or close friend, says Erickson.
"Hopefully, you have people in your life with whom you can really let your guard down and share your feelings of frustration about not having the relationship with a grandchild that you expected," she says.
Erickson regularly takes neighborhood walks with friends — many of whom are grandmothers — and she says these walks allow the women to be candid with one another about the challenges in their own families.
She also regularly talks about family issues with her daughter, Erin, the mother of three of Erickson's grandchildren. The two also host a popular parenting podcast, MomEnough®, which Erickson jokes has offered them "thirteen years of therapy live on the radio."
Raise Concerns Carefully
Grandbabies grow up, and all families have to cope with the different ages and stages. This includes the grandparents.
"The dynamic journey of parenting replays right in front of you, which can trigger memories for better or worse," says Erickson. "This is another time to reflect."
Reflect, but also be measured with your words, especially if you see your grandchildren demonstrating behavior or habits with which you don't agree–or if you see your adult children handling those behaviors in ways you think are ineffective.
Should you raise your concerns with the parents? If you must, Erickson advises that you "do it very carefully."
"Sometimes, I have to remind myself 'you are not in charge' [of my grandchildren or their parents]," she says with a laugh. "As grandparents, we do have to learn to bite our tongues."
Every household has its own rules, and those should be respected. Whether it's where grandchildren can have snacks at Grandma's house or whether grandparents need to take off their shoes when visiting the grandkids, accepting rules and not pushing against them can lead to better visits and minimize the build-up of irritation, Erickson explains. This can be especially true if the families don't see each other frequently, but in intense bursts, such as during the holidays.
Keeping the lines of communication open between parents and grandparents can help pave the way to healthy family relationships.
"It's those early conversations, taking time to find an easy communication style — and always being willing to listen — that can make a difference," Erickson adds.
Join Us for a Facebook Live Event on Thursday, February 7
Marti Erickson, in conversation with Next Avenue editor Julie Pfitzinger, will be discussing grandparenting issues surrounding "looking back and moving forward" on the Next Avenue Facebook page at 1 p.m. CT on Thursday, February 7. Questions can be submitted in advance below. Plan to join us for an interesting and informal conversation.
%%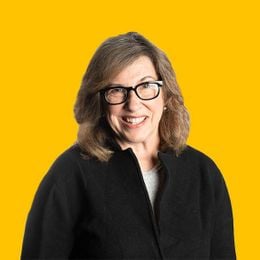 Julie Pfitzinger
is the managing editor for Next Avenue and senior editor for lifestyle coverage. Her journalism career has included feature writing for the Star-Tribune, as well as several local parenting and lifestyle publications, all in the Twin Cities area. Julie also served as managing editor for nine local community lifestyle magazines. She joined Next Avenue in October 2017. Reach her by email at [email protected]
Read More