Great Destinations to Start a New Holiday Tradition
Spread out around the country? Reinvent your family rituals in one fun place.
1 of 10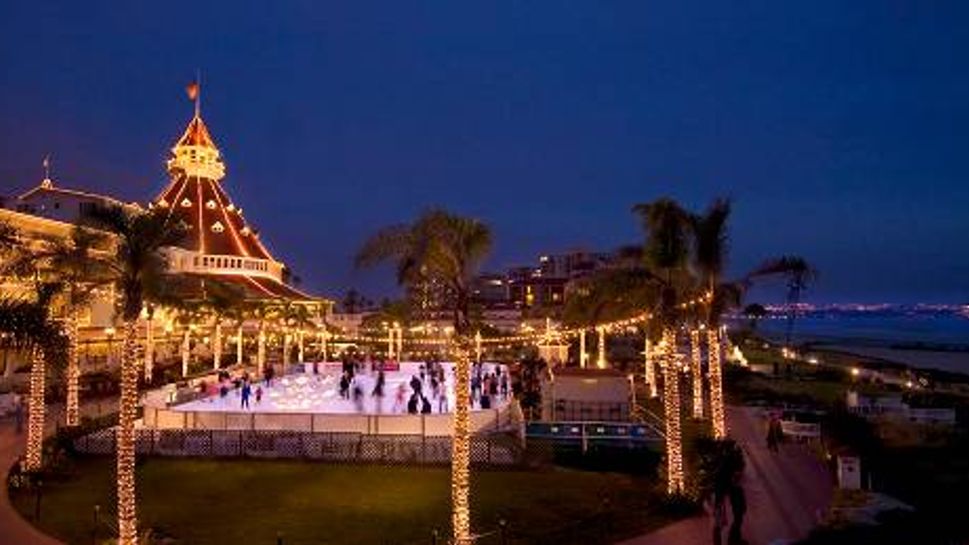 Courtesy Hotel del Coronado
Ice skating and a magical seaside getaway? You can have both at Hotel Del Ice Rink, part of the famed beachfront Hotel Del Coronado, across the bridge from San Diego. Other warm holiday traditions in that city include the annual San Diego Bay Parade of Lights, with more than 100 decorated boats, every Sunday in December.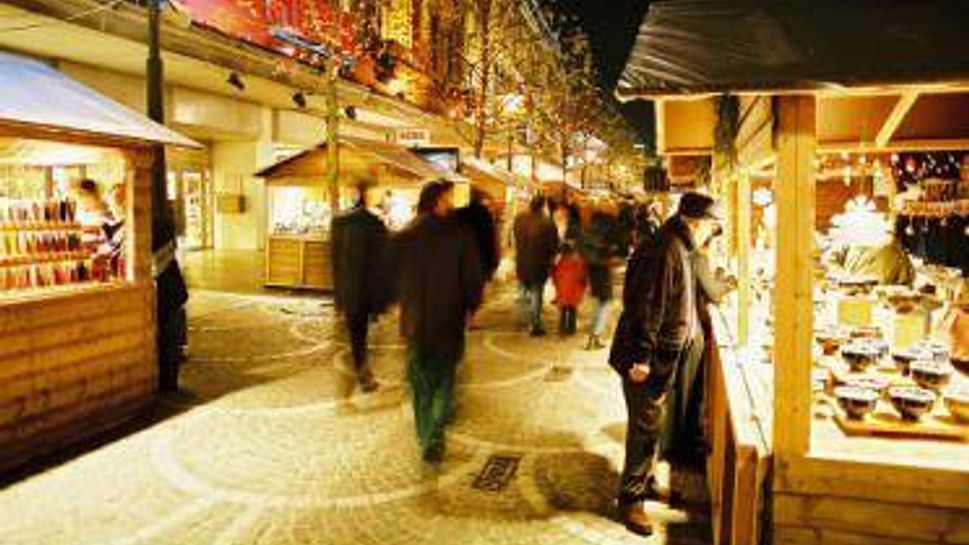 By OPT-JosephJeanmart/Courtesy of Visit Belgium
One of the most spectacular of all the legendary European holiday markets is in Belgium. From the end of November until New Year's, the Brussels Christmas Market in the heart of the city features shops, chalets, attractions, activities and places to eat. You won't get bored: It stretches for 1.24 miles.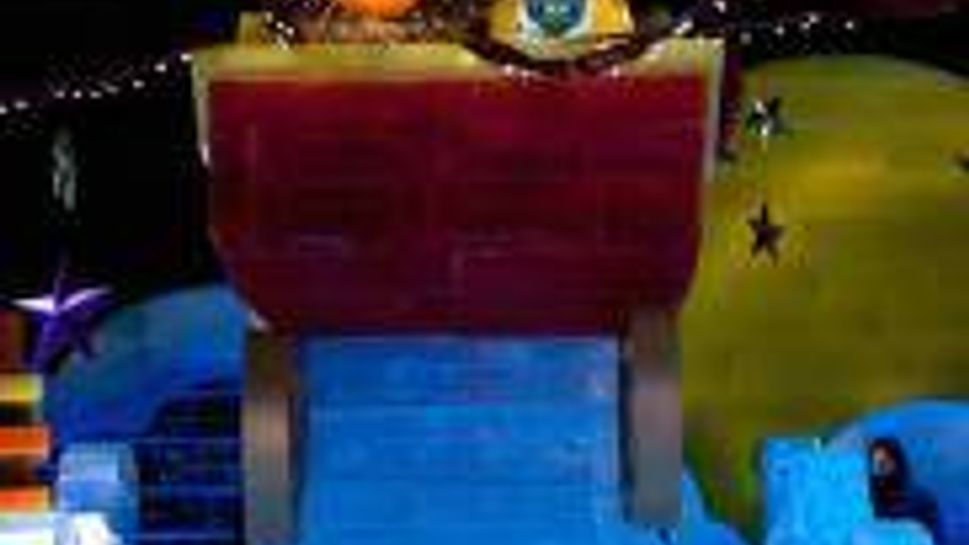 Courtesy of the Gaylord Texan
Located just outside the Dallas-Fort Worth area, the scenic, historic town of Grapevine is called the Christmas Capital of Texas. It features 1,400 holiday events in 40 days, including chilling out at the family-friendly ICE!, which features ice sculptures and slides themed to Dream Works' "Merry Madagascar" at the Gaylord Texan Resort's festive Lone Star Christmas.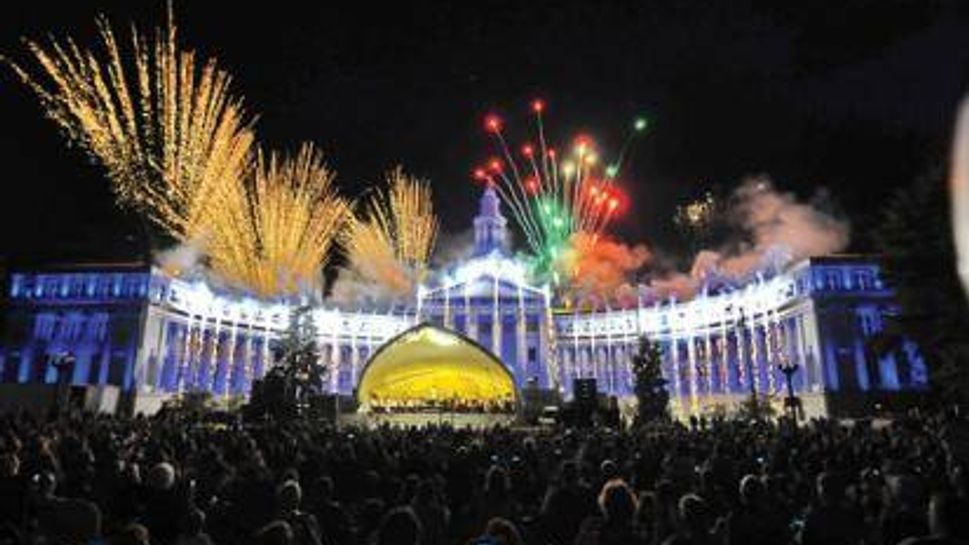 By Steve Crecelius/Courtesy of VISIT DENVER
Denver's Mile High Holidays offers 50 free holiday events, including the lighting of the Colorado State Building, the Downtown Denver Grand Illumination and New Year's Eve Fireworks. Other all-age activities range from Zoo Lights at the Denver Zoo to Winter Brew Fest at Mile High Station.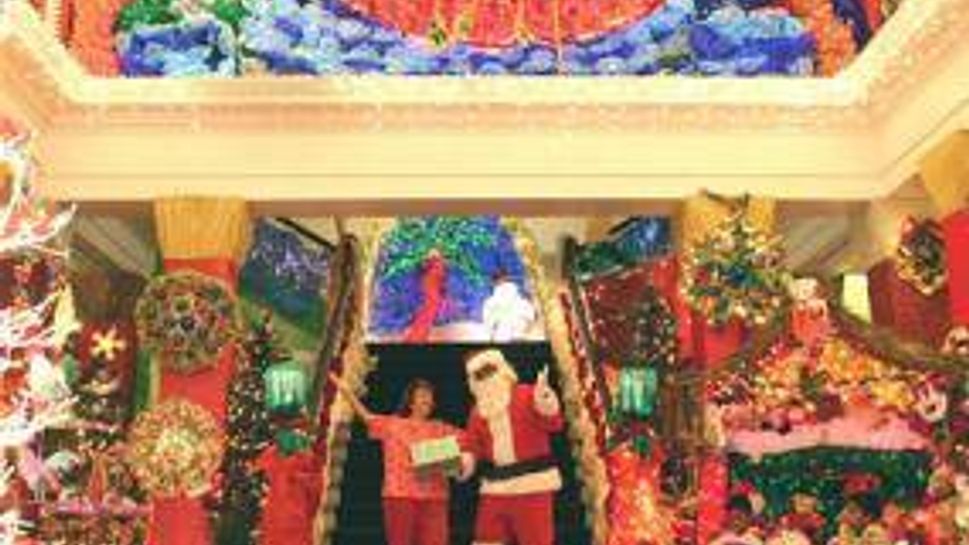 Courtesy of Kauai Festival of Lights
Honor 41 years of Christmas folk art during the annual Kauai Festival of Lights, a legacy of "Auntie" Josie Chansky, a Hawaiian artist. The decorations are made of recycled materials, including a Christmas tree made from 7,500 green toothpicks; Auntie Josie's egg-carton wreaths; and the famous Aloha Recycled Treasures, created by locals from plastic water bottles.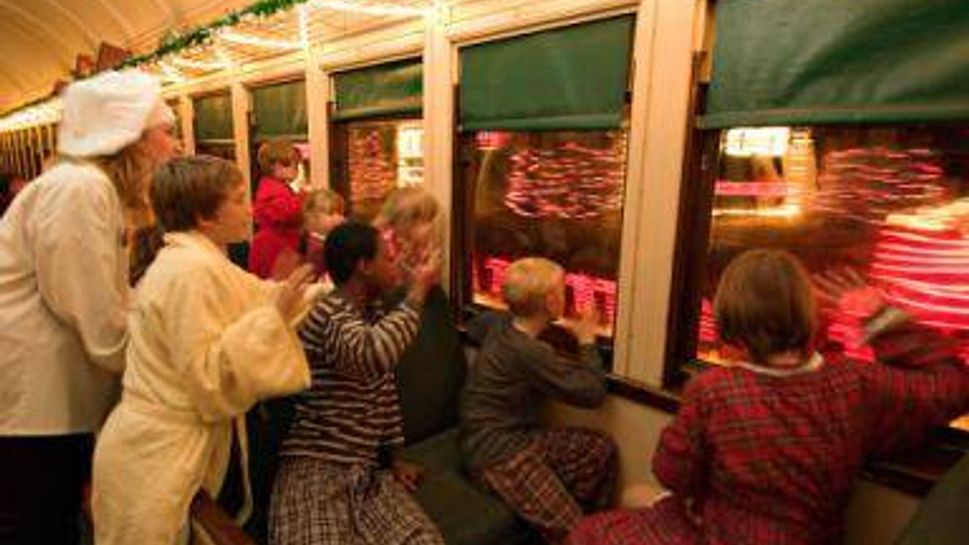 Courtesy of Grand Canyon Railroad
Take your grandchildren for a nostalgic train ride in your jammies on the 60-minute Grand Canyon Railway Polar Express. Enjoy hot chocolate and cookies while that classical children's book is read en route to the "North Pole." But your Polar Express journey isn't over until Santa Claus boards the train.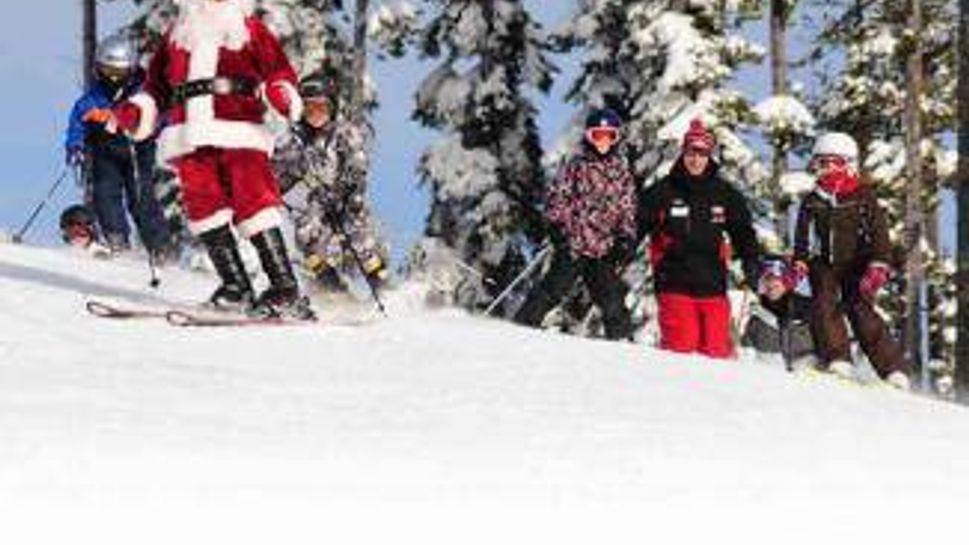 Courtesy of Big White Ski Resort
Early Christmas morning, join Santa at the Big White Ski Resort for a few runs on skis or a snowboard, followed by a challenging new holiday tradition: climbing Big White's 60-foot ice tower. Located in British Colombia, Canada, the peak is less than an hour from Kelowna International Airport in the Okanagan Valley.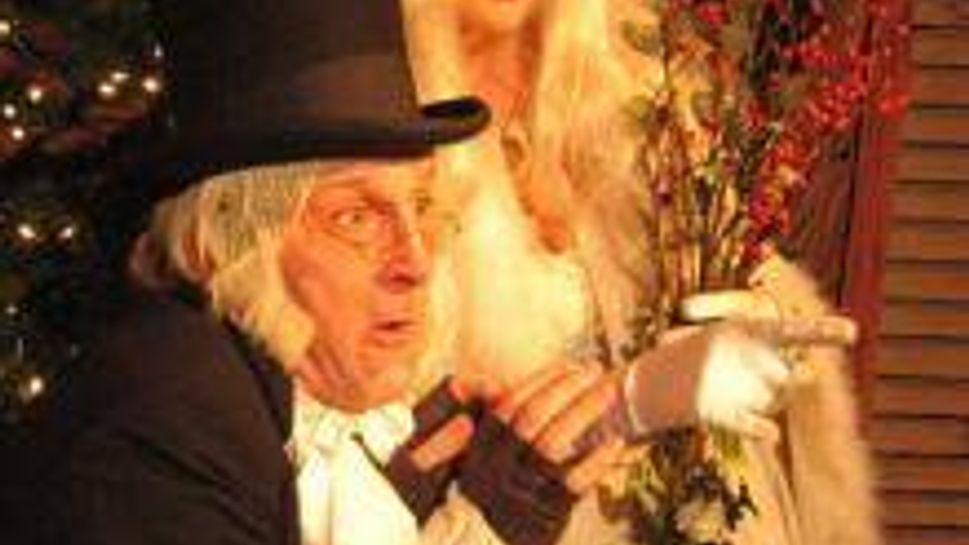 Courtesy of Destination Salem
Take a candlelight trolley tour through the 18th-century Historic District in Salem, Mass. In addition to celebrating a traditional Yankee white Christmas — wreaths on doors, decorated lampposts and fences — you can watch "A Christmas Carol" close up. Scrooge and other characters ride the trolley, and at each  stop, Dickens' classic tale springs to life courtesy of actors in period costumes.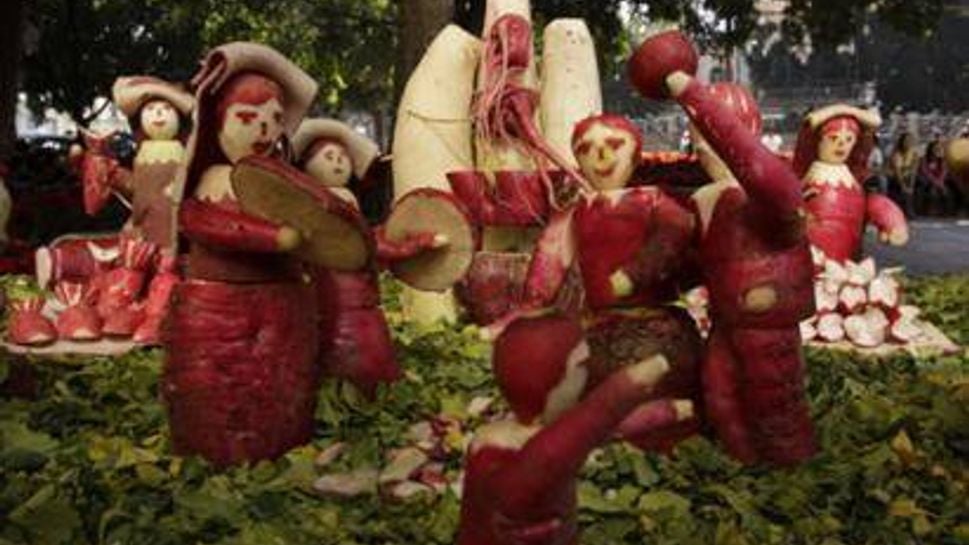 Courtesy of Mexico Tourism Board
The Mexican Colonial capital city of Oaxaca is rich in Christmas customs. During the 116-year-old Festival de la Noche de Rabanos (Night of the Radishes), the entire town square is filled with intricately carved Nativity scenes. The 10 days leading up to Christmas Eve are one continuous string of festivals, pageants, parades and more.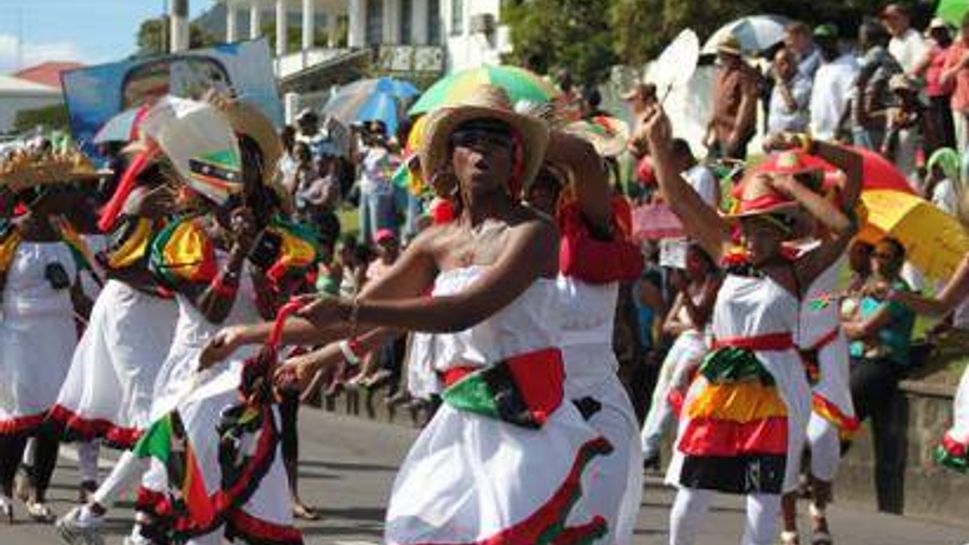 By George Bolus of GVision Photography
From mid-December through Jan. 2, the tiny island of St. Kitts in the West Indies erupts into Sugar Mas, a carnival extravaganza of calypso, pageants, street jamming, parades and folklore presentations. When you tire of the crowds, escape to the four-mile stretch of white sand at the Marriott St. Kitts Resort & Royal Beach Casino. 
When I was a kid, my five brothers and sisters, parents and I squeezed into our blue Ford Comet for our half-hour holiday road trip "over the river and through the woods to Grandma's house," from our home in Iowa to hers in Nebraska. There was never any question of who would be there (dozens of cousins, aunts and uncles), what we'd eat (turkey!) or how many presents we'd each get (one).
 
Those were the good old days, and families who have relatives close by, or even within the same time zone, are indeed blessed.
 
Today, however, a lot of families are spread around the country, if not the globe. At midlife, we have parents, children, in-laws and blended families to accommodate. Many of us have downsized our homes, so that even if we wanted to be host to a huge family gathering, we can't. Added together, this can suggest modifying — or totally reinventing — family traditions.
(MORE: The Family That Vacations Together Stays Together)
 
Some extended families who want to be together compromise by alternating the places where they gather to celebrate holidays. This could mean taking turns at one another's homes; perhaps there's a relative in a fabulous place who acts like a magnet that attracts the whole clan. But some people want to get a little more bang out of their holiday-travel bucks, so they pick destinations where Christmas is done up famously — like New York; Nashville, Tenn.; Santa Fe, N.M.; Orlando, Fla.; or the Disney parks — and turn it into a family vacation.
Many converge on popular winter destinations, like Colorado's Aspen Ski Resort. Others use national holidays as an excuse to trade in a week of winter for a beach vacation in Florida or Hawaii or a desert holiday in the Southwest.
 
If your family (or just two of you, or maybe just you) are interested in creating a new tradition, consider these 10 suggestions for great places to spend your holidays. Each of these cities and activities offers something special, so no matter what your family likes to do, you're sure to find it. Pack up your bags, open your mind to a new experience, and explore these fun holiday settings.
Denver-based travel writer Diana Rowe has explored many local and international destinations on her own, but her favorite travels are always with her family.