A Red Fox's Freedom, A Grieving Mother's Release
One woman's journey to cope with her son's suicide
Belva and Erik Anderson, of Sandy Lake, Pa., kneeled before the small animal carrier and peered in. It was the first glimpse they had of Jebediah, the red fox who was orphaned when his mother was shot on a suburban lawn in Chattanooga, Tenn. Jebediah huddled against the back of the carrier, eyes wide.
When at last his carrier door was opened and he was free to disappear into the dense, lush woods, Jebediah needed encouragement to come out. There was a lot riding on his release, and I wondered if he somehow understood this.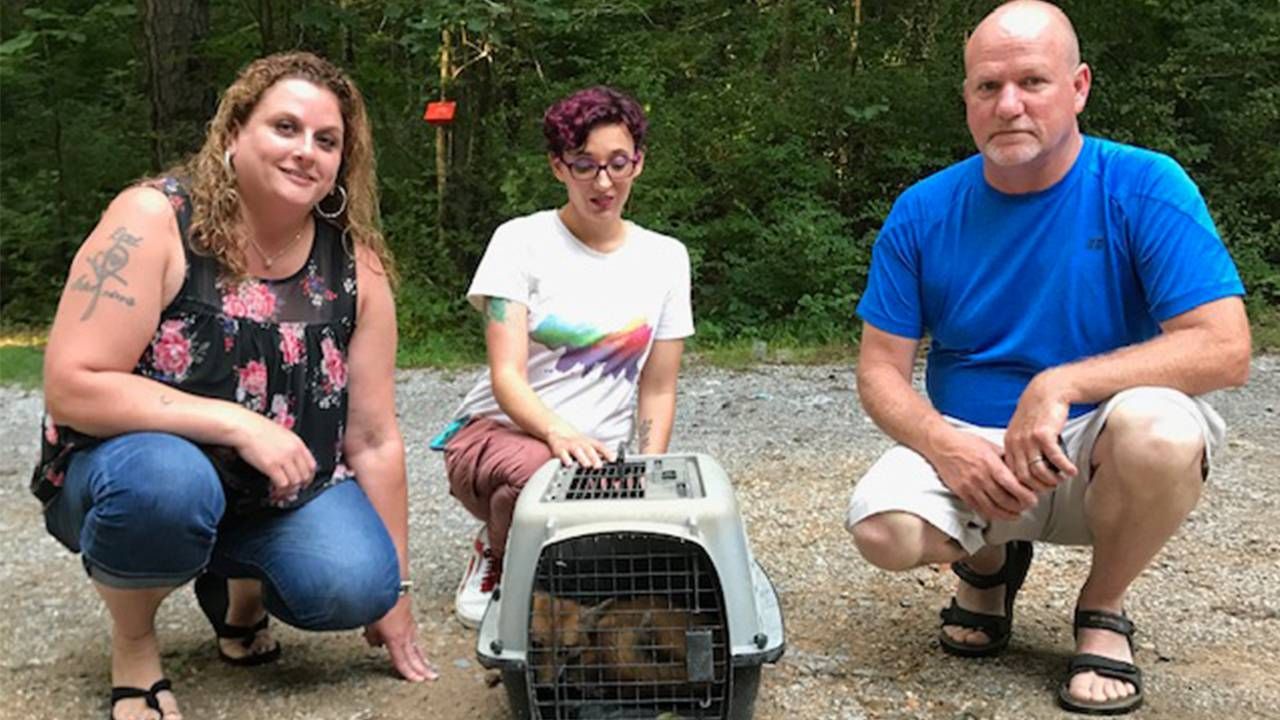 Three years ago, Belva's youngest son Luke Slye, 20, was discharged from the hospital where he'd been undergoing treatment for bipolar disorder. Luke had initiated this latest hospitalization, after a downward spiral during which he'd stopped taking his medication and become increasingly manic, depressed and aggressive.
When Luke was back on medication, Belva, 48, and Erik, Luke's stepfather, 54, were hopeful that he would put his difficult past behind him, find a job he liked and maybe even return to school.
Luke would do none of those things. Three weeks after his release from the hospital, he died by suicide.
Wildlife rehabilitator Juniper Russo pulled a set of elbow-length gloves out of the back of her car and closed the trunk. Her Chattanooga-based agency, For Fox Sake Wildlife Rescue, had been caring for Jebediah since spring, readying him for life in the wild.
"It's time," Juniper said to Belva. "Do you want to carry him?"          
Belva looked at Erik. Her enormous green eyes were watery and red. "You carry him," she whispered.
Erik picked up the carrier and the four of us walked into the opening of the Reflection Riding Nature Preserve. There was no sound besides our feet on the path and the rise and fall of the cricket chorus all around us.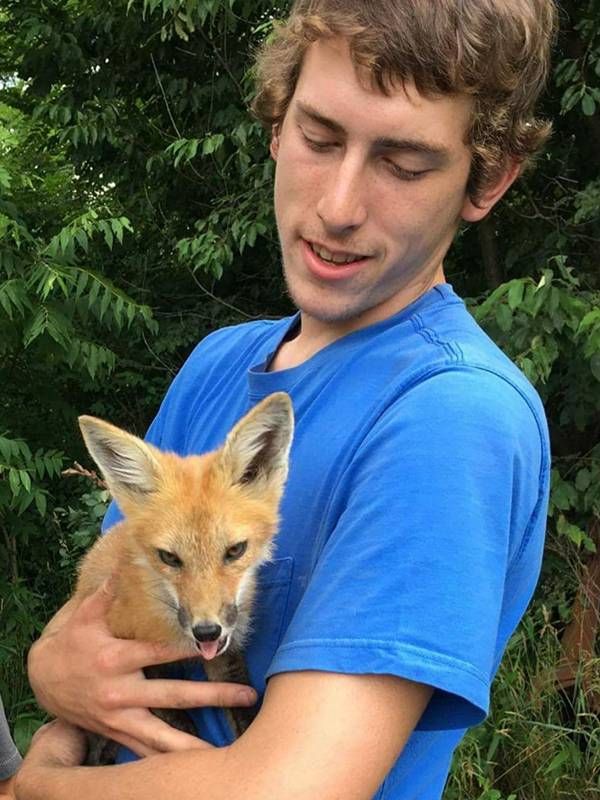 A Son's Struggles
Luke was a curious child who loved to take things apart and see how they were made. He had a mean sweet tooth and loved to bake, especially Snickerdoodles; when no treats were available, he made "cake" out of two slices of bread with frosting in between or he fried hotdogs and covered them in sprinkles.
Luke loved the out-of-doors; when he got older, he collected rocks, learned to camp and fish and often slept out under the stars on the family trampoline. When he was 19, he came across an orphaned fox cub in the woods near his home. He named her Luna and brought her home to care for her.
But there was a dark side to Luke. From an early age, he was hyperactive, had difficulty focusing and was easily frustrated. His moods, at first erratic, were soon alarming and uncontrollable. At 10, he was diagnosed with bipolar disorder.
Access to mental health care was hard to find near the Andersons' tiny Western Pennsylvania town of Sandy Lake, but they tried, and the ensuing decade saw a steady stream of psychiatrists and therapists, medications, behavior therapy programs and hospitalizations.
It was a stacking-up of disappointment that, on top of his already fragile state of mind, would prove to be too much for Luke.
Eventually, Luke dropped out of school. At 18, he attempted to join the military, but was turned away due to mental health reasons. The following year, Luna the fox cub died. It was a stacking-up of disappointment and despair that, on top of his already fragile state of mind, would prove to be too much for Luke.          
A Spirit Animal's Gift
In the belly of the woods, we reached a clearing where a large rock rose up out of the dense undergrowth. Erik placed Jebediah's carrier on it and Belva climbed up and crouched down beside it. With a long, last look at Erik, she unlatched the door.
Soon after Luke died, Belva found herself praying for a sign that would tell her he was at peace. One day in the spring after his death, as she approached Luke's gravesite, she saw, just a few feet away from his headstone, a small red fox. This would be the first of many more fox sightings — each a sign, a blessing, a reassurance in her mind, that Luke was no longer suffering. 
In April of 2019, Belva found the For Fox Sake Wildlife Rescue online and contacted Russo with Luke's story and an offer: she wanted to sponsor a fox in need. It would be her gift back to the spirit animal who had meant so much to her and her son.
Soon after Luke died, Belva found herself praying for a sign that would tell her he was at peace.
Months later, after having watched Jebediah thrive and blossom through photos sent to her by Russo, Belva had another request: Could she be present when Jebediah was returned to the woods? Perhaps, she thought, it would bring some closure to what had been three years of almost unbearable grief. Perhaps there would be release in release.
In the woods, the four of us watched the carrier for signs of movement. If Jebediah was in a hurry for freedom, he didn't show it. When at last he was coaxed out, he darted a few yards away through the underbrush, a streak of red followed by a long plume of tail. But before he got far, he turned and trotted back. The four of us held our breath as Jebediah stopped directly in front of Belva and Erik, looked up at them, then turned and disappeared into the woods.
A week later, Belva told me that while the grief was still raw, she was comforted by that day in the woods watching Jebediah find his way out of the carrier and into the forest.
Riding the Wave of Grief
When I checked in with Belva after a year, she said she thinks of Jebediah often, and that it always comforts her to think he is out there, happy and healthy and enjoying his freedom.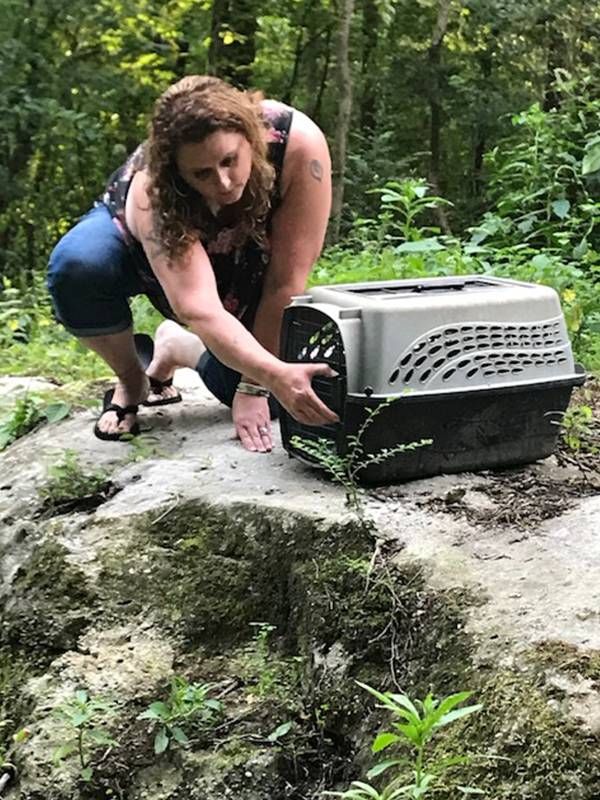 She still struggles with her grief, and admittedly, always will.
"It (suicide) changes everything in your life," Belva says, adding that it changes everyone's life: siblings, aunts, uncles, grandparents, nieces, family members and dear friends.
The experience of giving back — in Belva's case, to a young, orphaned fox 700 miles away — and the symbolic gesture of release was how she chose to try to heal. That experience, as well as her decision to start a foundation in his honor — the Luke Slye Memorial Foundation, whose mission is to raise awareness about suicide — has given her some solace, made her feel she is still connected to Luke, and has allowed her — and Luke — to give back to society, to help others cope with unimaginable loss.

"If you struggle with a suicide loss, or any loss really," says Belva, "it's important to let yourself ride the waves of grief. Be easy on yourself. Time does not heal all wounds but with time we do learn to cope. I personally don't think you ever stop grieving for a loved one who has passed on. You allow yourself to cry, to scream or to just be. As long as you are not hurting yourself or anyone else, you grieve the way you need to. No one can tell you how. We are all different and our losses are all different."
Belva goes to the cemetery every day to visit and tend to Luke's grave. "I still have my random fox sightings, and every time, they make me cry, take my breath away, and make me smile. It's my sign to carry on, my reassurance that my son is okay, and he is waiting for me," Belva says.
If you or a family member needs help, the National Suicide Prevention Lifeline is available 24 hours a day, seven days a week at 800-273-8255 or text "Talk" to 741741.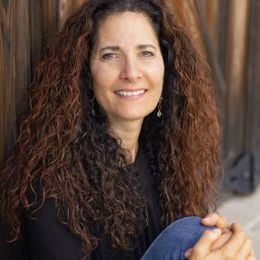 Dana Shavin
's essays and articles have appeared in Garden and Gun, Oxford American, The Sun, Psychology Today, Parade, Bark, and others, and she has work forthcoming in AARP's The Ethel. She is a certified professional life coach, an award-winning humor columnist and travel writer for the Chattanooga Times Free Press, and the author of The Body Tourist: A Memoir of Hunger and the Search for Home, and most recently, Finding the World: Thoughts on Life, Love, Home and Dogs, a collection of her most popular columns spanning twenty years. Her work has been nominated for inclusion in Best American Essays, and for a Pushcart. You can find more at Danashavin.com, and follow her on Facebook at Dana Shavin Writes. 


Read More