Growing Older Has Its Benefits
6 good reasons to celebrate your age
"Don't trust anyone over 30," Bob Dylan warned us. Then he turned 31 and changed his tune. When Gloria Steinem was asked her age some 41 years ago, the audience gasped at her response. Steinem chided them: "Folks, this is what 40 looks like."
As children we measured our years in fractions: "I'm three and a half!" rounding it off to four as soon as we could. My father did the same much later on, only in reverse, insisting that he was not almost 96, but 95 and three-quarters. In middle age, we don't use fractions; we use euphemisms such as "50-plus" or "third age." And you're not "old" now until you hit 85.
More Upsides Than Downsides
What's with this desire to deny our actual age — especially as we grow older? Certainly there are some downsides to aging, but I argue that there are considerably more upsides. And not just that hackneyed joke about it being better than the alternative.
For starters, you can finally collect that Social Security check you contributed to all those years.
Then there's Medicare — a terrific, wonderfully affordable health insurance program. For most low- and middle-income people, the cost is just about a hundred bucks per month, not counting prescription drug coverage. It's not perfect (I'd love to see more doctors accept new Medicare patients, which won't happen until the reimbursement rates are more in alignment with costs, and I'd love to see vision and dental care included), but for the most part, I'm thrilled with my coverage.
Then there are the discounts. You can go skiing for half the cost. Free, if you're 85 or older. You can ride the Metro in Washington, D.C., and the New York City subway for about half the regular price, even in rush hour. Movie theaters offer senior rates. And there are thousands of discounts available to those who are over 65. AARP membership brings with it even more benefits.
A Positive Outlook
Those are just the financial benefits. Study after study has shown that older folks — those of us in our 60s and 70s — report higher self-esteem, greater emotional stability and a more positive outlook on life than those who are younger.
Another privilege of age: accepting help. Recently a gaggle of us oldsters attempted to put up a beach tent. Our fingers weren't as strong as they used to be, so we were struggling with some rusty hardware when a group of younger people came over and gave us the oomph we needed. It's amazing to see the number of people who will come forward to lend a hand.
Sure, ageism is alive and well, in particular holding back people in the hiring arena. But, as best-selling author and Next Avenue contributor Kerry Hannon points out: "Companies are realizing that it's strategically smart to pay to more attention to recruiting and retaining workers age 50 and older." Hannon adds that employers are well aware that workers 50 and older are more loyal and not as likely as younger workers to job jump.
And if you're not getting enough respect at home, maybe it's time to travel overseas? In many parts of the world, age is revered. It's time we start doing the same and embracing our age. It's time we stand up and declare our pride in being older.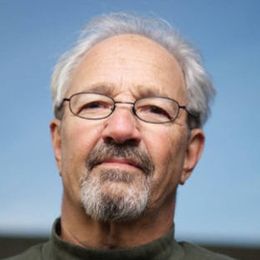 Bart Astor
, an expert in life transitions and elder care, is the author of the book AARP Roadmap for the Rest of Your Life: Smart Choices About Money, Health, Work, Lifestyle and Pursuing Your Dreams and Baby Boomer's Guide to Caring for Aging Parents. His website is BartAstor.com and he can be reached at [email protected].
Read More