How Habitat for Humanity Is Making Aging in Place Possible
The nonprofit known for home building assists with home staying
When retirement beckoned to Karin Soderberg six years ago, the Connecticut native packed up and moved 250 miles up the Atlantic coast to scenic Harpswell, Maine. Moving to the seaside community had been a longtime dream of the 83-year-old.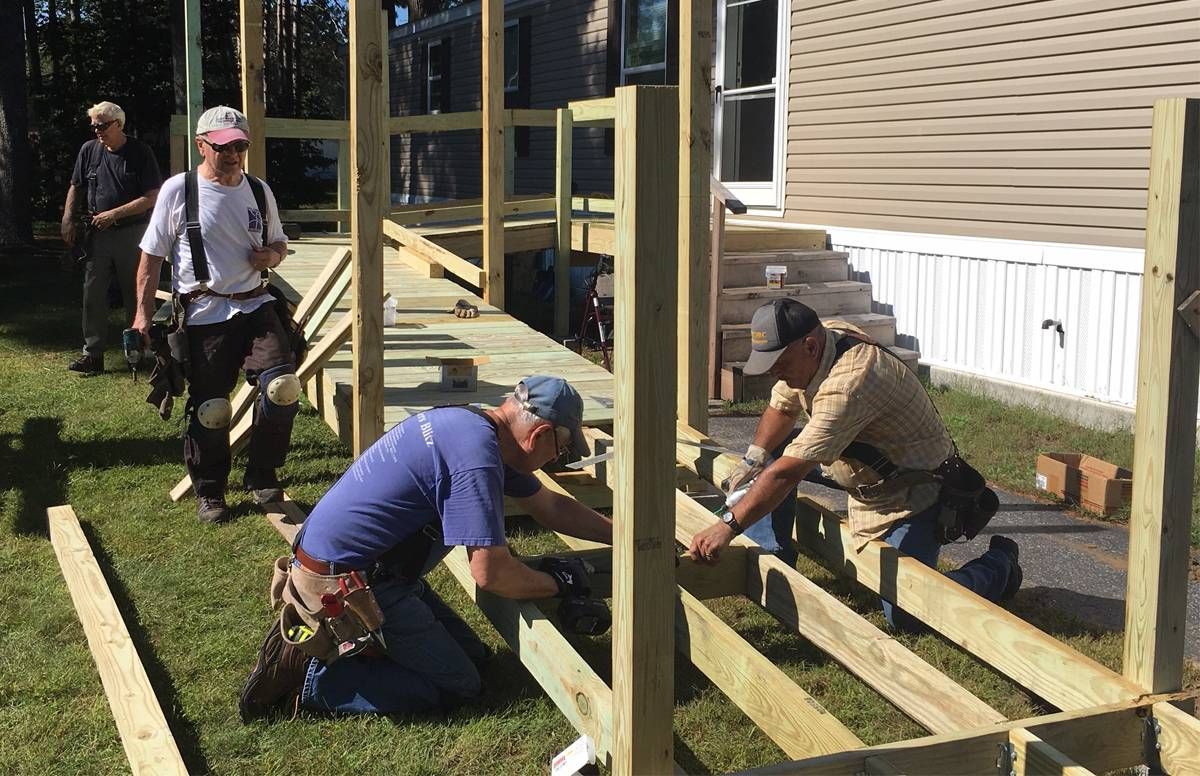 "I have a cottage that looks out on the water, which I love. It's simple and comfortable," says Soderberg.
The cottage is comfortable now, but not so much when Soderberg moved in. The gutter above her front door was about to collapse and one light fixture was precariously close to starting a fire.
Luckily for Soderberg, she qualified for repairs offered by her local Habitat for Humanity's aging in place program. Volunteers ultimately fixed her gutters, installed new LED lights and made other modifications Soderberg hadn't even considered.
Older adults now account for more than half of all Habitat's remodels.
"They installed handrails that went down to my cellar," says Soderberg. "They installed another handrail that went all the way up to the second bedroom. They installed grab bars in my bathroom [to prevent falls]. I didn't even know about grab bars, but in retrospect it was one of the smartest things I did."
Habitat for Humanity: From Home Building to Rehab and Repair
Since its inception 46 years ago, Habitat for Humanity International has mostly been known for building homes for low-income families. Former President Jimmy Carter and wife Rosalynn are among its most famous volunteers, building homes in more than a dozen countries.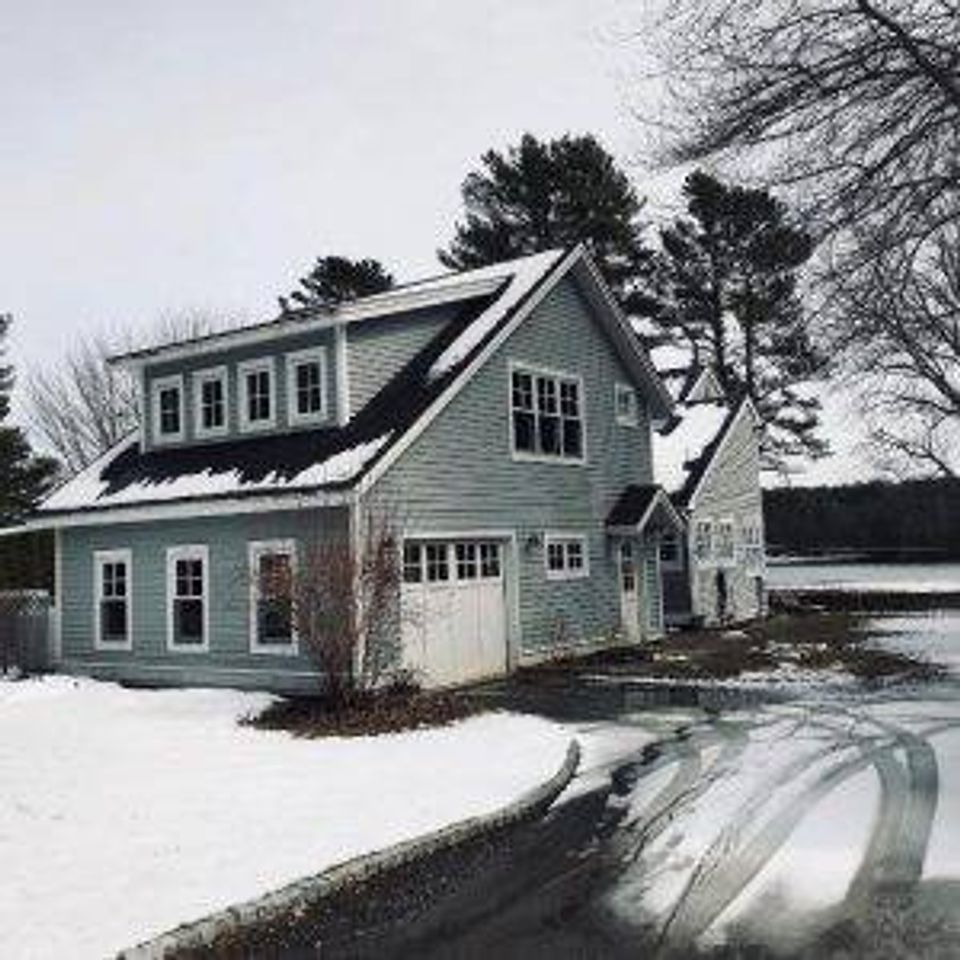 But since the housing crisis a decade ago, Habitat has quietly shifted its focus in the U.S. from new construction to rehabilitating and repairing existing homes.
In 2013, the group launched its Aging in Place program. As a result, older adults now account for more than half of all Habitat's remodels.
And after a hiatus due to the pandemic, some chapters — such as ones in Maine and Tennessee — began resuming their aging in place work this month. They've adopted new protocols so volunteers can work safely, such as social distancing and wearing masks.
Habitat chapters are independent, so its programs vary and are tailored to the communities or regions they serve. By and large, materials for most of its aging in place home repairs and modifications cost between $1,500 and $2,000; the volunteer labor is free.
Qualifying for Its Aging in Place Programs
To qualify for most Habitat Aging in Place programs, the beneficiary's income can't exceed 80% of the region's median. In most of Maine, for example, that's around $40,000 for couples and $20,000 for singles.
Maine's Seven Rivers Habitat for Humanity Development Director Kathy Smith says many older residents in the region qualify but are reluctant to apply.
"We have a lot of proud people who don't want to ask for our help," says Smith.
Some Habitat chapters fear demand for repairs could become so strong they might not have enough money to meet it.
That's not uncommon around the country. But some Habitat chapters have gotten creative at spreading the word to encourage people to take advantage of the program.
DuPage Habitat for Humanity, which serves Chicago's far western suburbs, has been partnering with municipal code enforcement offices to help older residents whose homes are in disrepair and subject to fines. When those people are cited for code violations, officers will refer them to DuPage Habitat. Volunteers can often make the necessary repairs and, in most cases, get the municipalities to waive the fines.
Will There Be Enough Money?
AARP estimates 87% of the 55 million Americans age 65 and older want to age in place or stay in their own communities. With those statistics in mind, some Habitat chapters fear demand for repairs could become so strong they might not have enough money to meet it.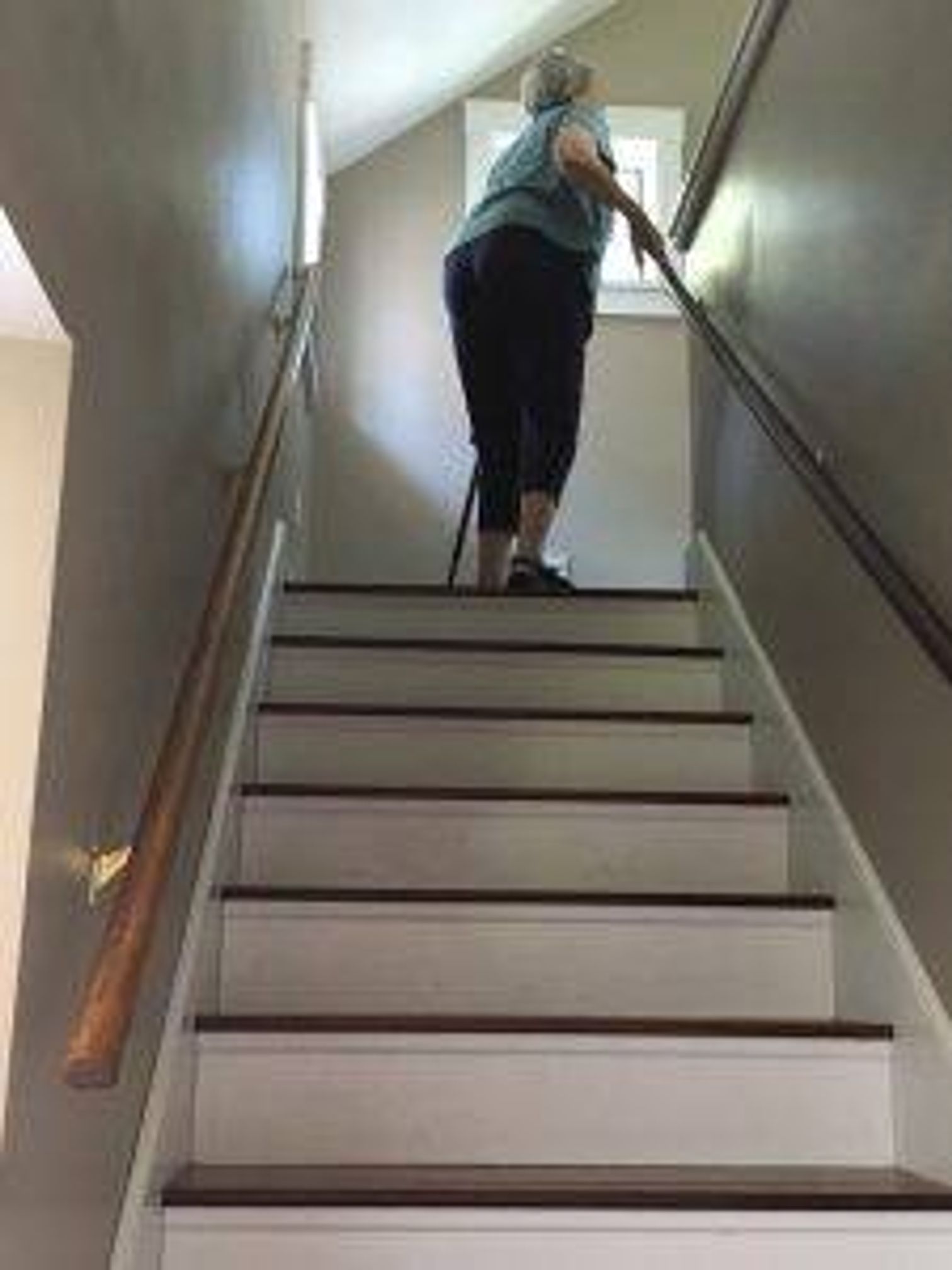 That could be the case for Twin Cities Habitat for Humanity. It estimates that up to 6,000 of its older residents may need home repairs over the next five years. But the nonprofit says at current funding levels, it may only be able to help about 300 of them.
So, Program Director Pat Lund is thinking outside the box. Twin Cities Habitat is working with the state of Minnesota to develop a fee-for-service program for higher-income older residents that could help fund more repairs for those on the lower end.
Since launching its aging in place initiative seven years ago, Habitat for Humanity International has been encouraging chapters to not only make repairs, but to connect older people with other useful services like Meals on Wheels.
Providing Older Adults With Other Types of Assistance
"If your investment is going to be sustainable and if we want to have real impact, we can't fix the home and walk away. We have to support the person," says Tawkiyah Jordan, Habitat for Humanity International senior director of Housing and Community Strategy.
In Memphis, that has meant adding a social worker to help its older residents get health care and other services once their homes are renovated.
"We've run into a few people who've never had a birth certificate," says Julie Romine, program director at Habitat for Humanity of Greater Memphis. "That very important document opens the door to services that weren't available because they never had the proper documentation."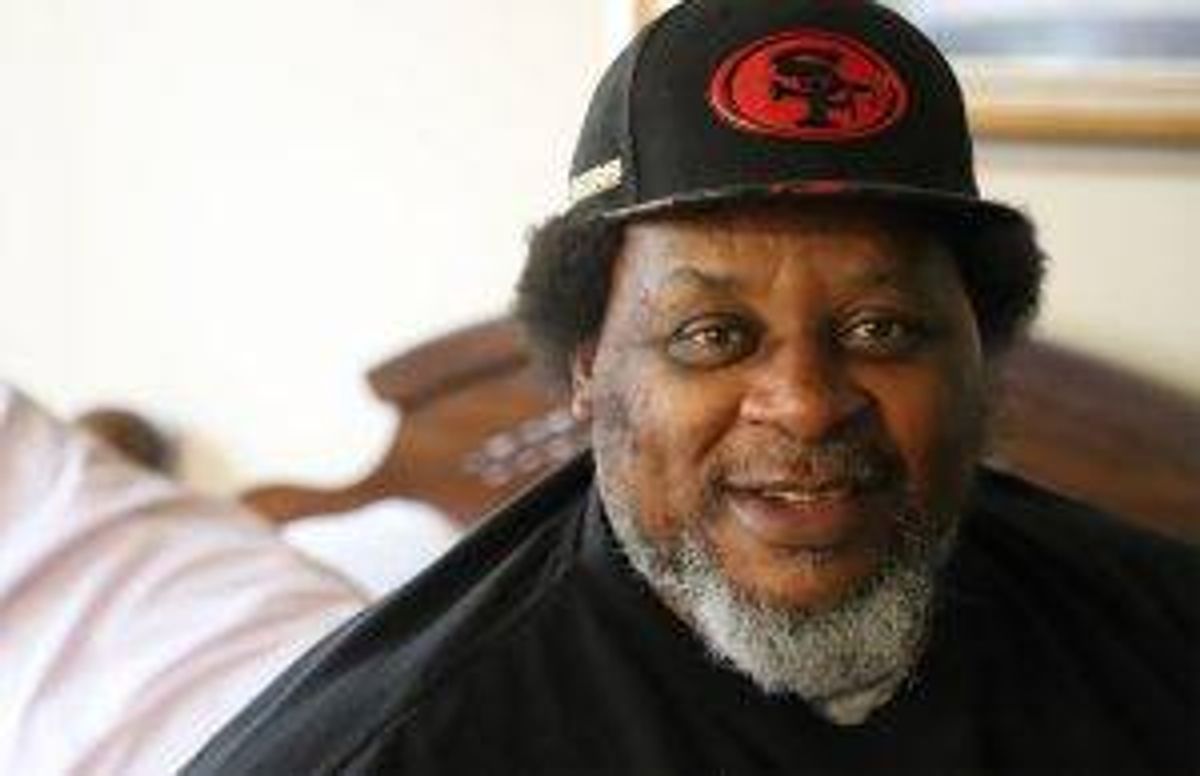 Since 2015, the Memphis Habitat's Aging in Place program has repaired the homes of nearly a thousand residents. It recently received a $13 million grant that will help it take the program statewide and assist up to 1,200 older adults in 25 counties.
Ralph Bradford calls the program a godsend.  The 64-year-old Memphis resident feared he'd have to sell his house and move into a nursing home because he'd had trouble getting around in his wheelchair.
But Habitat volunteers came to the rescue. They widened his doorways, replaced a bathtub with a shower and installed a ramp outside his front door. Now, Bradford is optimistic he can stay in his home for years.
"I had no one to really help me do these things," says Bradford. "This really improved my life."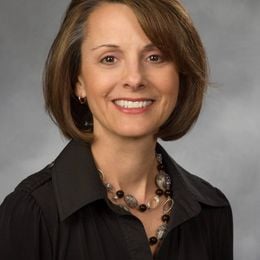 Diane Eastabrook
is a Chicago-based journalist. She has reported for Al Jazeera and the PBS Nightly Business Report.
Read More