Hands-Only CPR Can Be Effective in Saving Lives
The American Heart Association demonstrates the technique in a video
As children, we learned lots of safety techniques that were easy to remember: through Mr. Yuk, we learned not to touch the liquid in the container (it was poisonous); Dick Van Dyke showed us how to stop, drop and roll if we caught on fire and by using Resusci Anne at school, we learned CPR. Now that you're an adult, you know what's poisonous and when to stop, drop and roll. But would you know CPR? A new public service announcement (PSA) from the American Heart Association (AHA) starring actress Wendi McLendon-Covey makes it much easier than it used to be. The reason? Hands-only CPR.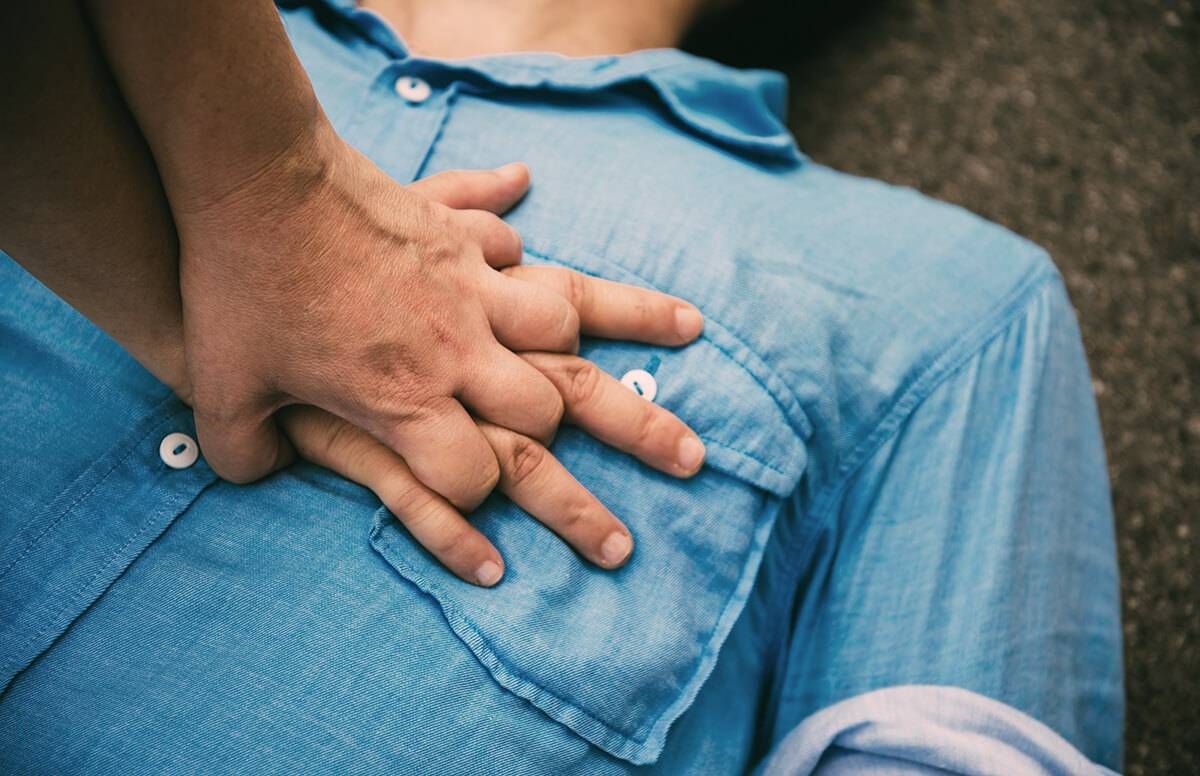 A Simpler Method of CPR
With hands-only CPR, there are just two steps: If you see a teen or adult go into cardiac arrest near you, first call 911 and then begin pushing hard and fast in the center of the victim's chest. You should do about 100 to 120 compressions per minute — you can do it to the beat of the very appropriate Bee Gees song Stayin' Alive.
"Heart disease is the No. 1 killer for women — more than all cancers combined," says McLendon-Covey, who plays Beverly Goldberg on the ABC sitcom The Goldbergs. (The disease is also No. 1 for men.) "I didn't know about hands-only CPR, because I grew up in the '70s and '80s. With that, you always cleared the airway first, then put your mouth on the other person's mouth to start resuscitation."
The American Heart Association recommends hands-only CPR for untrained bystanders in most cases of cardiac arrest. Rescuers trained in CPR should, at a minimum, provide chest compressions and, if able, perform rescue breaths at a rate of two breaths for every 30 compressions.
PSA Demonstrates the Hands-Only CPR Technique
In the PSA, which is inspired by the movie La La Land and its mistaken announcement as Best Picture winner at the Oscars this year, McLendon-Covey is dancing when her partner goes into cardiac arrest. She begins the two-step process for hands-only CPR.
"The PSA is going to help because it's got humor to it and pop culture references. I think people might just pass it around for the silliness of it, but there's a message there that you can't miss," McLendon-Covey says.
Learning hands-only CPR is especially important when you consider that more than 350,000 cardiac arrests happen outside of a hospital each year and that about 70 percent of these occur at home, according to the AHA. Hands-only CPR has been found to be just as effective for cardiac arrest as the combination chest compression/mouth-to-mouth training you may have learned, the organization says. It can double or triple a person's chance for survival.
The Role of AEDs
You should always do hands-only CPR to help a cardiac arrest victim. But if you are near an Automated External Defibrillator (AED) — located in many public and work places — you should use it also, after beginning CPR. The machine will determine whether the victim needs a shock.
Says Peter L. Fromm, administrator for the Center for Cardiovascular Health at South Nassau Communities Hospital and an AHA volunteer: "When an AED is available, two large adhesive pads are placed on the person's chest and side, and the machine is powered on. The operator presses a button to ask the machine to analyze the person's EKG. If the person's heart has one of the two types of electrical disturbances that caused it to stop beating, the machine will recommend a shock. The operator must press a second button to actually deliver the shock."
The AHA, Fromm says, includes instruction on the device as part of its Heartsaver First Aid CPR AED training. "The AED uses voice prompts, lights and text to instruct the rescuer on what to do," says Fromm. AEDs won't shock anything other than two specific heart rhythms, so as a result, it's quite safe to use, he says.
More Machines — and Willing Bystanders — Needed
"As all public buildings are required to have fire extinguishers, we hope the next step will be to see this requirement for AEDs," explains Fromm.
While the AHA supports having AEDs in all public areas — sports arenas and stadiums, offices, physicians' offices, gated communities, shopping malls and fitness centers, to name a few — they aren't widespread now. That's why knowing about hands-only CPR is so important.
"Most people who survive a cardiac emergency are helped by a bystander," says the website of the American Red Cross, which also provides hands-only CPR training.